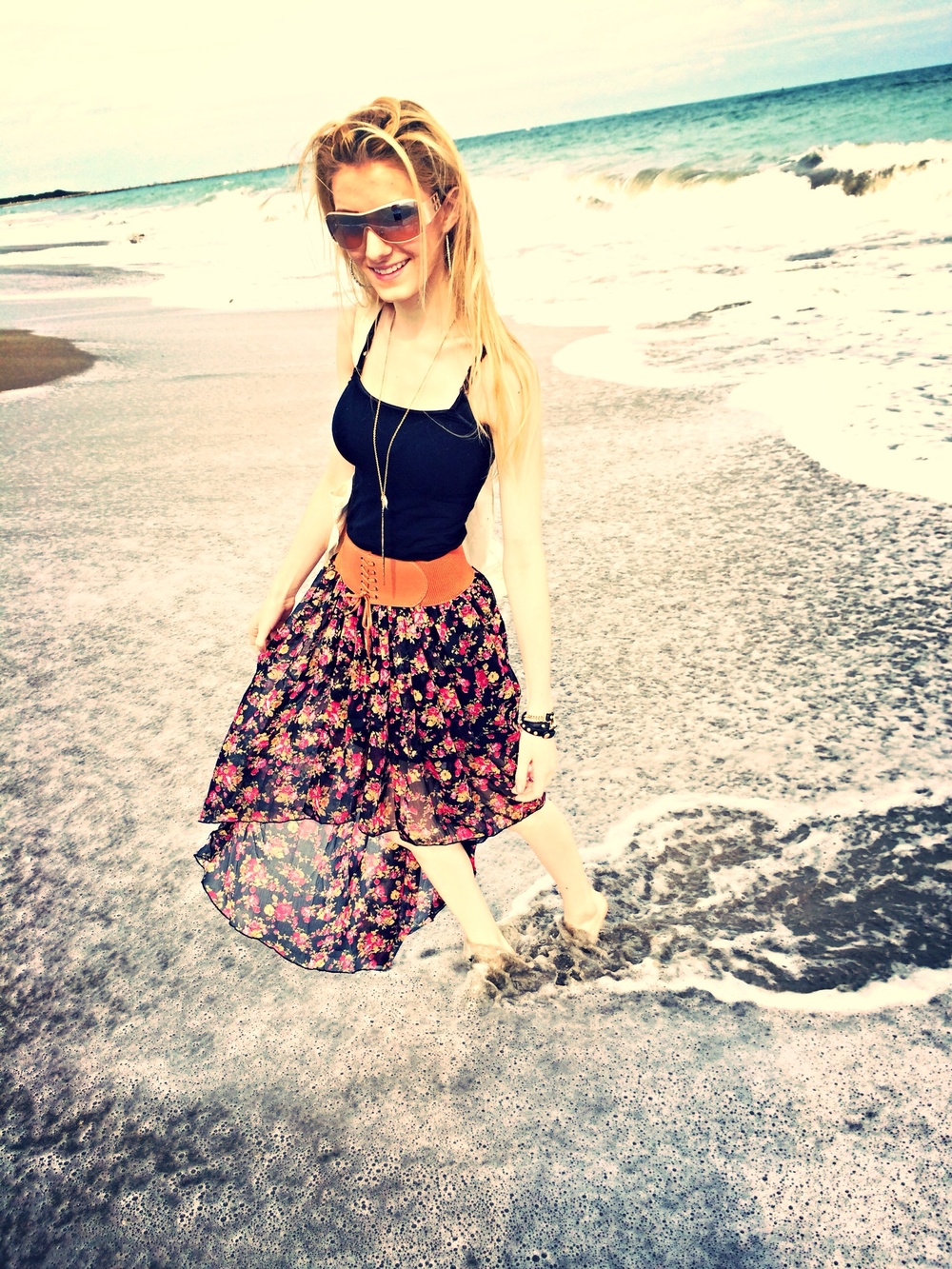 The family and I took a trip to Florida. I had never been here before, but I'm LOVING it so much. I'm also loving this beautiful skirt! It was so oppropriate for a day at the beach. Cute, flowy, and light. What more could you ask for?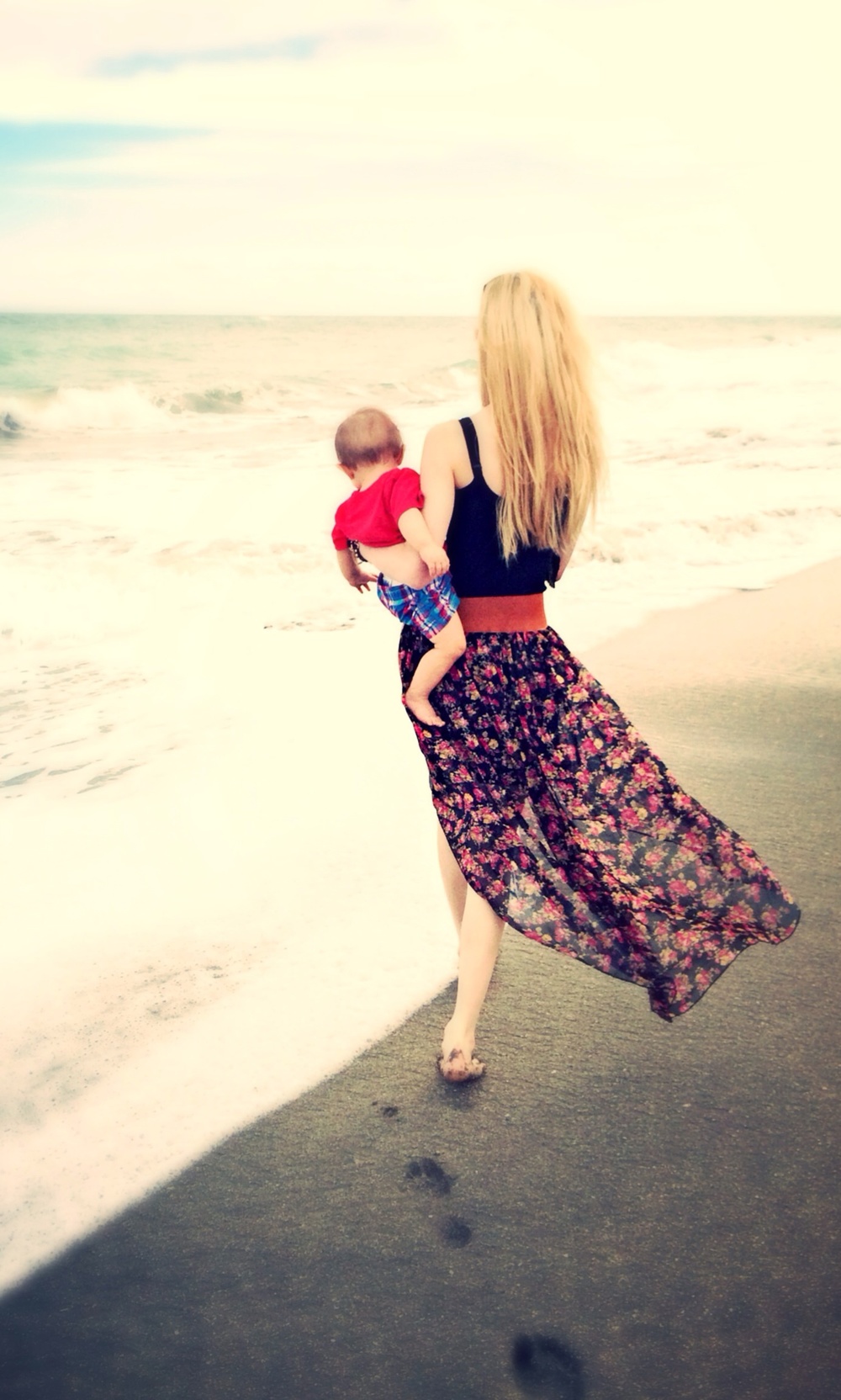 I'm really loving these types of skirts and dresses that have a longer back.
To go out at night, I threw on some heels and added a purse.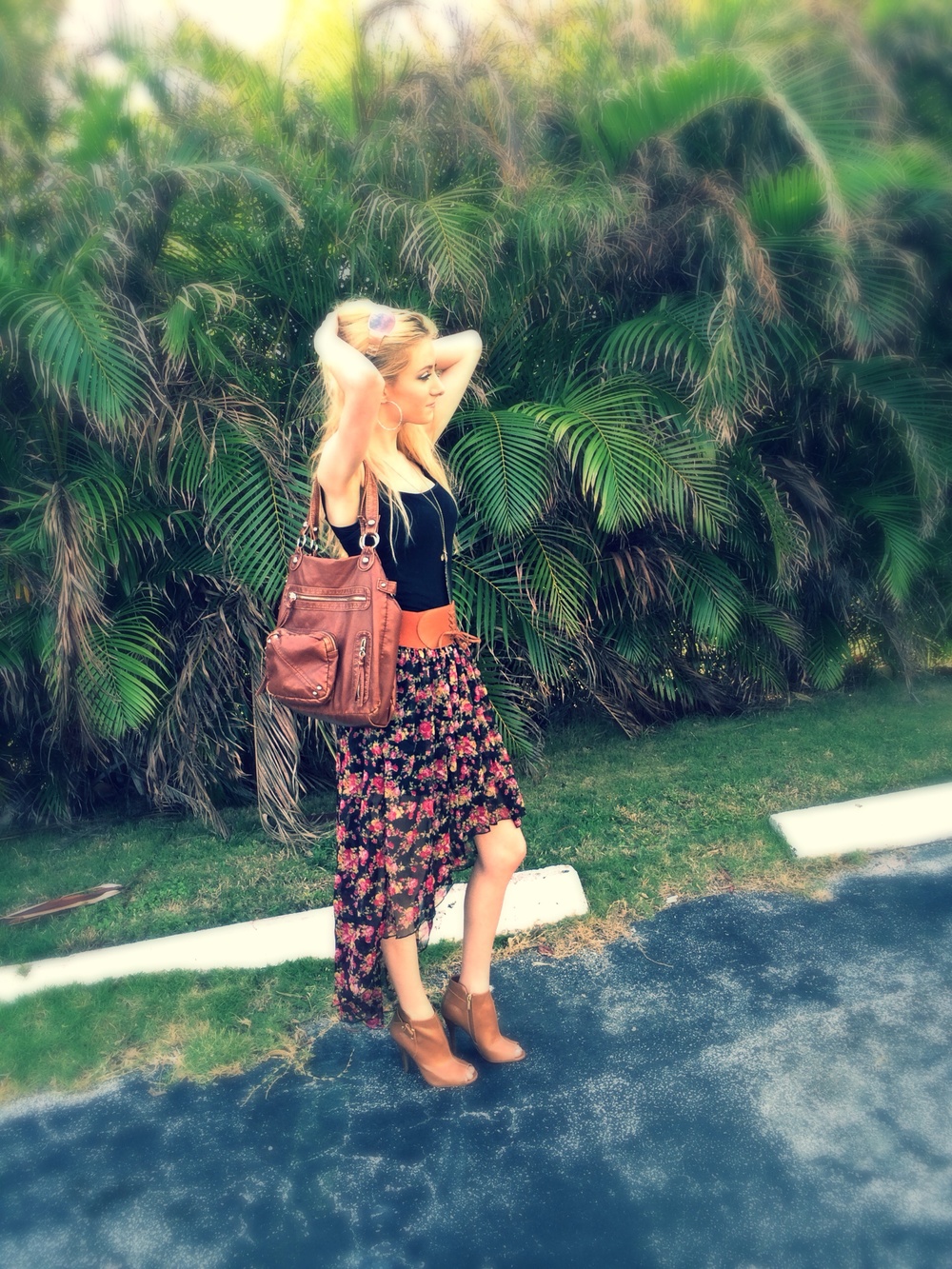 Skirt: Ross/ Camisole: Rue21/ Purse: Rue21/ Sun Glasses: Ross
My shoes are from Guess, originally $129, I got them at Ross for $33.