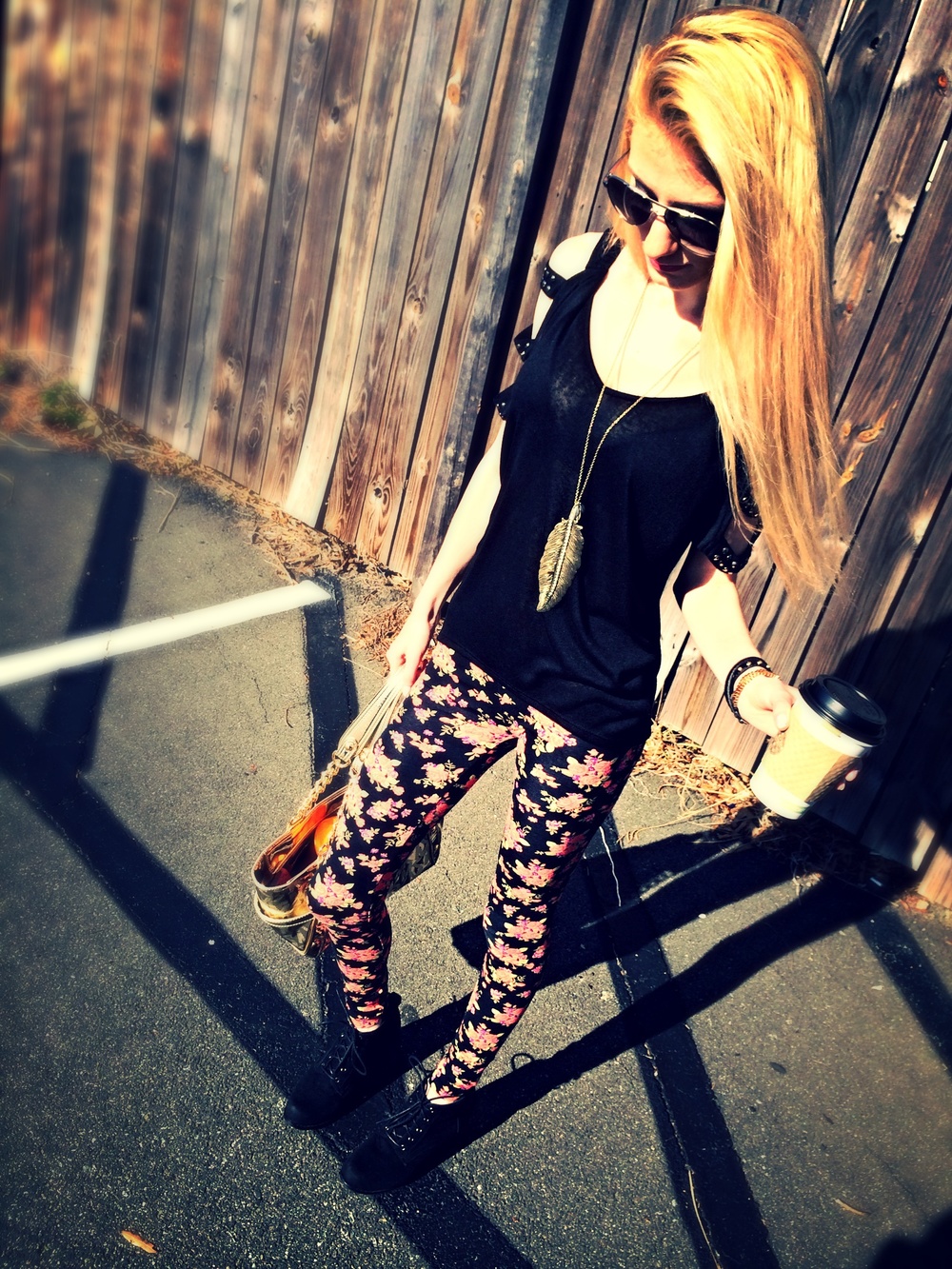 Went to visit the husband at work a few days ago, for some California rolls and tea. The weather was slightly on the cool side,but  it was so sunny and beautiful. This outfit made me feel very feminine with its fun pink florals, but balanced with the small hints of edginess and the dark colors.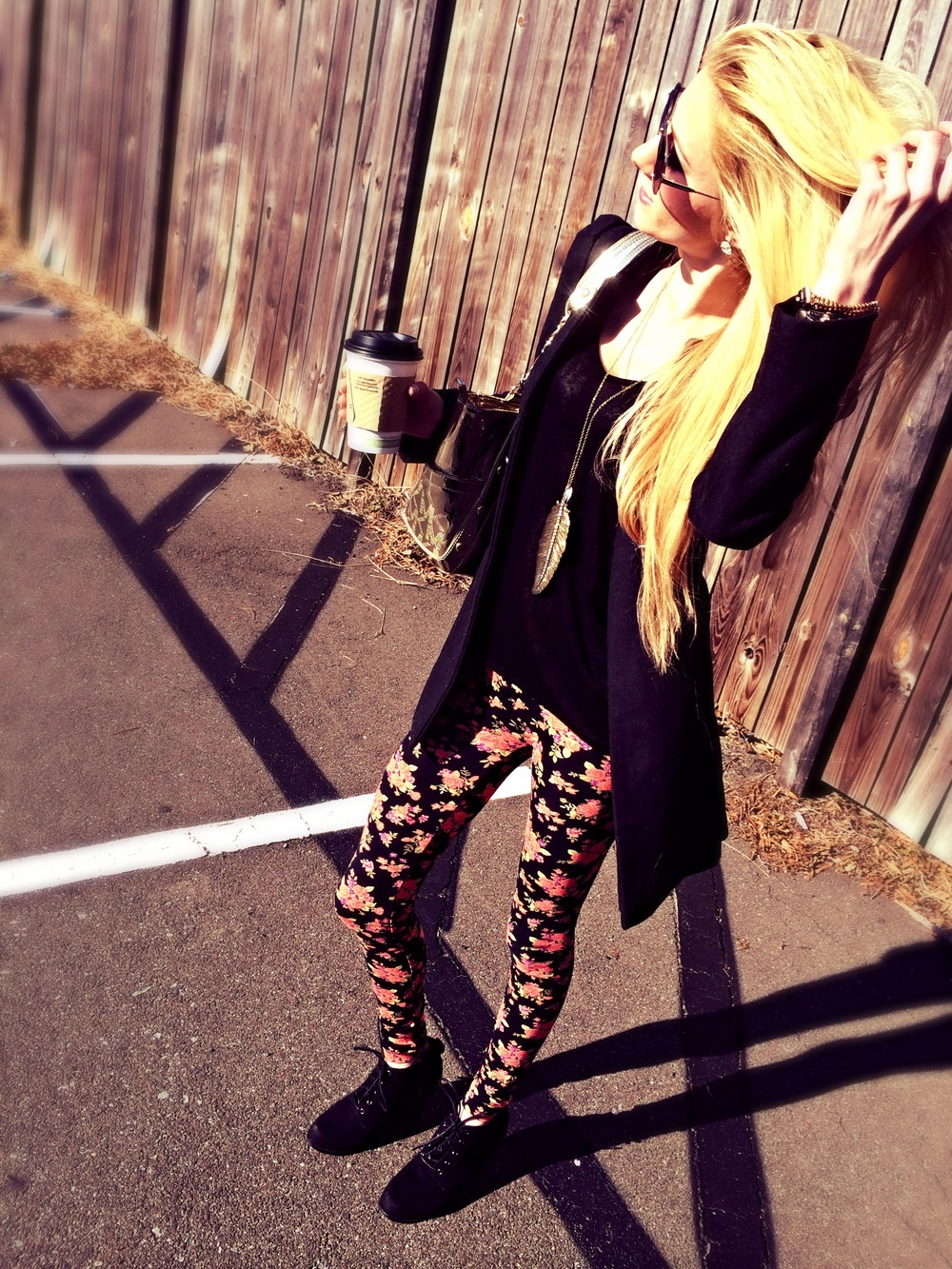 Top: Papaya/ Leggings: Forever21/ Shoes: Rue21/ Bracelet: Forever21/ Ear Cuff: Forever21/ Necklace: Charming Charlie's
I got my purple and white eye shadows for only $1.00 each at The Dollar Tree!