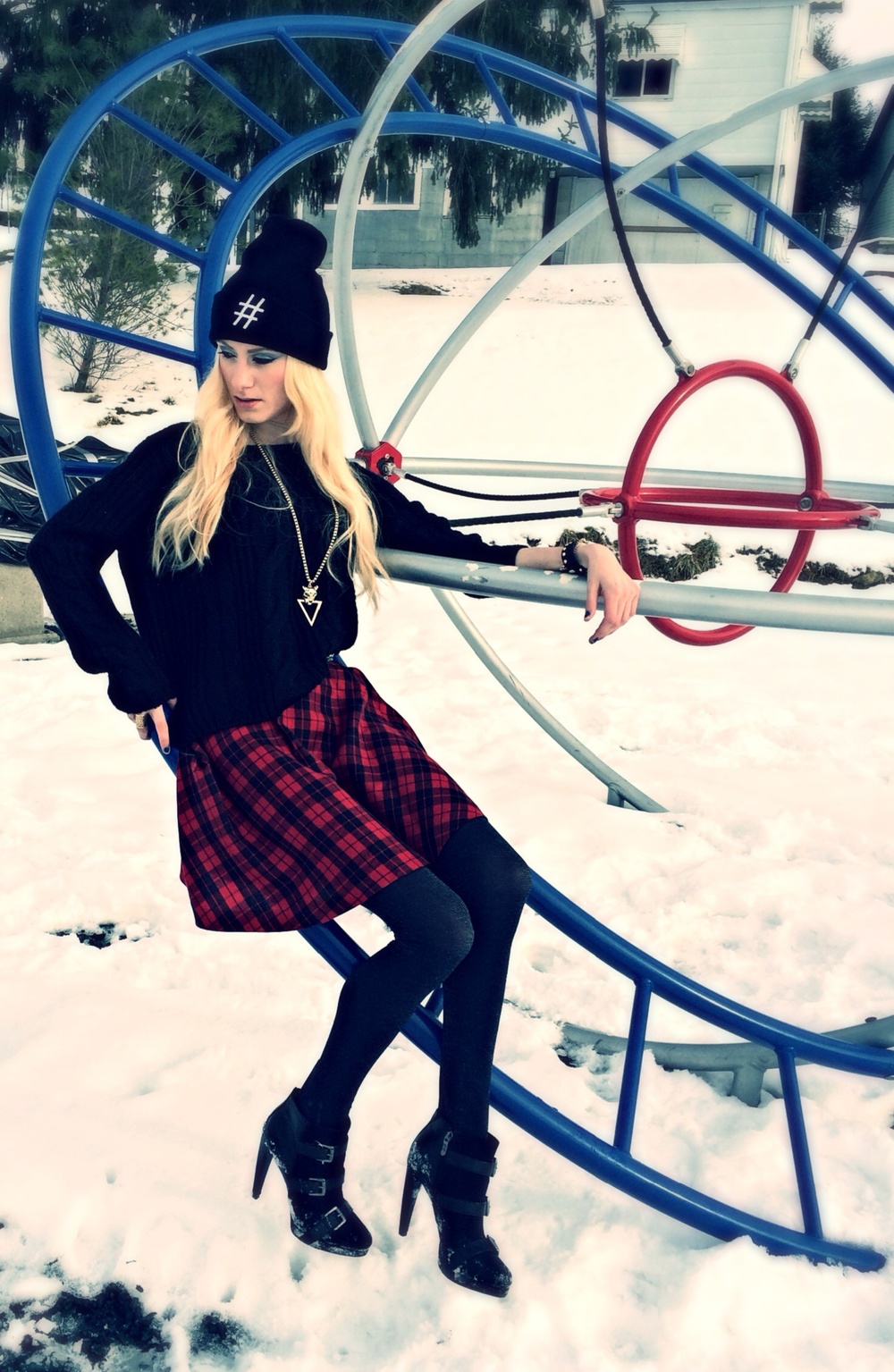 I came back to WV intending to stay for a couple of days, but got snowed in. I won't complain since I get to see my friends and family longer.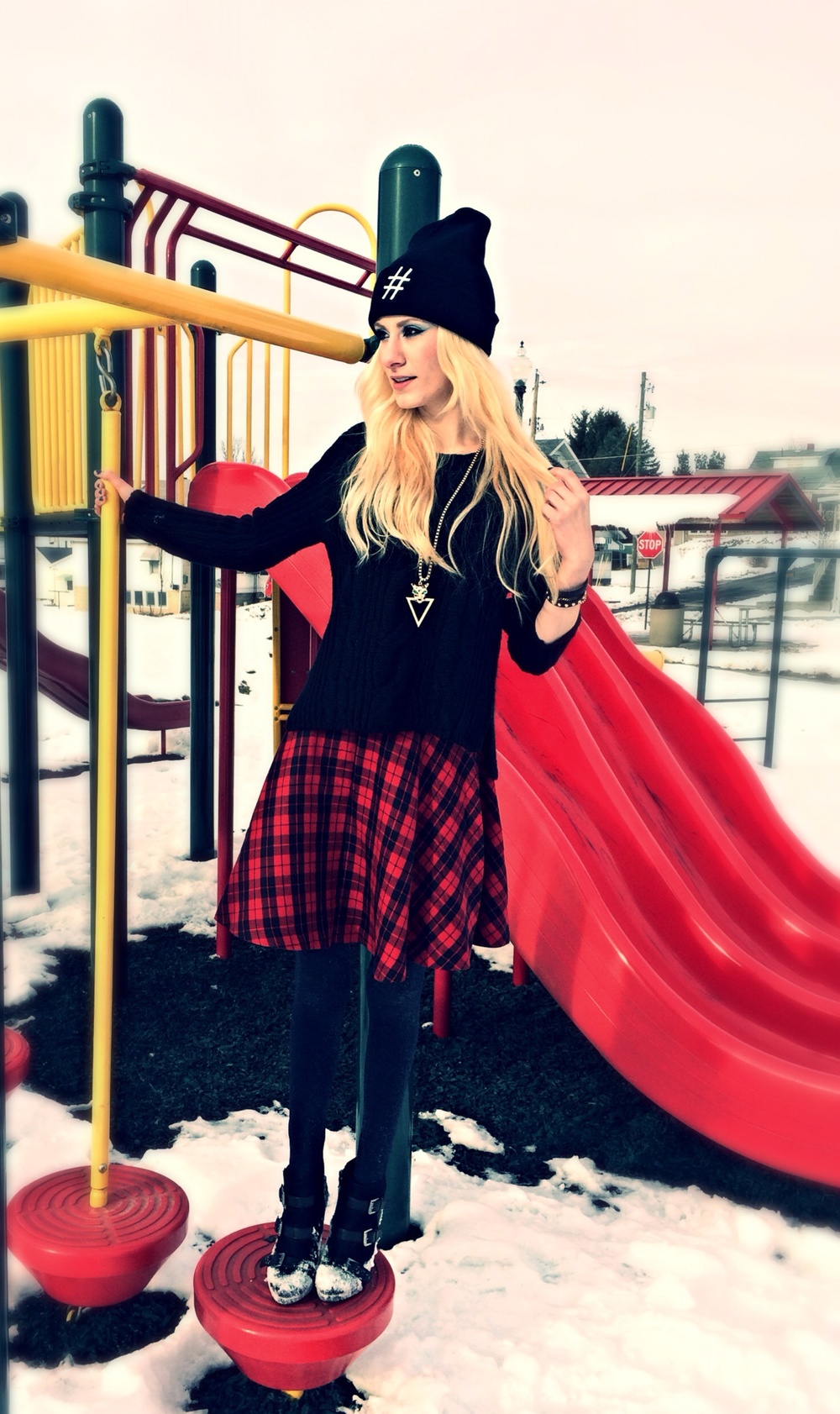 It is very very cold here, so a chunky sweater is perfect for this weather. It's practical and adorable, what more could you ask for?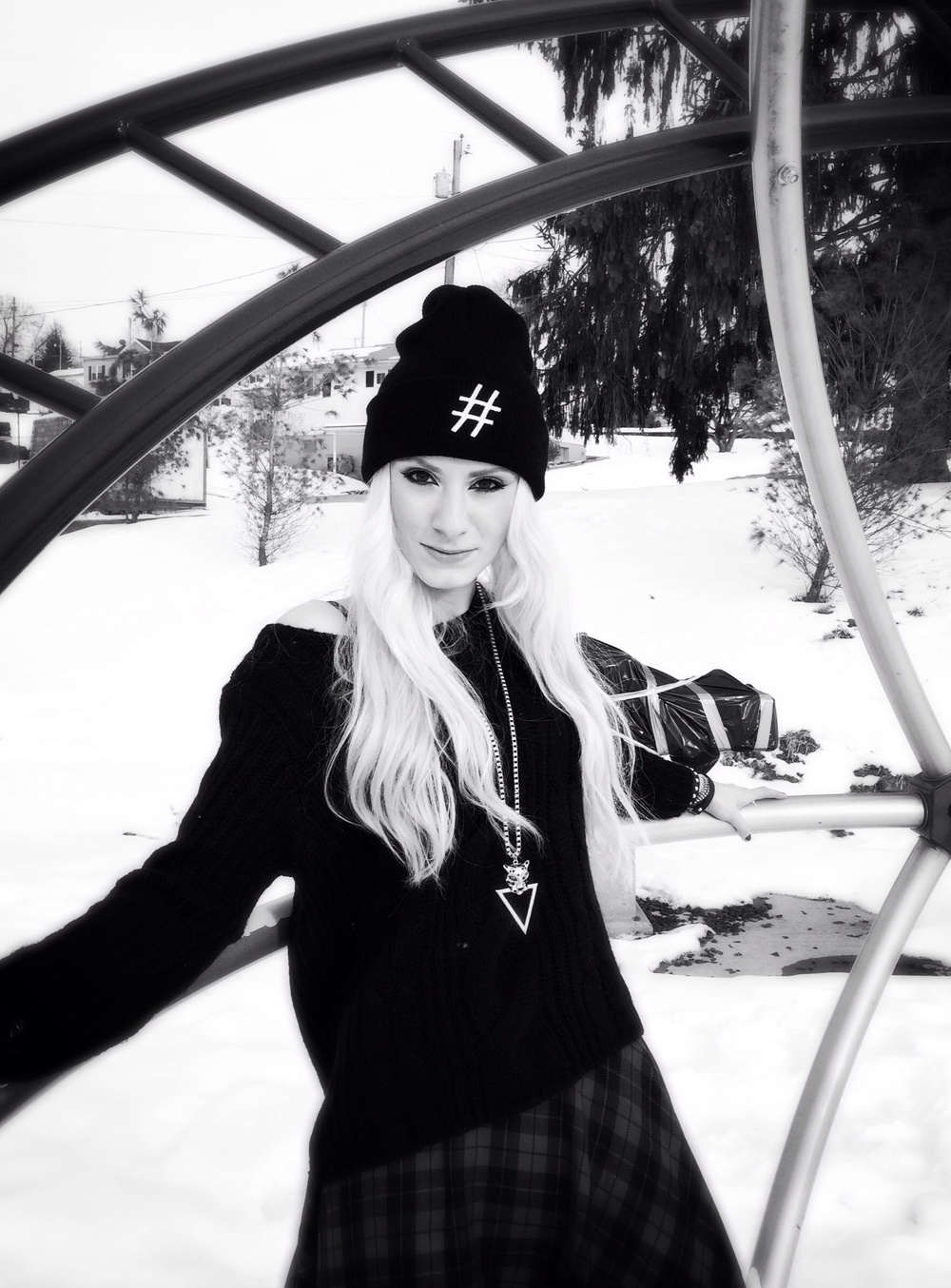 And of course all of this snow and freezing weather calls for a hat, and this one that I just got yesterday is perfect! (I love it, and if you follow me on Instagram, you'd know that I really love hashtags as well).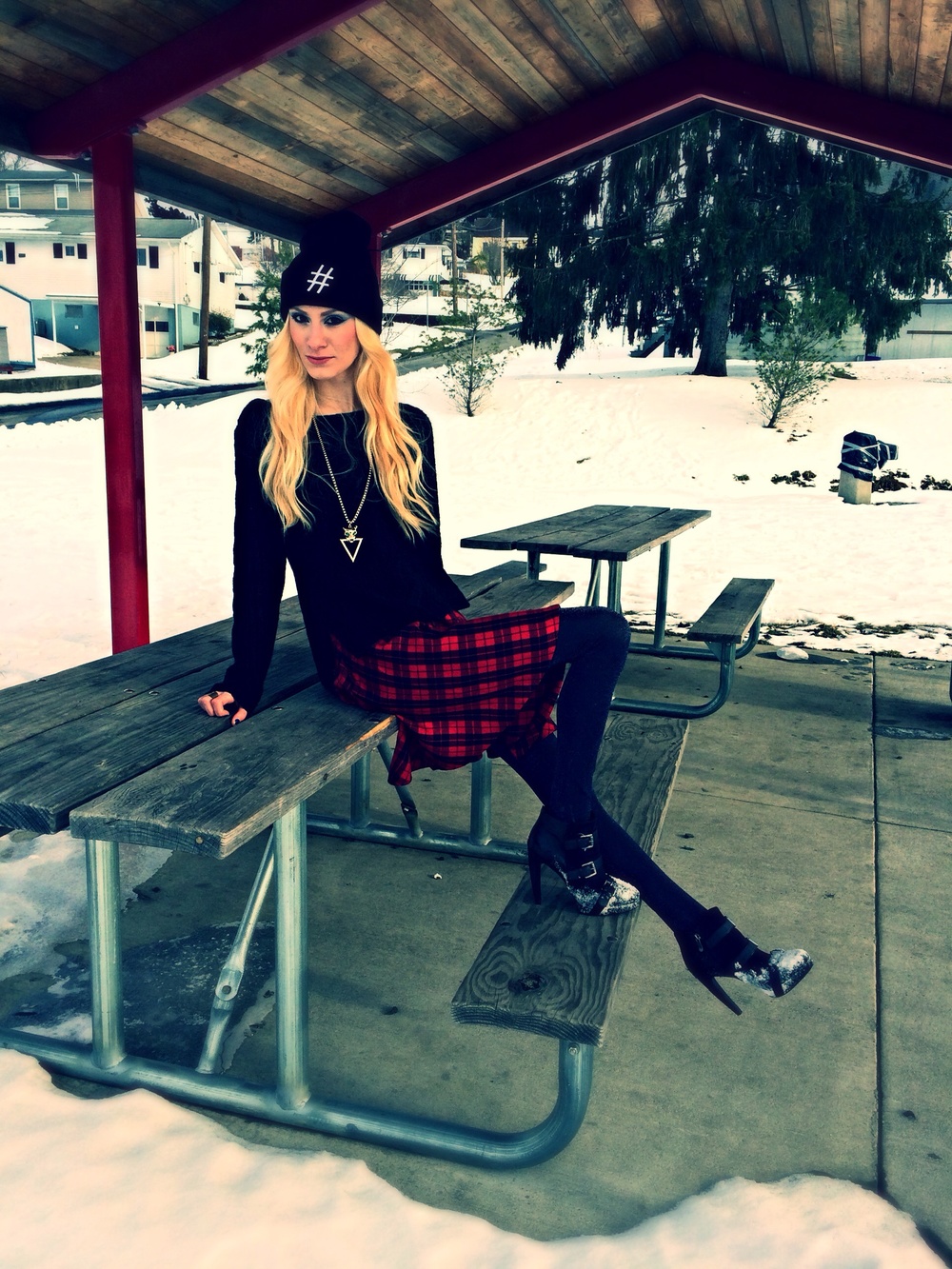 I wore this skirt in a previous post, but I love to get a lot of use out of my clothing and finding new ways to style them.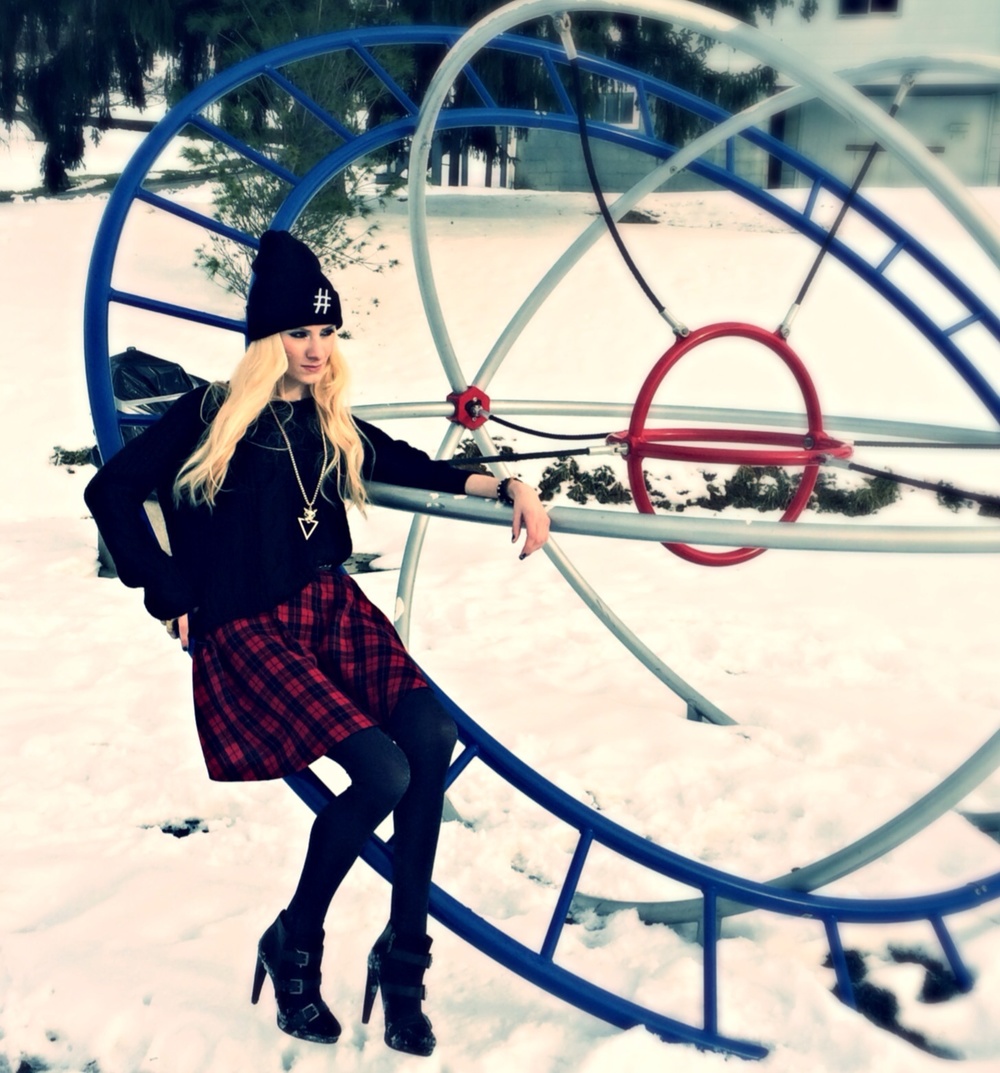 I am also really loving this clean-grunge look that I've been seeing a lot of.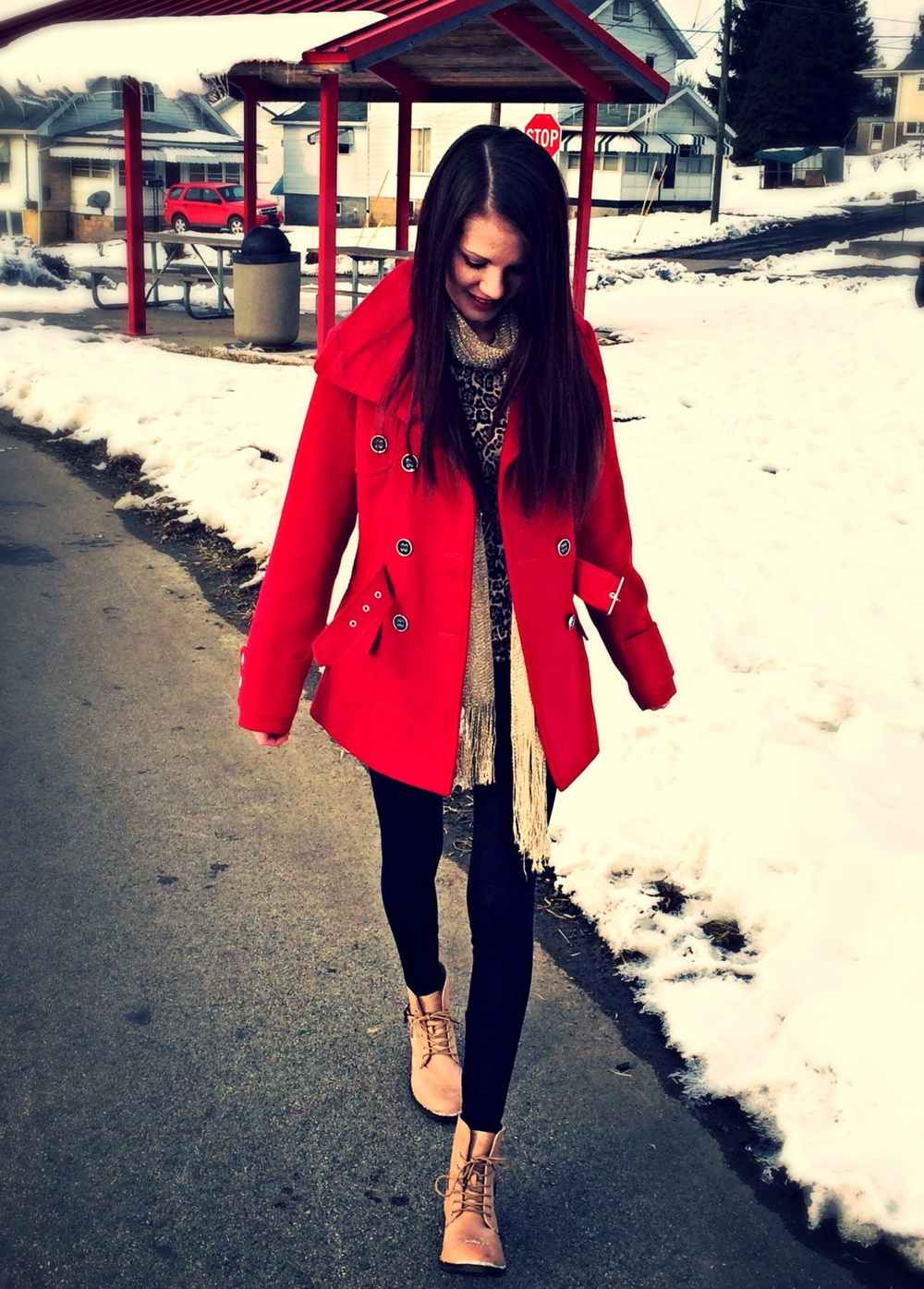 First Outfit-
Hat :: Charlotte Russe- similar here
Sweater :: Forever21
Skirt :: Forever21- similar here
Tights :: Forever21- similar here
Shoes :: Target- similar here
Necklace :: Charlotte Russe- similar here
Second Oufit-
Shirt :: Rue21-similar here and here
Leggings :: Rue21
Boots :: Rue21- similar here and here
Scarf :: Goodwill- similar here
Coat :: Goodwill- similar here