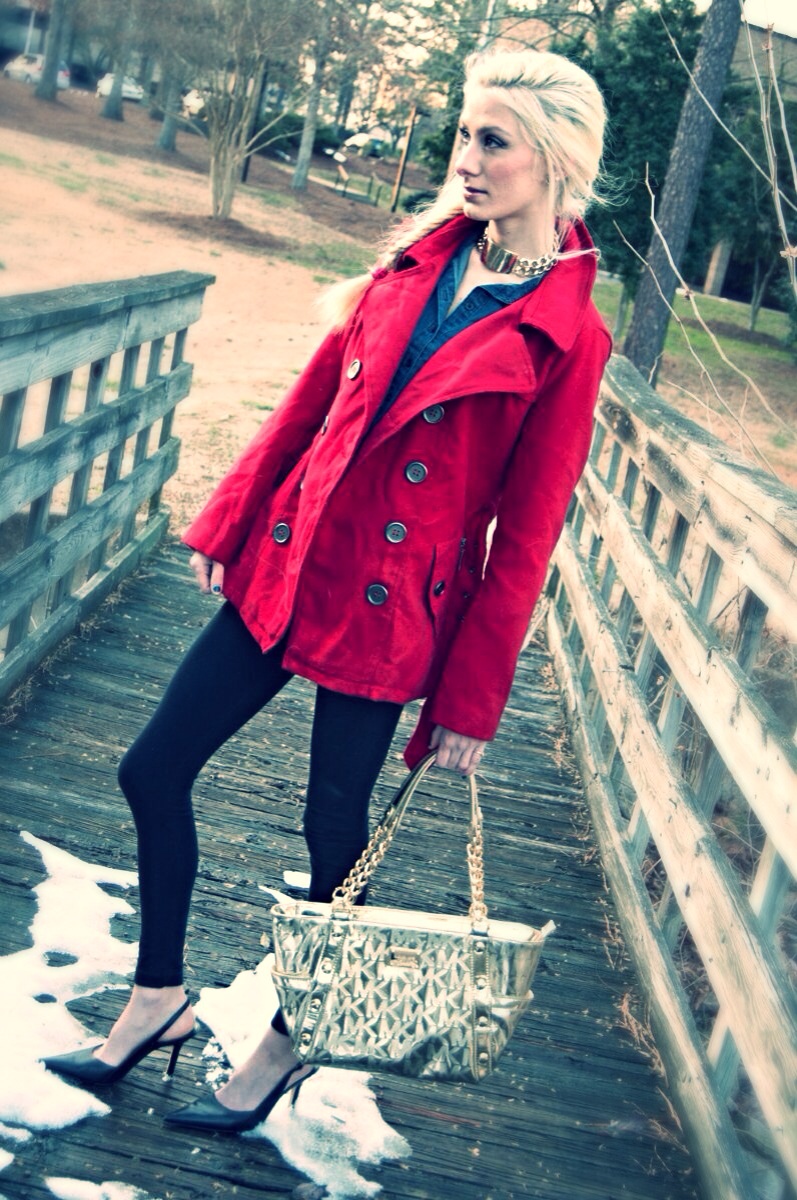 The snow finally chilled out for a couple of days, so I had the chance to make it back to North Carolina.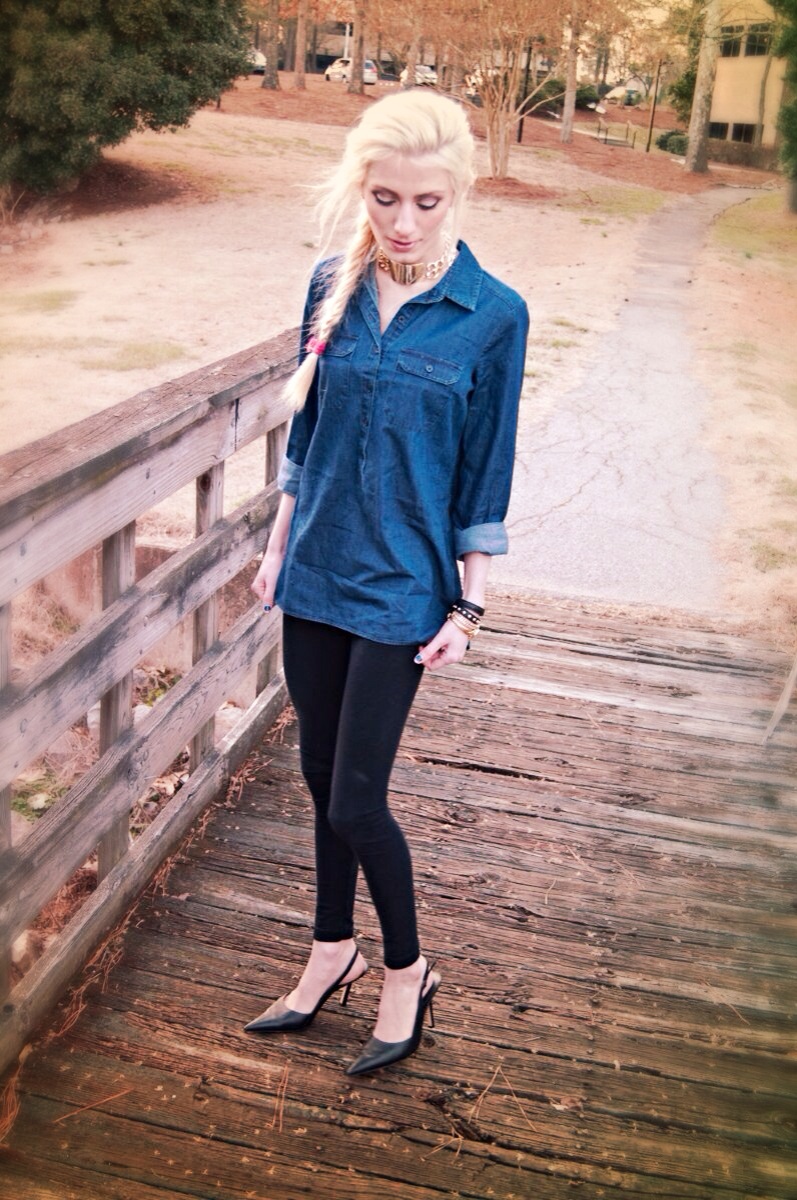 I was tired from the trip, and overwhelmed by the daunting task of unpacking, so I just kept things simple.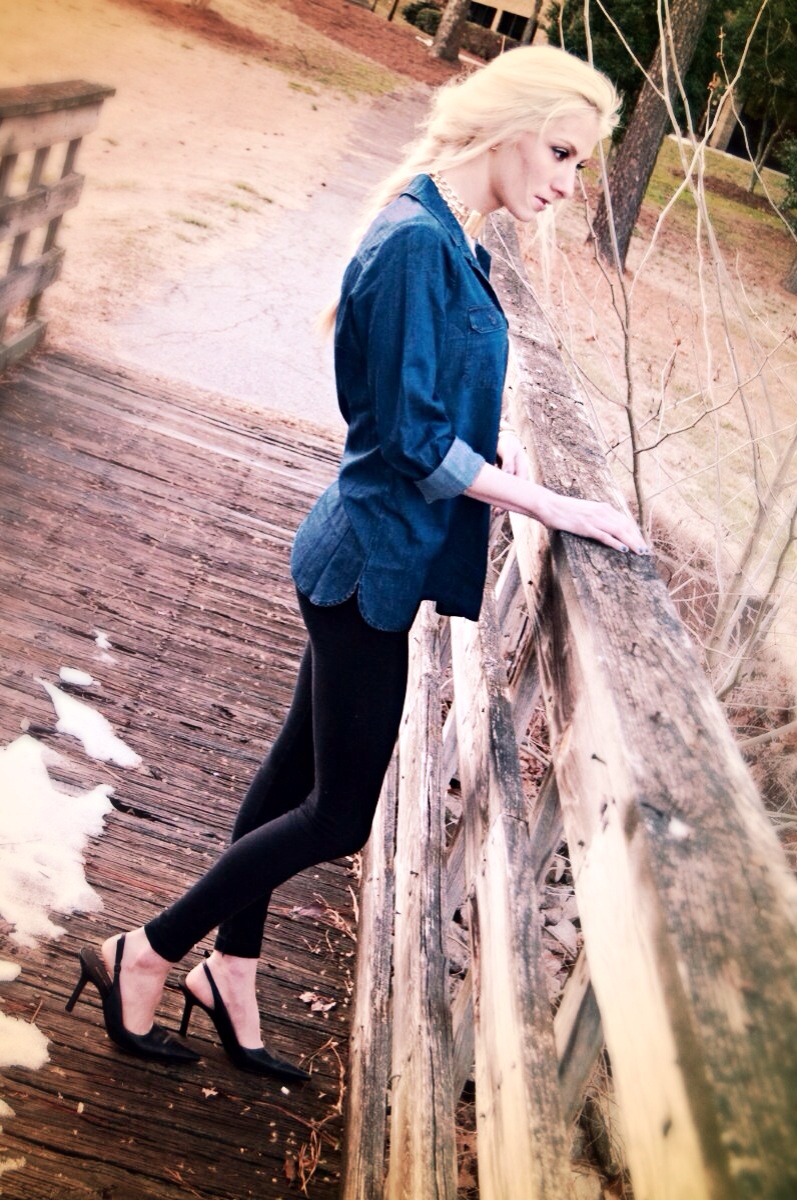 I wore some super comfortable leggings, and a plain denim shirt. Throwing on some pointy toed heels and a metalic purse made this outfit the illusion that I put a bit more effort into my look than I actually did.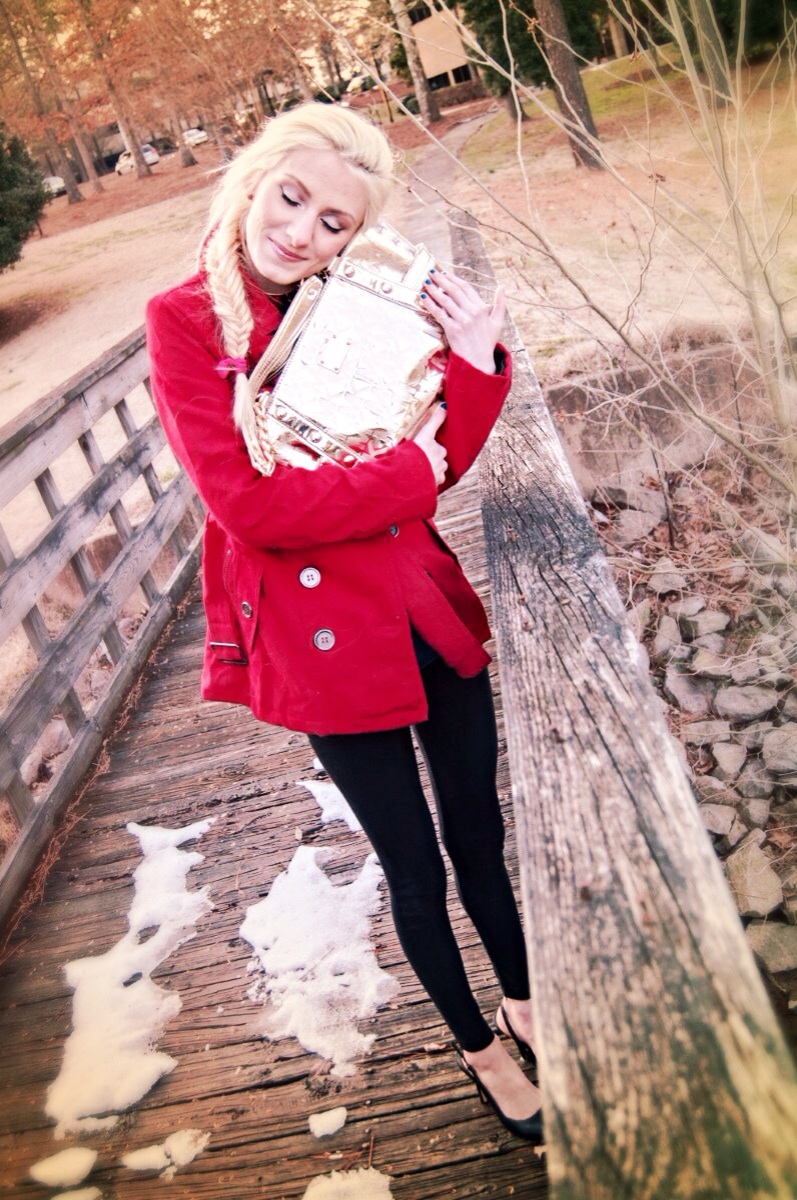 My Michael Kors purse is my favorite purse that I have (or have ever had)!
Yes, I am still obssessed with statement necklaces. With the simplicity of this outfit, it was in desperate need of some dramatic accessories, and I think that this statement choker was the perfect choice.
Coat :: Rue21
Shirt :: Old Navy- similar here and here
Leggings :: Charming Charlie- similar here
Shoes :: Goodwill- similar here
Necklace :: Charlotte Russe- similar here and here
Purse :: Michael Kors (I found it at Marshall's)- similar here and here