Like every other woman, I love having my nails done, especially long acrylic nails. But… Having a one year old, my hands are constantly getting dirty and being washed. I had acrylic nails on when my son was a few months old, and I was always washing baby food and rash cream out from under them, (gross right)? Putting my nails under hot water made them come loose and they got to the point that just getting them filled would not be an option, I would have needed to get a whole new set. I don't know about you but I personally don't want to pay $50 every week or two just on my nails. So, I decided to go tacky!
They may not look as nice up close, and they're not as durable. But hey, from a distance they're not bad and they only cost $1. I could buy 50 sets of these for the same price of getting my nails done once. And having a baby, no nails no matter how expensive, will last very long.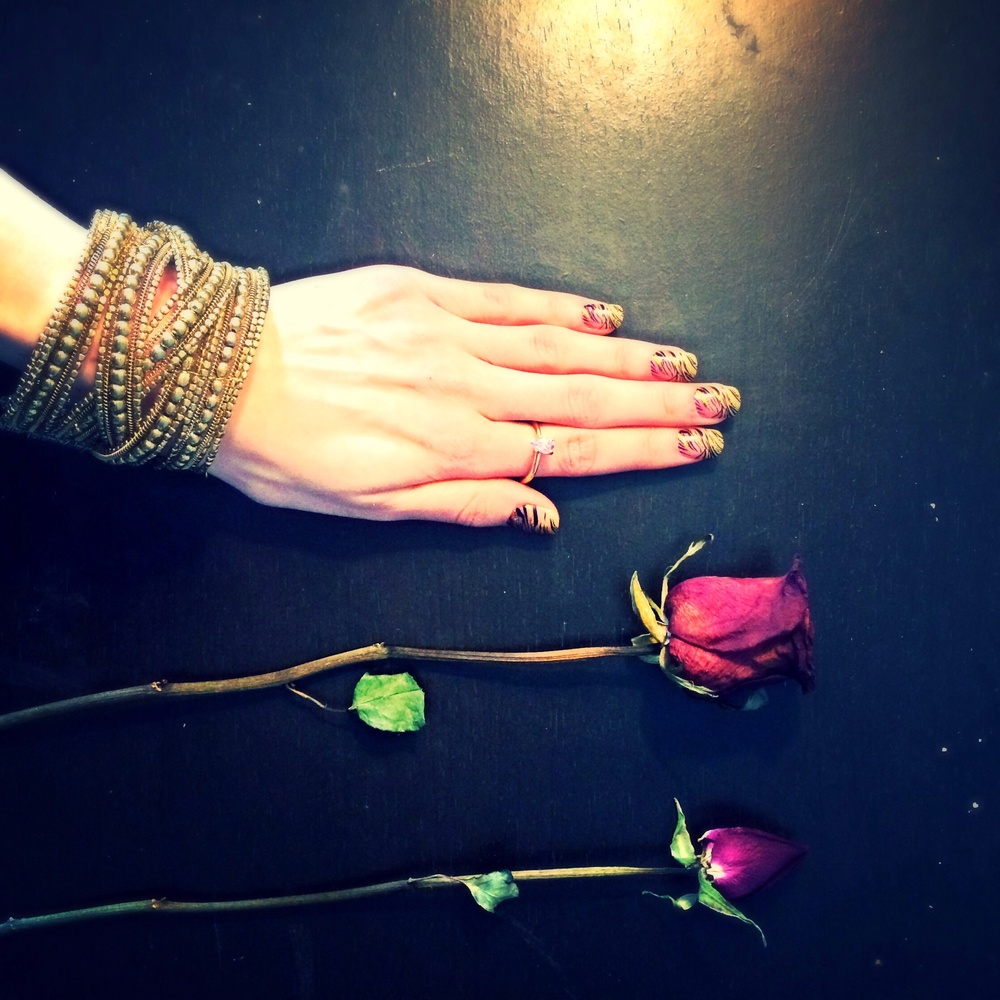 They are very easy to apply and can be done quickly. Mine only took me a total of 5-10 minutes.
You will need ::
Nail glue
Set of nails
Clear coat polish
You can find all of these items at a dollar store.
I groomed my nails a bit by pushing back my cuticles and washing my hands very well.
After letting my hands dry completely, I coated my entire nail in glue even on the cuticle.
I then pushed the fake nail back and under my cuticle, (sounds painful, but it really isn't and it makes it look more clean and put together).
Hold them on until the glue dries, then apply a coat of clear polish to finish it off.
I love that this is so inexpensive that I won't feel guilty if they get messed up, and I can change the style as often as I want. You can also find large packs of plain white nails at Wal-Mart and design your own DIY nails. Again, they're not as durable, but they're cute and much much cheaper.