I absolutely love harem and drop pants! For a while, I thought that it was a terrible idea to ever wear anything unflattering, but hey, if you're truly confident you don't feel the need to always wear itty bitty outfits, (although I do prefer to wear things that are more flattering and keep my body from looking like a 12 year olds). But loose and comfy are not necessarily out of the question.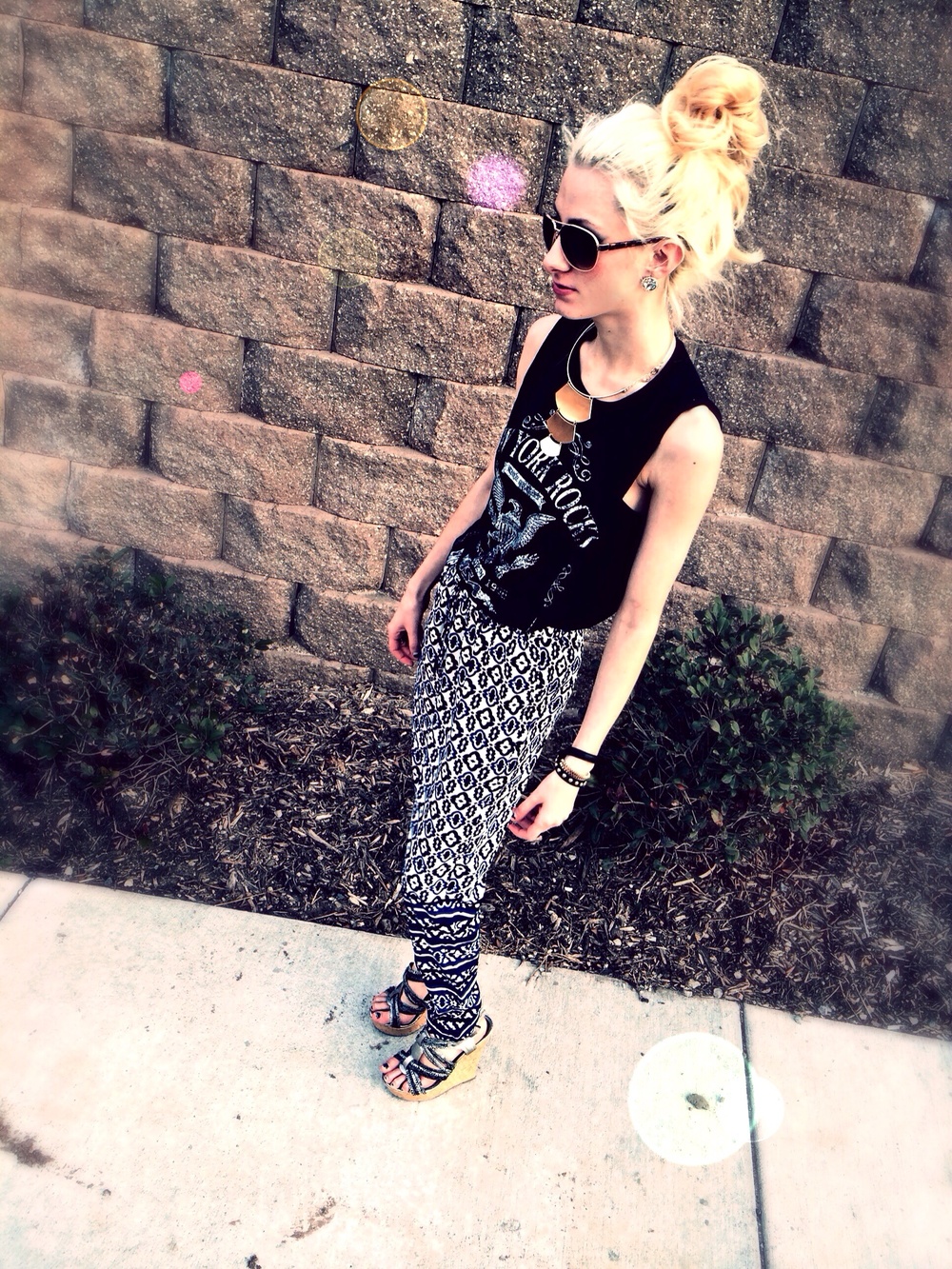 Today was such a warm and sunny day, (I actually saw people in bathing suits, and it wasn't even that warm). I would normally join in and wear some cute little shorts, but I didn't want to blind anyone with my Snow White legs 😉 so I opted for the "man repellant" style.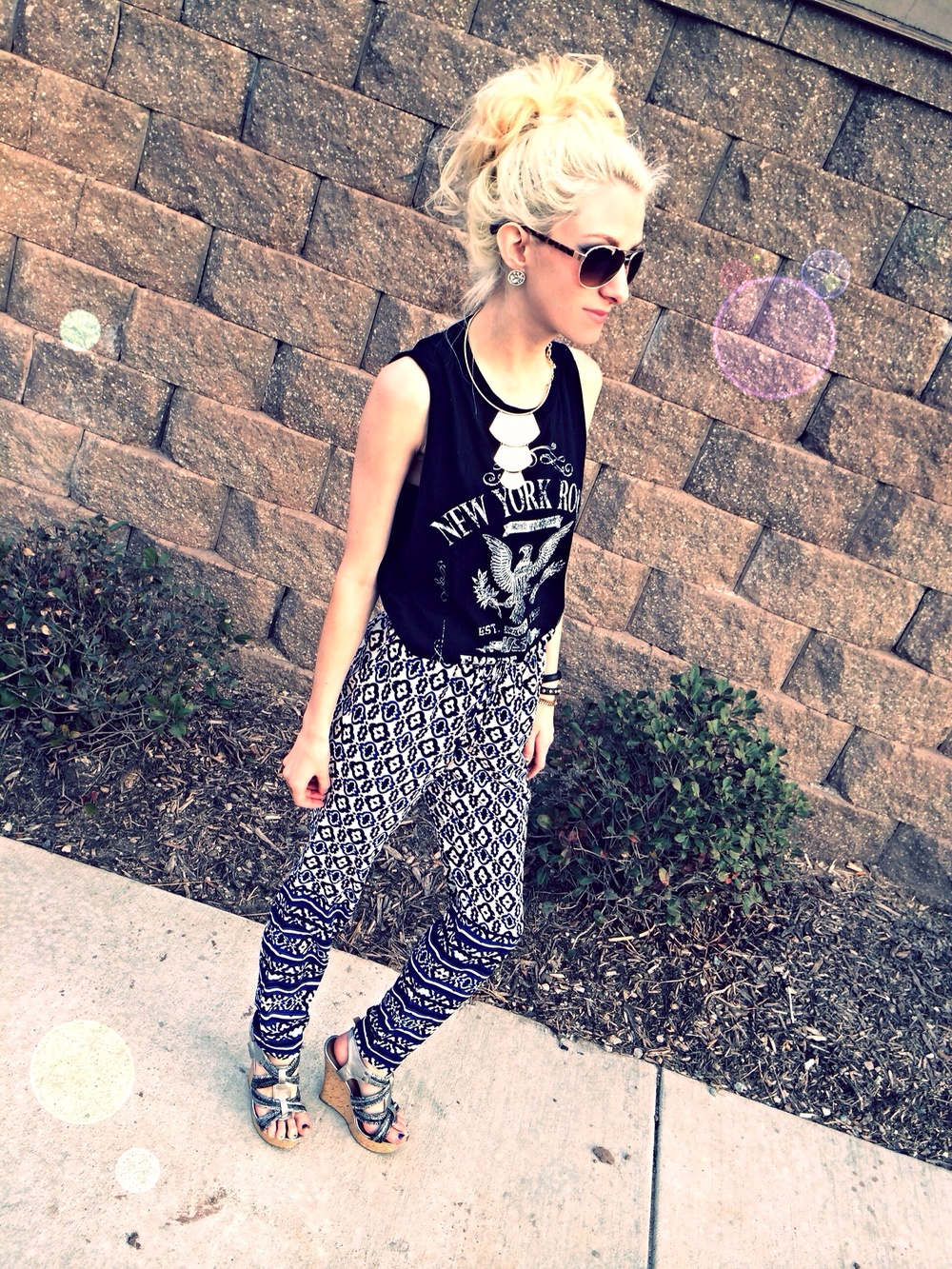 I even completed it with a messy bun and loose, higher necked tank top.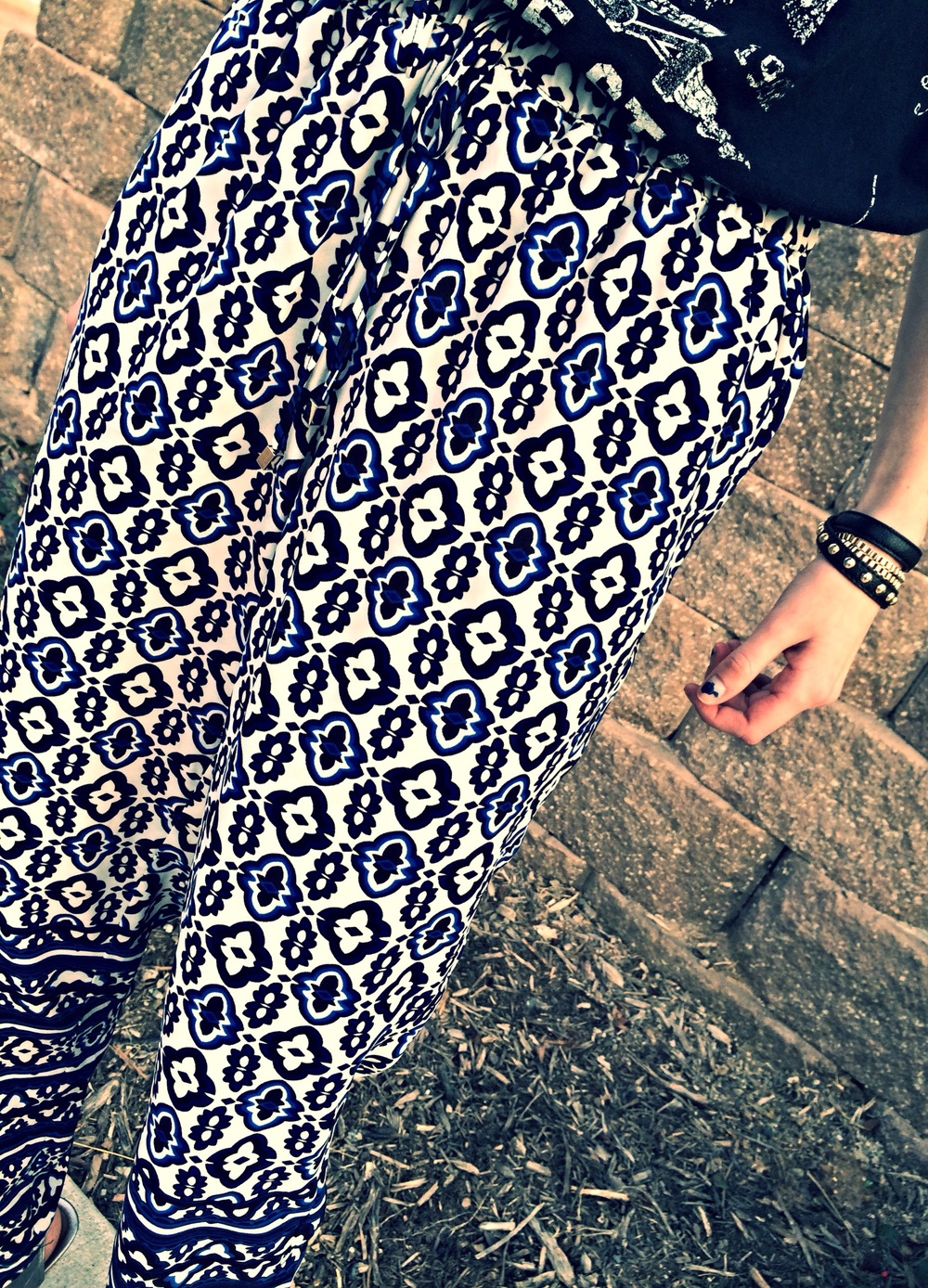 These pants are so comfortable and light due to their almost silky texture. They could be worn on a very hot day, and you could still stay cool.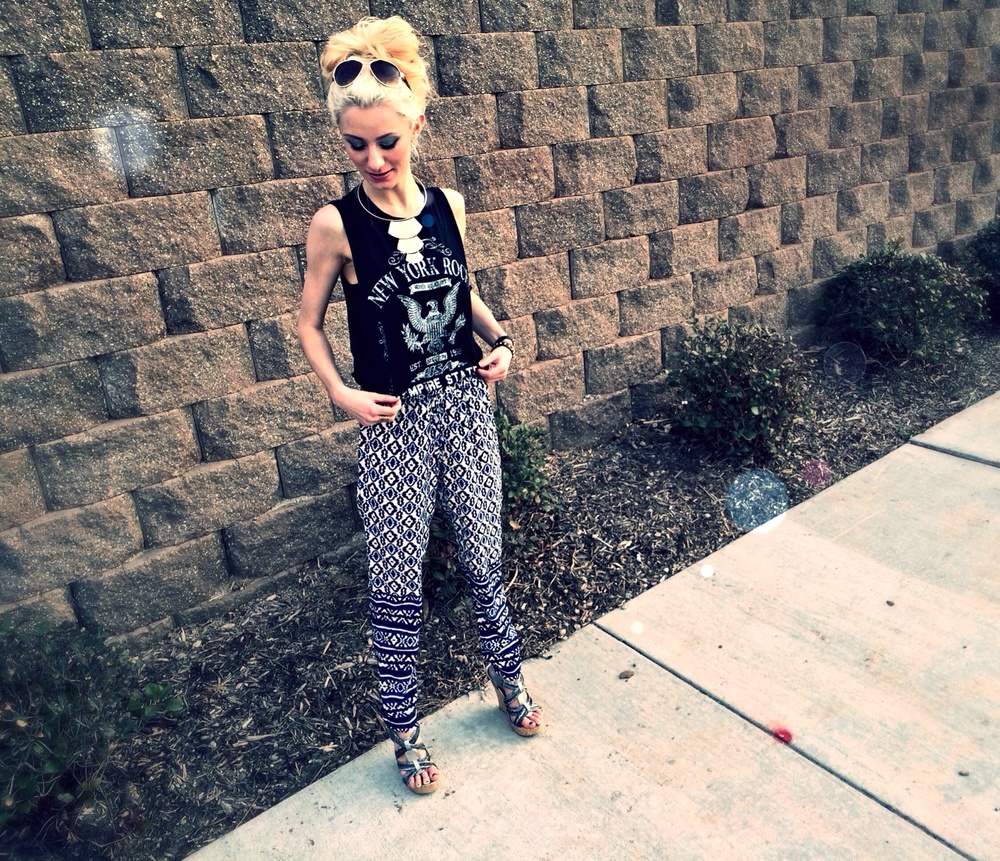 I tried to dress it up and feminize it a bit with some chunky wedges and a simplistic statement necklace.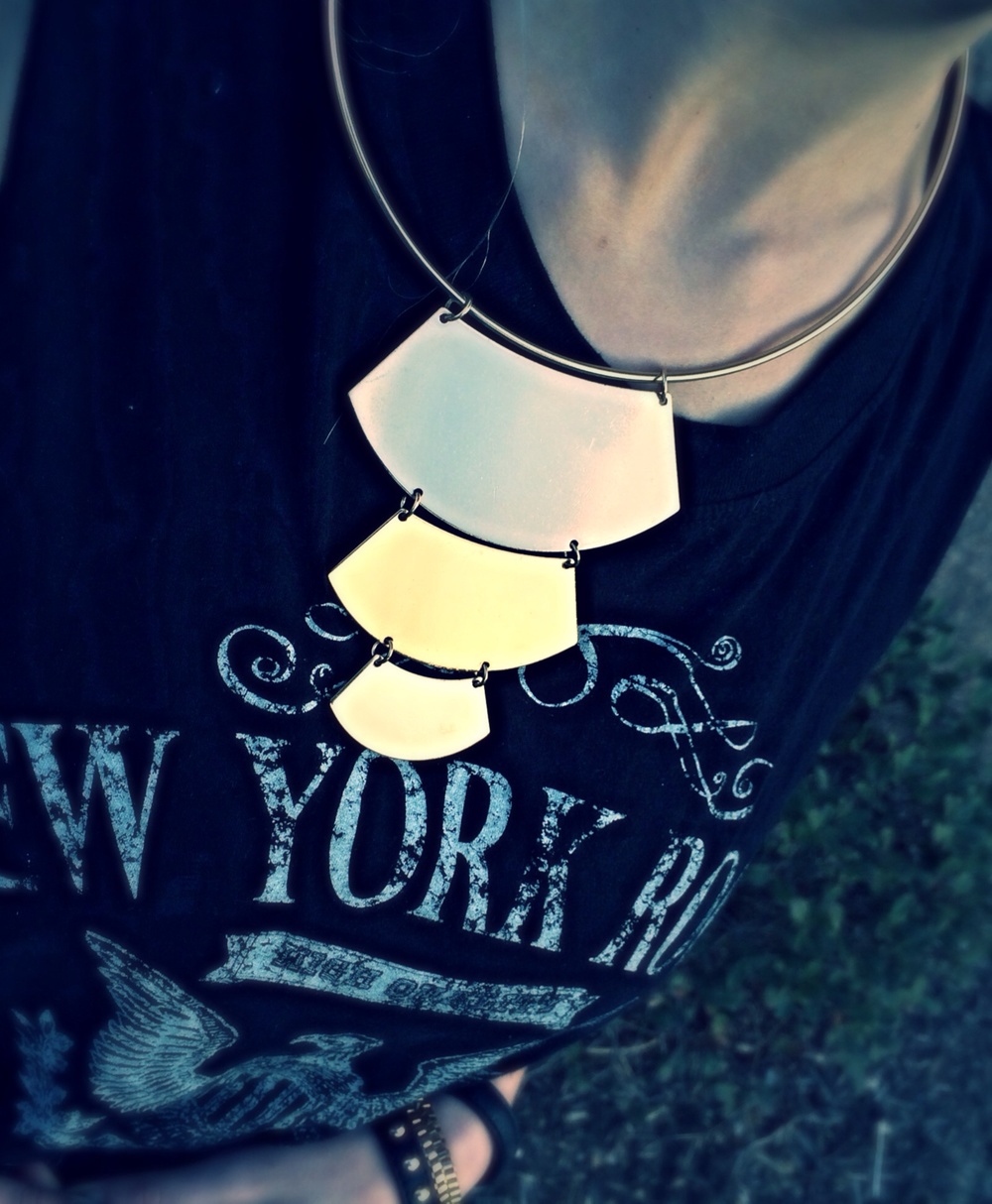 I have seen and read about harem pants so much lately, I'm really looking forward to writing more about this trend!
Pants :: Forever21- similar here and here and here
Shirt :: Forever21- similar here and here
Shoes :: Rue21- similar here