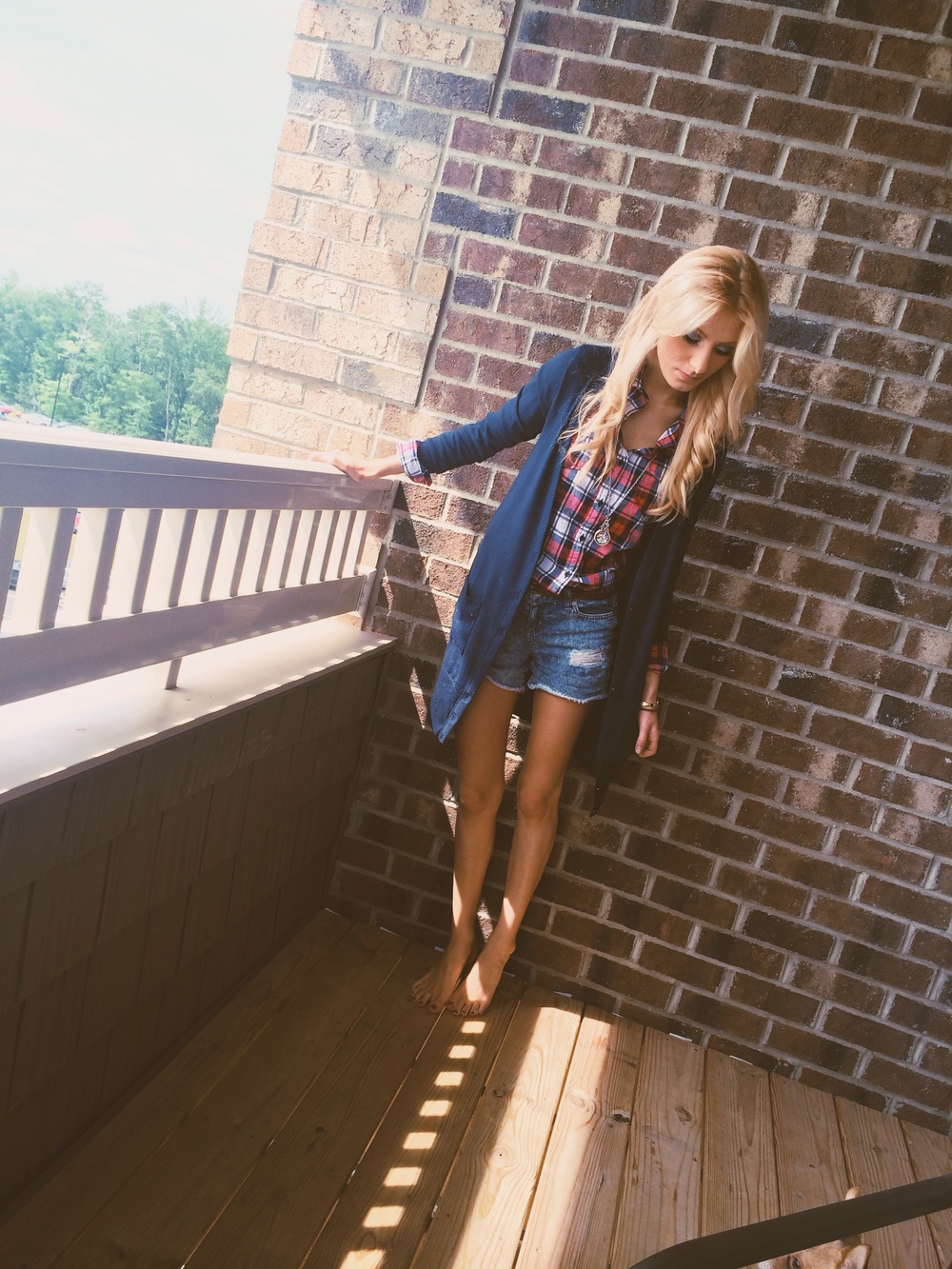 My mom was visiting me last week, and she loves to have the air conditioning on full blast, (like I mean absolutely, miserably freezing ;)).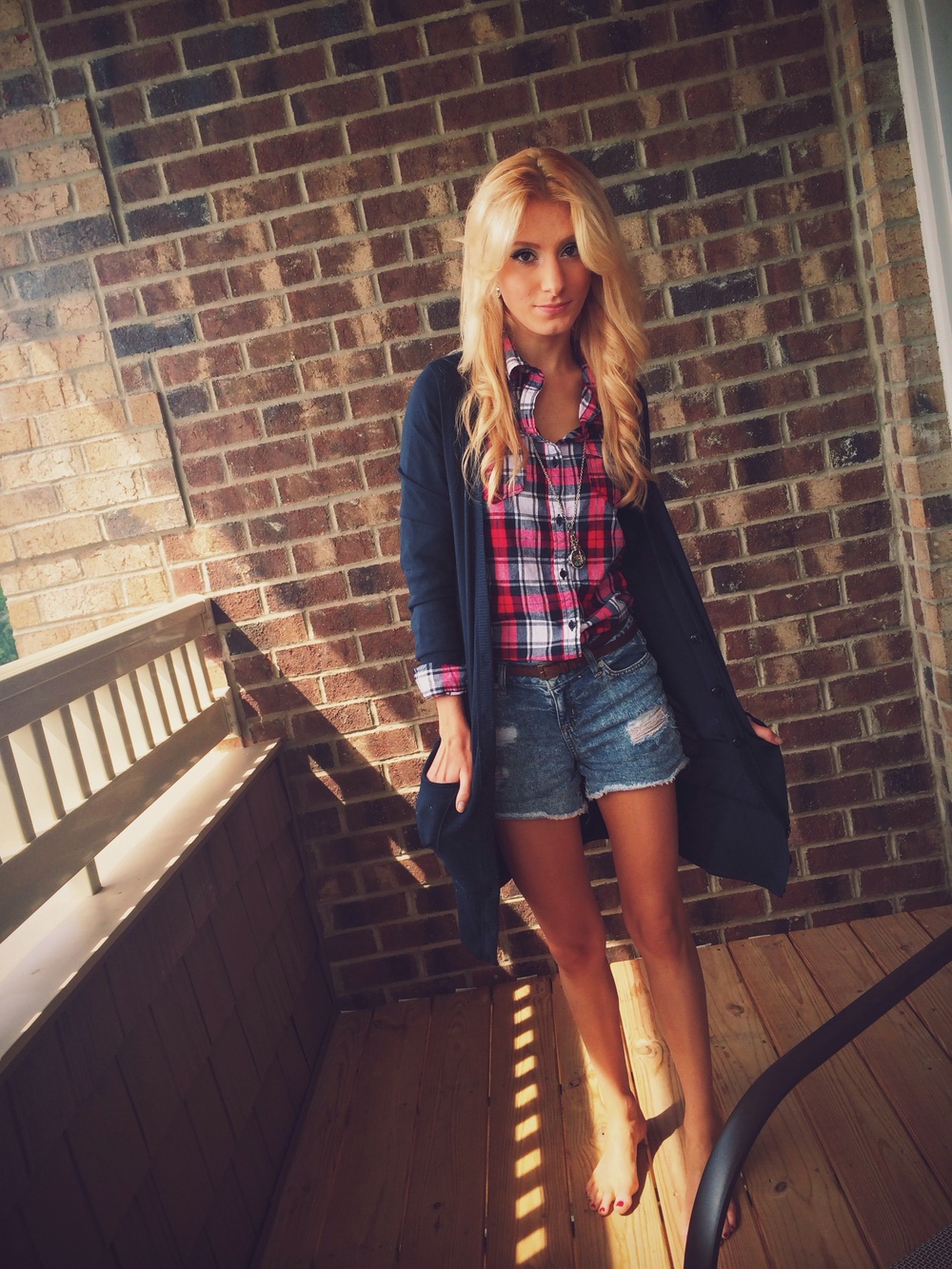 So even though it was 80 degrees out, I felt the need to wear this long cardigan and layer it up.
Im actually really into layering at the moment, and am getting crazy excited for fall!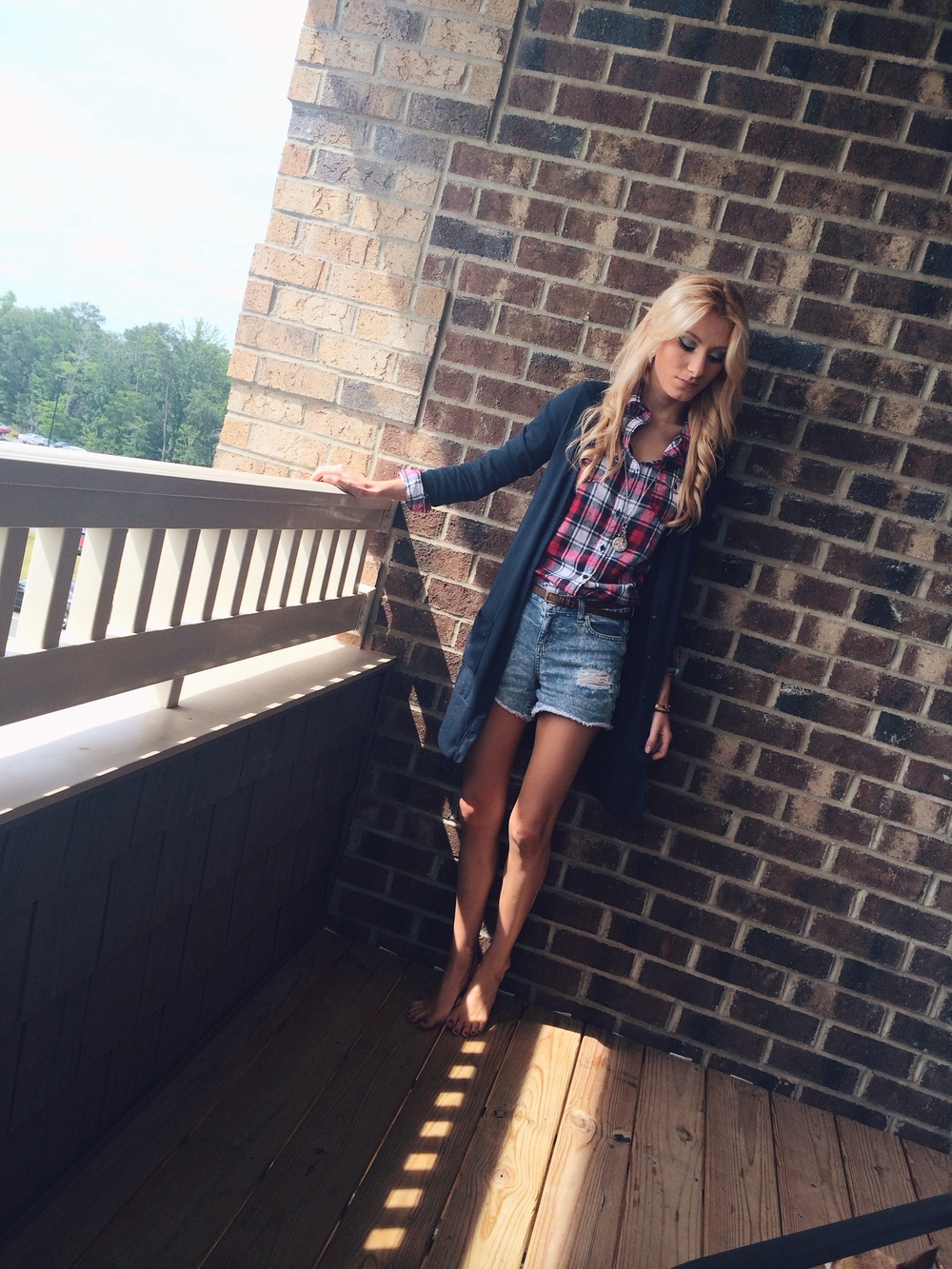 But unfortunately it's only the beginning of August… So I guess I'll have to keep self tanning and shaving my legs for another couple of months 😉
Cardigan :: Ross
Top :: Ross
Shorts :: West Seal
Necklace :: Origami Owl