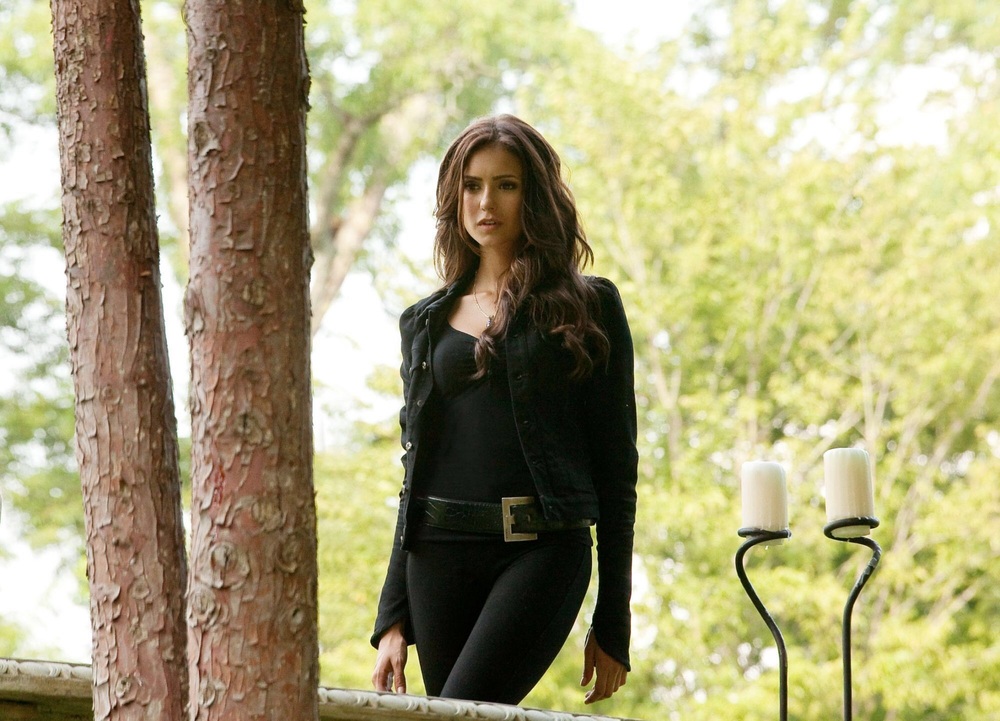 My husband and I went through a binge watching spree of The Vampire Diaries at one point. At the time I found it insanely interesting and all of the characters are strikingly beautiful shady and morally ambiguous people/vampires/werewolves. One of the shadier ladies happens to be insanely gorgeous and stylish. Of all of the characters on the show, if I were to dress up as one of them it would be Katherine Pierce. I made a Vampire Diaries inspired makeup tutorial on my YouTube channel, and put together an outfit on Polyvore.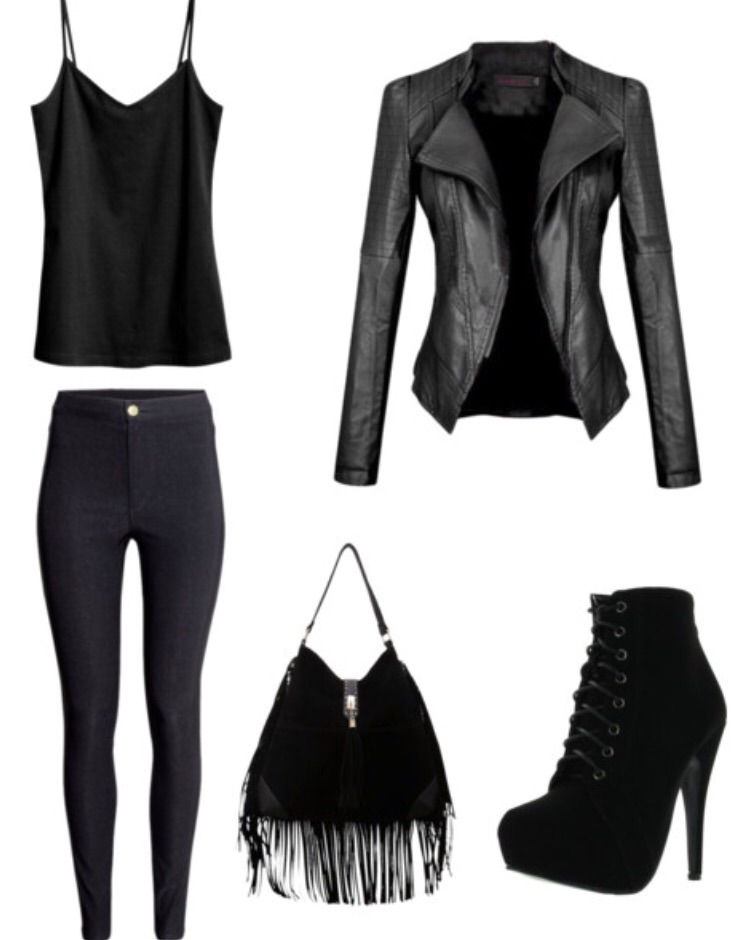 Katherine wears mostly dark colors which I love. Everyone looks good in black and it's very flattering on all body types. She typically wears dark skinny jeans paired with black heels, a simple top, (sometimes a pop of color)  and an edgy leather jacket.
And you can complete this easy Halloween costume with an equally simple vampire makeup look.  I'm not kidding, it's super easy and done with all drugstore makeup.