Everyone always complains around the holidays and my birthday that I am too difficult to buy for…  I personally don't agree, (my Pinterest "WANT!" board is typically up to date on new things that I want to buy).  I put together my wish list that are also of great gifts that your "difficult" person would love!  Pretty much all of these items are useful in some way, (except a couple but you get the point).
French Press By Ritual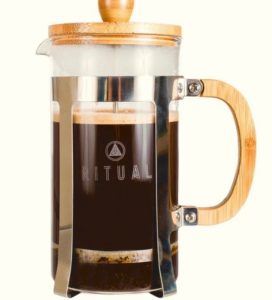 I love my coffee, perhaps a bit too much.  Seriously, I need to chill with the caffeine consumption.  I've never been addicted to anything but I can imagine what an addiction feels like, (things just got dark).  Seriously though, when I haven't had coffee I think about it constantly and when I finally get it my whole body feels happy and everything seems ok.  I should change it but I will probably just continue to drink more coffee especially with a super cool looking and convenient french press!  I used to have a cheap one from IKEA and the husband and I had so much fun eating breakfast in bed with it but it seems to have gone missing so this would be a nice replacement/ upgrade.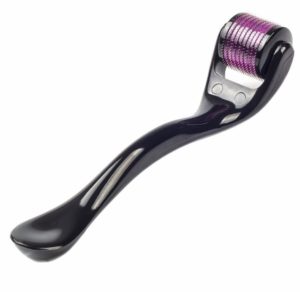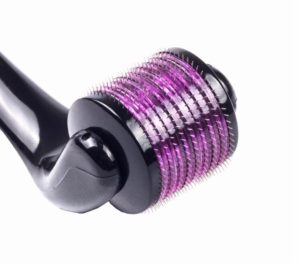 Most people know this about me (you can tell by my face), but some of my newer readers may not know that I have struggled with acne for most of my life now.  I finished my 2nd round of Accutane a few months ago and my acne is already back so… Yeah, it sucks ass.  I'm almost 24 and have the skin of a 14 year old + some wrinkles so that's even better…  Some people might find the sight of this frightening too, (I don't blame them considering it is covered in little tiny needles that you roll across your face), but from what I have seen and read it is actually pretty painless and can really improve the color, texture, and clearness of skin which I am very much in need of!  It works by lightly puncturing your skin to promote cell replacement and growth.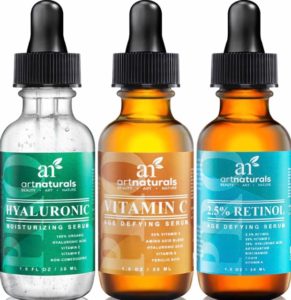 This anti-aging set is perfect to pair with the derma roller.  You put the vitamin C serum on your skin and let it absorb for a bit then go over your skin with a derma roller and finish off with another layer of the vitamin C.  Vitamin C is great for cell turnover and replacement so this is a perfect routine for fading scars and could be used on to fade all kinds of scars!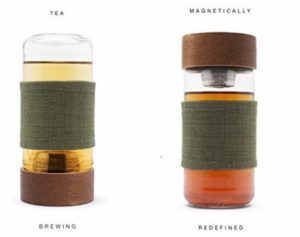 I love tea probably as much as I love coffee and it's a healthier option as well so one of my New Years resolutions is to swap my coffee for green tea and this is a stylish and fun way to do that!
Essential Oil Diffuser For The Car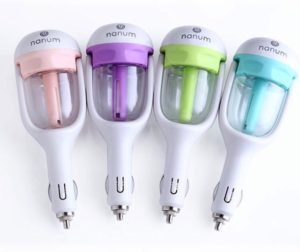 I recently purchased an essential oils kit and diffuser as well as a diffusing necklace and I am obsessed!  I would love to get this diffuser for my car instead of using artificial sprays and air fresheners, (look at me trying to be all crunchy and shit).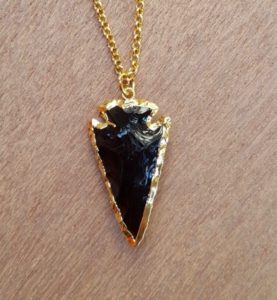 Because one of my favorite book series is The Lux series by Jennifer Armentrout.  (The first book is called Obsidian and is set in West Virginia, so I basically need an obsidian necklace).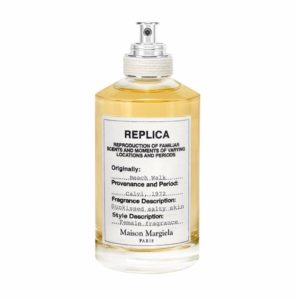 I got a sample of this when I purchased something from Nordstrom and it smelled amazing!  I looked for it before but couldn't find it until recently! (happy dance).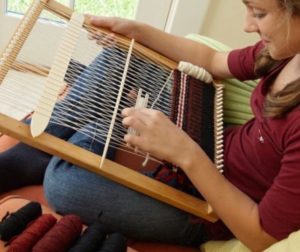 This is really random but I have been wanting to make some beautiful tassel wall hangings that I found on Pinterest.  I have no idea what they are actually called so here is an image of what I'm talking about.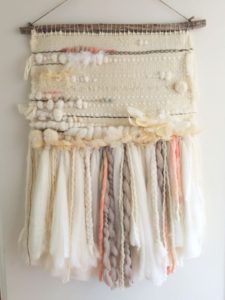 What's on your Christmas wish list?  Let me know in the comments or in a message I'd love to see it!