Hey everyone!  Since Christmas is right around the corner I went back through some old photos and videos that I took around this time last year and came across these Youtube videos that I thought are still relevant for this Christmas!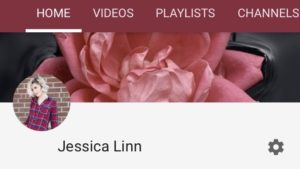 The first video is a really quick and simple way to look awake and refreshed on Christmas morning without having to get up early and get completely ready (everyone else in the house gets made when you hold them up rom opening presents so this might help keep the peace as well ;)).
The second video is a glam holiday look that is perfect for holidays parties!  It is very dramatic, especially the heavy ass eyelashes I put on but they look stunning!
I also posted a video looking at some really inexpensive drugstore red lipsticks in different shades that are great for many skin tones around the holidays!
And my last video is actually from this year and it is a fun and short Pre-Christmas vlog!
If you end up on my channels through this post let me know in my video comments! <3