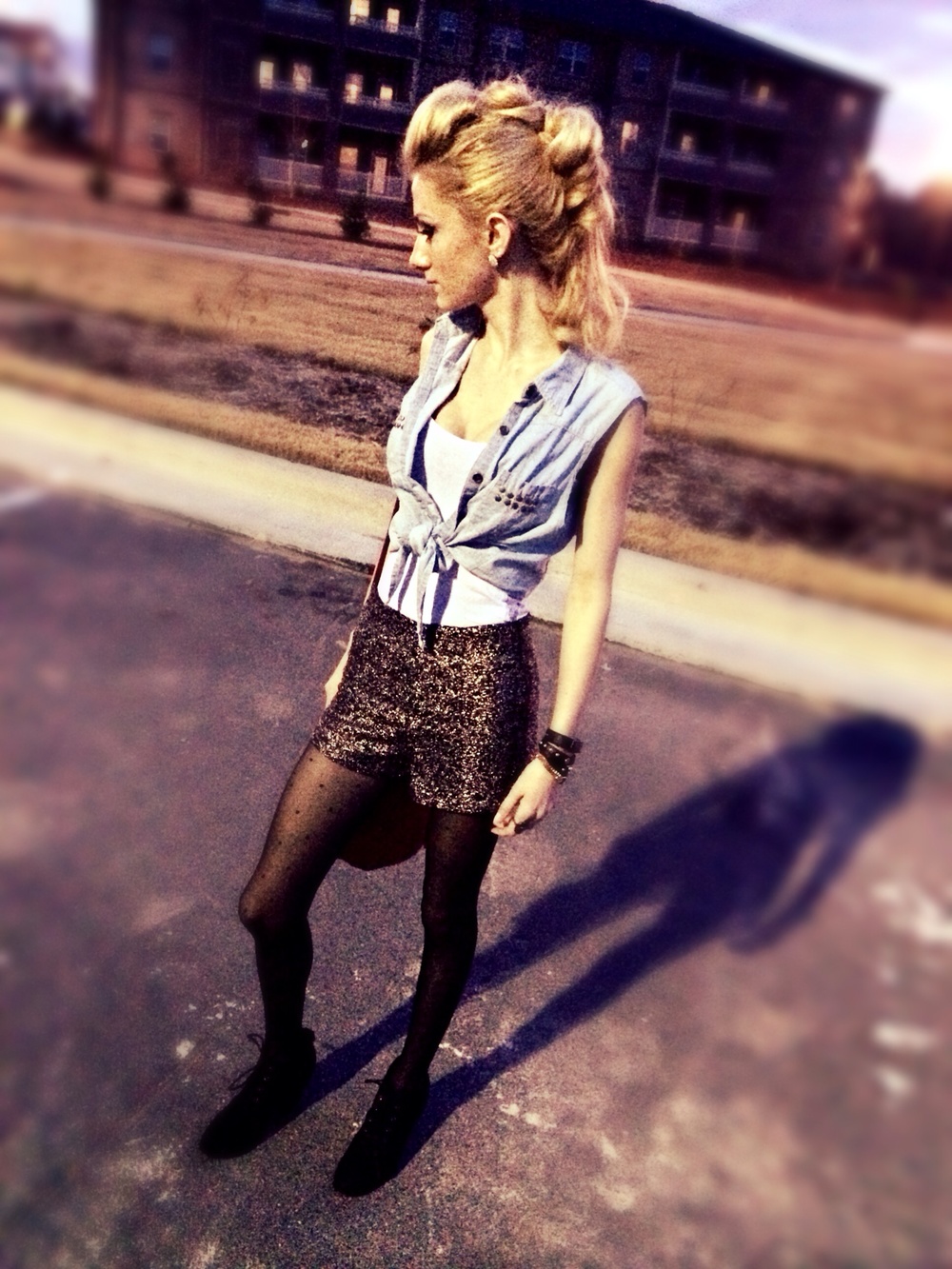 The weather is on the cool side here in North Carolina, but not so cold that I can't pair my shorts with some stockings. That counts as cozy winter layering, right?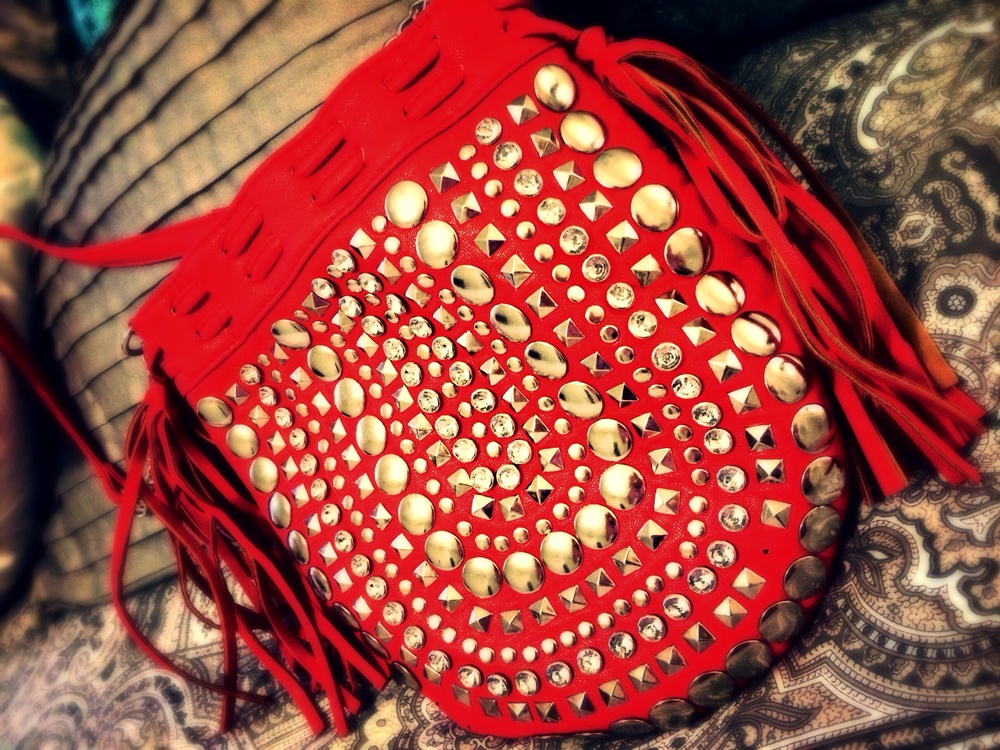 Denim Vest: Papaya/ Shorts: Forever21/ Stockings: Charming Charlie's/ Shoes: Rue21/ Purse: Rue21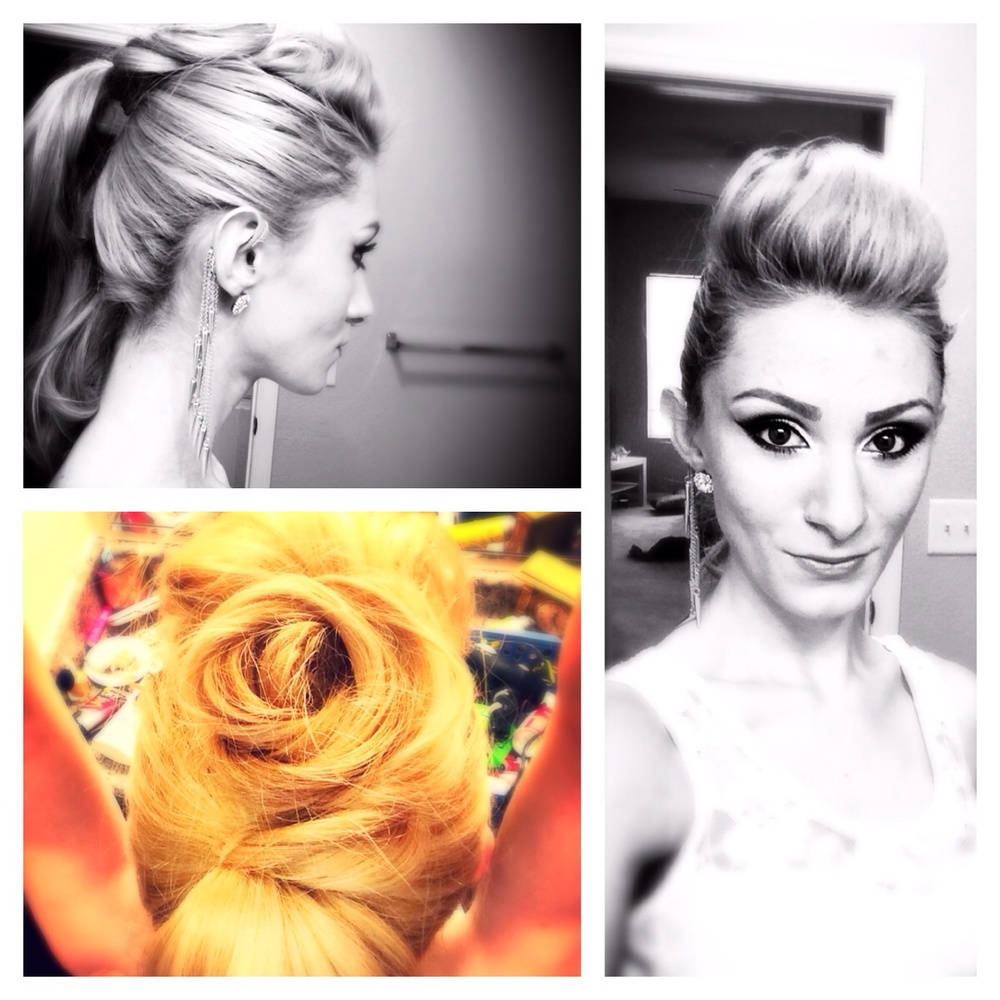 This faux hawk was actually quite simple. Put your hair in a pony tail, leaving a good amount loose in the front center. Tease the loose hair in sections and pin it back. You can easily modify it to make it your own. I curled my hair first, but it could easily be done with straight hair. I also added a liberty roll to help cover my hair tie. I recommend having a decent sized collection of bobby pins, and a good bit of hairspray.