This is my first post on makeup, so I'm going to share one of the most important makeup tricks I've learned. Highlighting! I've seen so many tutorials for it, but never felt that it was necessary. That is, until I tried it and saw how much a subtle thing could brighten up my face.
The difference is subtle but there is so much more life and brightness added. Some people contour as well, which I have tried using powdered bronzers, but it always went on very unevenly and looked far too powdery. I have found it easier to just highlight and let the slightly darker pigment of my skin/ foundation/ tinted moisturizer, be its own natural contour. It saves time and I don't have to add another layer of makeup to my skin.
After applying BB cream, I apply highlighter to the following areas…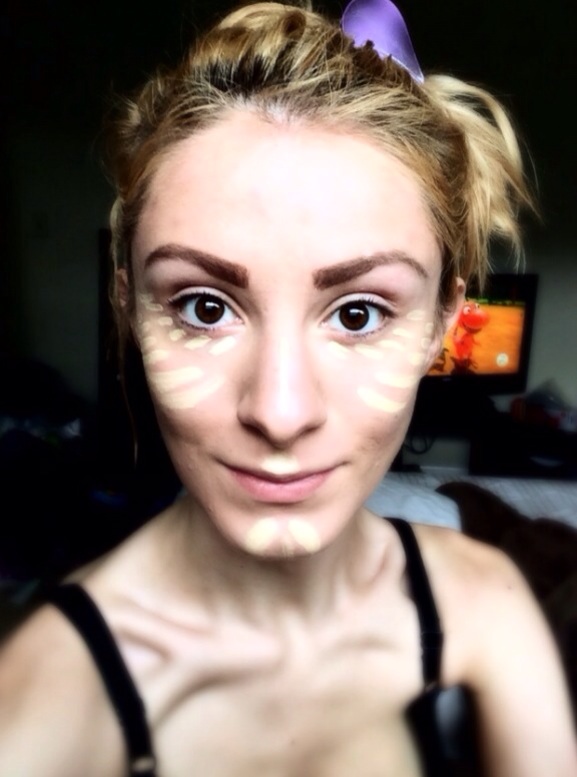 I highlight under my eyes, the apples of my cheeks, the top of my cheek bones, down the bridge of my nose, above my lip, and on my chin. You can also highlight the the area on the middle of your forehead right above the area between your eyebrows. Blend, finish your eye makeup, then finish your skin off with some powder and blush. And enjoy your bright new look!