I know it's not even February yet, but when I've tried to find a festive Valentines Day dress in the past, everything that had hearts or the color red were always sold out. This year I'm going to begin my search early. So far this is my favorite outfit…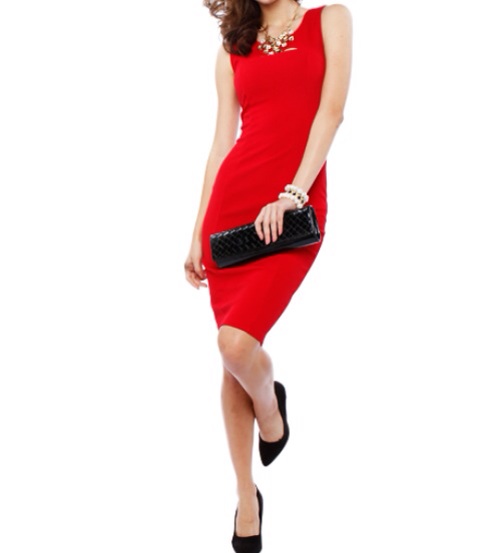 I am completely in love with this Front Cut-Put Bodycon Dress from Papaya. Only $20.99!
I would then pair it with these lovely accessories.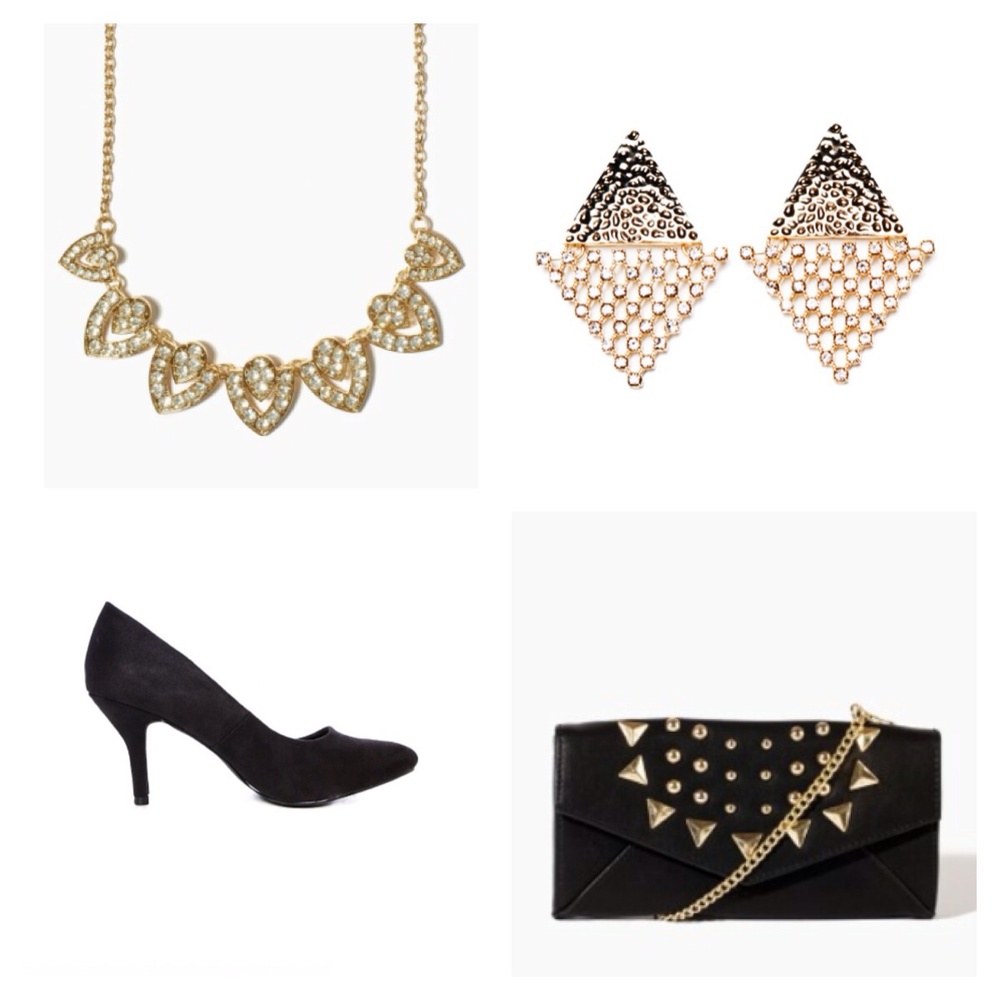 All of these stylish items are $20 or less! Papyrus Rhinestone Necklace, Regal Filigree Chandelier Earrings, Classic Faux Suede Pump Shoes, Working An Angle Clutch.