Hello, exhausted mom here.
I have just made it through the tiny humans first bout sickness of 2015 cold and flu season.  Lots of crying, coughing, snot, and fevers. I'm simply waiting until I start showing these symptoms after having a sick toddler cough in my face all night. (Yes, my son sleeps in our bed, get over it).  The husband has all ready stocked up on Cold Eaze, and I'm already thinking of the necessities to get through this cold and flu season. Last year was little man's first year in daycare. It was rough and included many sick days and the most miserable stomach bug I've ever had. (To this day, I still can not eat black beans).
First things first, (I'm the realest), sorry I can't help myself…. First things first- comfy pajamas! Being sick is miserable and wearing something comfortable makes just a bit more bearable. This includes equally comfortable slippers. Does anyone else's feet get fortbittenly cold when they're sick?!
You also need your favorite mug and blanket for all of the tea you'll be drinking and all of the sleep you'll be doing.
TIP: If you have an upset stomach: Drink ginger tea or green tea to aid in relieving nausea.                      For a sore throat: Drink you favorite tea as hot as you can handle it and add honey. Honey has soothing and disinfectant properties. I have also recently heard that marshmallows relieve sore throats… Who knew?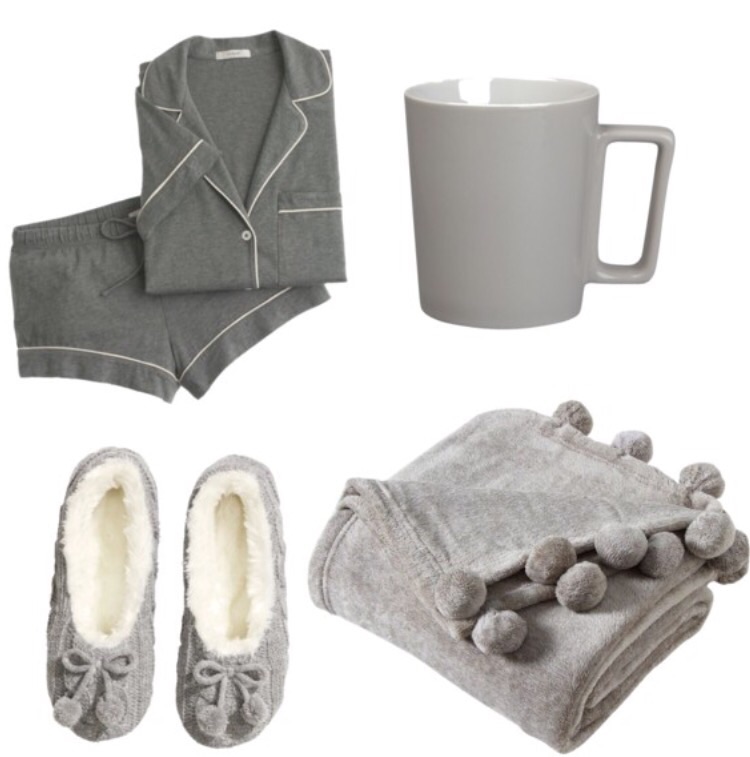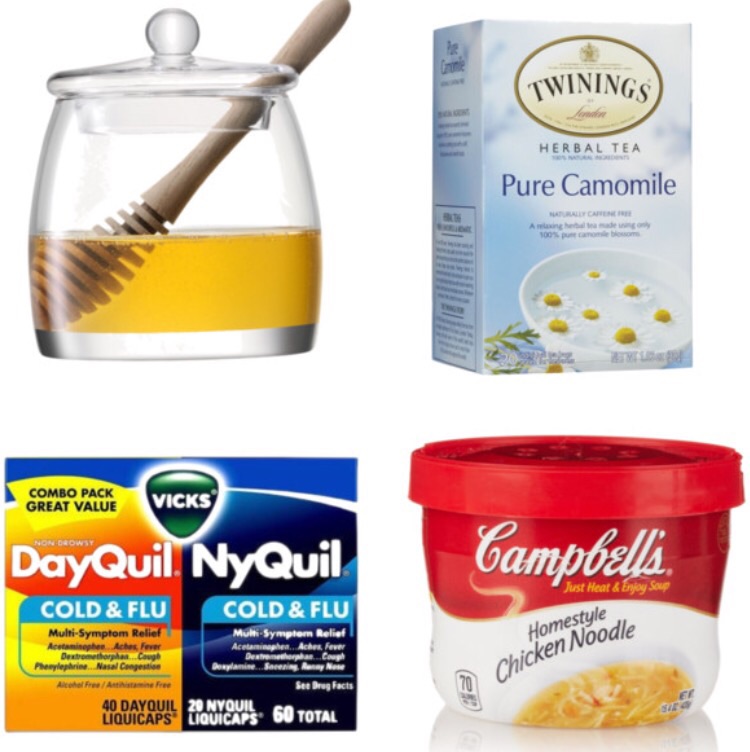 Chicken soup! Chicken is gentle on an upset stomach, and hot broth can help sooth the throat and kill bacteria. Also try adding garlic which is known to help kill bacteria and fight off colds.
A favorite thing of mine when I have a cold is NyQuil. It helps relieve my cold symptoms and helps me to get some sleep.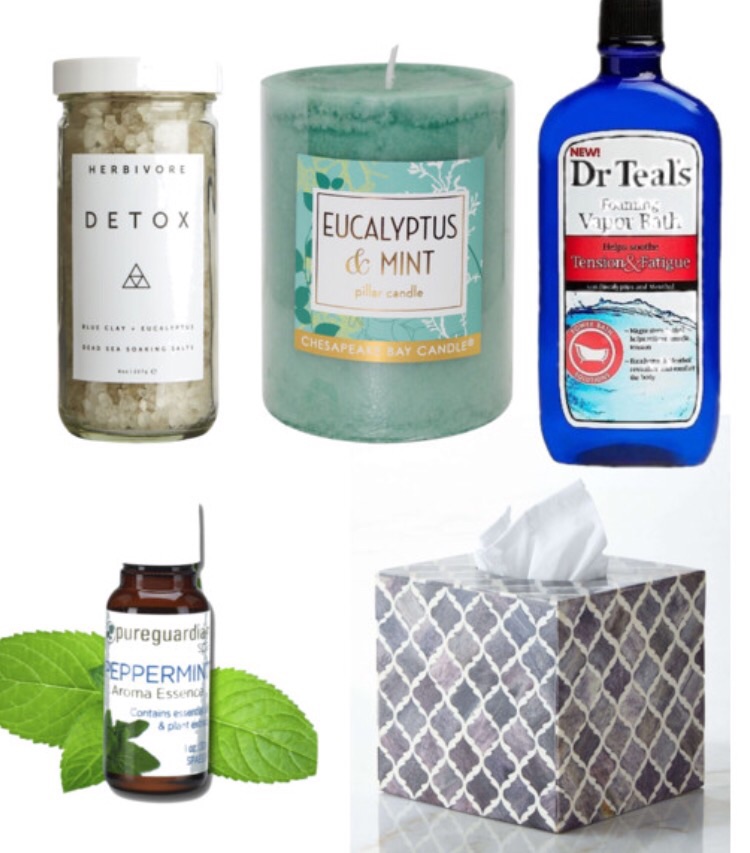 Peppermint and eucalyptus is great for congestion.  It can be used in the form of a candle, bath soak, or oil.  Another favorite of mine is peppermint oil. I just sniff it when my nose becomes too stuffy, but be sure not to get it on your skin and already raw nose, it burns like a bitch.
To help with a raw nose for all of the wiping, try using soft tissues or tissue with lotion in them, but be careful if you have ance prone skin as it could cause break outs.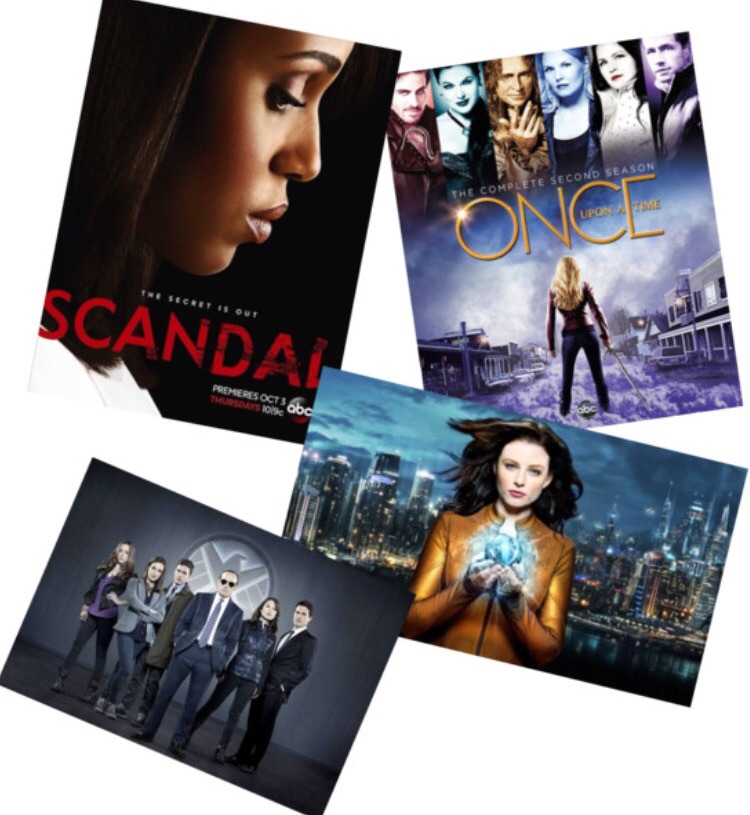 And last but not least, pick a show to binge watch on Netflix. My current favorites have been Scandal and Once Upon A Time.
I hope that everyone can avoid getting sick this season as much as possible, but if not, I hope that some of my tips and suggestions can help! I will probably be doing all of these tips and products soon…
Be sure to check out a few of my latest Youtube videos and tutorials https://www.youtube.com/channel/UCn6Iu5wFo-9KlMkGQ07NkMg