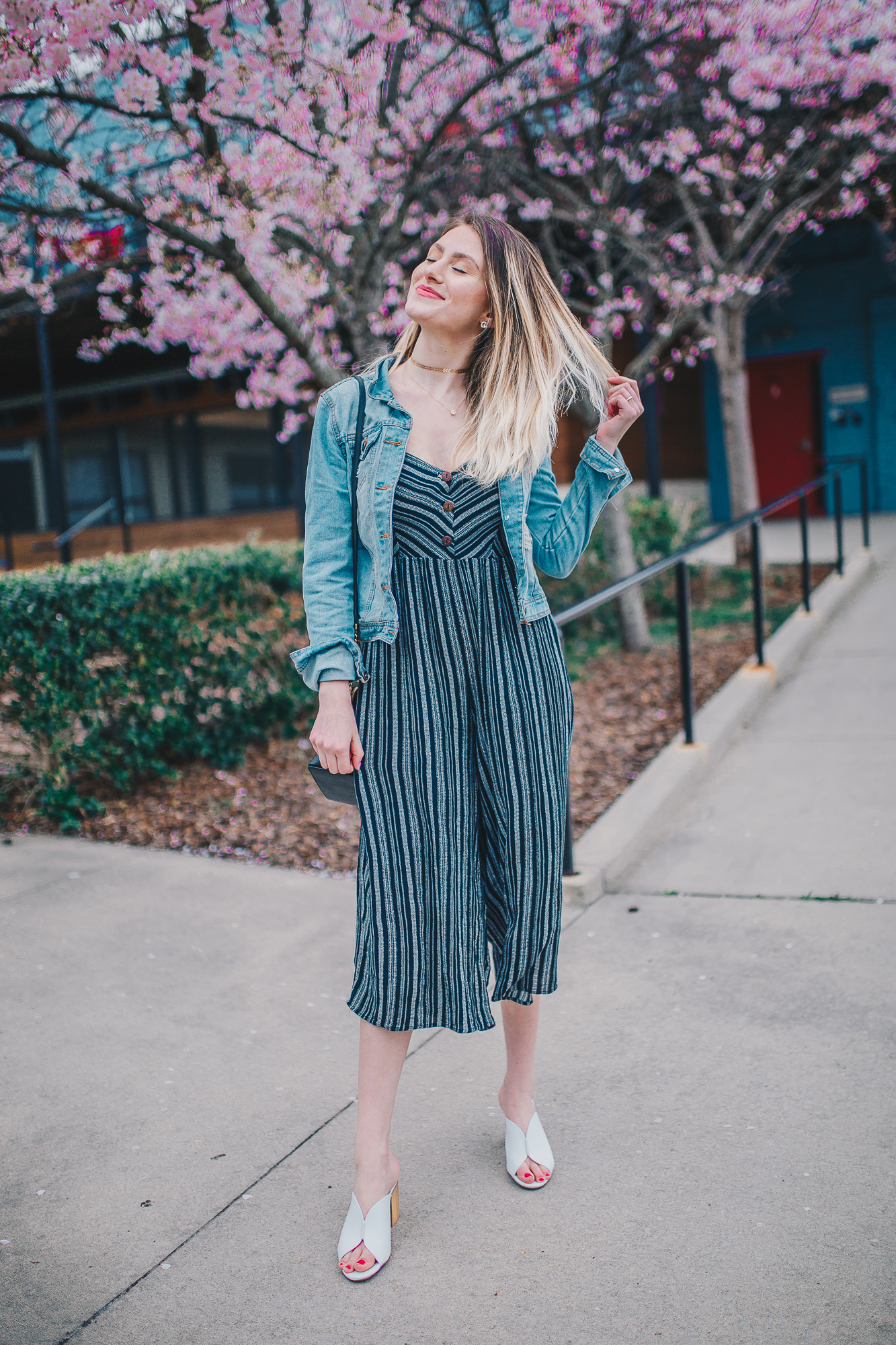 Hey there, I'm Jessica Linn! I'm so happy that you stumbled across my little corner of the internet.
I'm a 20-something-year-old mom, content creator, and anthropology student. During the week, you can find me reading all the archaeology and primatology papers for homework or in the lab looking at bones. On weekends I'm spending time with my family and shooting content for all the cool people who follow me on social media for some reason and brands I've gotten fun opportunities to work with.
I started my blog to connect with other women.  Women who, like myself, are just trying to find balance in this crazy game of life while playing dress-up and being unapologetically ourselves!  My goal has always been to make fashion and beauty approachable to everyone since I firmly believe that everyone deserves to look and feel their best no matter what their budget is.
Growing Up
I was born and raised in a little town in West Virginia. People don't really move to WV. Most people who live there were most likely born there because their parents were born there and grandparents were born there etc.
My family lived almost like a little clan along the same street. We lived in a single-wide trailer on a gravel road next to most of my dad's family. Not everyone was nice (there were often family shouting matches at relatives across the street), but it was fun living next door to my grandparents and aunt. I was very shy and homeschooled off and on, so a lot of my childhood was spent at home barefoot and playing in creeks (which is surprising because I am certainly not outdoorsy now)!
I worked odd jobs here and there as a young teen, (I worked for my mom when she had a small pet grooming business, and met my husband while working for his mom's dinner theater and wedding company). But my first real job was at Subway when I was 18. I moved out soon after turning 18 and became a mom at 19. Shit got real, real fast.
I currently live in North Carolina with my husband Joel, three kids, Brayden, Catalina, and Rosa, plus our cuddly black cat Kendall, Pumpkin (our cat we found in a bush), and the sweetest little Frenchie, Omaha.  Most of my day is spent mommin' it up and trying to keep my house clean, but when I'm not with my kiddos, I'm studying or working on my blog and my boutique, Copper Bloom.
Thank you so much for stopping by. I really hope you stick around and that Linn Style can inspire you to embrace and celebrate yourself.
If you have any questions or just want to chat, I'd love to hear from you!
~Jessica Linn (jessica@linnstyle.com)
Let's play a little Q&A so you know more about me:
1) Where were you born?
Fairmont, West Virginia! Yes, we do wear shoes, I grew up in a trailer, and my father is the Mothman 😉
2) Where do you shop?
These are the top places I shop!
3) How long have you been married?
I have been married to my best friend for 10 years!
4) If you could live anywhere in the world, where would it be?
I really love North Carolina! I can't imagine us living anywhere else full-time. We do want a house in Florida, though, so that we have our own place to stay when we visit.
5) If you could have one superpower, what would it be?
I wish I never had to sleep, man.  I could get so much done!
6) What do you usually think about right before falling asleep?
Probably everything I need to do the next day!
7) Are you a morning or night person?
I am forever wishing to become a morning person, but I do not see it happening any time soon.  For sure a night person right now!
8) What are three things that you would get rid of in this world?
People who hurt people, and all forms of racism, sexism, transphobia, homophobia etc. I guess that's way more than three things!
9) What are the first three things you would do if you won the lottery?
Pay off everything, boob job (ya girl needs it), and invest.
10) What is your favorite childhood memory?
Family "camp outs" in the living room. My parents would legit just pull out their mattress and we would all sleep in the living room watching movies. It was so much fun! Also, playing in creeks!
11) If you could be an animal what would it be?
I love primates, but humans are already technically primates soooooo….
12) What is your favorite movie?
The Mummy, The Interview, and Spy. I'm an intellectual.
13) If you knew you had only 72 hours left to live, what would you do?
Well, this is dark. I would spend the entire time with my family.
14) What's your favorite book?
The Girl On The Train! Love a good psychological thriller. I also love The Bonesetters Daughter. It made me laugh and cry which is difficult for a book to do. You can read my book reviews here!
15) What's your favorite show?
I like a lot of shows, but my go-to shows that I've watched multiple times are Once Upon A Time, iZombie, and Scandal.