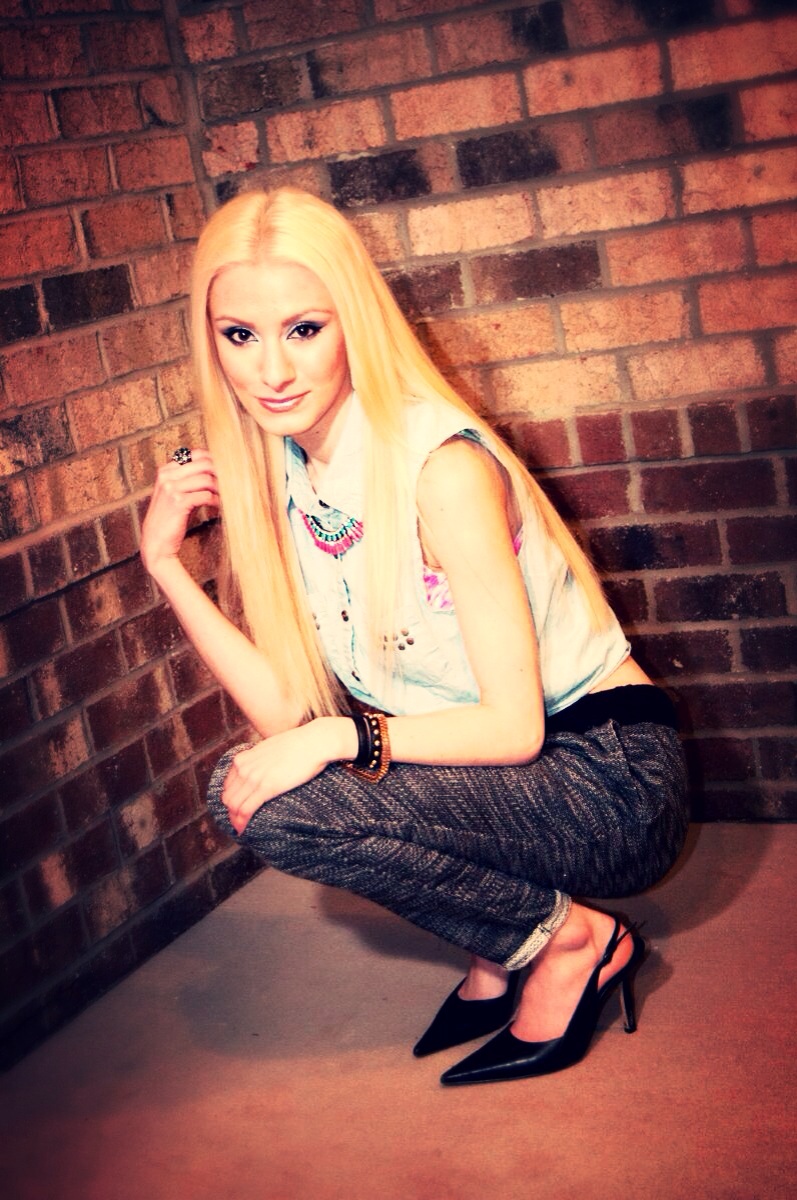 My latest obsessions still include statement necklaces. I just love the way that they can make a simple outfit come to life.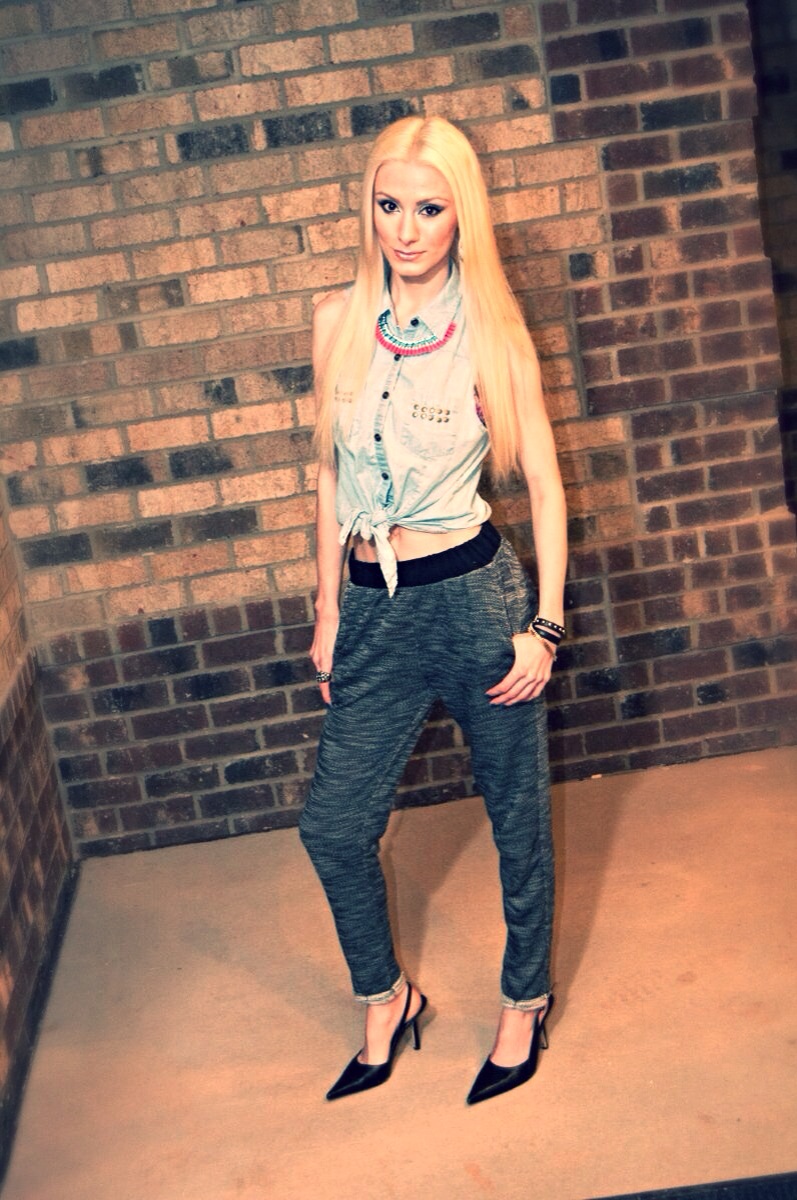 Like these adorable pants that are so simple they borderline sweat pants (which I could never wear outside of my home), but they have a shape and texture to them that make them attractive and acceptable to wear in public.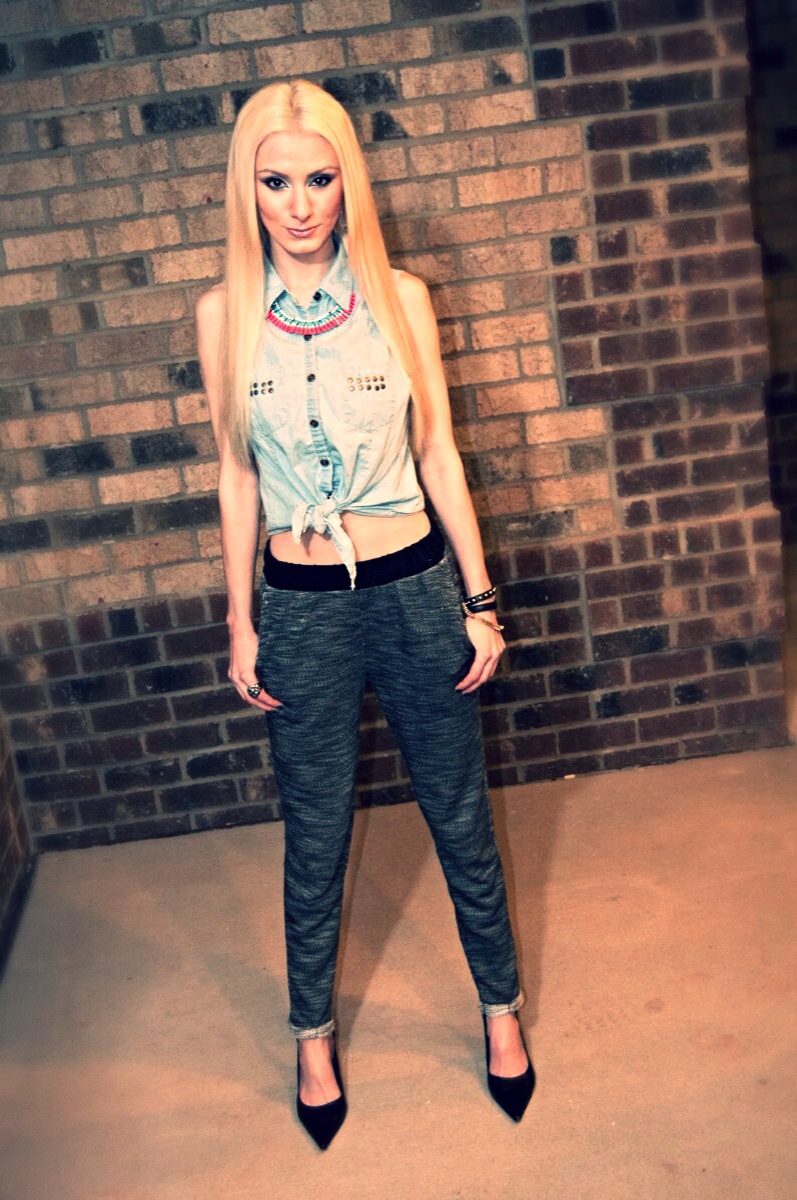 Not only is this outfit cute, but it is incredibly comfortable. Even though the vest is denim like material, it is very light weight and soft.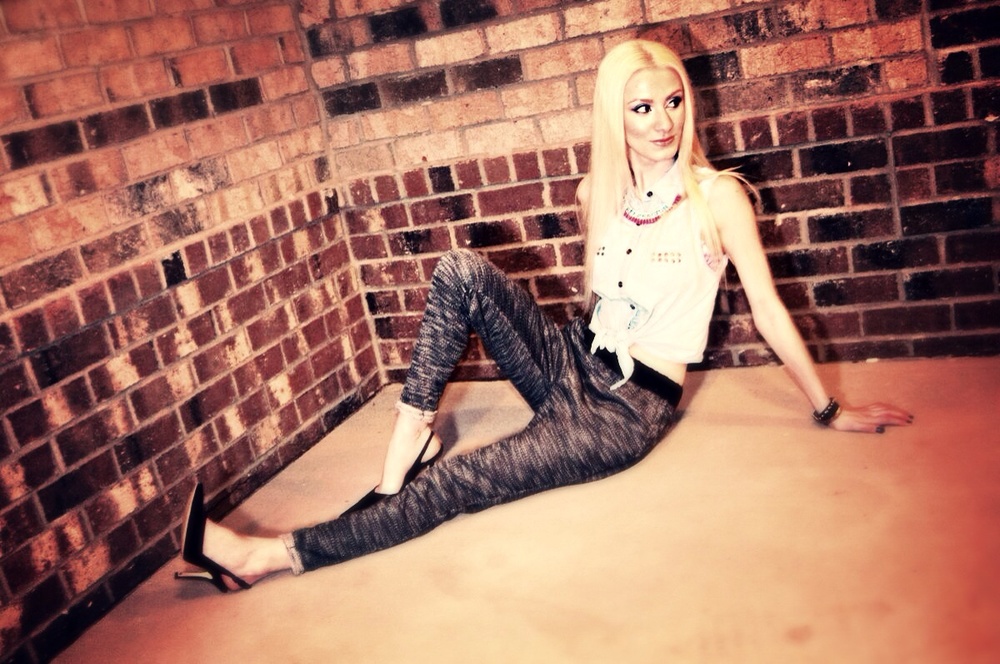 As much as I love every piece in this outfit, the necklace is definitely the star. It is so vibrant and fun, I would never wear it with something that could draw attention from it. (Not that that's possible)!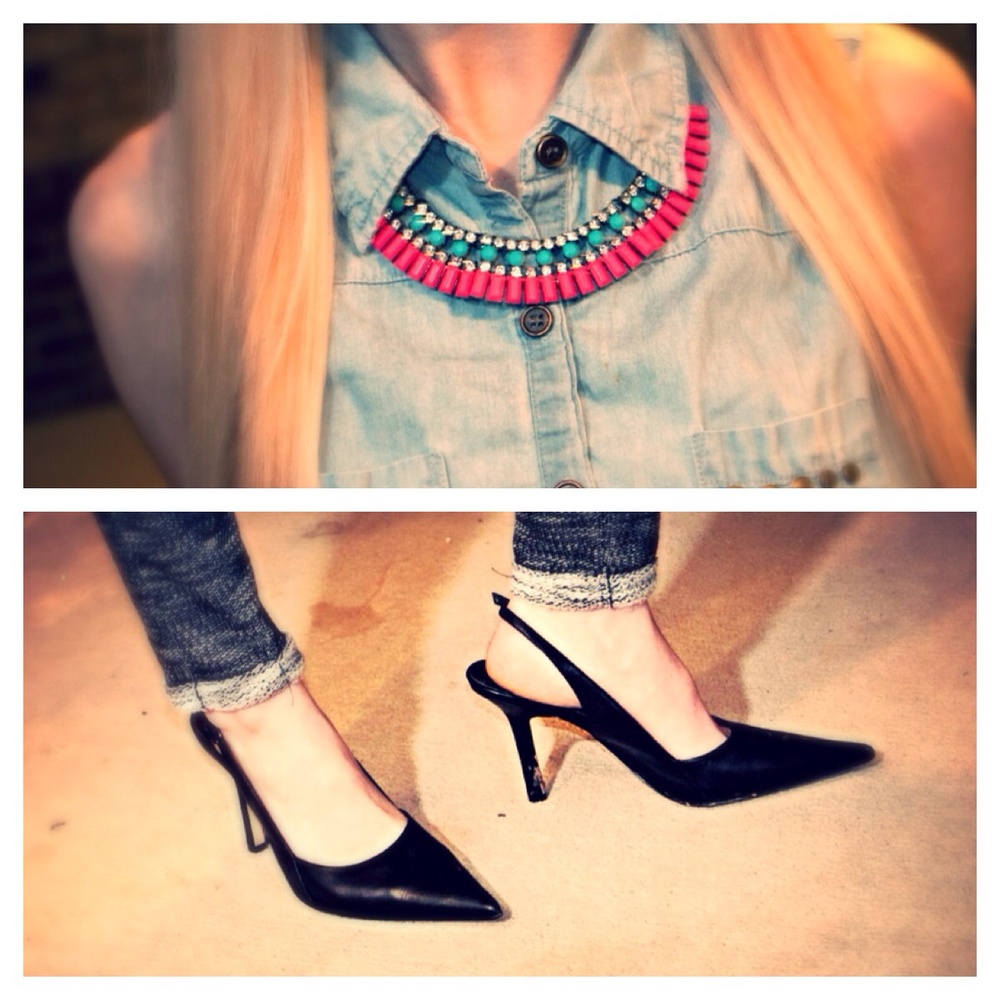 As perfect as the necklace is, I still can't get over how amazing these shoes are! I found them at Goodwill for about $4. It was definitely love at first sight. The great thing about point toed shoes is that they make you appear longer and taller.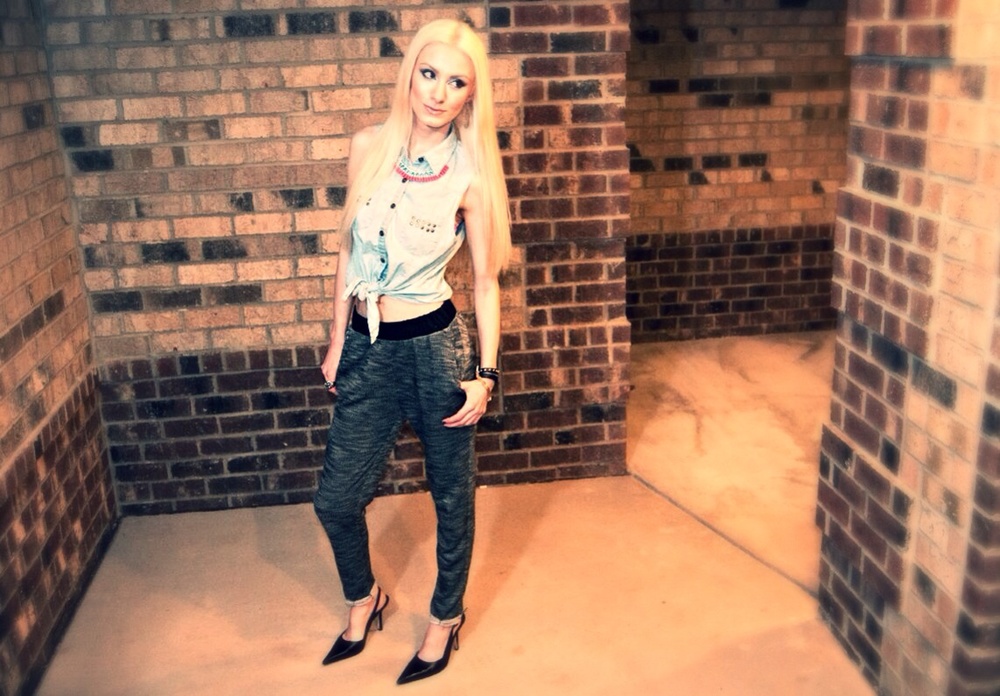 Necklace :: Forever21
Vest :: Papaya
Pants :: Marshall's
Shoes :: Nine West/Goodwill