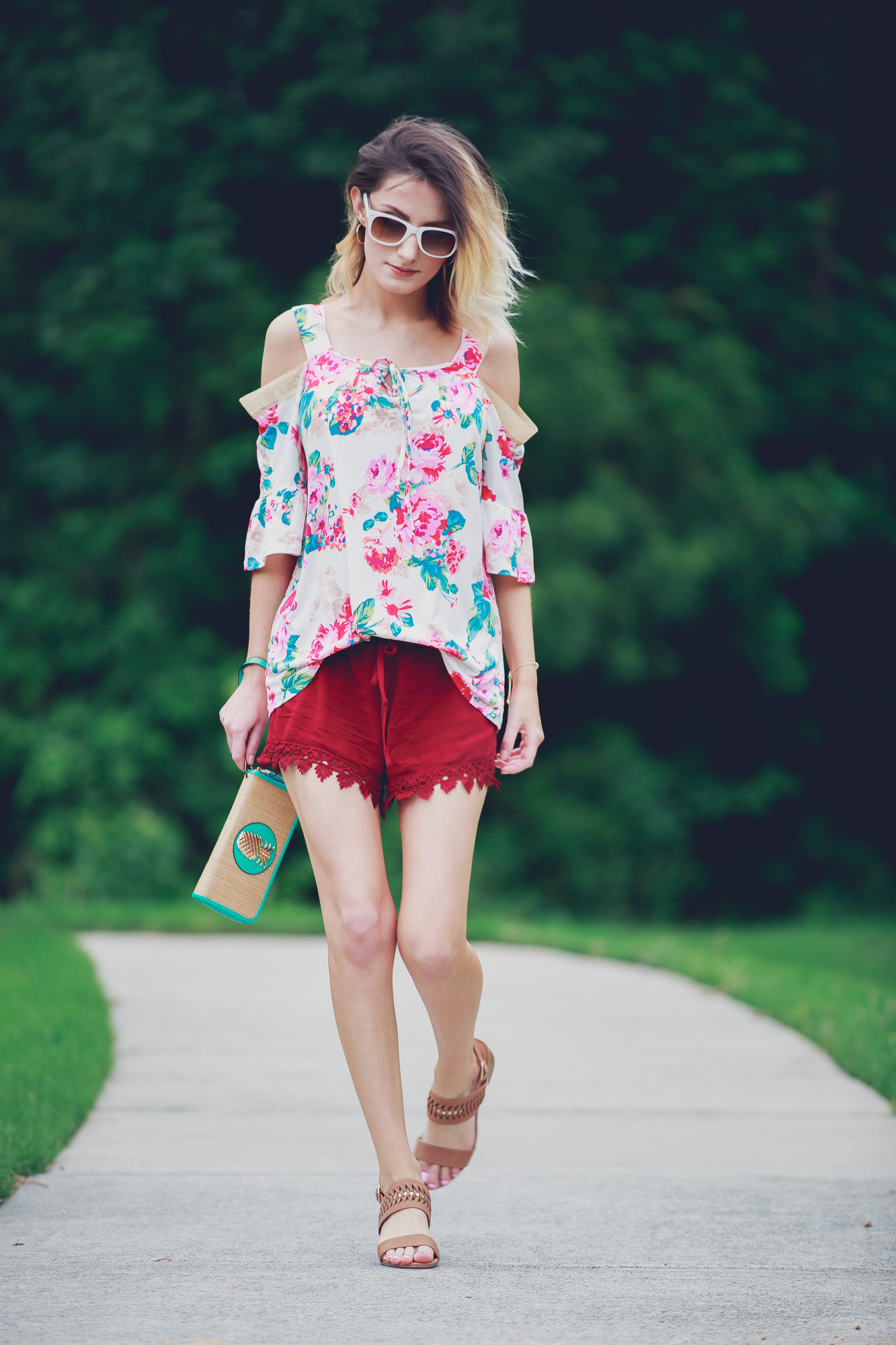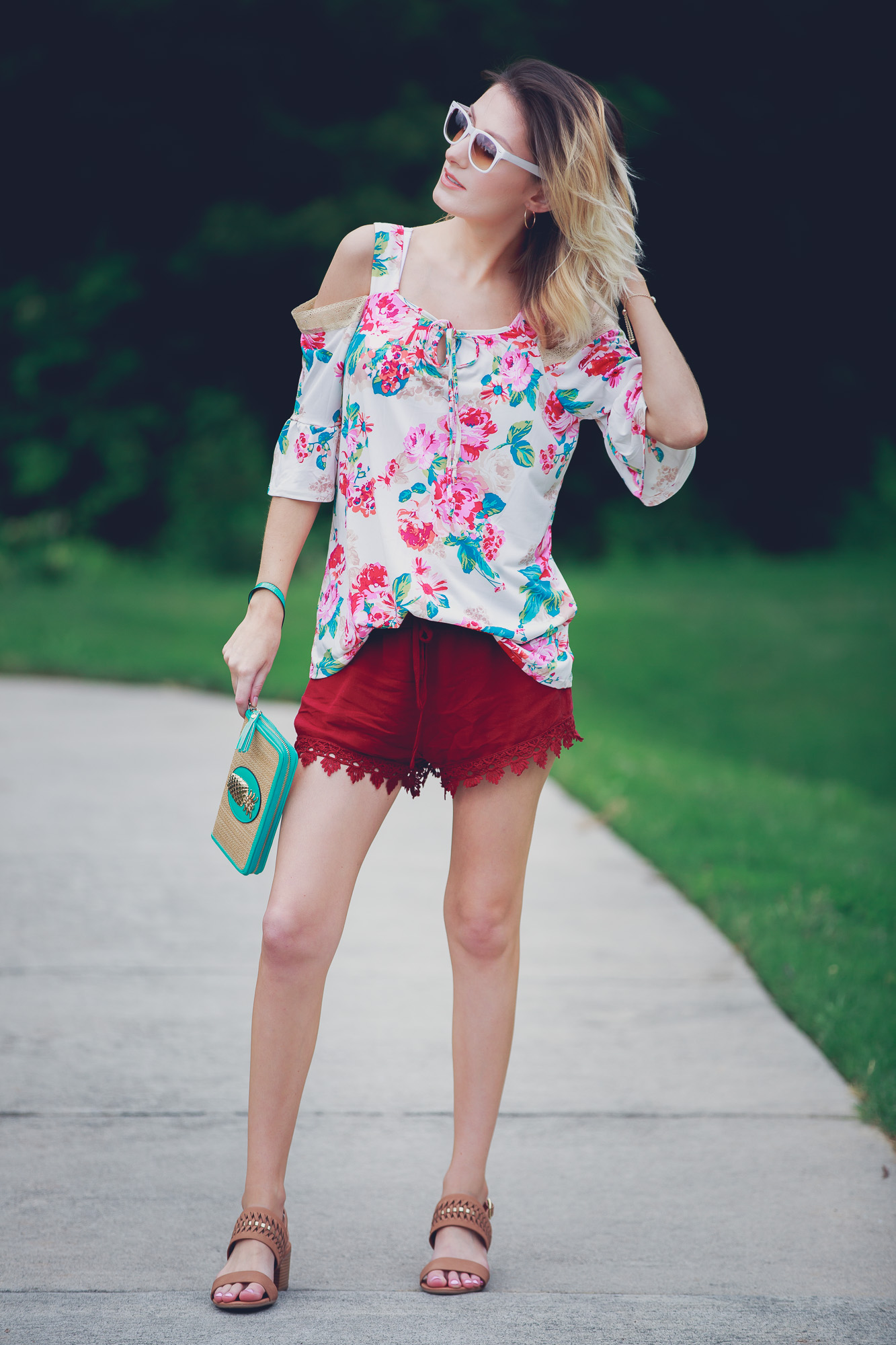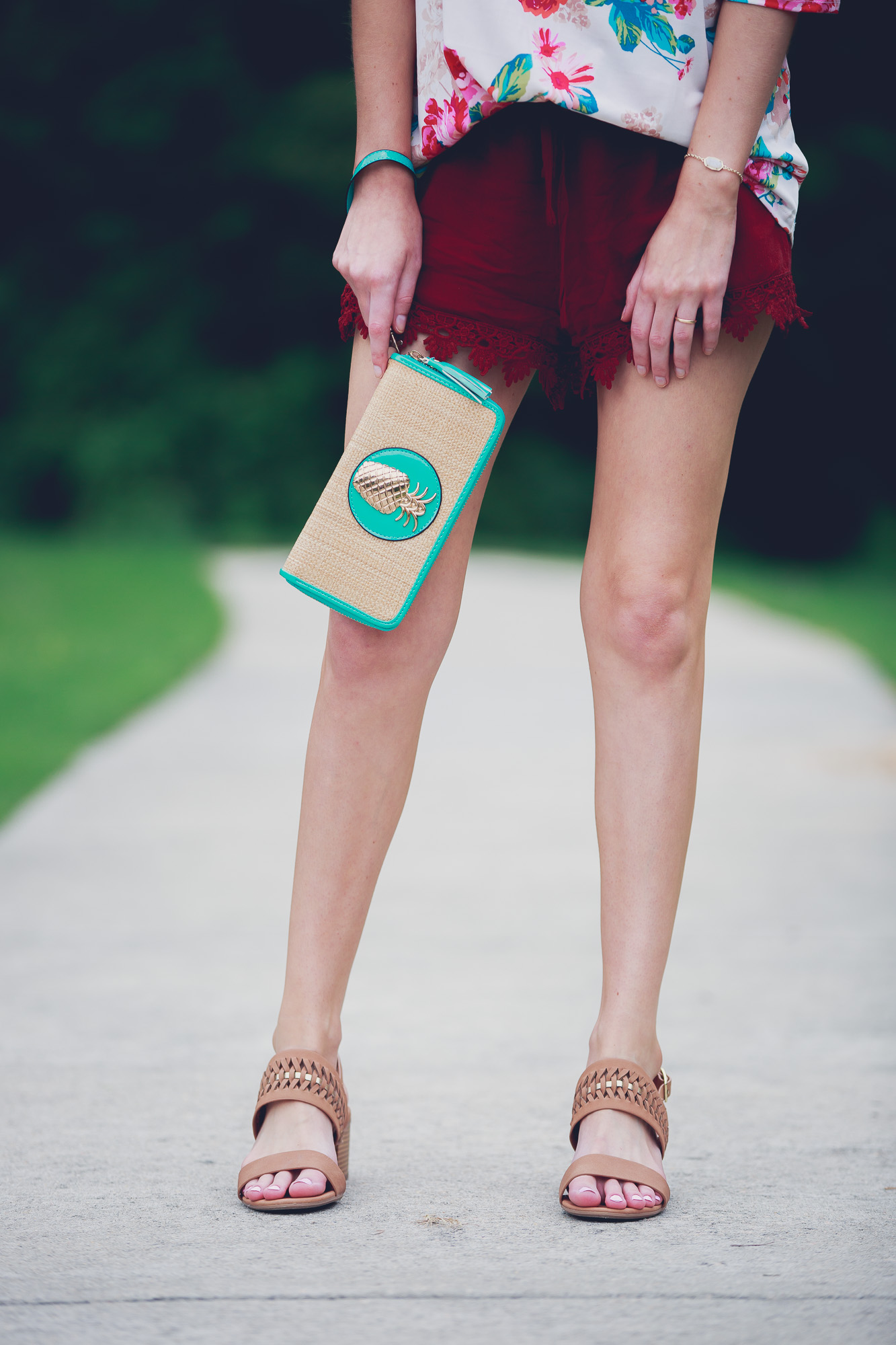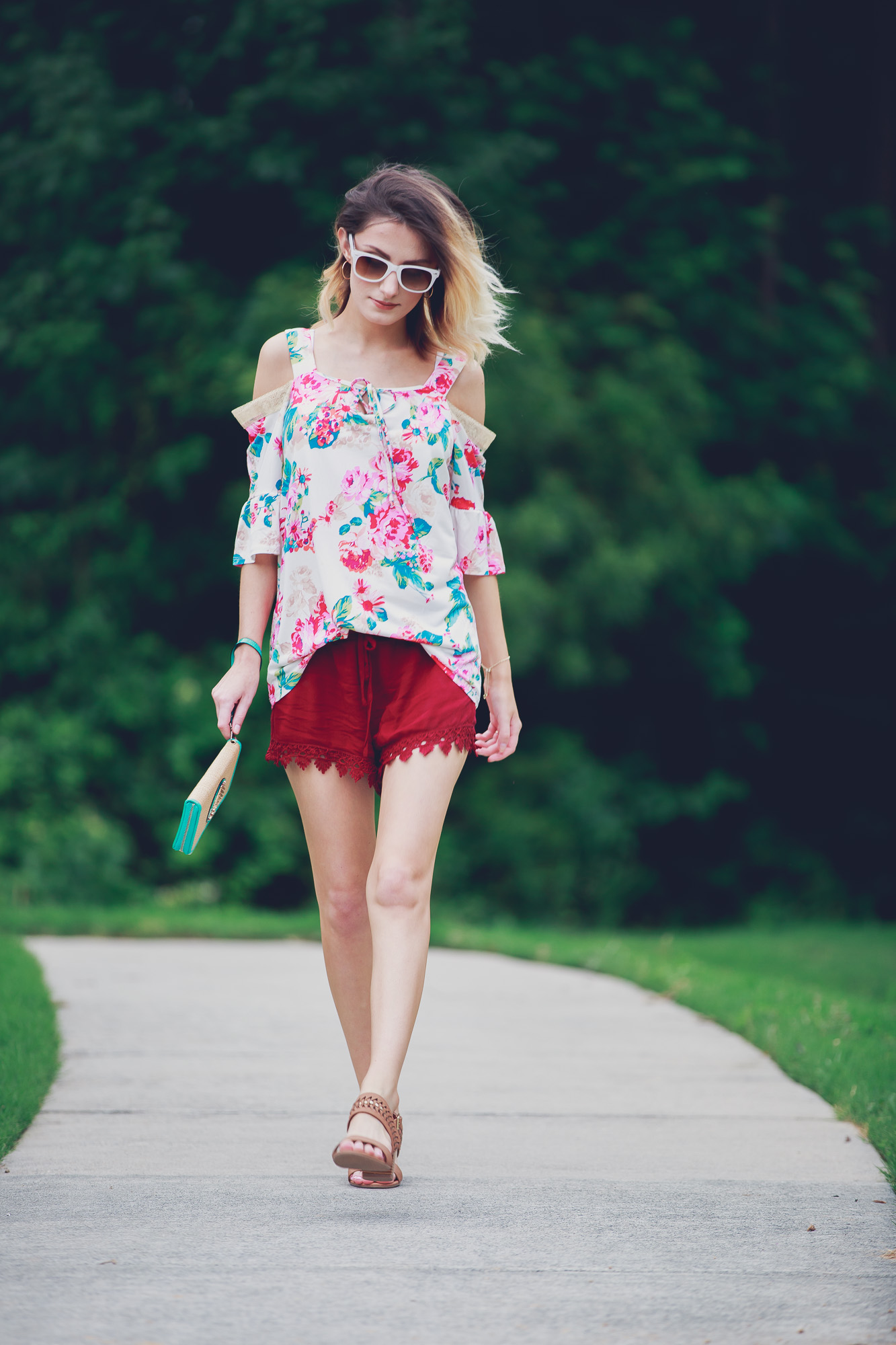 Hey everyone!  I'm back atcha with a super inexpensive summer look.  Every piece I am wearing is under $20!  You heard that right.  Everything I'm wearing (minus the jewelry and sunnies) are from Ross, my favorite store to get cute inexpensive clothes.
This top was only about $12 and I love it!  I know that cold shoulder and off the shoulder tops and dresses are really in style at the moment but I don't feel comfortable in most pieces like that because I am no where near confident enough to go bra less (maybe after my future breast lift ;)), and I can not stand strapless bras.  When I found this top I thought it was the perfect compromise for me.  It's a cold shoulder top and some off the shoulder sleeves, but the straps are thick enough that I can hide my bra straps under them!  Oh yeah, my bra is from Ross too (only $7).
These shorts I believe were about $6 and I loved that they have an elastic waistband.  I have been trying to find pieces that I can wear during my pregnancy and after, that way I can get the maximum use out of them!  I bought a medium because, let's face it, my ass has grown… but hopefully I will lose the weight quickly after giving birth and I think a medium will still be fine for me to wear.  The elastic band makes it great for just sliding underneath your growing bump!
I wore these shoes in my last OOTD post and I have been wearing them non-stop!  They are super cute and since the heel is so low, I can walk normally in them and they are very comfortable to wear for long periods of time.  They were also only $16!
I found this cute wristlet for only about $10 and thought the teal went really well with the small pops of blue in my top.
I basically bought this entire outfit for around $40 (excuse me if my math is off, I am horrible with numbers).  It's so easy to find stylish and affordable clothes at Ross and they get new products every week!  (Not sponsored, I just really love Ross.  But seriously, call me, Ross ;))
I hope that you all enjoyed this post and don't forget to comment and let me know what ya think!  I also want to know your favorite store to shop at!
Let's be friends!
Instagram || @linnstyleblog
Twitter || @linnstyleblog
Youtube || Jessica Linn