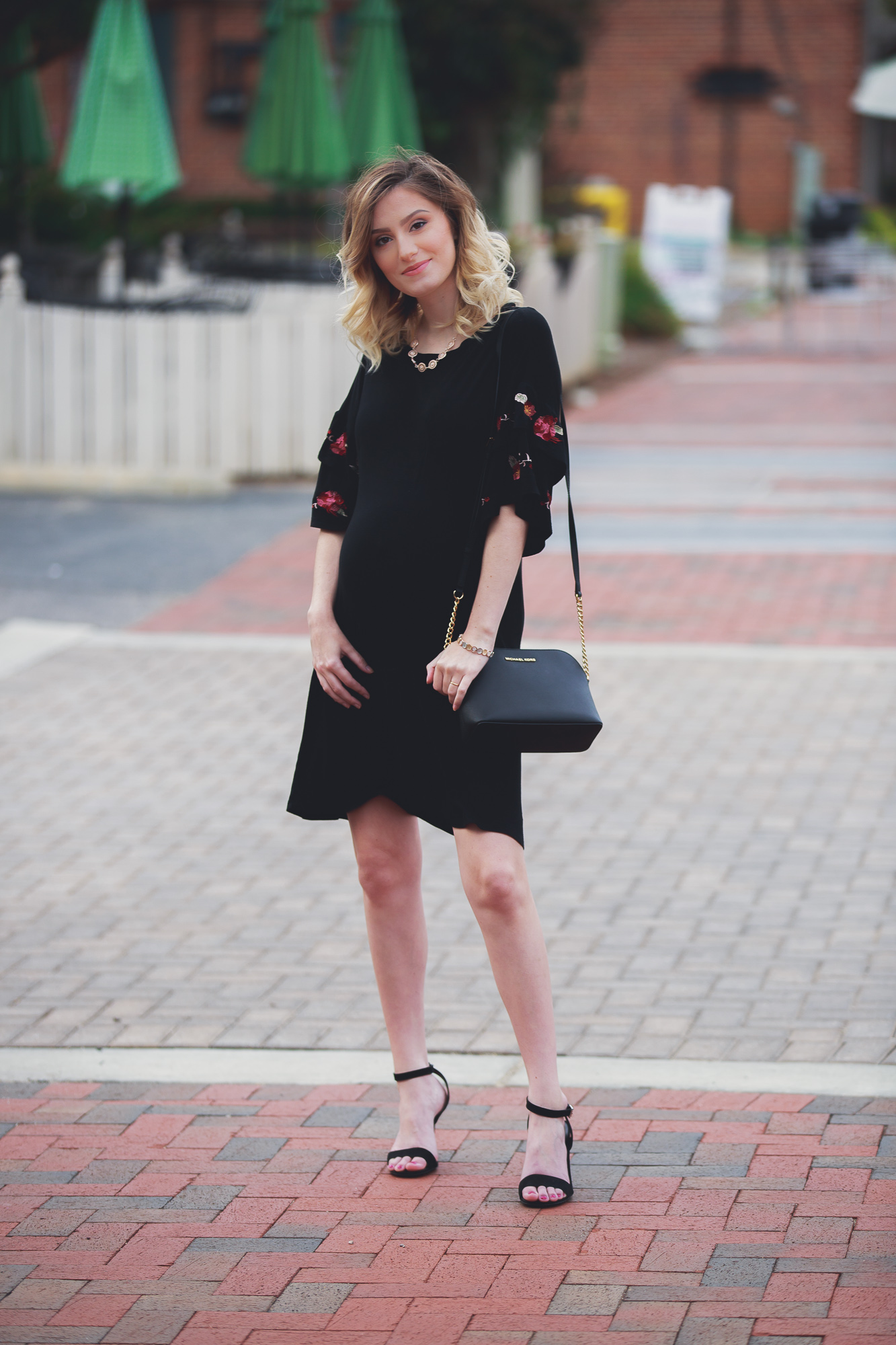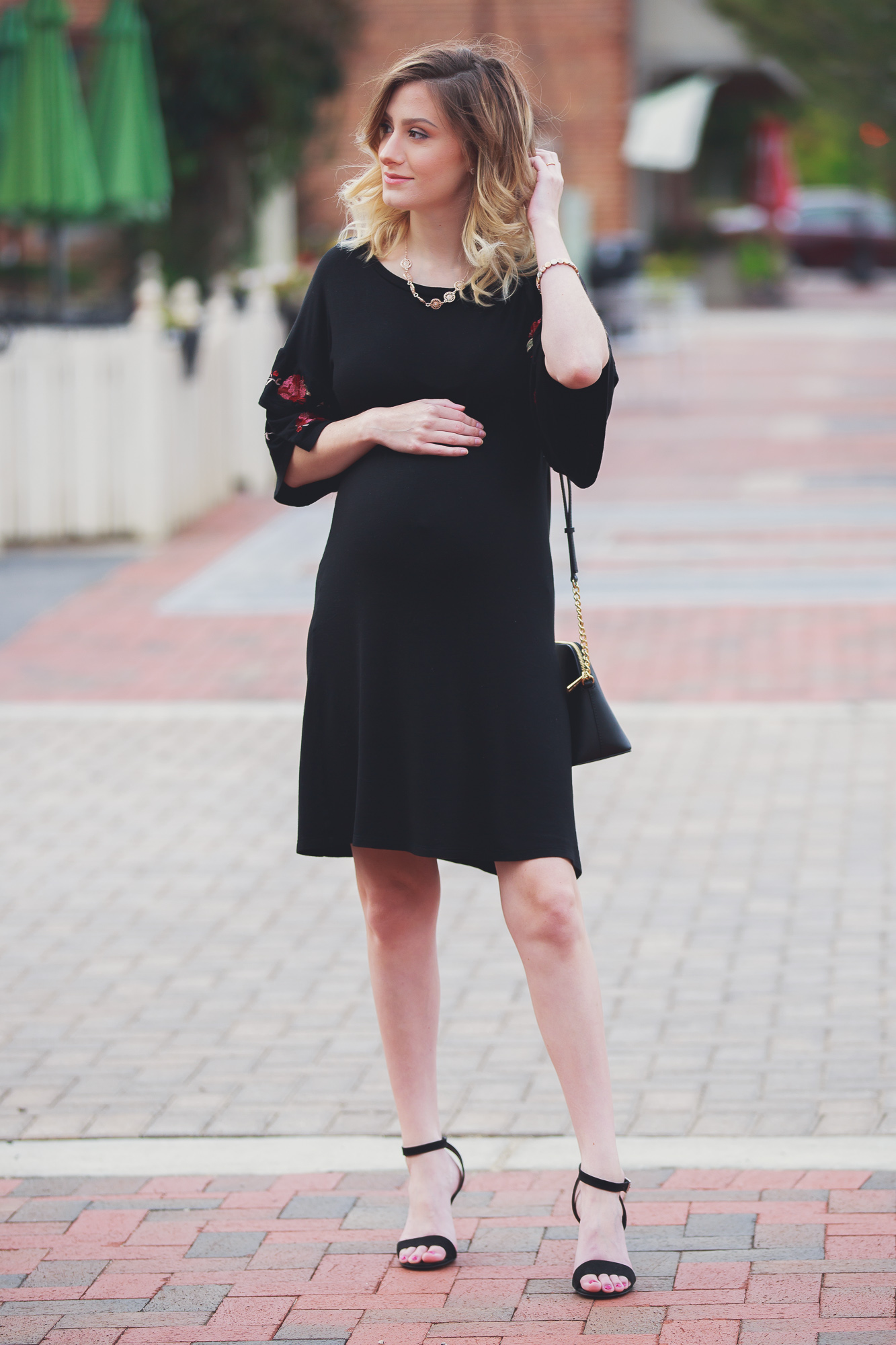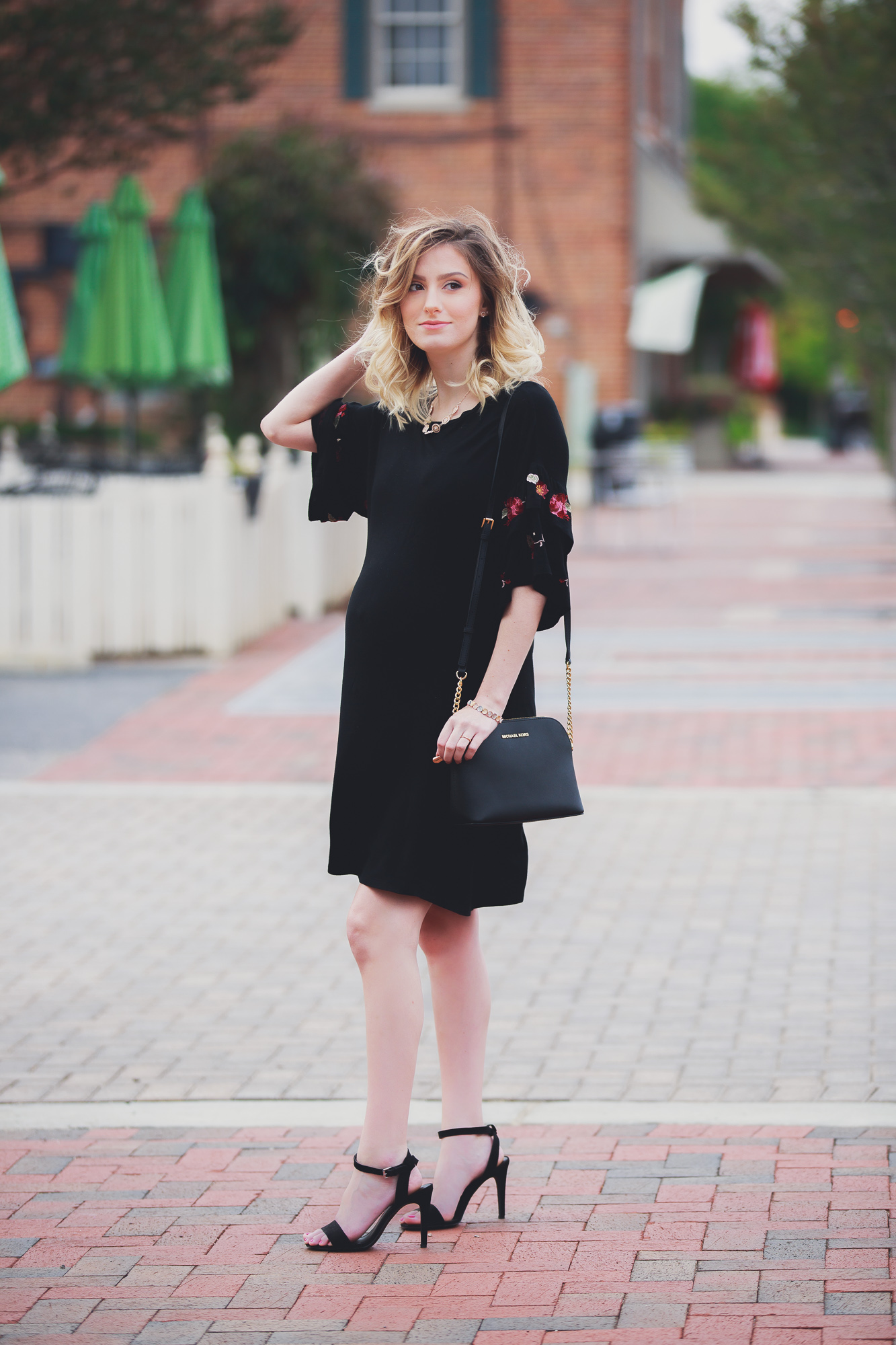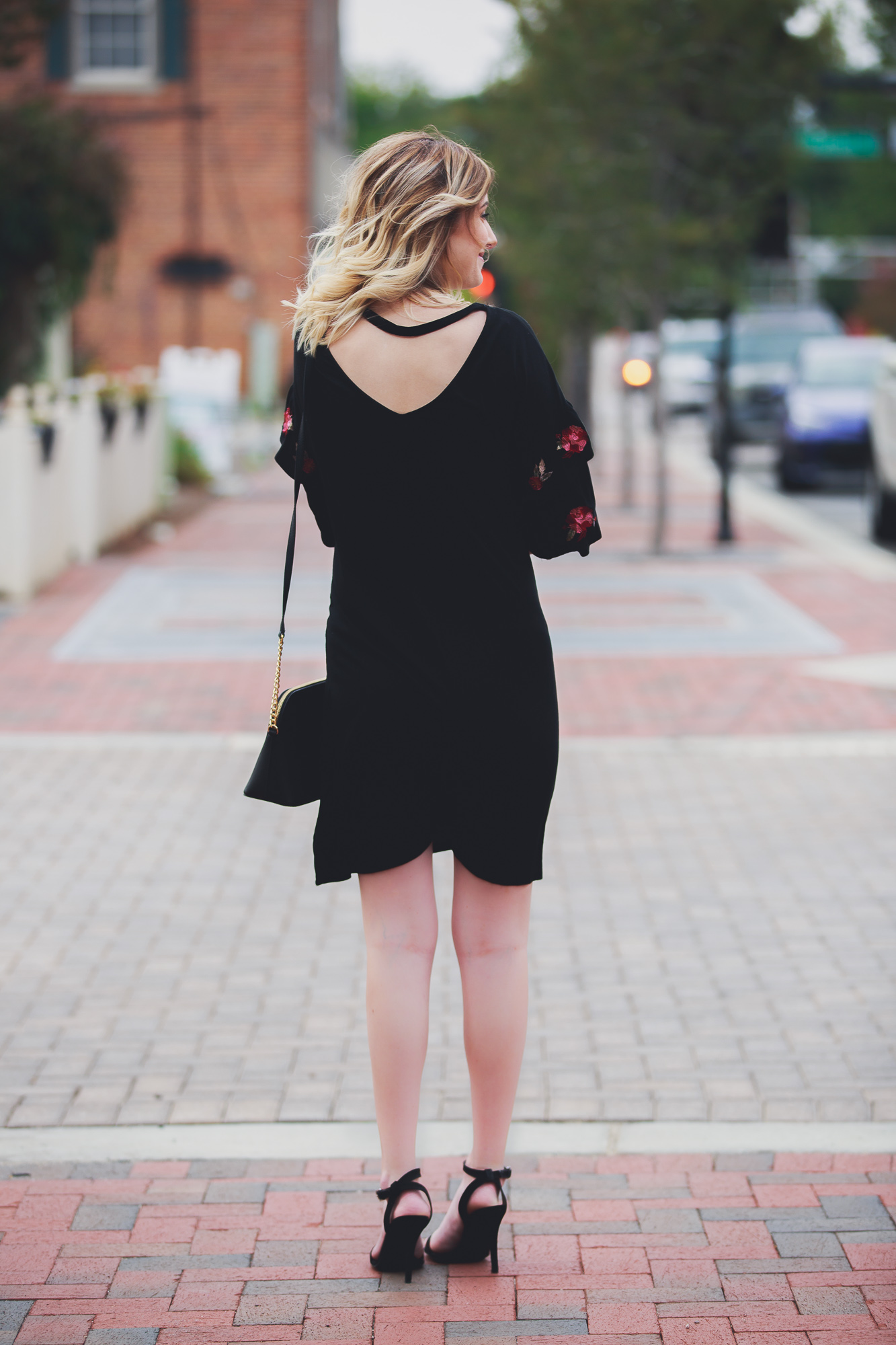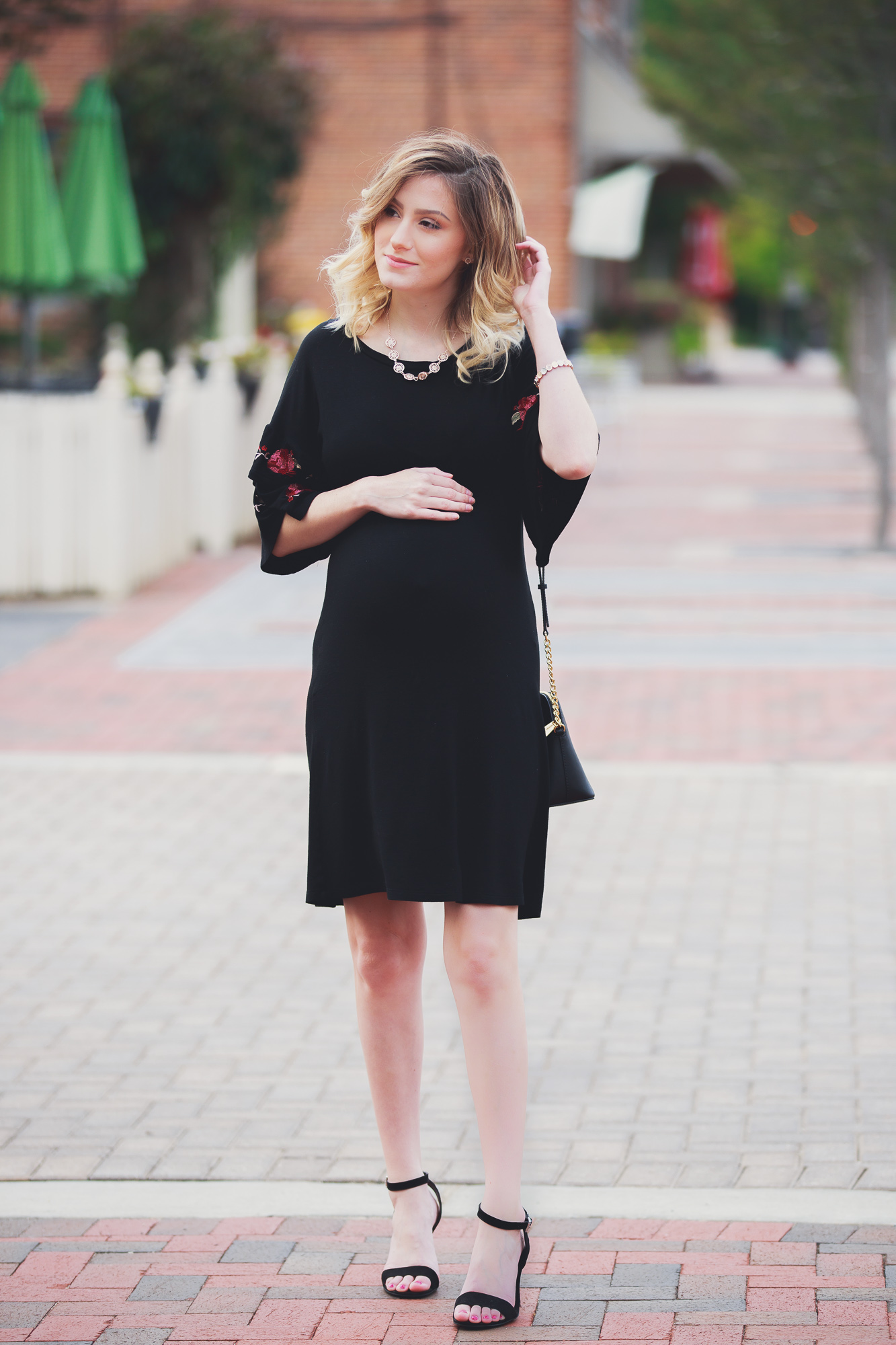 I have been living in dresses from Francesca's lately!  The material is always such great quality and super comfortable and their sizes run a bit big, (I can still wear my regular size and its long enough even with my big bump)!  I'm loving the ruffle sleeved trend lately, I just can't get enough of it! The embroidery combined with the layered ruffles on these sleeves are just so beautiful.  Even though it's just a very simple black dress with a simple shape, little details like the cutout back, ruffle sleeves, and embroidery really make it pop without being too over the top.
I think some people are afraid of a ruffles and that it will make them look too much like they're wearing a Disney princess costume,  but you can ease into the trend by wearing a dress or top with loose casual ruffles like this!
I kept this outfit simple with my favorite black Michael Kors purse and some black heels that I ordered from ASOS last winter.
I'm super excited to say that I am now 36 weeks and will be full term in one week!  hoping this little lady makes her appearance soon after I'm full term.  I am so looking forward to losing this weight!  I just want to wear my favorite skinny jeans again and be able to lift myself out of the bath tub easily (it's a struggle at the moment).  Does anyone have any good postpartum weight loss tips?  I plan on breastfeeding for at least 9 months like I did with my son which should help, and I want to try Shanon Bird's Drink Yourself Skinny Shakes which she says didn't reduce her milk supply at all.  I just don't know if I can handle the prune juice haha