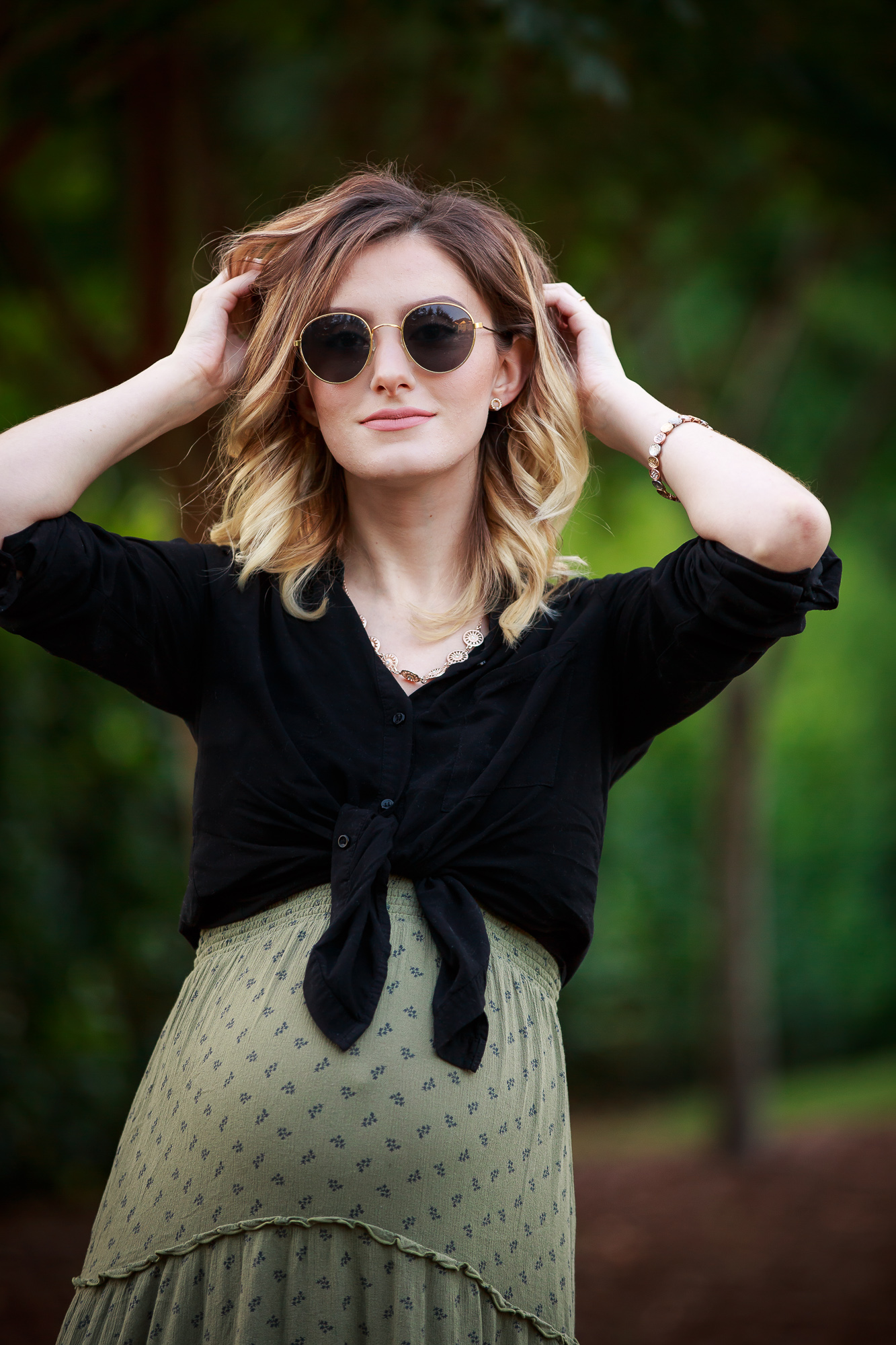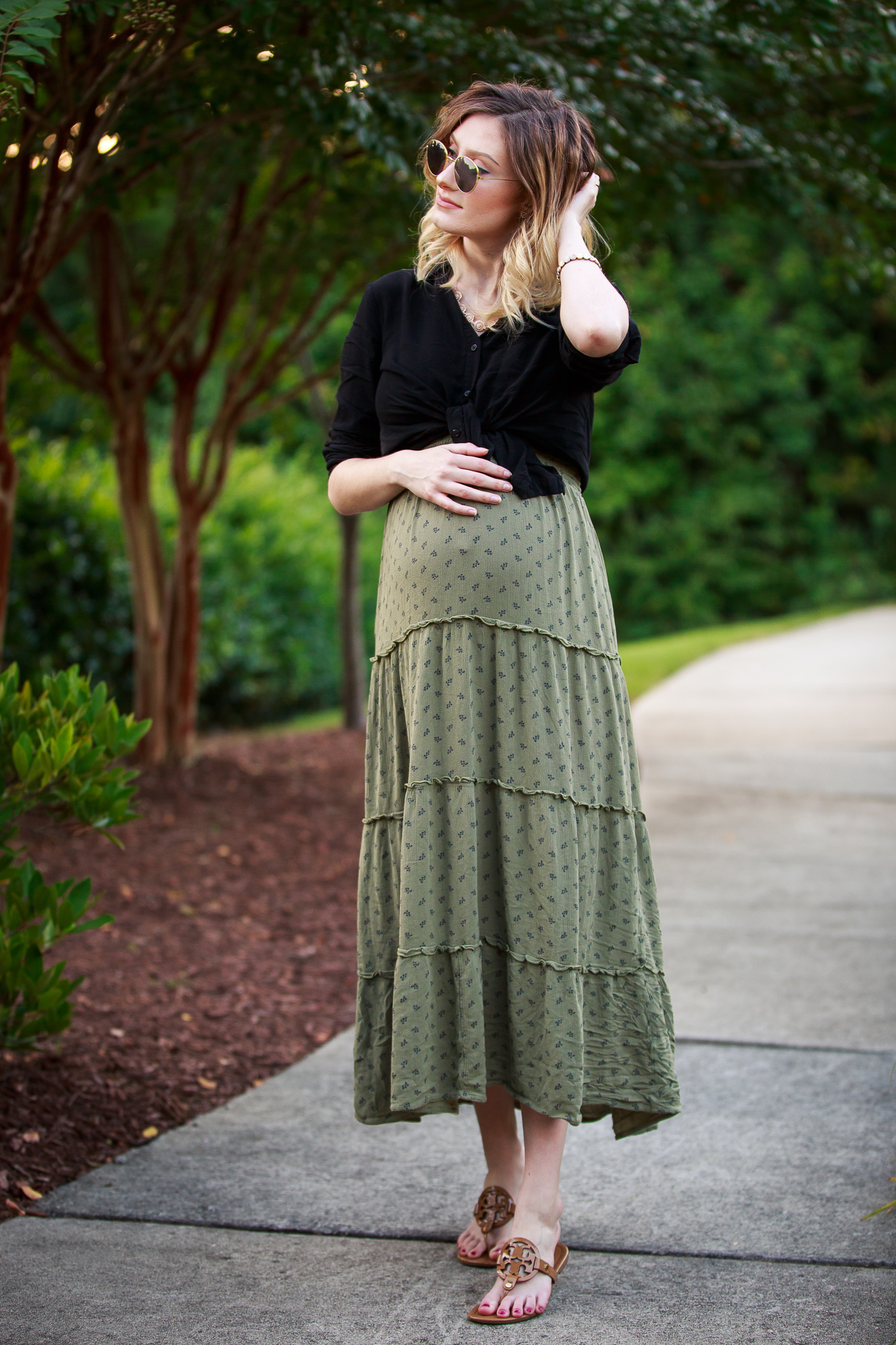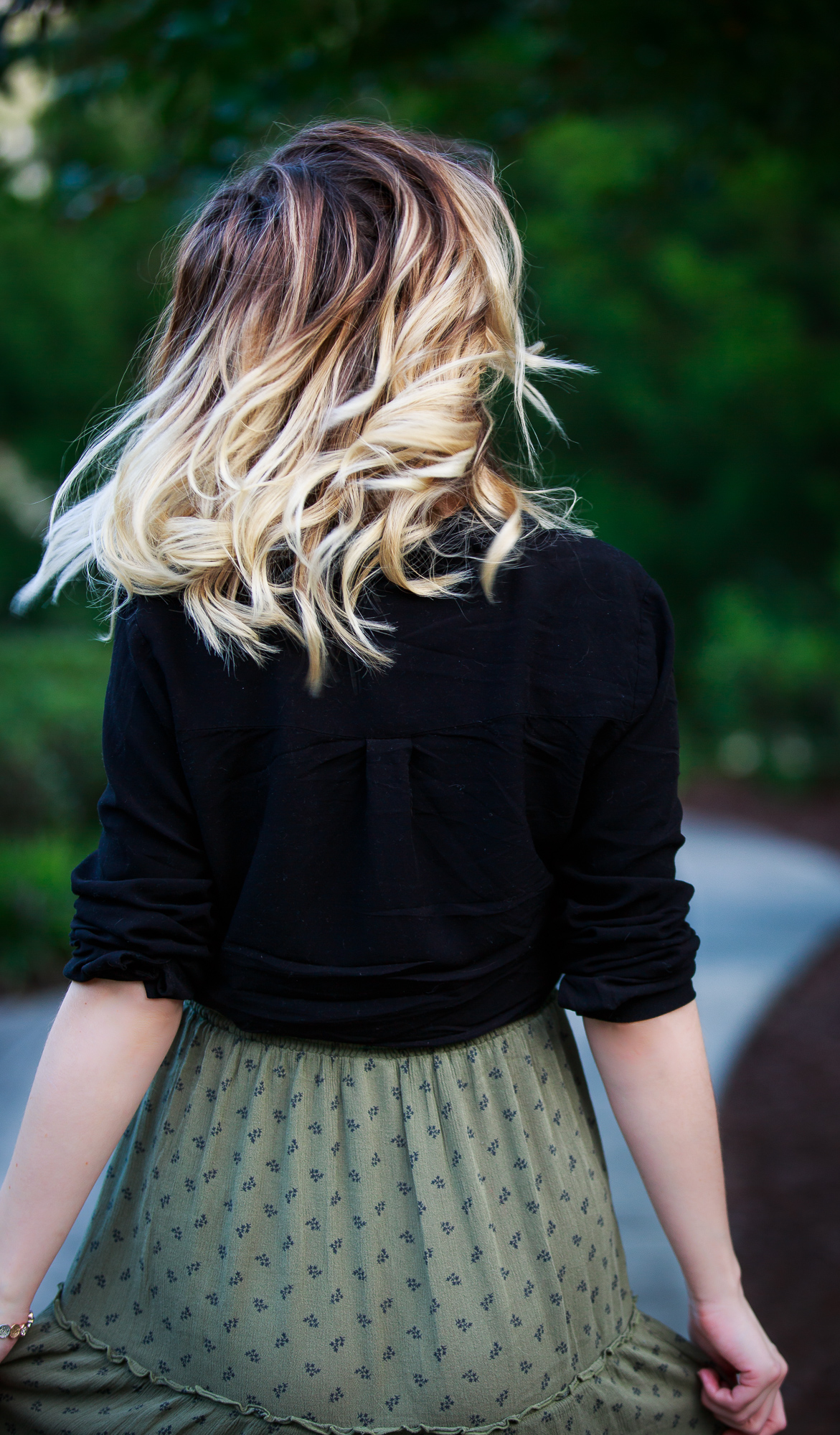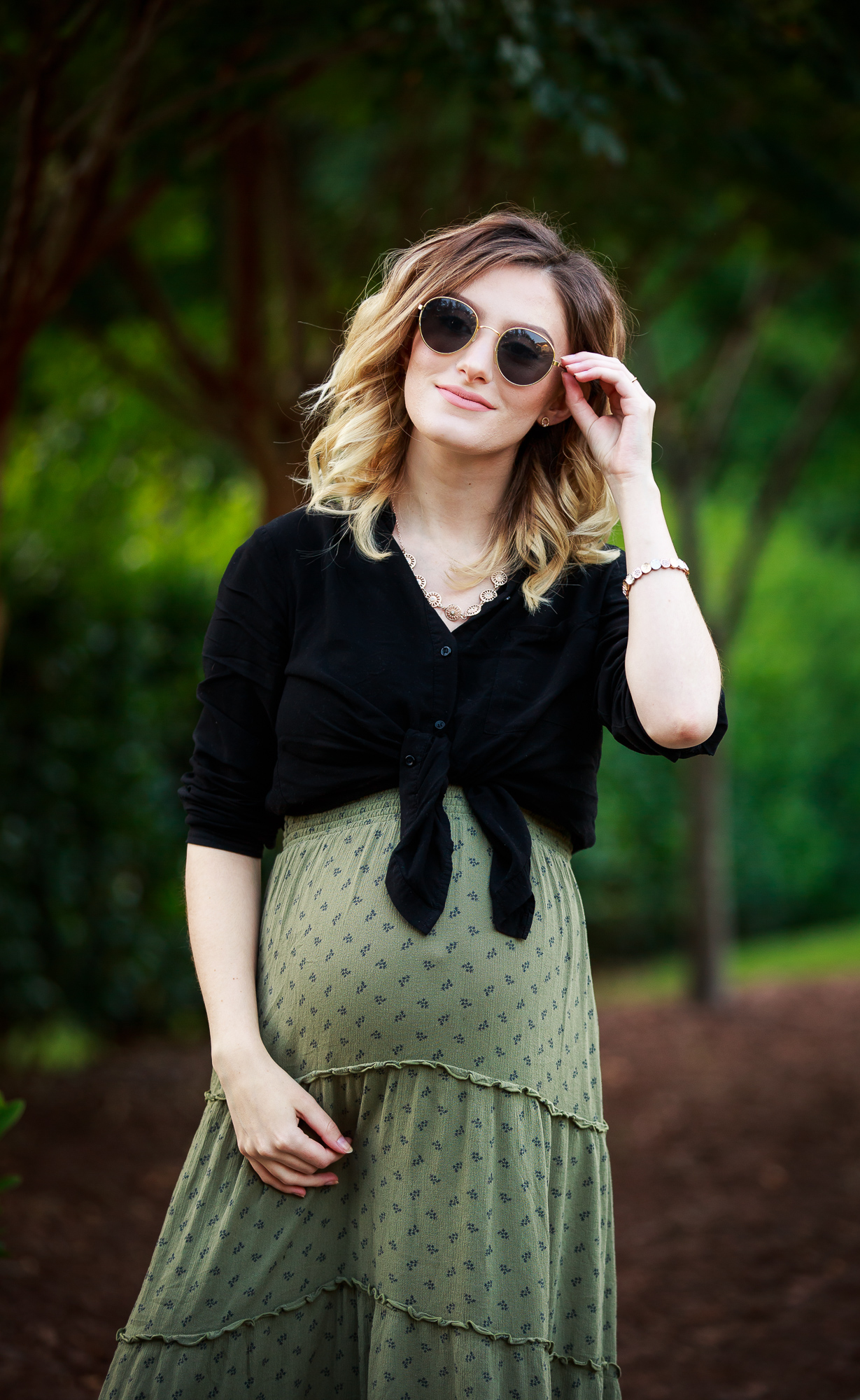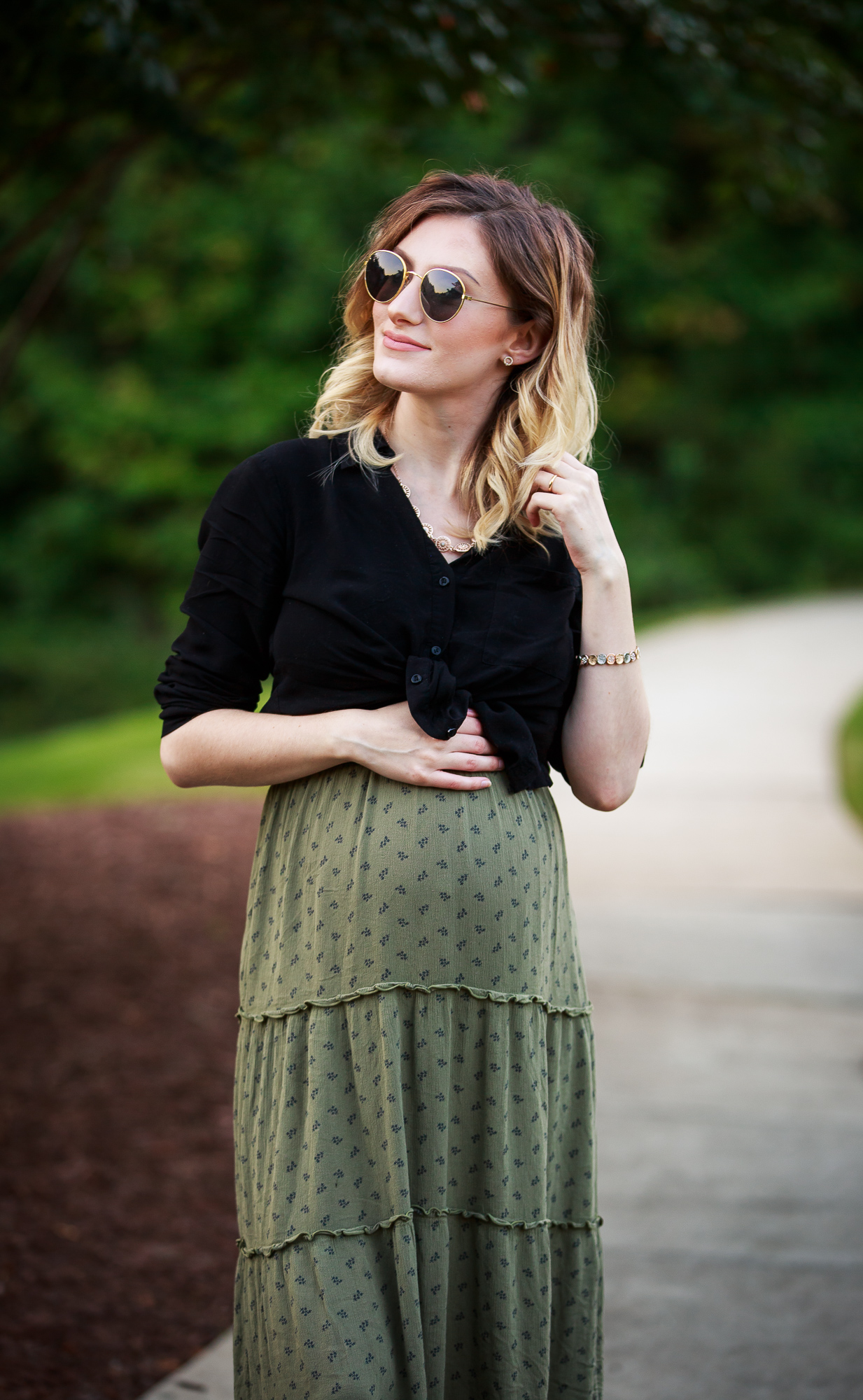 I have officially gotten to the uncomfortable part of pregnancy, (the whole thing isn't exactly comfortable, but when you get to a certain size you really feel it)!  Many of my clothes are way too tight and are not comfortable at all, so getting dressed is not exactly fun right now and everything I wear has to be oversized or I just feel uncomfortable and awful.  I bought this skirt on sale at Target earlier in my pregnancy.  I normally wear an xsmall- small but had to get a medium because that is all they had and boy am I glad I did!  When my belly was smaller I wore this skirt below my bump but with the current size of it I decided to pull it up and make it high-waisted!  When I'm not pregnant I love everything-high waisted and that is pretty much the only style of pants and skirts that I would wear.  There really aren't any high-waisted bottoms for pregnant women and even if there were, I don't think they would be very flattering.  But a loose fitted skirt like this is a prefect high-waist compromise.  It gives more of an empire waist silhouette which is super cute during pregnancy!
I tied this simple black button up shirt from into a crop top and eventuate the barely there remnants of my waist.  This is a great way to wear your pre-pregnancy shirts during pregnancy when they start to become too short on your belly!  Just wear something under the shirt like a tank or pull a skirt up like I did!
I've gotten some questions about my sunglasses and I hate to say that I literally have no idea where they are from.  They were my grandpa's and they were something that I kept after he passed away.  I'm pretty sure they are really old and there is no label or anything one them that I can see, but I have to say he had some good taste in sunglasses because aren't these things cool!
Share any pregnancy tips that you have in the comments and help a mamma out!  I still have 3-5 weeks to go!