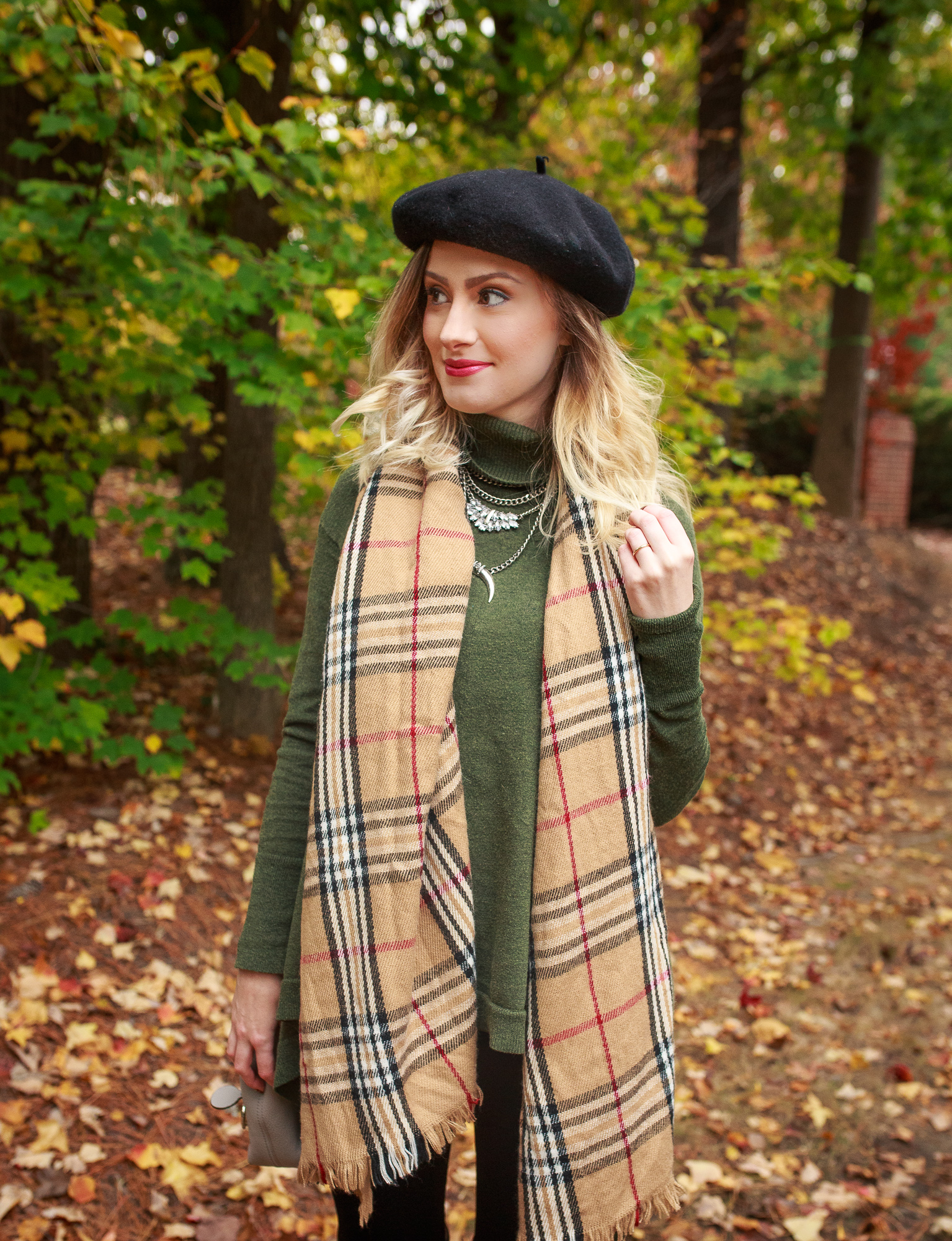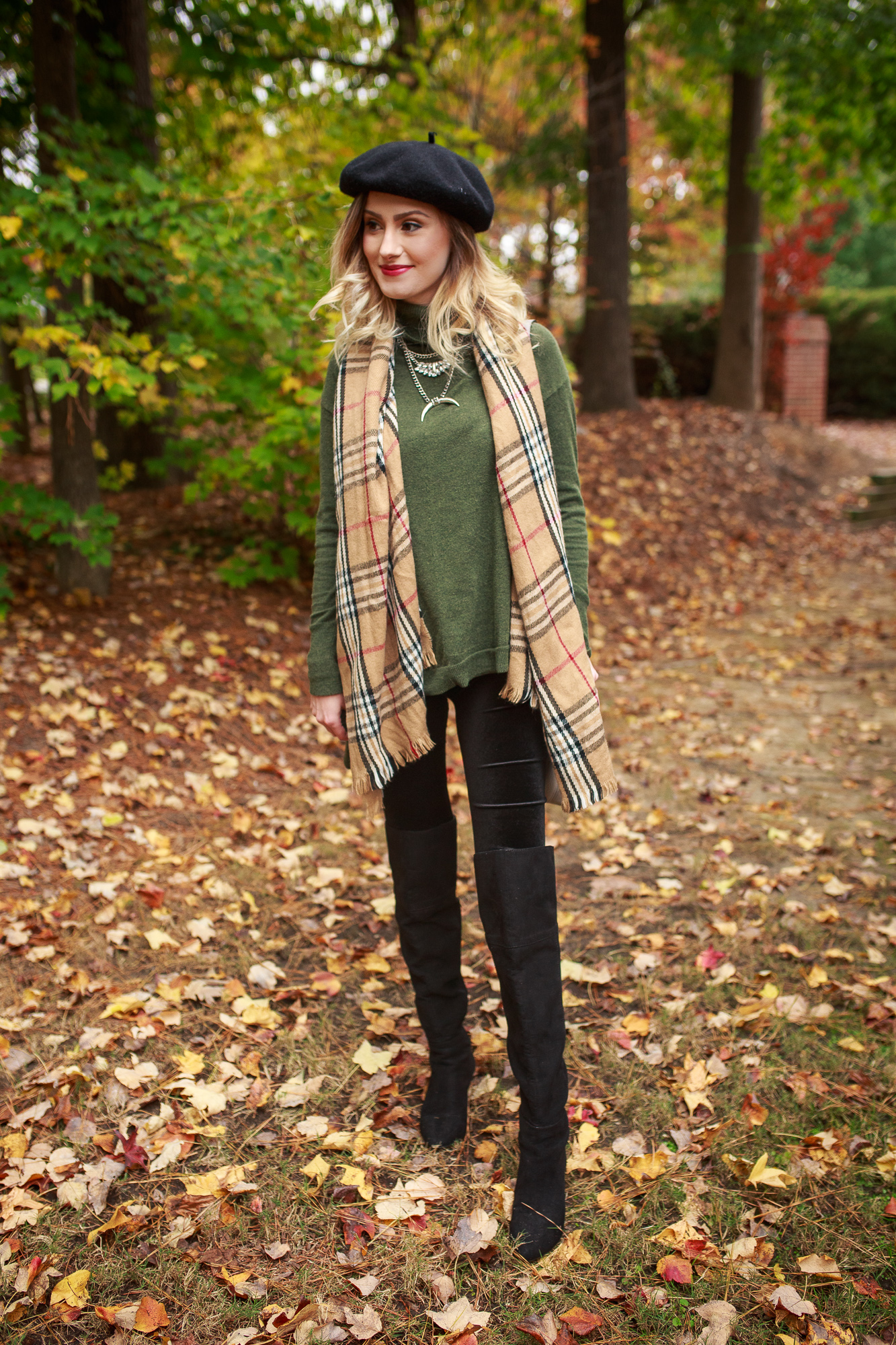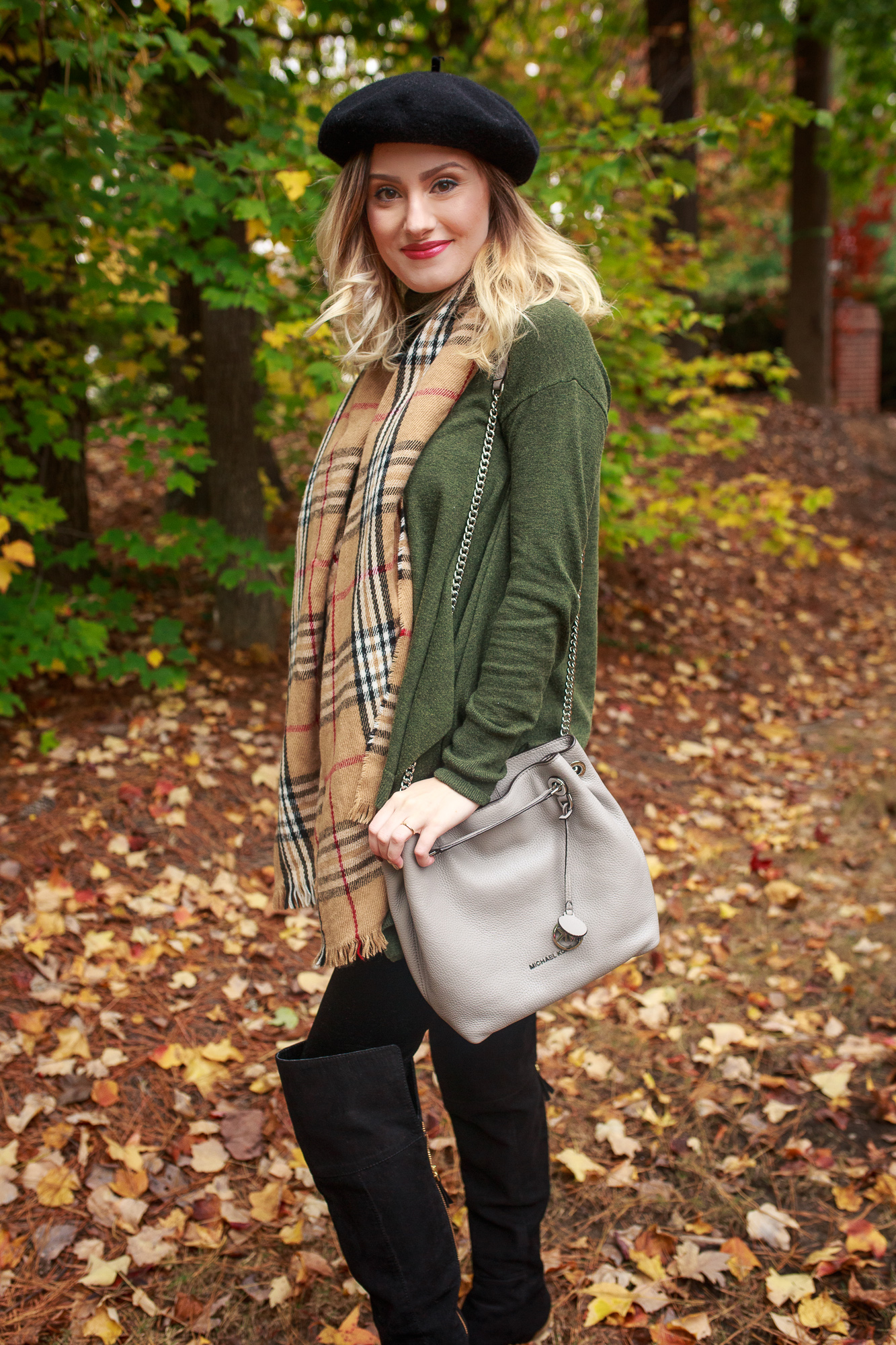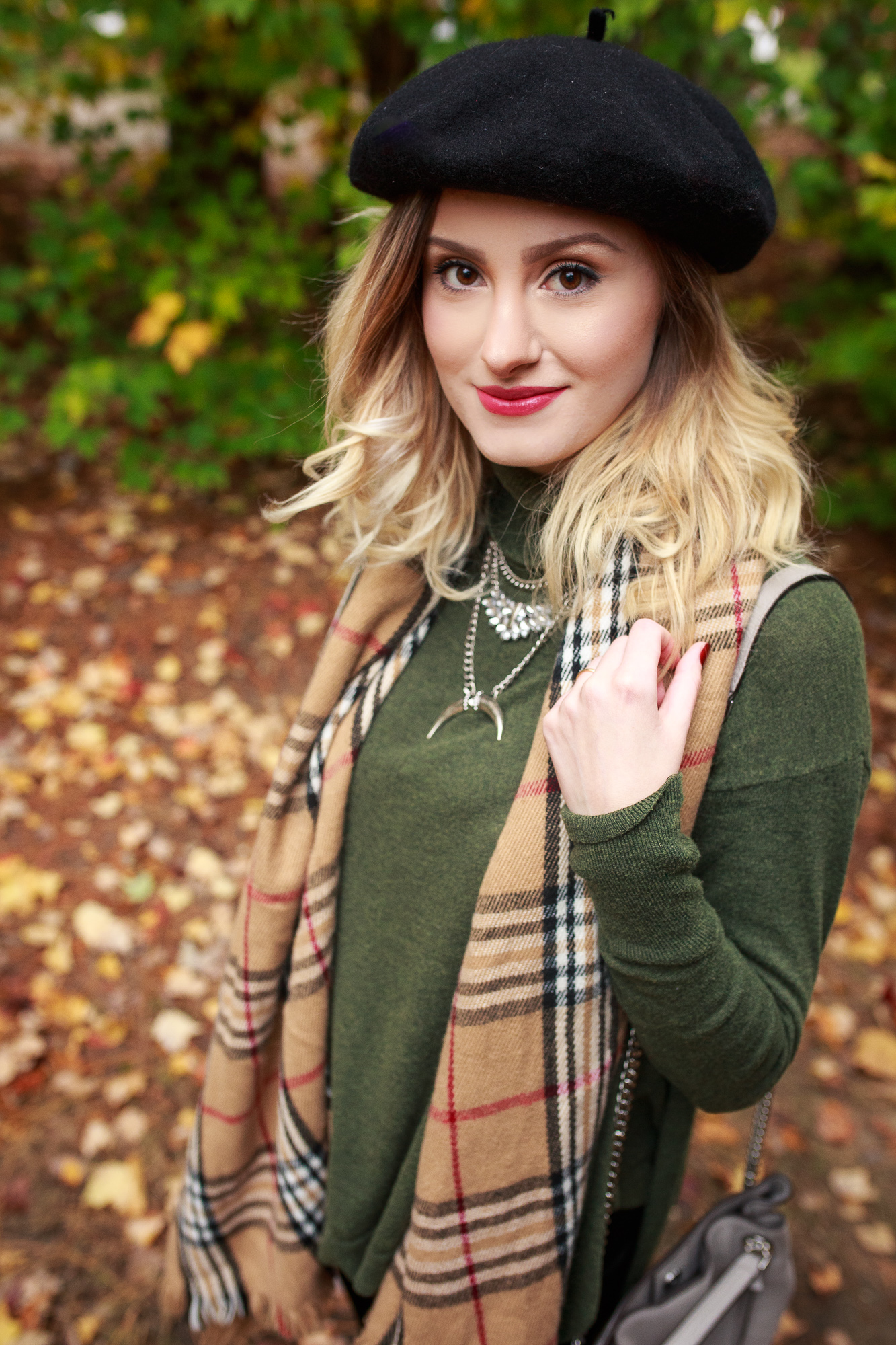 This is probably one of my favorite outfits of the season.  It is perfect for fall and winter.  Not only is it warm and comfy with these velvet leggings, but it is effortlessly and classically stylish with these OTK boots, black beret, and this knock off Burberry scarf I got years ago at Marshall's.  I actually felt super cute in this outfit and went for a bold red-ish lipstick.
To glam it up a bit I threw on a statement necklace.
Let's get back to these OTK boots!  I found them at Ross years ago for about $40. The brand is   and I love them so much.  The are so flattering with how far they come up my leg and just the overall shape of them.  They make my legs look much longer and thinner than they are (I mean, I think that's why everyone loves OTK boots in the first place).  They are also really easy to walk in.  The heel is pretty low and it's a wedge heel so they offer more support.  I took these with me to New York last winter and I wore them so much!  We walked 6-7 miles everyday and my feet were perfectly fine and I could keep up with the busy New York crowds.  They also survived walking through ice and slush but they're definitely starting to show wear and tear which makes me so sad!  I have not seen another pair of OTK boots that I like as much or that looks as comfortable.  HELP!
I hope that everyone is having a good holiday season!  What is at the top of your wish list?  I'll be publishing my Christmas wishlist soon to drop some hints 😉