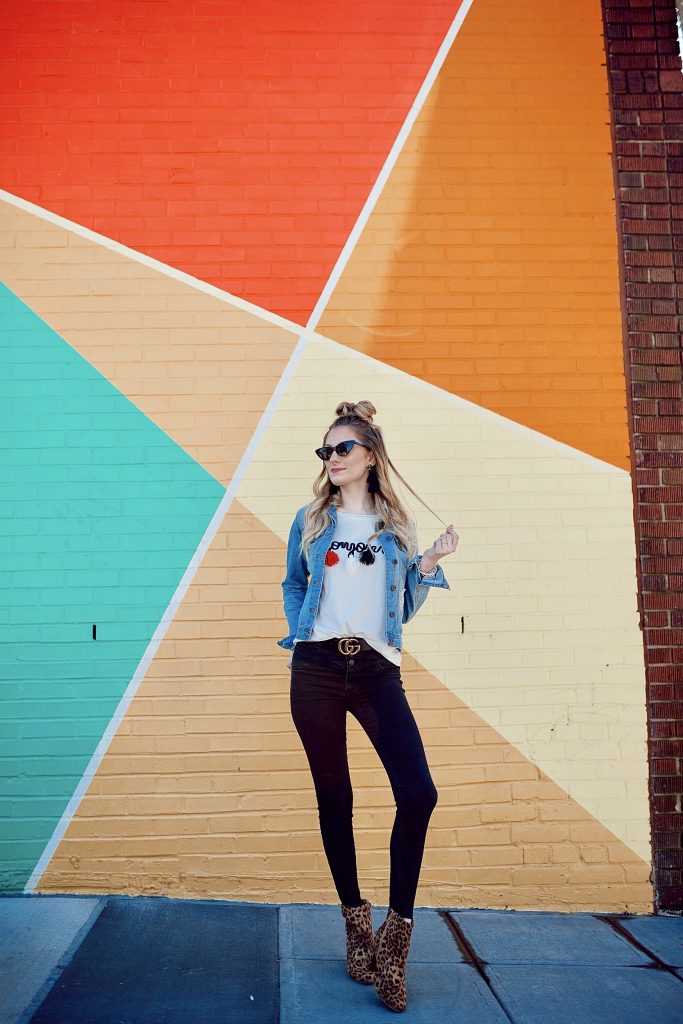 If you watched my Shein Haul + Review you may have seen these super cool sunnies, but I totally forgot to share this fun embroidered tassel t-shirt! I'm not a huge fan of t-shirts but this particular tee is so fun! I love that "Bonjour" is embroidered and the tassels are super trendy for spring and summer.
It is so cute and only will only cost you $9. I'm also a sucker for anything French, so that's what reeled me in.
Did you know that between high school and college, I've taken about 3 years worth of French classes? I still can't speak French but I do love the language and culture. Maybe someday I'll catch on.
I wore some black skinny jeans and since the weather was so nice, I only needed a light denim jacket. You know I had to wear my Gucci belt alternative and tuck my t-shirt a bit to show it off.
To add some more fun to this casual outfit, I had to wear some leopard print booties. Joel said this outfit looked super cool for a concert. I don't go to many concerts but I guess I'll wear this to the next one!
I also totally thought I would hate these slim cat eye sunglasses. They are so fun and I actually really love them! They're also only $3 so you can't really go wrong.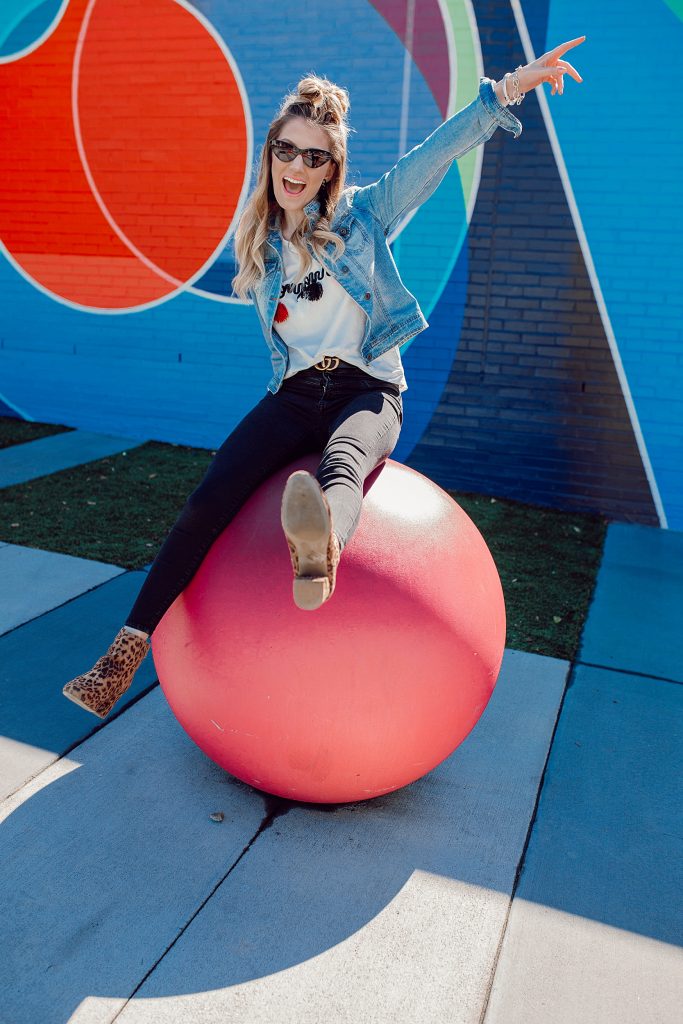 Can we also talk about how fun this colorful wall is?! This is the Color Pop Corner at The Marbles Kids Museum on Hargett Street in Downtown Raleigh. You can always find people flexing for the gram here!
Lisa Gaither's murals can be found in various places in Raleigh! One of my favorites is Sprinkles (The Bobcat) at C.Grace. I took photos in front of Sprinkles for my collaboration with Eva NYC!