Not once have I ever been excited about spring and summer fashion but this year I'm embracing all of the warm weather fashion trends! Ya girl is going to get a spray tan, soak in spring and summer and try to overcome my irrationally crippling fear of bees.
This bold mixed print midi skirt is the perfect piece to wear heading into spring with my goals to be more fearless! Have I mentioned that it's only $20?!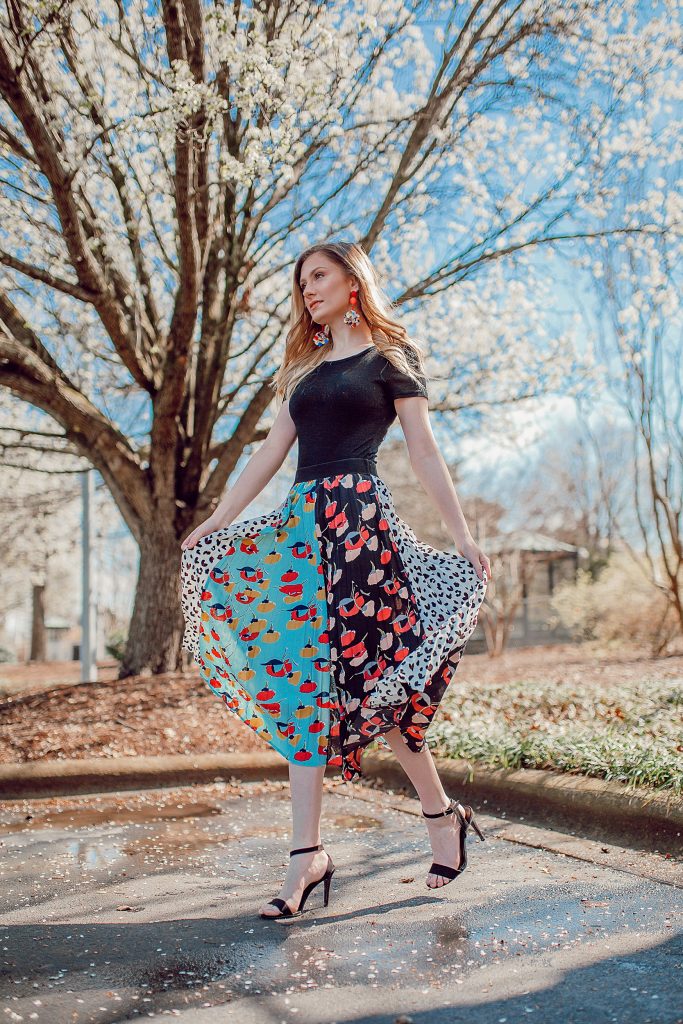 First let's talk about the epic pattern mixing! I used to be afraid of bold prints, but now I'm such a sucker for them. Animal print has been huge this winter and I'm so happy the trend is carrying over into spring! Floral is a classic trend during every spring fashion show.
To me, floral is timeless and elegant. You can't go wrong with a pretty floral print during spring! Animal print is much more edgy and not what I would typically associate with spring, so I love the juxtaposition of the mixed prints in this skirt.
Since this Shein skirt is such a statement piece I kept the top simple. I bought this black short sleeved bodysuit at Forever21 years ago. A simple bodysuit is essential! You can wear it with so much by dressing it up or down, or layering.
I also kept my shoes simple so that all of the attention was given to the stunning skirt! A pair of classic black sandal heels are also a wardrobe essential. By having neutral, versatile basics in your closet, you can create so many different looks and supplement with bold pieces like this skirt!
To finish off this trendy spring outfit, I had to wear some of my new statement earrings! These are perfect for spring, and legit look like they're from Baublebar. Hint: They're not! They're only $6!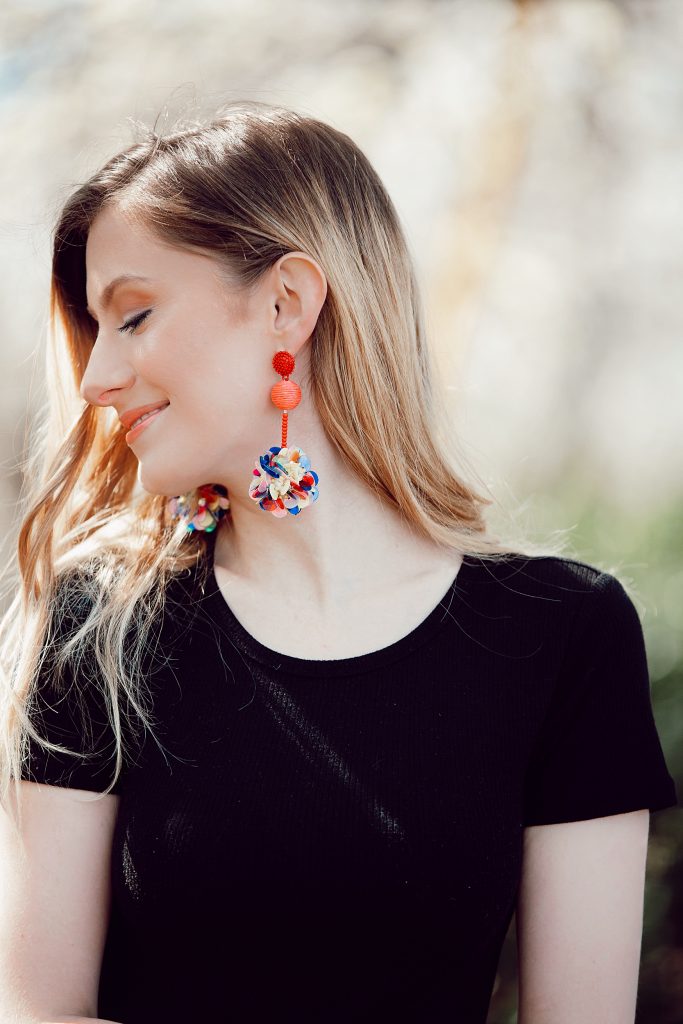 Outfit Details

Thank you so much for taking time out of your day to read my blog! I hope that I can help you with any fashion inspiration and reviews that you're searching for!
~Jessica