You know you're a fashion blogger when all you want to do for Mother's Day is take outfit pictures!
We went to West Virginia to celebrate Joel's birthday and Mother's Day with family and I had to wear this cute pink snake print outfit from H&M to explore Downtown Beckley.
This pink snakeskin jersey top is only $5.99 and the matching shorts are only $9.99. You know this girl loves a deal like that! I also love that they can be worn together as a cute two-piece set or mixed and matched with other pieces. This outfit wouldn't be complete without my Tory Burch Miller Sandals. I also wore my favorite Baublebar earring alternatives and David Yurman alternatives!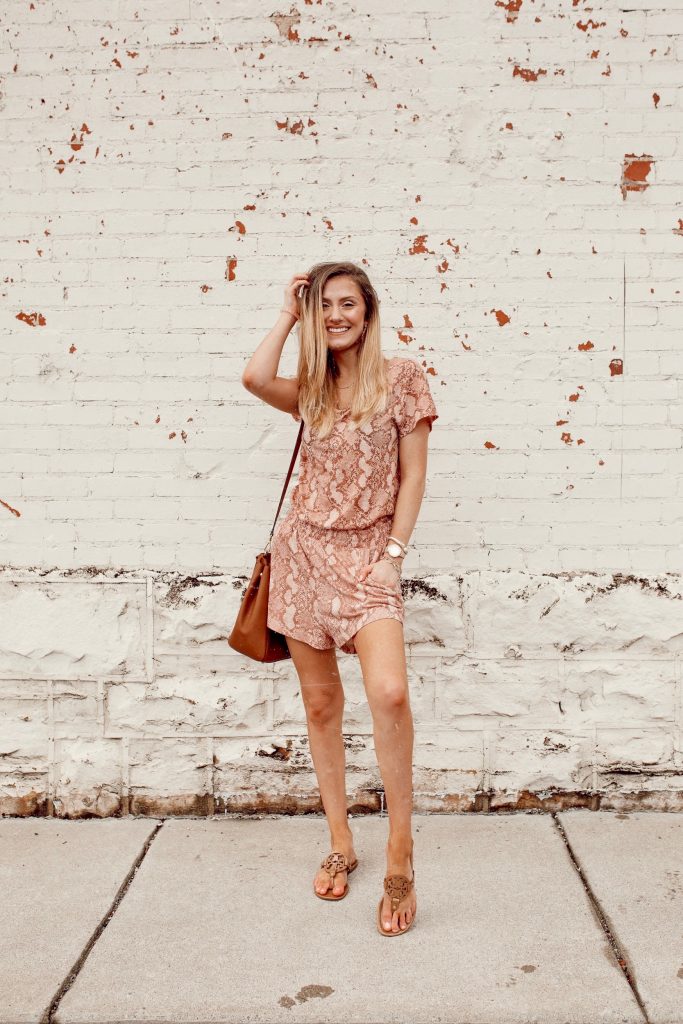 Snakeskin Print; How I wore it.
I accessorized with the perfect personalized necklace for all of us moms. The beautiful Sideways Letter Necklace from oNecklace is such a stunning way to display your loved one's initials. I love wearing my children's' initials because it makes me think of all of my favorite things about them.
Like how Brayden can't pronounce the "L" sound so when he talks to his uncle Caleb it sounds like "Cadub." I love how he embraces everyone he meets. Nobody is ever left out when Brayden is around!
Baby Shark plays in my head when I see Catalina's initial. I see her dancing and clapping, "Daddy, doo doo doo." This girl's sass and energy fill the room!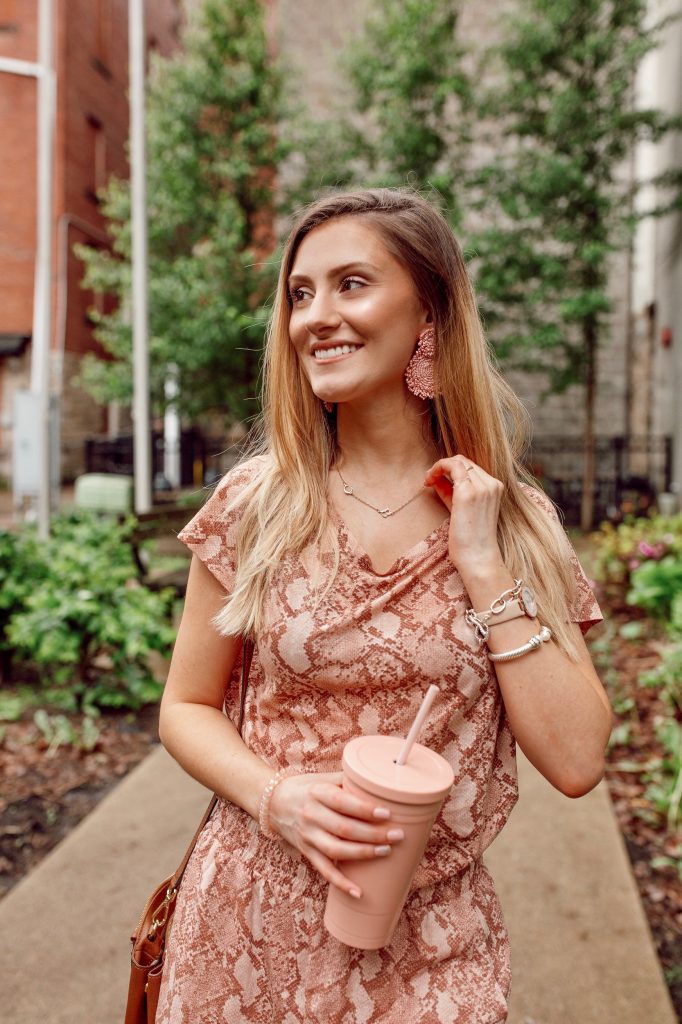 Brayden starts kindergarten soon and Catalina starts daycare. I won't be with them every moment of every day anymore. Of course, I'm looking forward to a break! I need a break after being at home with a baby for almost two years.
I will miss seeing them whenever I feel like but oNecklace's personalized jewelry makes my babies feel close. Wearing their initials around my neck makes them feel close. Their initials laying on my heart and their smiles in my mind. <3

This post is sponsored by oNecklace, but all opinions and thoughts are my own!