In today's post, I'm answering all of your questions about the clothing company, Shein. One of the first questions people often ask is, "Is Shein legit?" I asked this question as well. The prices are so cheap it almost sounds shady. Is it a scam? Is Shein clothing good quality?
What is Shein?
Shein is essentially a fast fashion website. (Think Forever21 but even cheaper)! They focus on women's wear, releasing new products DAILY to keep up with ever-changing trends.
The company originated in China and is headquartered in
Nanjing City, Jiangsu Province. Shein also has offices in three locations. Hong Kong, Guangzhou-Foshan, and L.A.
According to their LinkedIn profile, they got the acquisition of Romwe, (which I assumed in my first Shein Haul), and Make Me Chic.
Make Me Chic was shut down June 2019.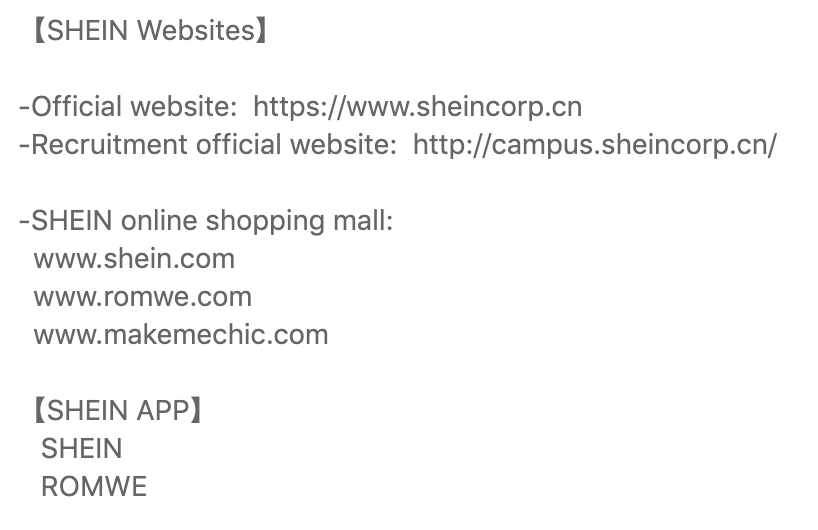 How did Shein start?
Shein was founded in 2008 by Chris Xu. The company was orginially called SheInside but they rebranded to Shein in 2015.
I scoured the internet and could not find any information about Shein's founder. Shein has been linked to one of the richest men in China, Yang Jianxin, who I'm assuming is an investor in the company.
Is Shein Good Quality?
Yes and no. Products can be hit or miss but overall, I personally have always satisfied with my purchases. I never shopped Shein before their rebrand but according to articles online, their quality used to be much worse and their shipping and service was poor. Now, (I'm assuming due to their rebranding a couple of years ago) their shipping is pretty fast and their customer service has improved.
I do believe they were being monitored by the FTC at one point which may have pushed them towards their rebrand and improvements.
Conclusion
Shein is a legit brand so you do not need to be afraid to purchase from their site. However, be sure to read reviews and pay close attention to the sizing charts. Sizing is very inconsistent and the quality can be hit or miss. I have liked most clothing and accessories I've ordered but there have been a couple of misses.
Pay attention to return policies as well. They do accept returns within 60 days of purchase but there is a $7.99 fee. Some items are not eligible for returns. I do believe they have insurance options at checkout to ensure free returns, (don't hold me to that though)!
Watch some of my Shein hauls and reviews on individual items!
Most Recent Shein Haul + Review

Shein Hits + Misses
Romwe Haul + Review