I started playing dress-up when I was a little girl and never stopped. Ever since I can remember, I've loved clothes. I love wearing cute clothes and even if it's not my style I love admiring different looks and trends on other people. As a little girl, I wanted to be an actress and launch a clothing line and store. I named my imaginary store "Sugar Plum Fairy" (that name has obviously been scrapped), and I drew all of the clothing I wanted to carry in my store and wear on red carpets.
Part of my dream has come true. Not the acting part, I'm way too awkward and shy as you know. 5 years ago I decided I would go for my dream of opening a clothing store. We didn't have the money though so it was still just a dream I felt very strongly that it was going to happen within the next few years. We had some financial issues a couple of years ago and made some big life changes, more about that in this post. We've gotten ourselves into such a good place by paying off debt and investing. We got to move into a beautiful neighborhood I have fallen in love with and been able to do things we did not think were possible a couple of years ago.
I'm so happy and beyond excited and blessed to let you all know that I opened my online women's boutique this week! I chose my store's name 3 years ago when I was pregnant with Catalina and can't believe it's actually real now. I feel like I just gave birth haha
I chose the name Copper Bloom because I wanted it to represent the lifestyle as well as the clothing I want to use to empower other women. I wanted to combine hard and softness of metal & flowers.
Copper is used as a conductor of heat and electricity and it is capable of being bent and shaped without being broken. So are women. We are powerful and resilient.
My dream is to help you blossom into the best version of you.  While clothing itself won't change the world, the women wearing it will!  I want Copper Bloom wants to help give you the confidence you need to realize just how amazing you are and all that you are capable of!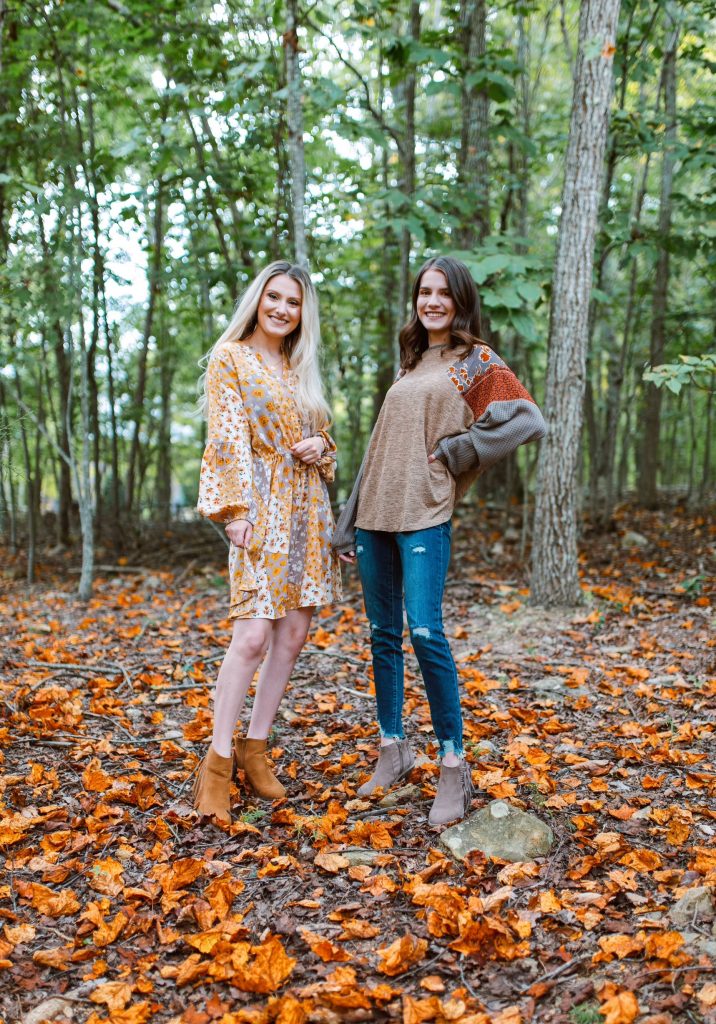 Jessica is wearing the Walking On Sun Shine Dress // Kennedy is wearing the Macchiato Knit Top & the No Stress Distressed Jeans.