Usually, when we think of floral prints in fashion, spring trends and outfits come to mind. However, floral is not just for the warmer seasons. Flowers are always in season so you can definitely wear floral print during fall and winter. In this post, I'm sharing 3 tips on how to wear floral during winter!
Tip 1- Wear Over The Knee Boots
OTK boots are great to wear with any skirt or dress during the winter because they give you more coverage to keep you warm. They're also a fall and winter staple that will automatically add some cold weather vibes to your floral print!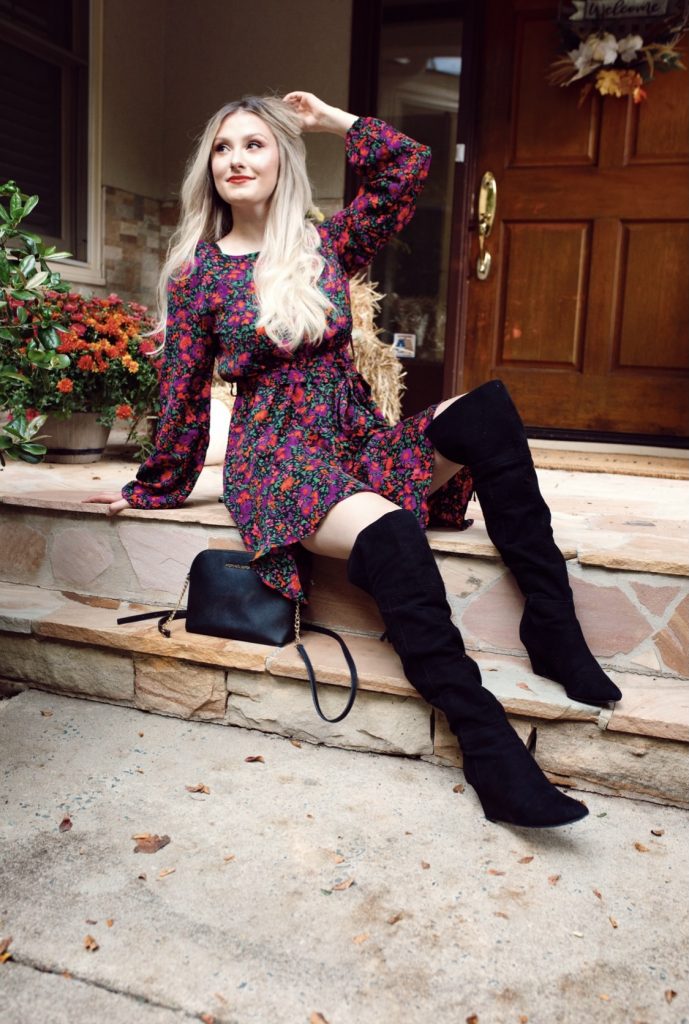 Tip 2- Dark Floral Print
Darker colors are typically worn during fall and winter while lighter colors are popular during warmer seasons. Dark or rich colored floral prints have a moody fall and winter vibe to them. You can still wear cute flowers while looking cold-weather appropriate!
Tip 3- Wear A Jacket
And the easiest tip is to throw a denim jacket on, or any jacket that looks cute with your floral print. The jacket will keep you warm but also make your floral printed outfit look like its intentionally styled for fall and winter!

Off The Shoulder Top / Copper Bloom
Check out more fall and winter fashion!