Ankle boots are a closet staple that can be worn so many different ways. Their versatility allows them to transcend season and various styles. My personal favorite way to style ankle boots is with jeans. What jeans go with ankle boots you might ask? TBH I think most jeans work with ankle boots but you have to pay attention to the cut. Here are my favorite ankle boots with three different pairs of jeans.
Skinny Jeans
The most important thing to keep in mind when wearing ankle boots with jeans is the cut of the pants. Obviously, you don't want your jeans bunching up in them because they're too wide/long so straight or boot cut would make for an awkward shape. I recommend sticking to skinny jeans that fit inside the boot or cropped like these. But don't worry! If skinny jeans aren't your thing, I have a couple of other ways to style ankle boots to show you!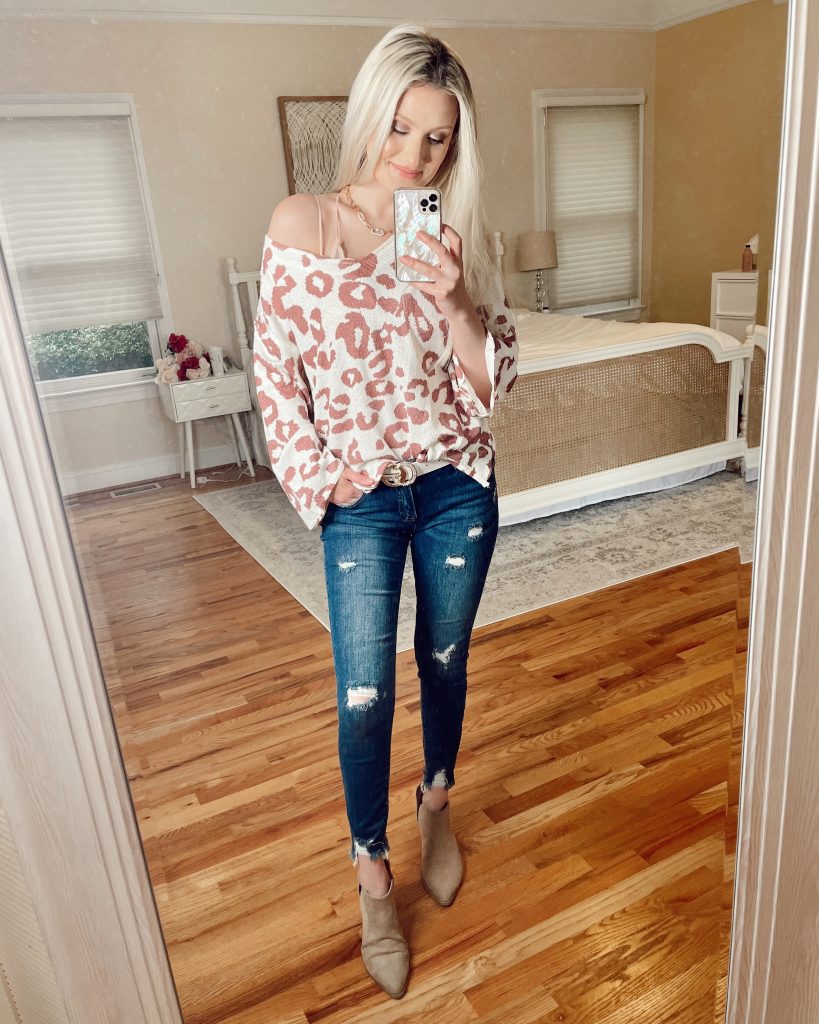 Outfit Details: Jeans // Boots // Sweater // Belt
Wide Flare/Bell Bottom Jeans
I've really been digging flared denim lately and found these cute jeans on Amazon! Like I mentioned above, it's all about the cut. Since these jeans are really wide, they fit around the ankle boots without bunching up.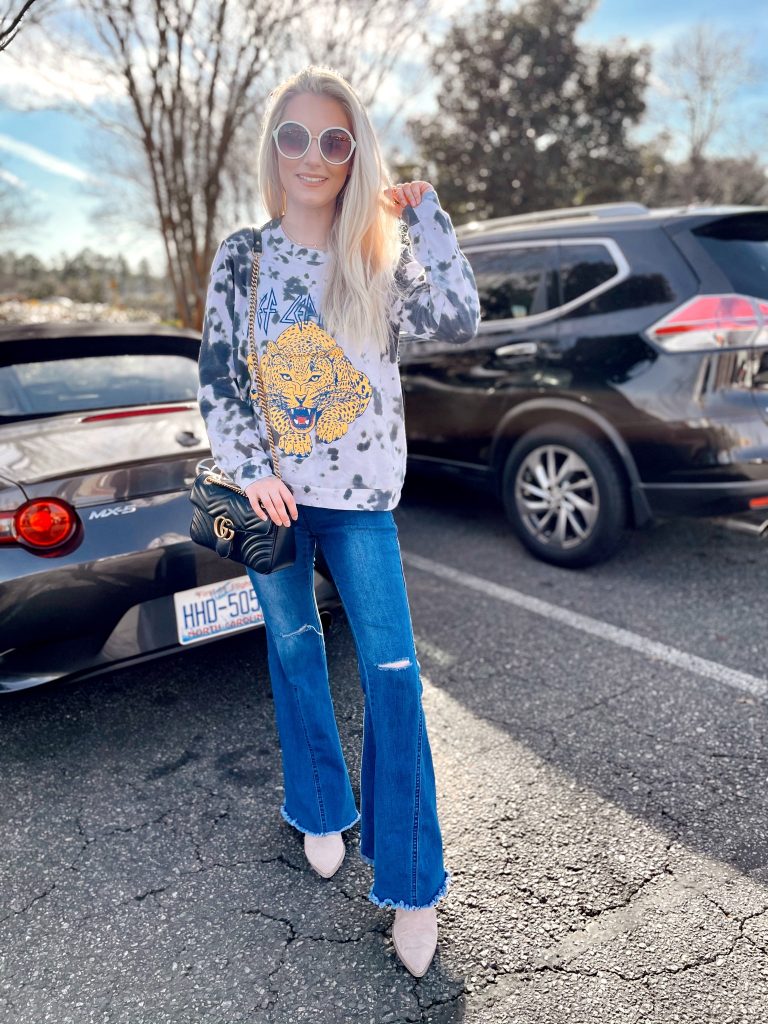 Outfit Details: Jeans // Ankle Boots // Sweatshirt // Purse
Cropped Jeans
I LOVE cropped pants! I think a little peek of the ankle showing is super cute and flattering. While these cropped pants only have a slight flare, since they're cropped they won't bunch up on the boots.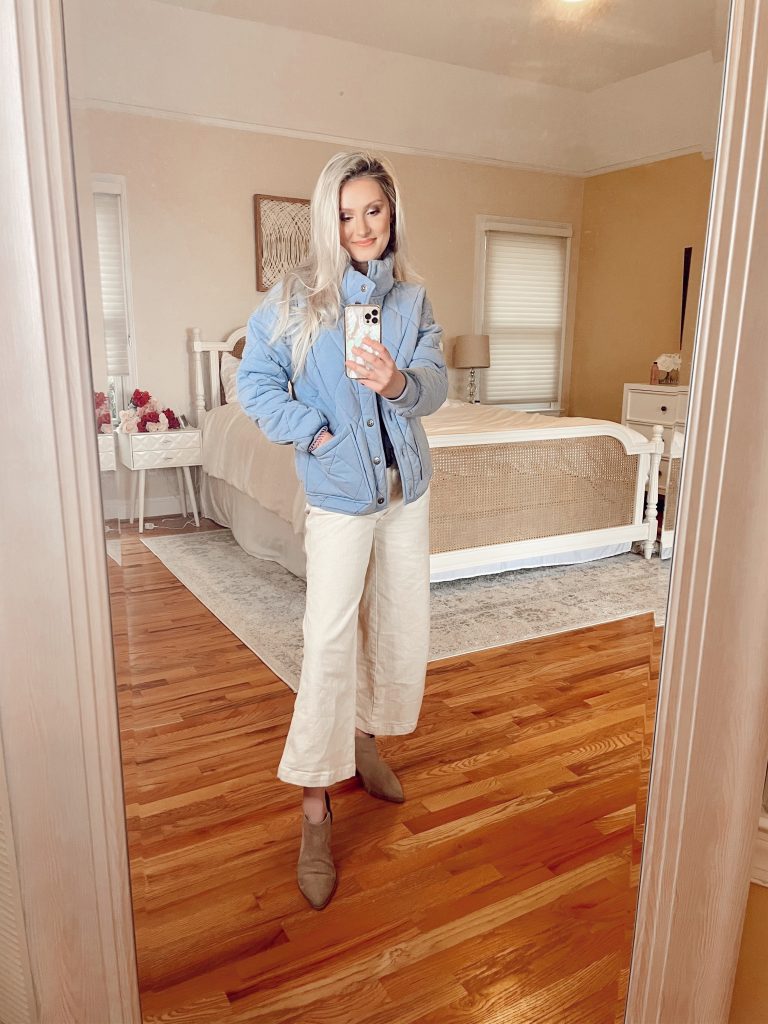 Outfit Details: Jeans (similar) // Boots // Quilted Jacket
I hope you found this post helpful! Feel free to ask me any questions. I love when people send me pictures and ask me to help with their outfits!