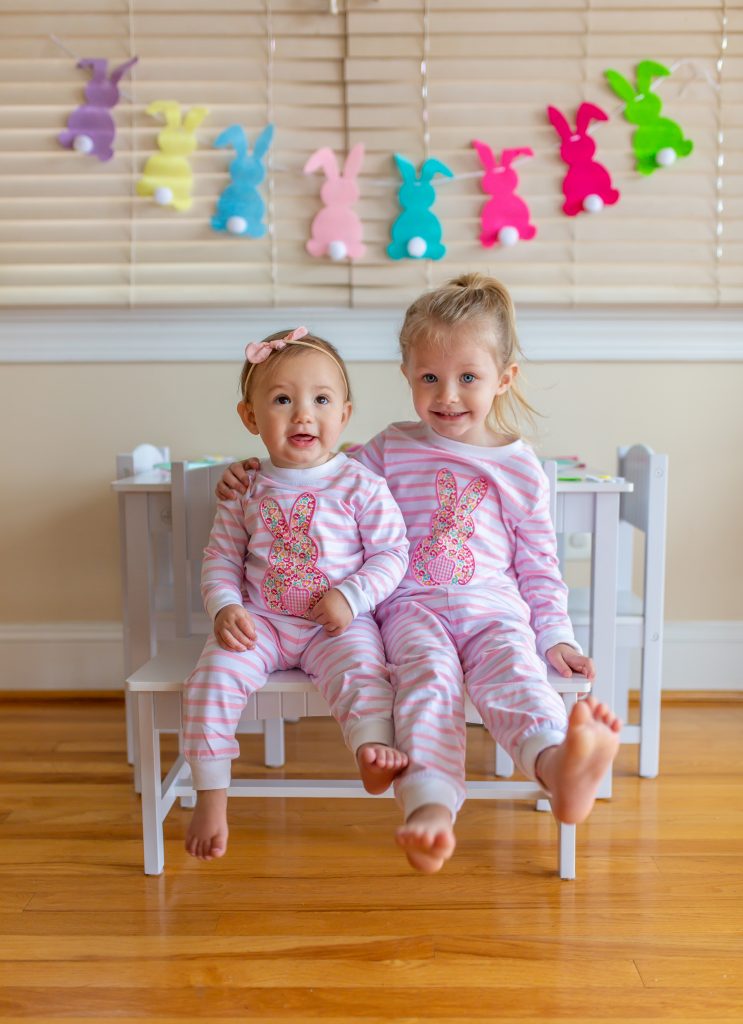 Kid's Easter Table Decorations
Easter has snuck up on me faster than I expected! I didn't have much time to plan a cute kid's Easter tablescape so I ran to the Dollar Tree and am pretty satisfied with this simple Easter table I set up for a whopping $6!
Kid's Easter Pajamas
The kids (minus Brady who didn't care to be in the pics this day) were so excited to put on their new Easter pajamas I ordered from Smocked Auctions. They are so cute and of such great quality.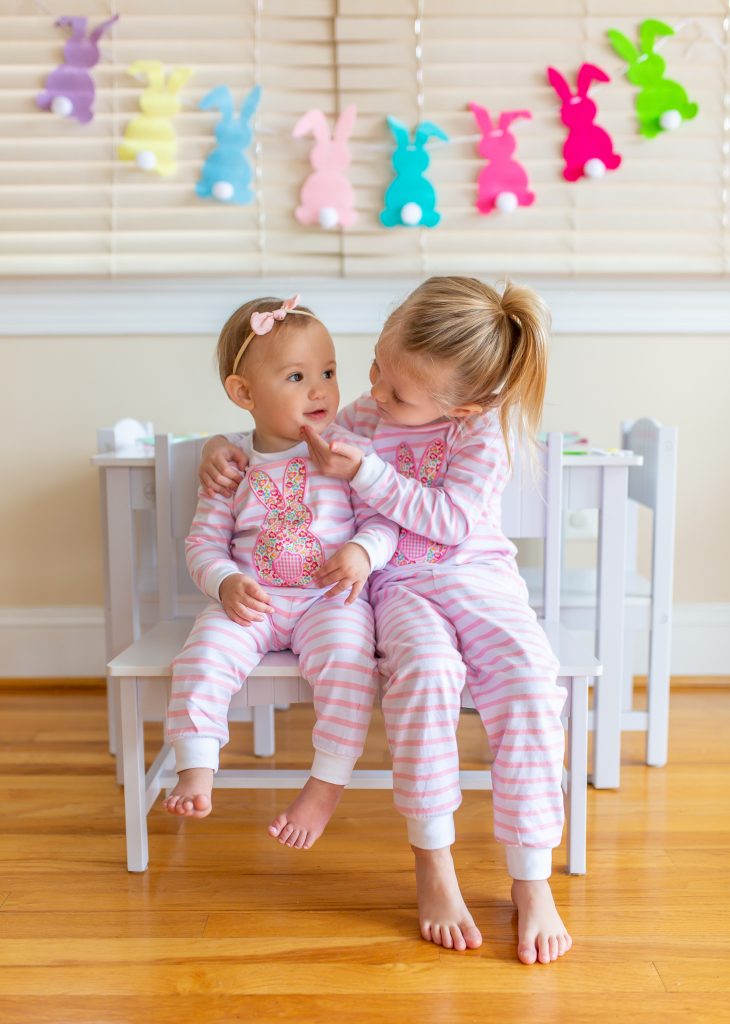 Kid's Easter Baskets
I put together the kids' Easter baskets this week too and found some of the cutest stuff to put in them!
For Brayden's Easter basket I got a colorful basket from the Walmart Easter section and filled it with little things he likes. I found mini lego sets, a Batman rubber duck, and a Minecraft egg cup which I think will be his favorite. I put some Easter candy, chalk paint roller, and pot painting kits in both of the older kids' baskets. I got Catalina a couple of Barbies the cutest stuffed bunny and an Elsa egg cup.
I found Rosa's little plush basket months ago at BuyBuy Baby and loved it! I think it is so cute and love that it says "My First Easter Basket" on it. I also got her a Story Of Easter board book. I can't wait to give them their baskets, we might do it early since we will be in Florida visiting family on Easter Sunday.