Fall is just around the corner and that means it's time to up your layering game! A good tank top can be the foundation of so many different stylish outfits. This new cami tank top from Copper Bloom's Basics Collection is the tank you need in your closet this season.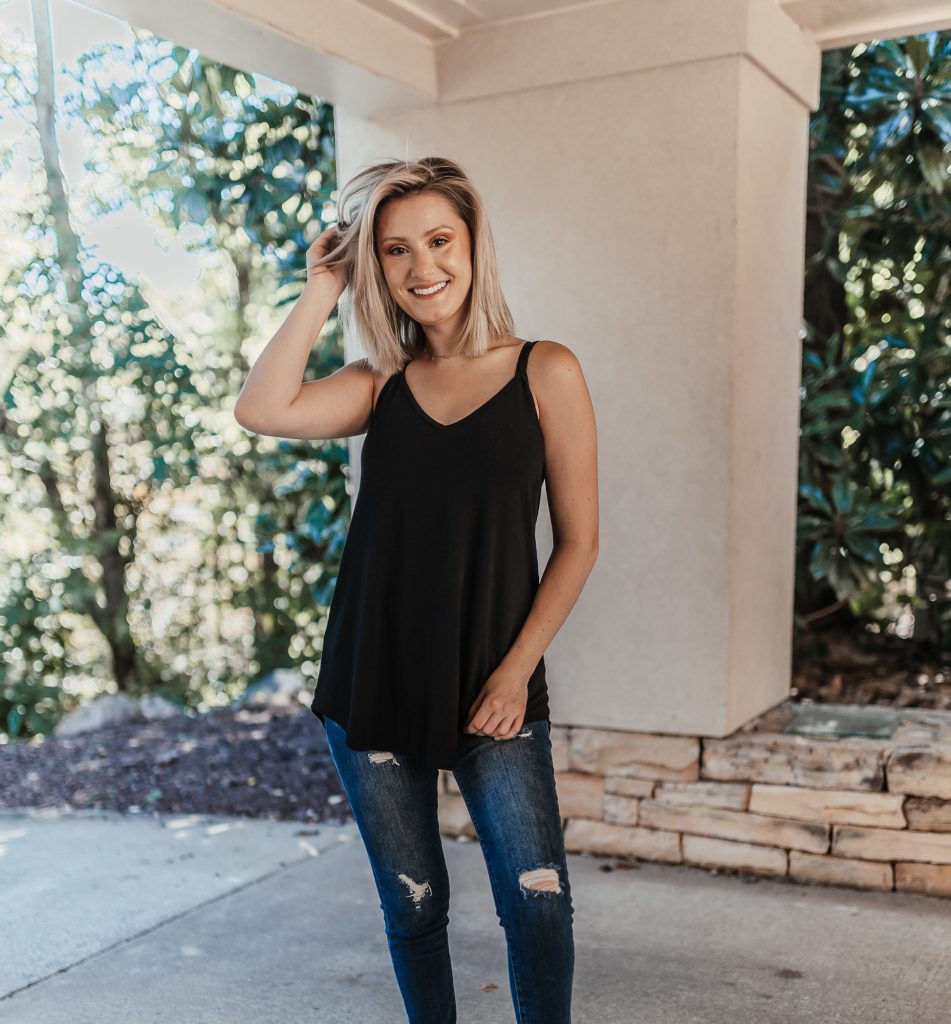 Outfit Details: Black Tank Top // Jeans // Booties // Mama Necklace
I was shocked at how comfortable and soft the fabric is and this tank has such a flattering silhouette. I love the scoop hem and the v neck, but if you don't like V necks this tank top is also reversible!
It is so versatile and can be worn with so many different outfits. North Carolina is still very hot so I've been wearing this cami tank by itself with jeans. It looks like such a classy and effortless outfit. It also looks so cute layered underneath a jacket or cardigan. This tank top comes in black, brown, and white!