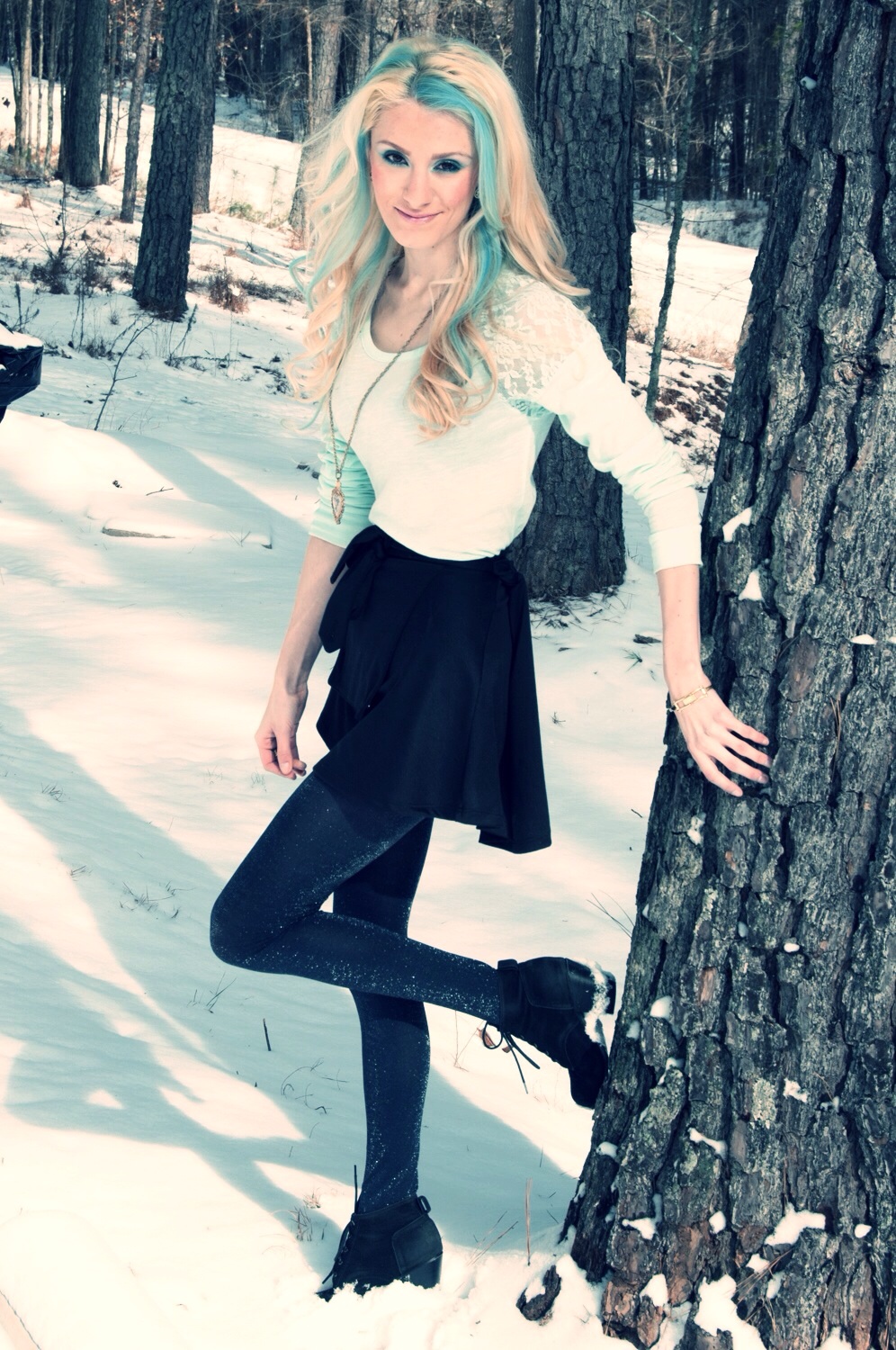 I'm used to the very snowy winters of West Virginia, so winter without snow just doesn't make any sense to me. Apparently North Carolina doesn't get very much if any, so today was a very exciting day for me, but also made me little homesick.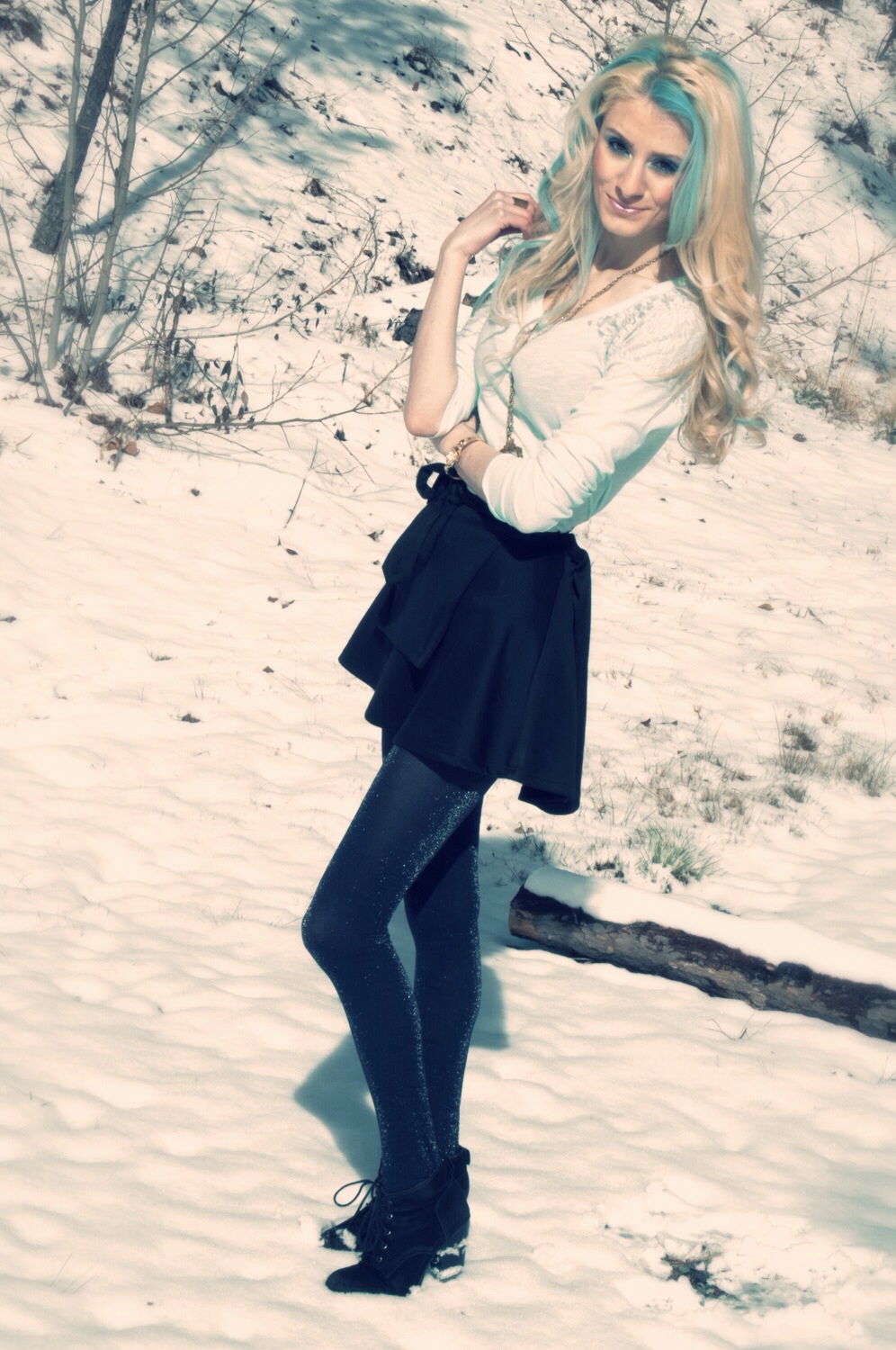 I absolutely LOVE white and blue together! It looks so fresh and airy, so I knew that on this special snow day I just had to wear blue.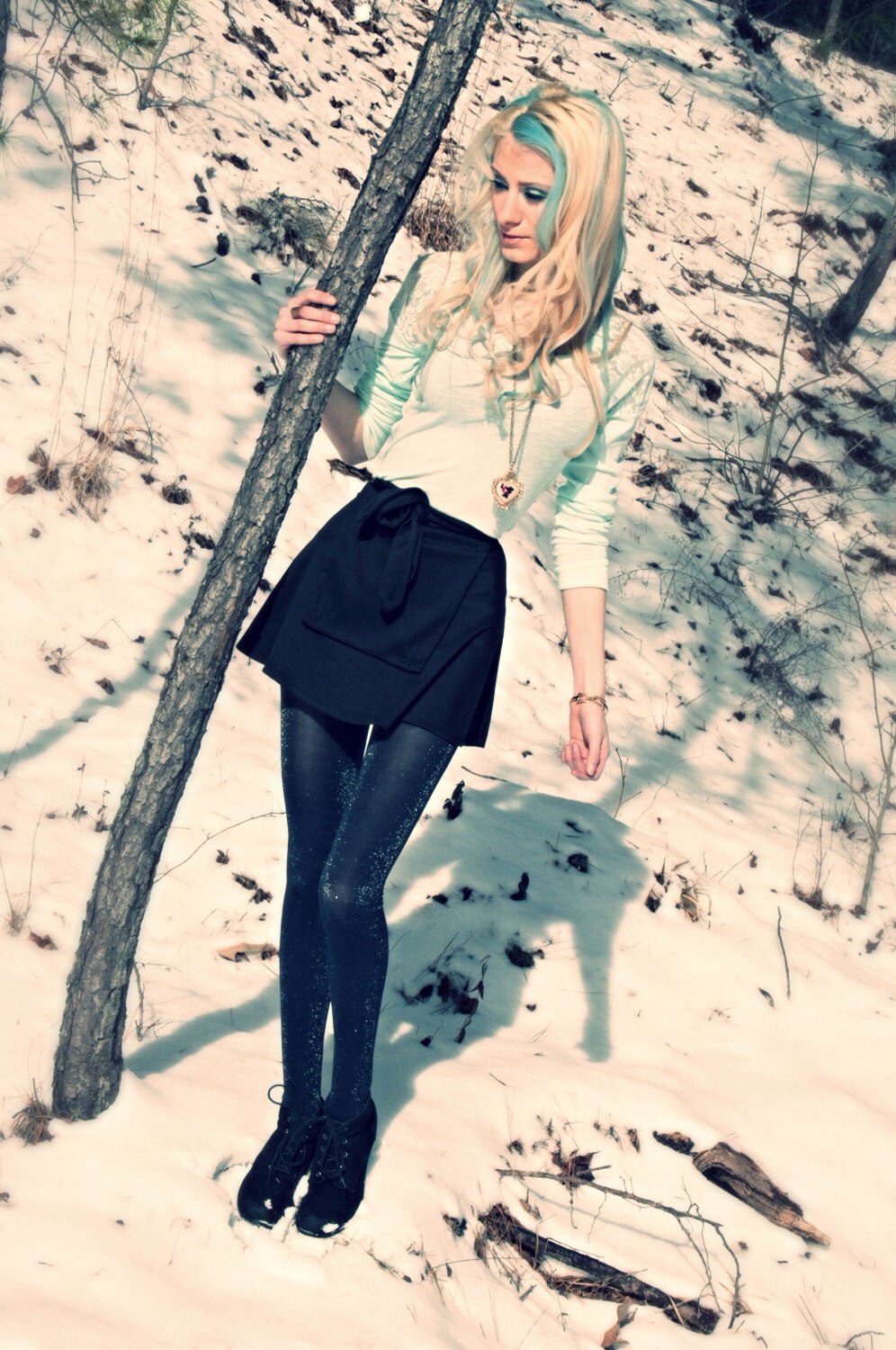 I went all out with blue, even with my hair. This was the first time I had ever used hair chalk and I'm loving it. I've been debating for a long time about dying my hair a funky color, but hair chalk requires less commitment.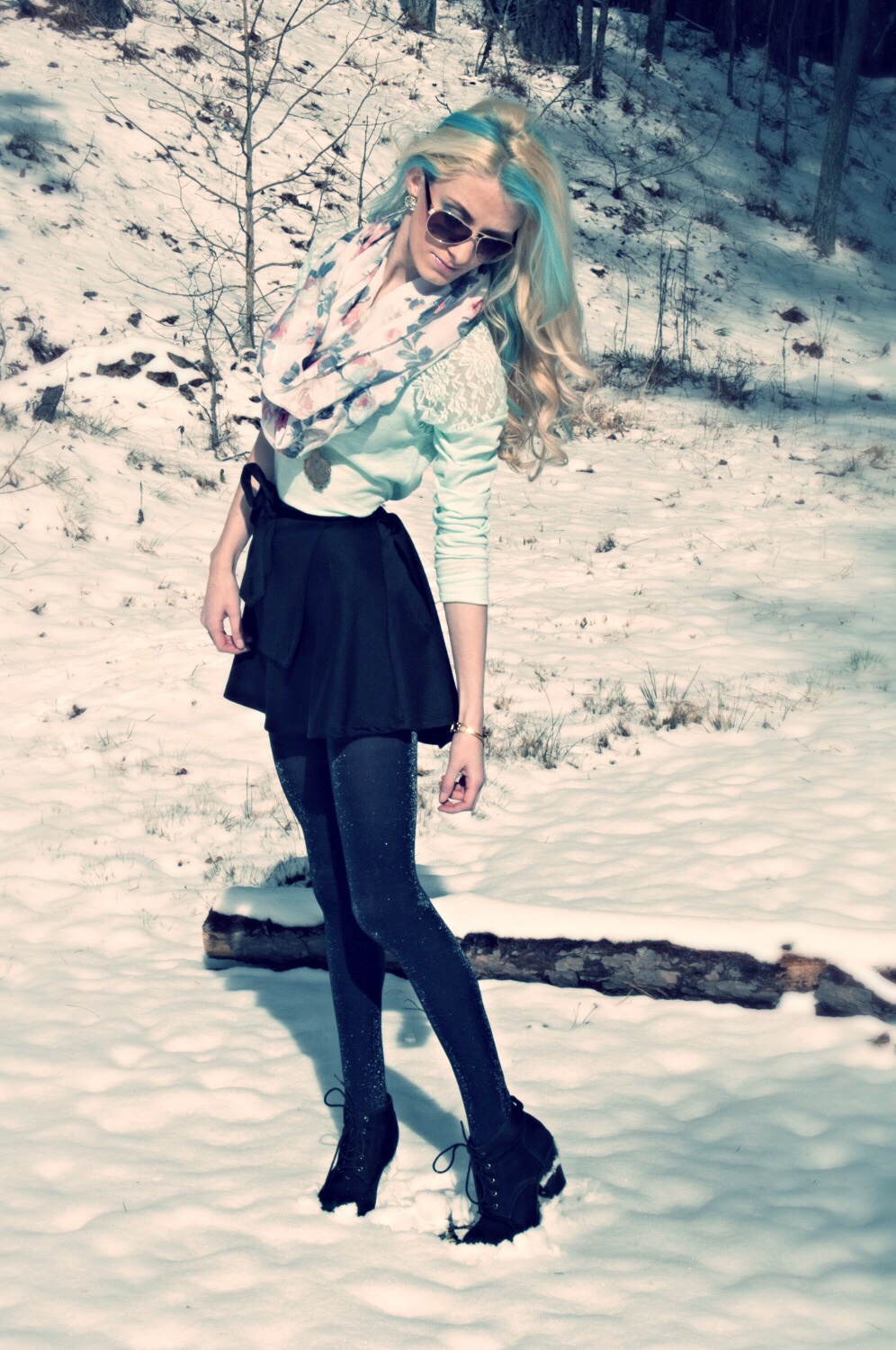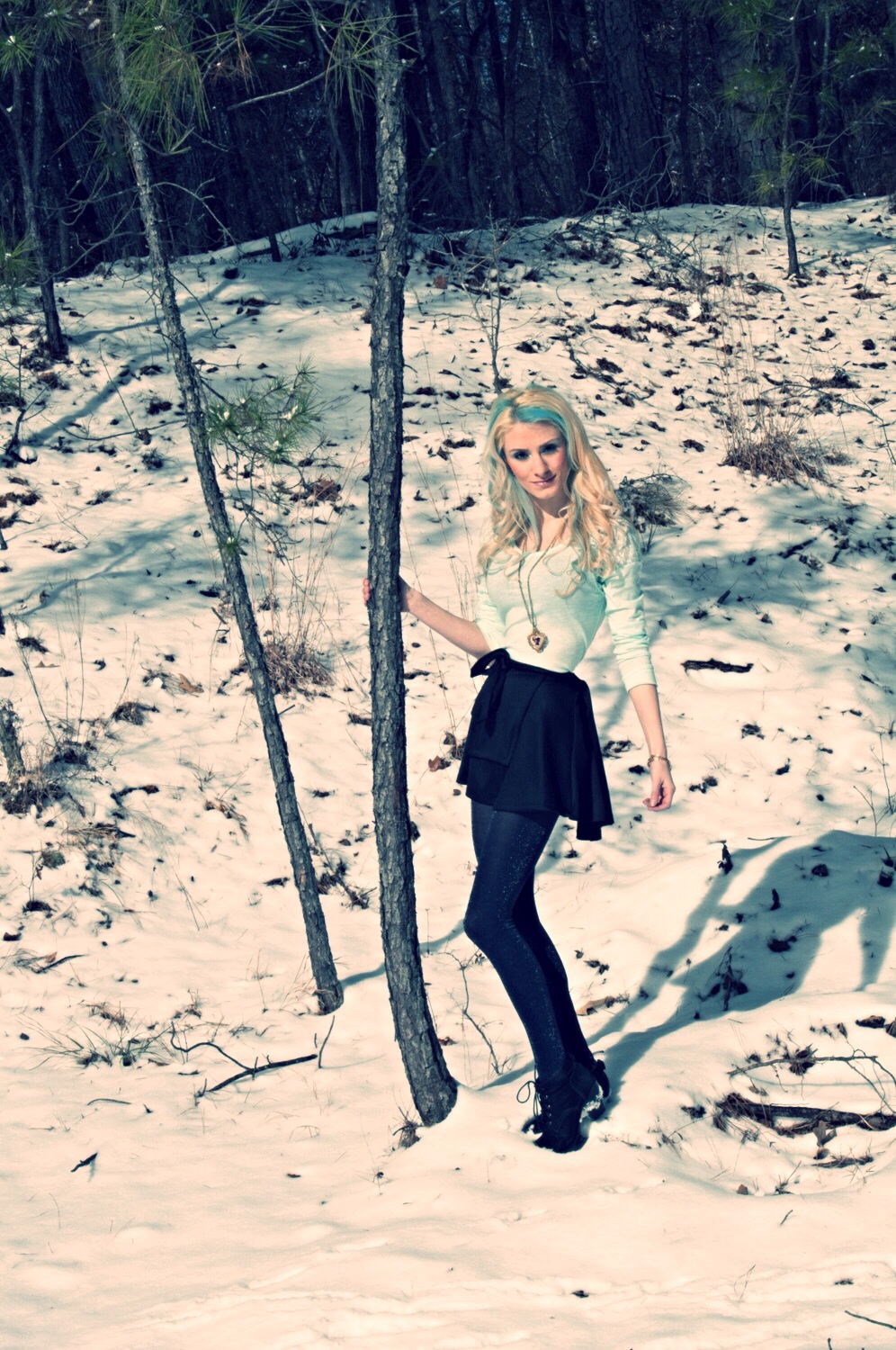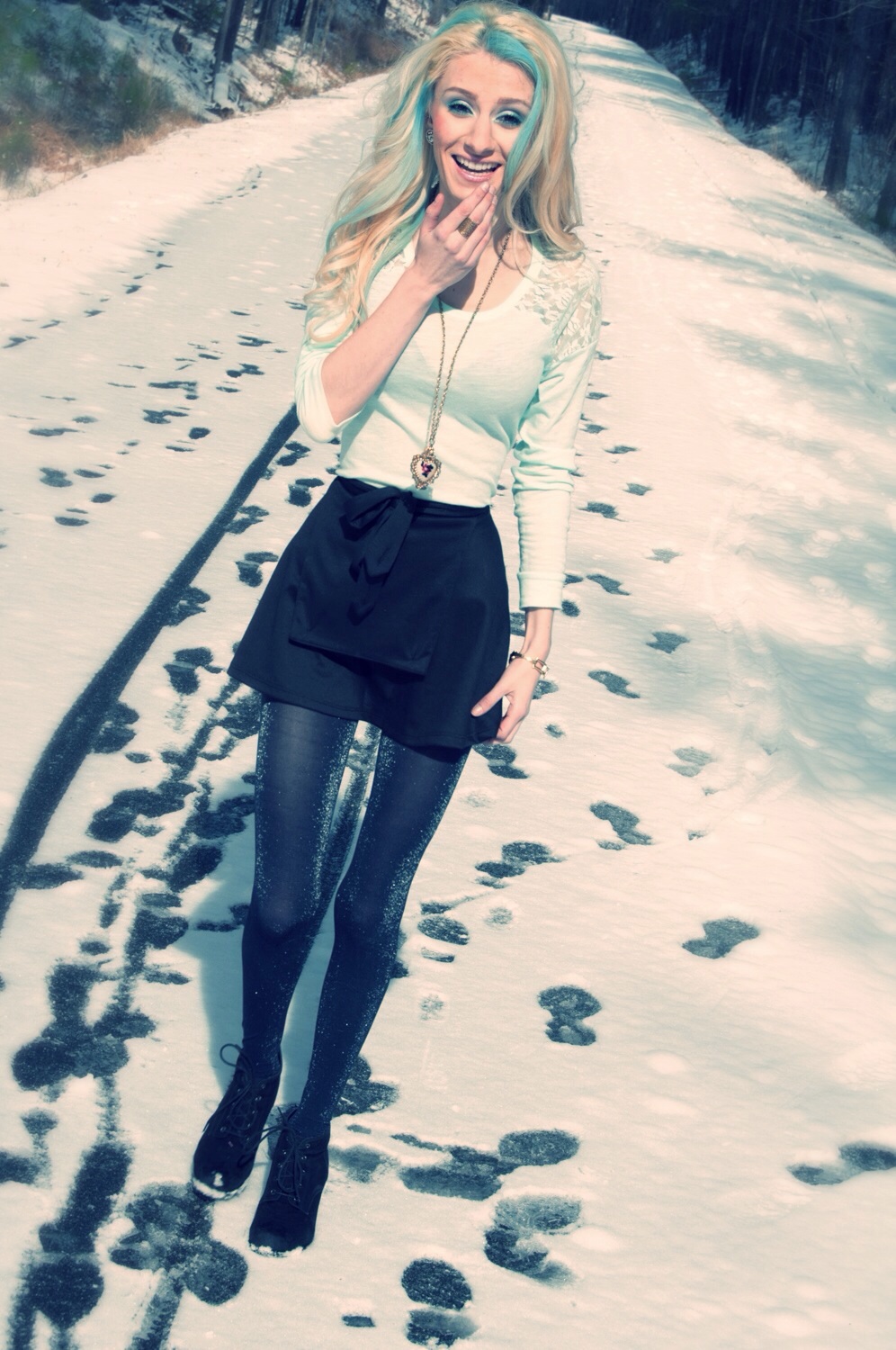 This picture is a very genuine laugh/concerned face due to the man I witnessed slipping and rolling into a ditch. He made my day. (P.S. He was ok :))
Shirt :: Victoria's Secret
Skirt :: Marshall's
Tights :: Forever21
Scarf :: World Market
Shoes :: Rue21
Necklace :: Forever21
Ring :: World Market
Hair Chalk :: Forever21