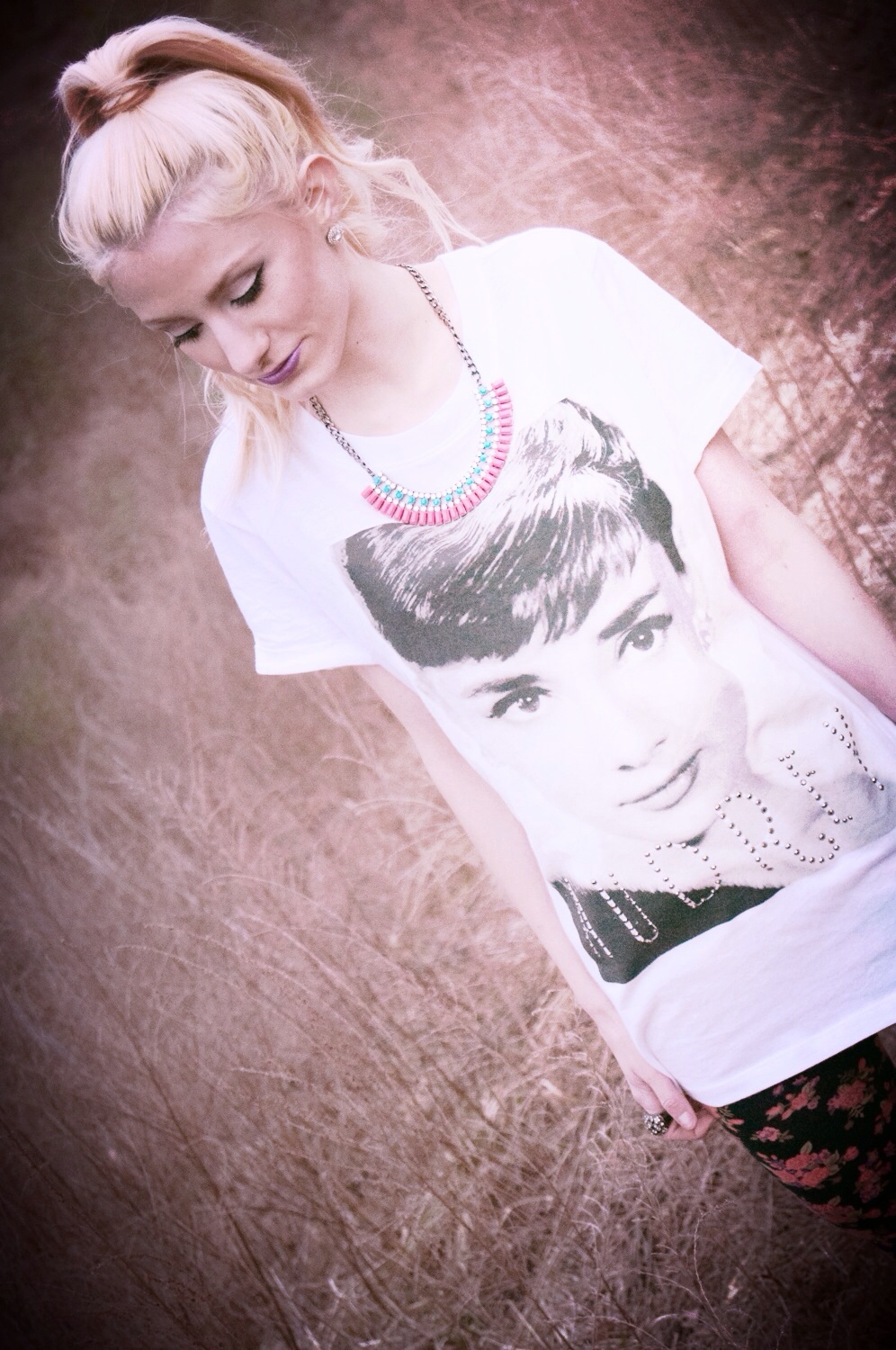 When I found this shirt, my size wasn't available, but I had to have it anyways. It's just a simple white t-shirt, but Audrey Hepburn's beautiful face, and the shiny studs takes this t-shirt to the next level.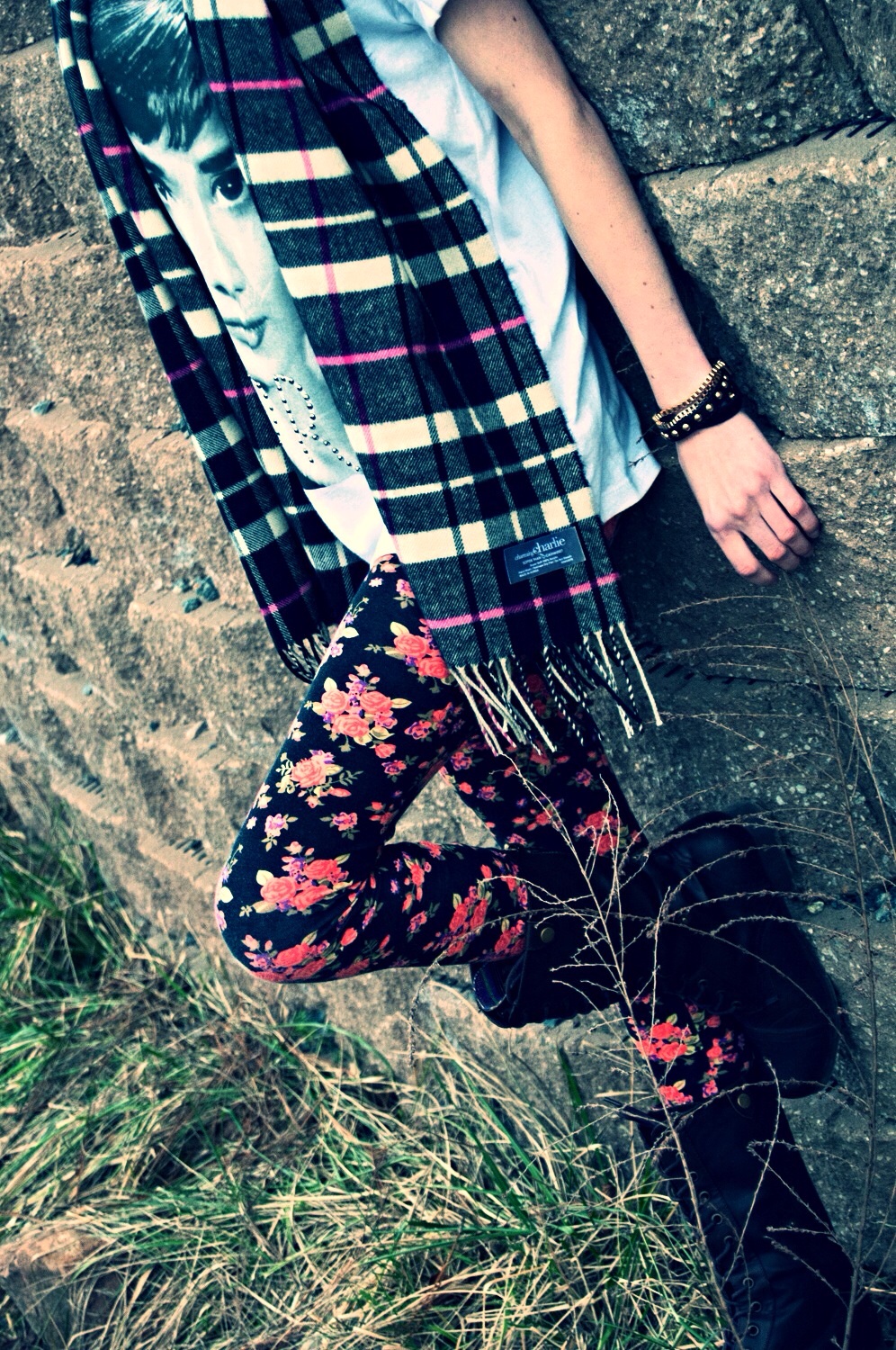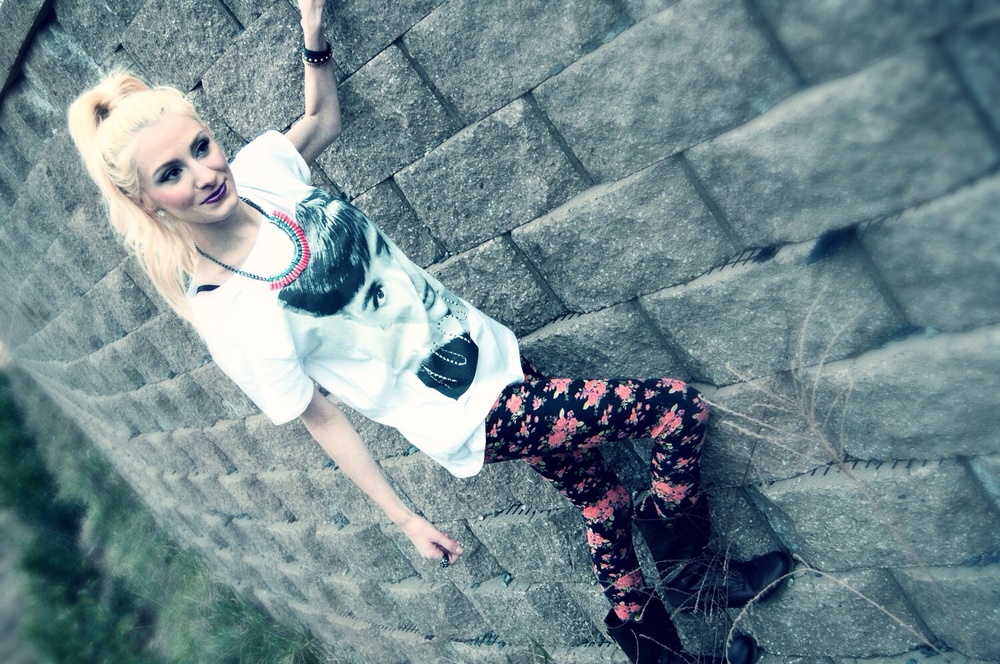 Adding these bright floral leggings and a colorful statement necklace makes this simple outfit so fun!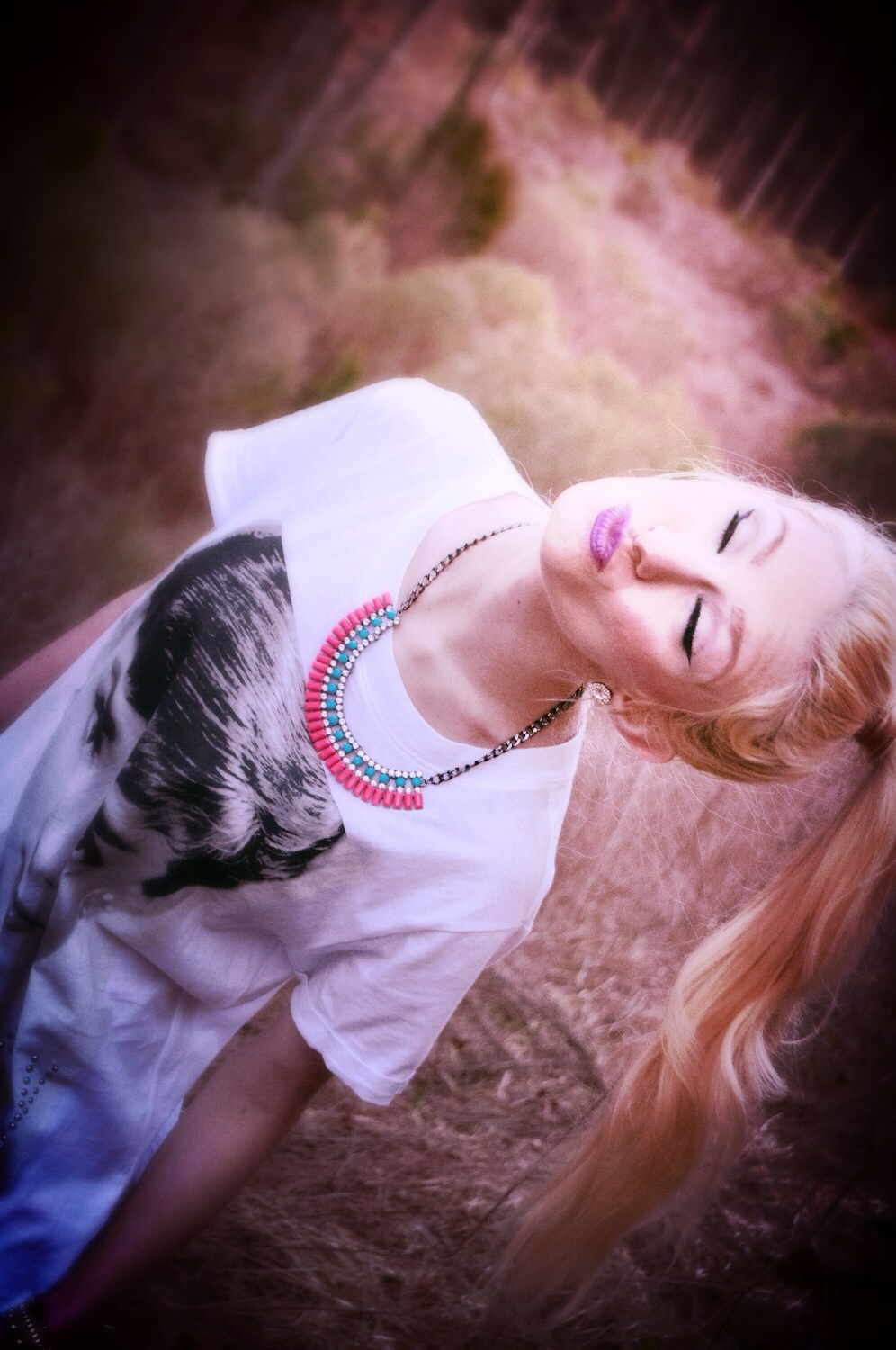 Statement necklaces are my latest obsession.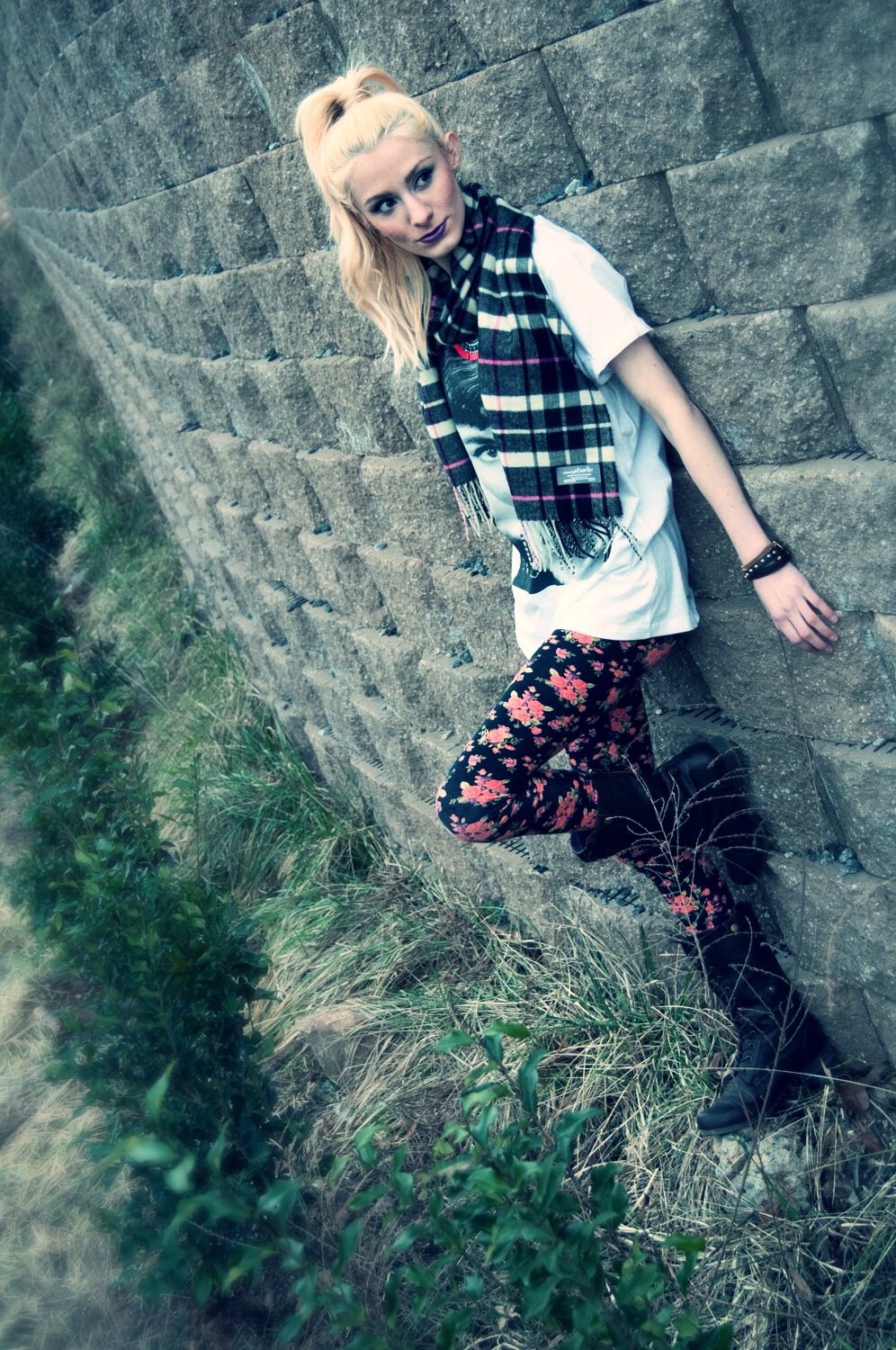 It seems as though I was inspired by I Dream of Jeanie for my hair today…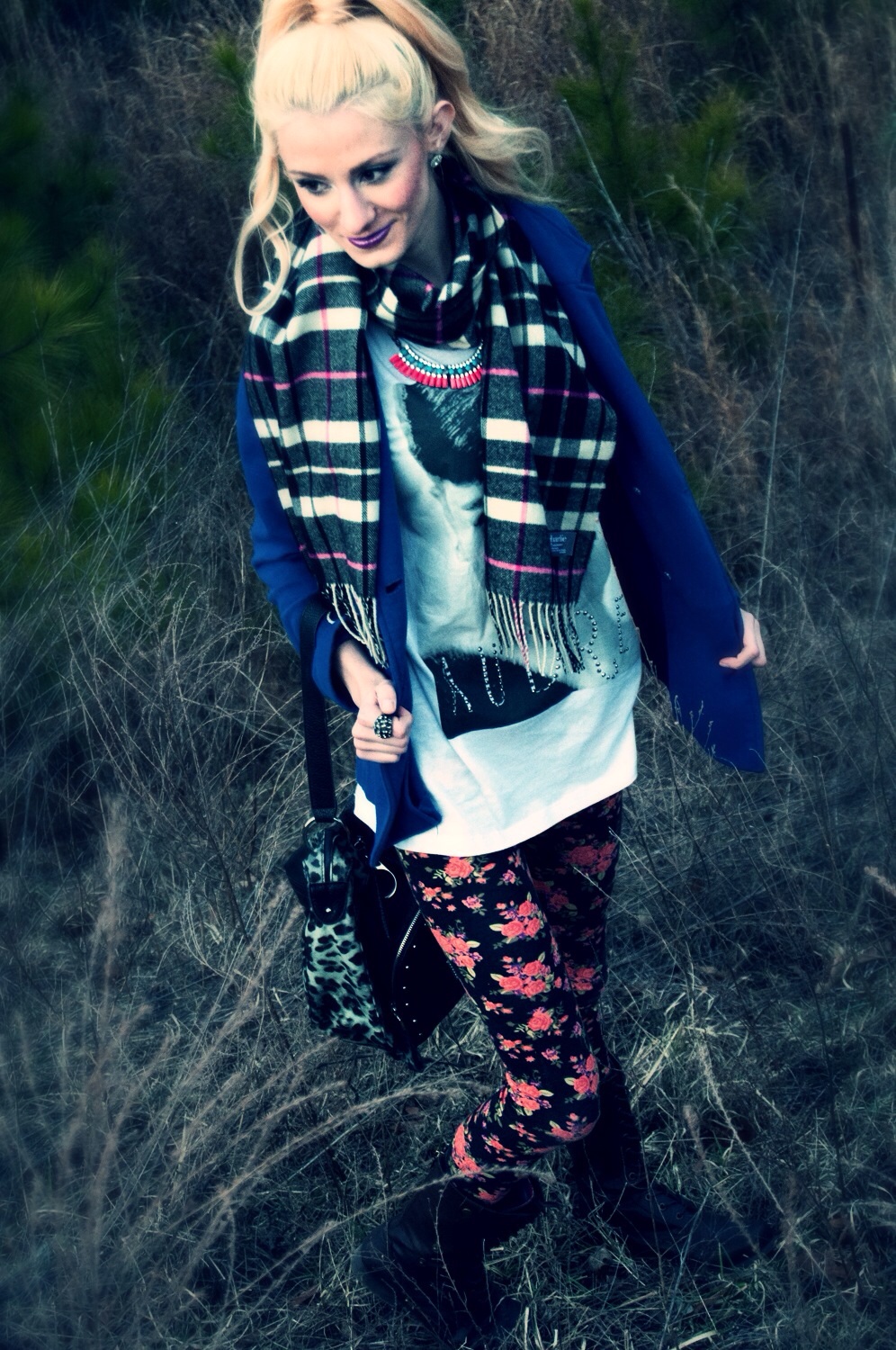 Coat :: Forever21
Shirt :: Forever21
Leggings :: Forever21
Boots :: Forever21
Scarf :: Charming Charlie
Necklace :: Forever21
Bracelet :: Forever21
Earrings :: Papaya