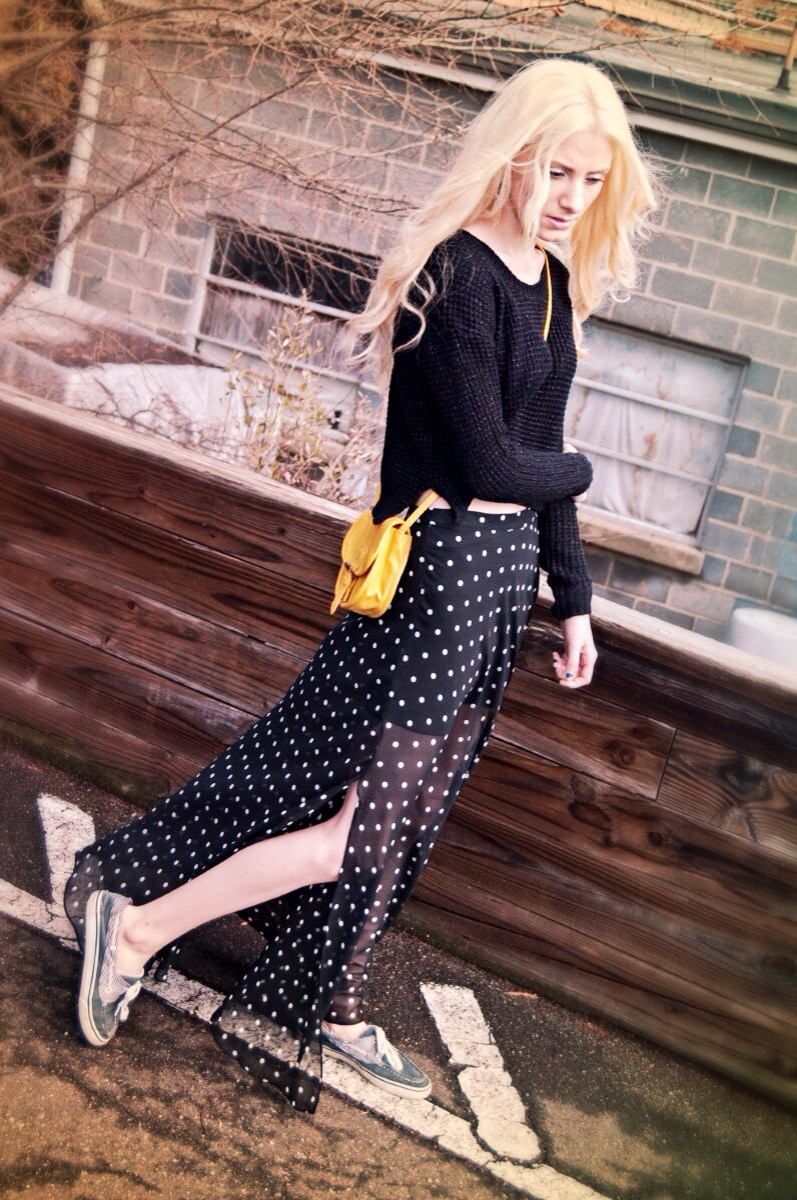 Ok, I really liked this outfit (even while tripping over the skirt and running over it with buggies and strollers), until I looked through the pictures.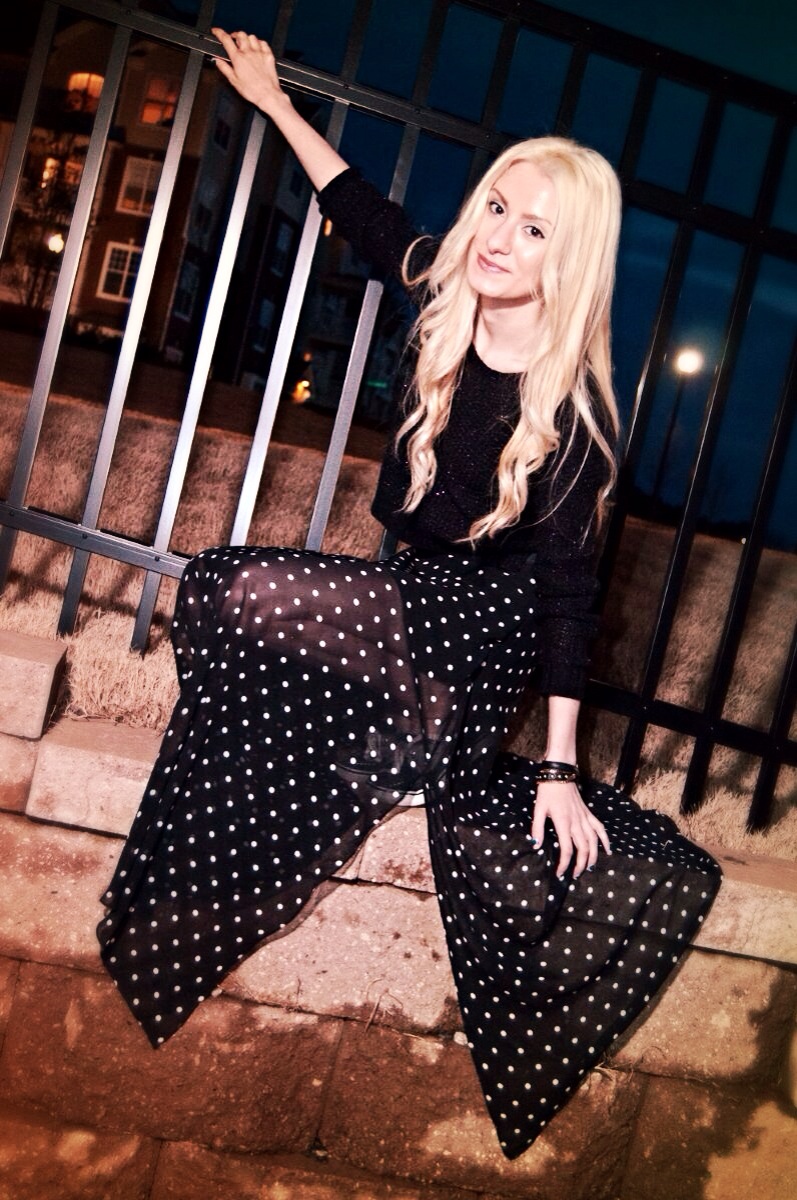 If you threw in a pointy hat and a broom, this outfit somewhat resembles a witch costume…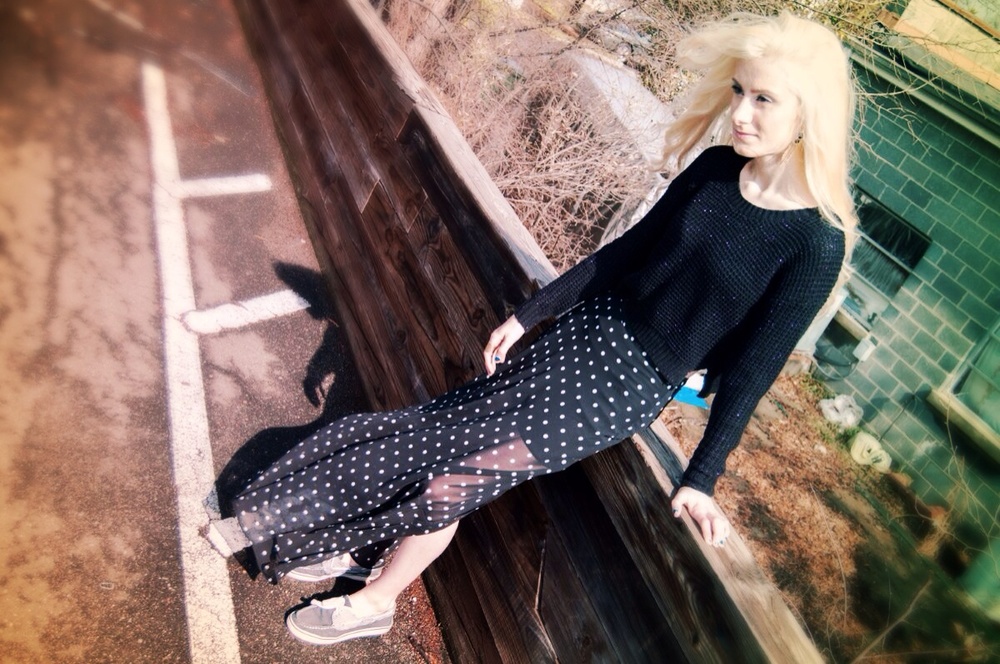 I think it is the overwhelming amount of black, or perhaps my hair parted down the middle with barely any makeup on or my extremely pale skin. Either way, I think that the basic idea of the outfit is cute, but I probably should have added some color.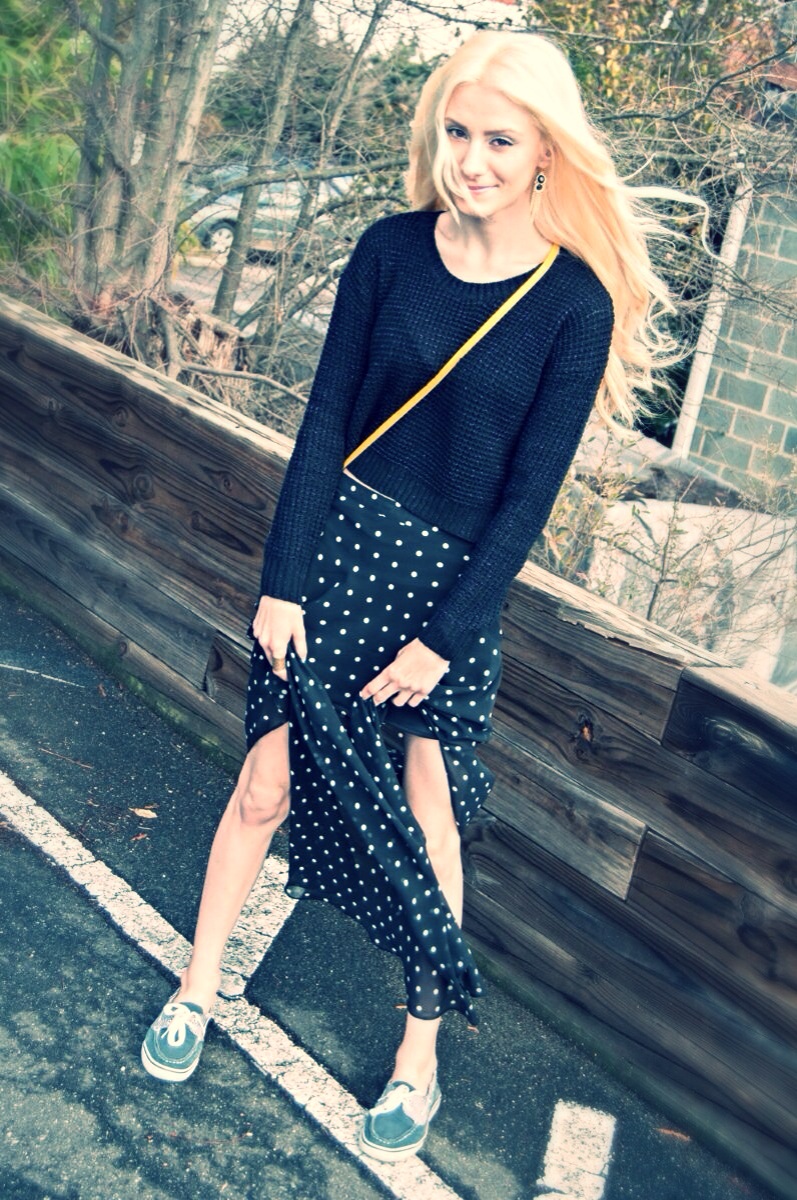 Baby knees!
This sweater is so beautiful, it is not solid black but has strands of metallic purple running through it. When the light hits it certain ways, the purple really stands out. I love subtle hints of sparkle and shimmer. And I really love the idea of dressing skirts down with some simple shoes.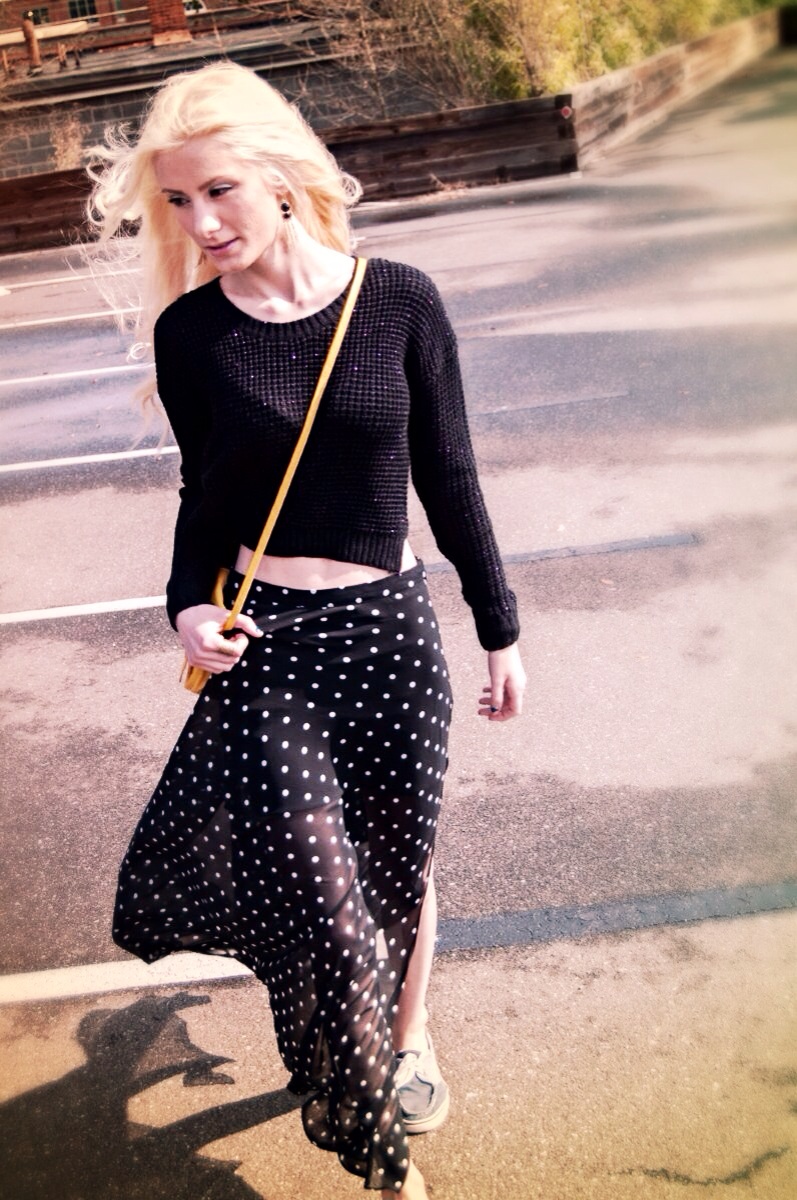 I am madly in love with this skirt (even if it is very difficult to walk up stairs in). It is so airy and flowy, making it perfect for a warm sunny day. And I love the way it looks when the wind blows. I really love this outfit but it definately needs some color. We learn from our mistakes, and I will be sure to brighten my outfits up in the future.
Sweater :: Rue21
Skirt :: Forever21
Purse :: Forever21
Shoes :: Walmart
See more polka dot fashion here!