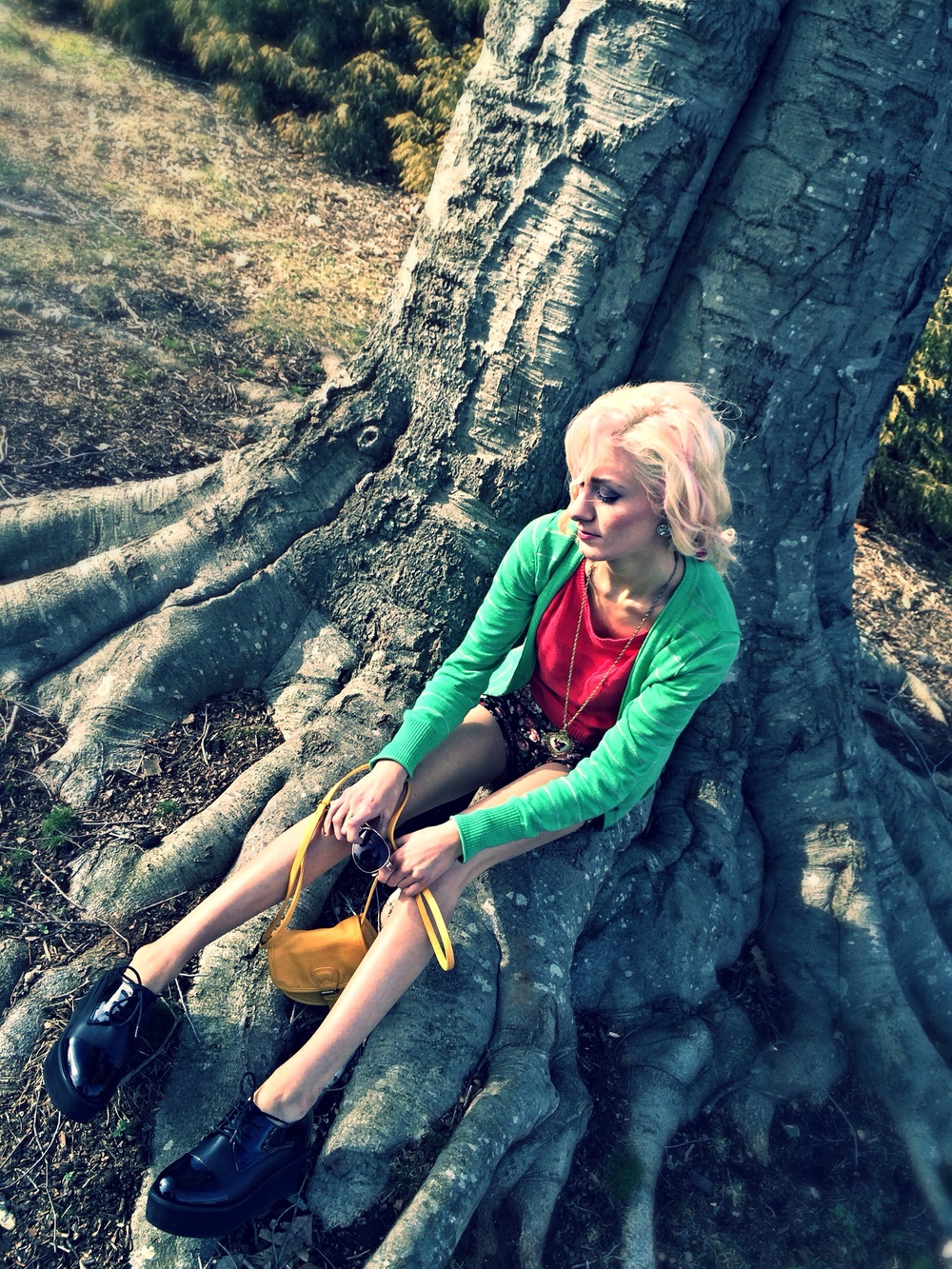 I found this cardigan on sale at Target for only $10! I've witnessed many people change their opinion on a clothing item when they find out it's from Wal-Mart or Target. But really, who cares, as long as it's cute? No one even has to know.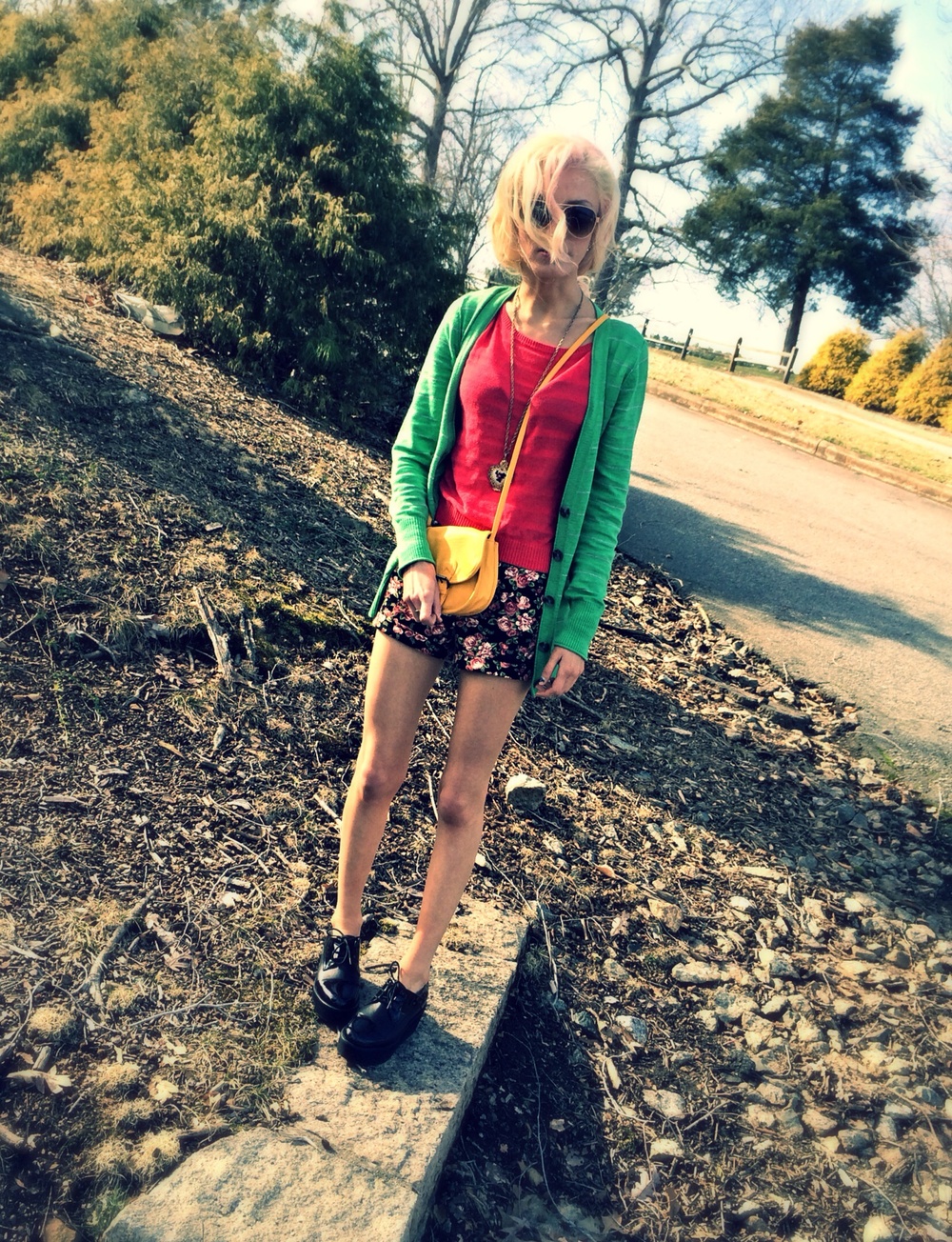 I don't usually wear cardigans, but it was on sale, and apparently I don't have any green clothing, so I thought that it would be a good addition to my closet.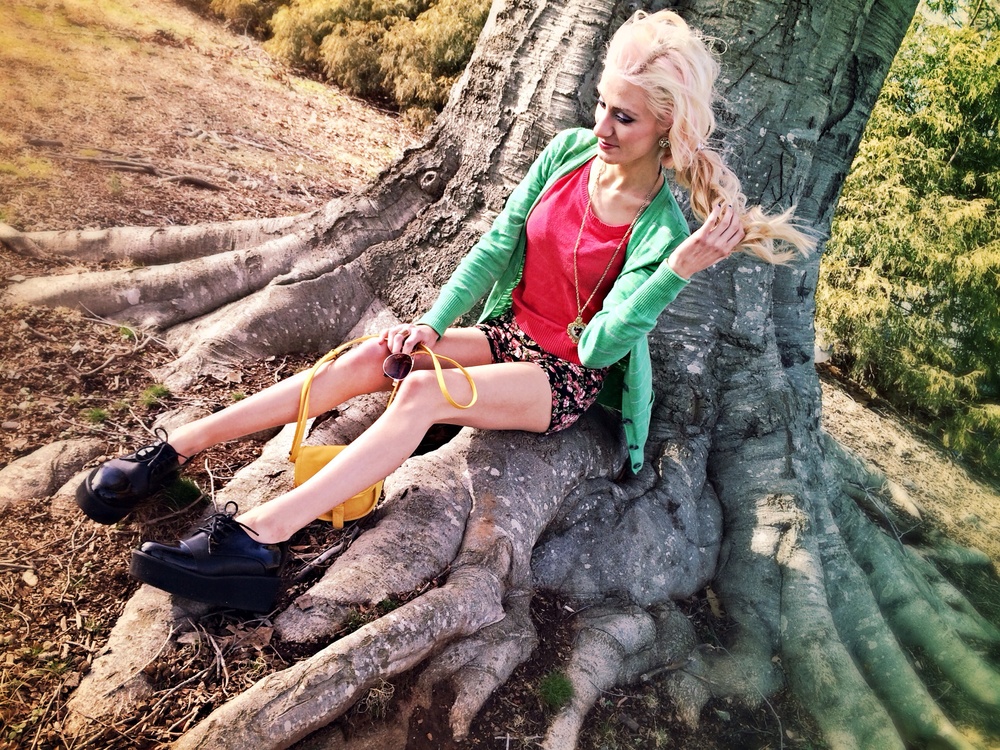 and I'm so glad that I did!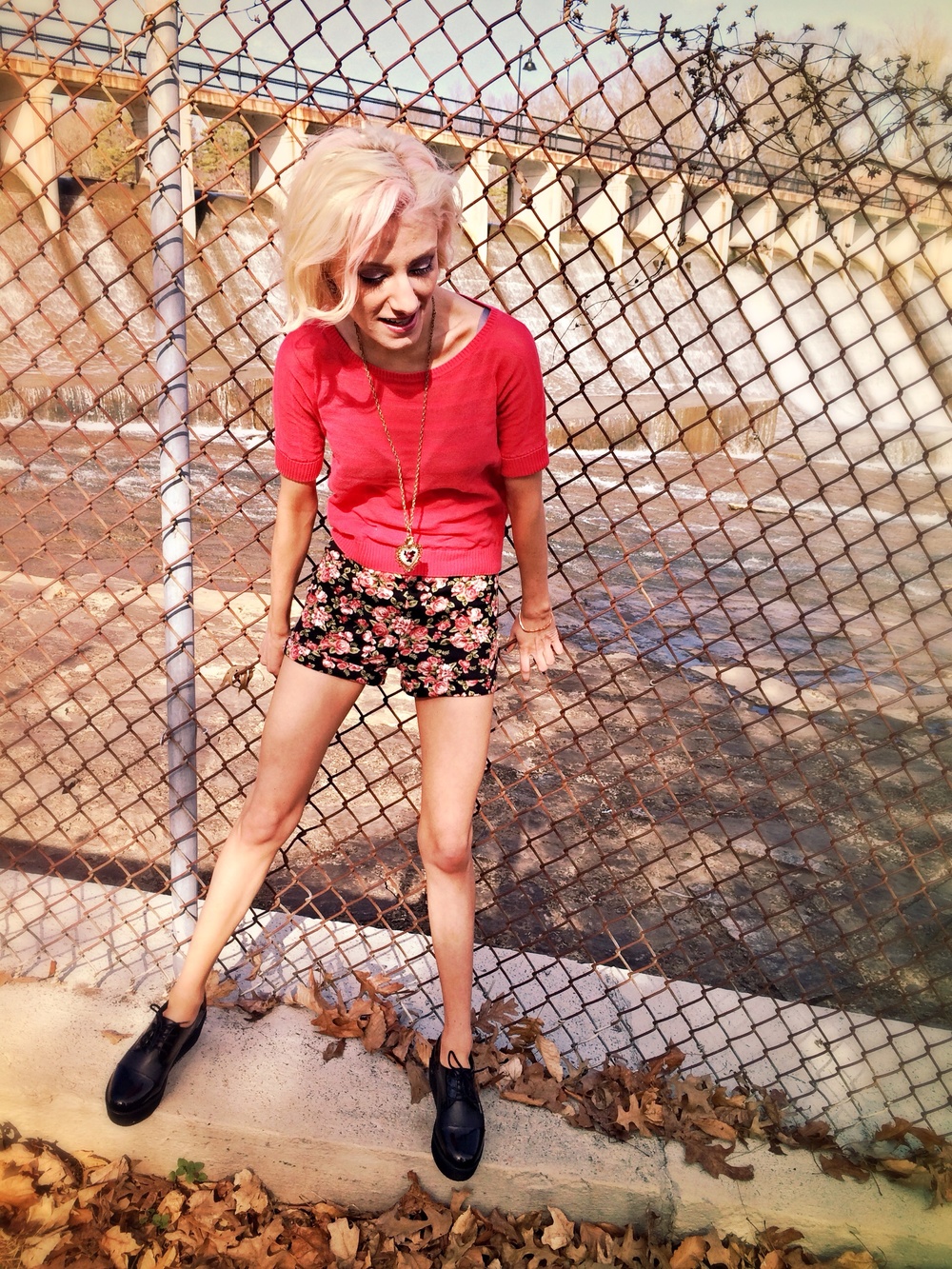 These shorts only cost me about $10 as well. The only thing cuter than a pair of floral high-waisted shorts, is a pair of cheap floral high-waisted shorts.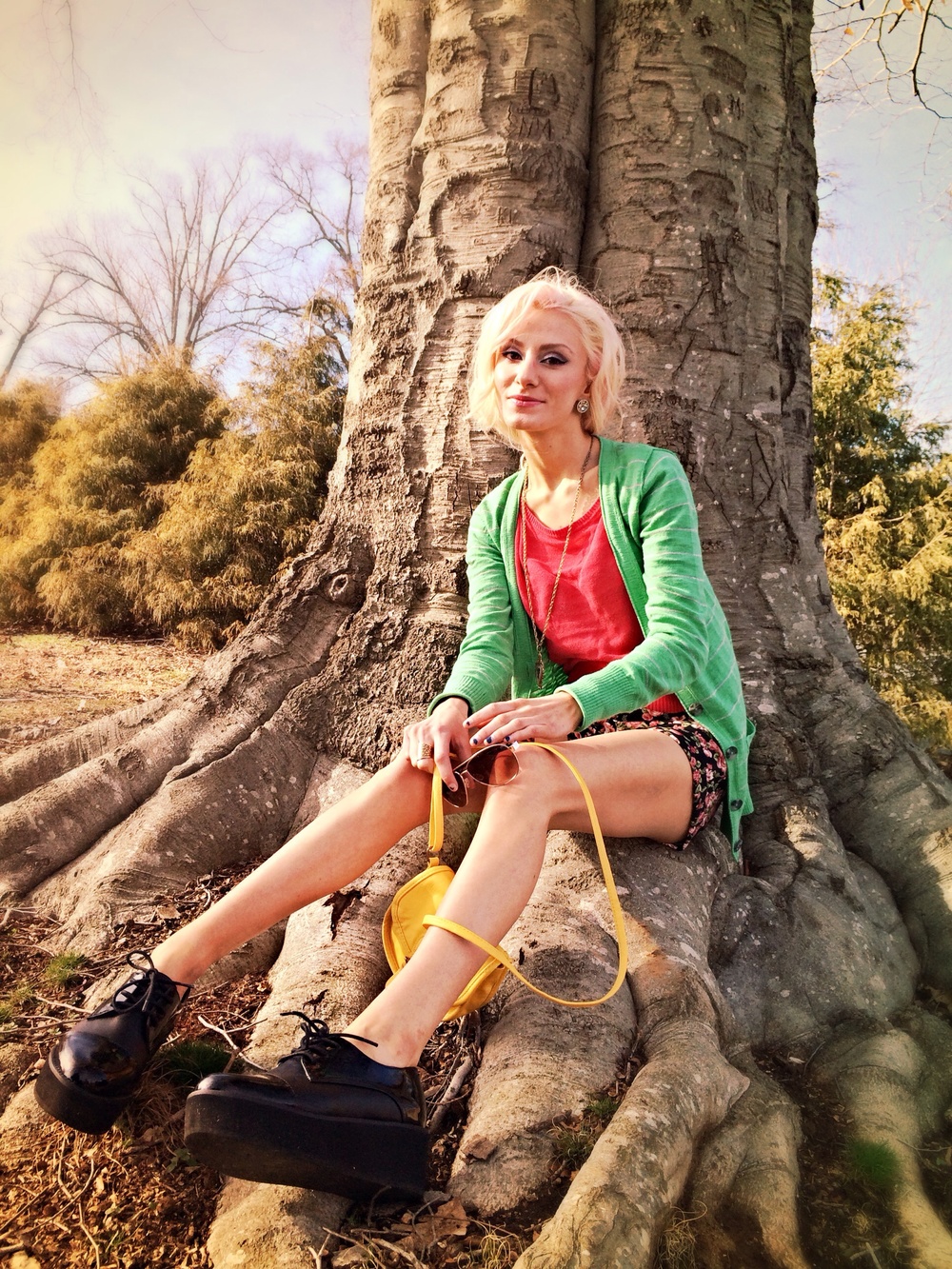 These shoes are also a new favorite. Only $15 at Ross. I love how they give me extra height like a pair of heels but feel like comfy sneakers.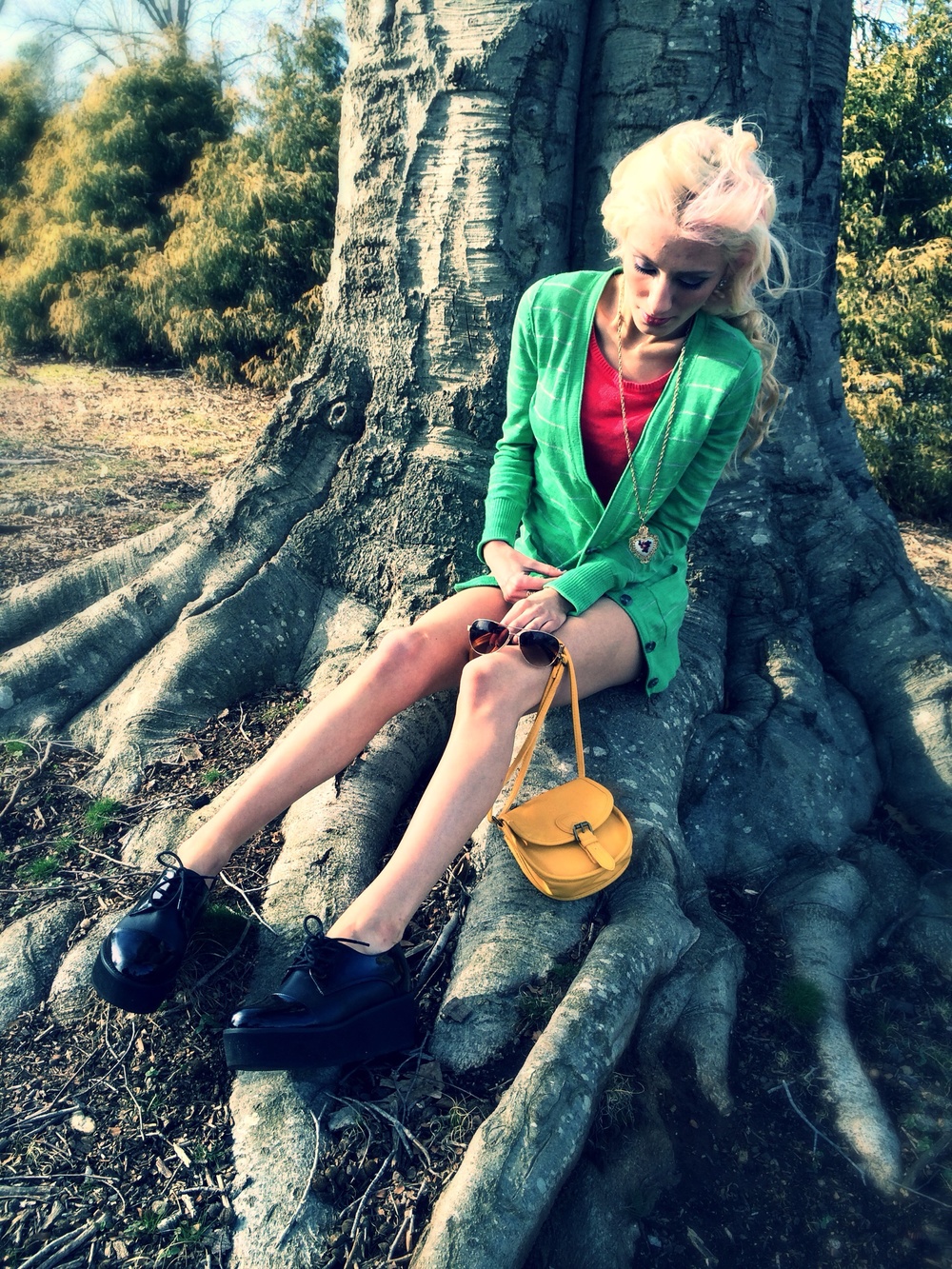 I guess everything about this outfit are my new favorites!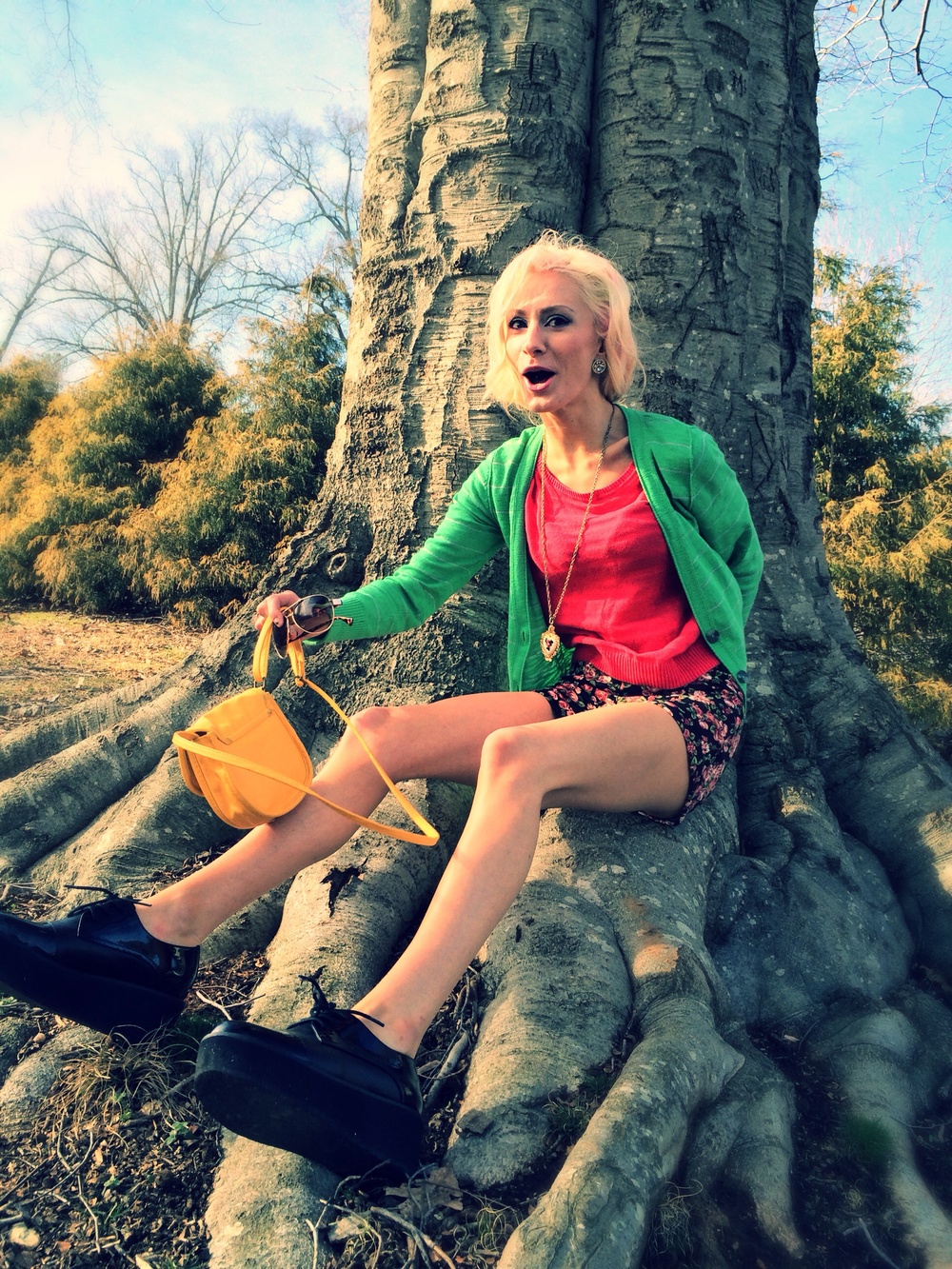 I am sorely regretting sitting on this tree after hurting my tail bone a few days ago…
Cardigan :: Target
Shirt :: Forever21
Shorts :: Forever21-
Shoes :: Steve Madden (I found them at Ross)
Necklace :: Forever21
Purse :: Forever21
Pink Hair Chalk :: Forever21
(Forever21 is just, pretty much the best. Store. Ever).