I am absolutely loving this warm weather! I think that spring has finally arrived. My original plans for this beautiful day was to have a picnic at the lake, and I thought this outfit was perfect. (The picnic ended up being in my living room~ safe from bees).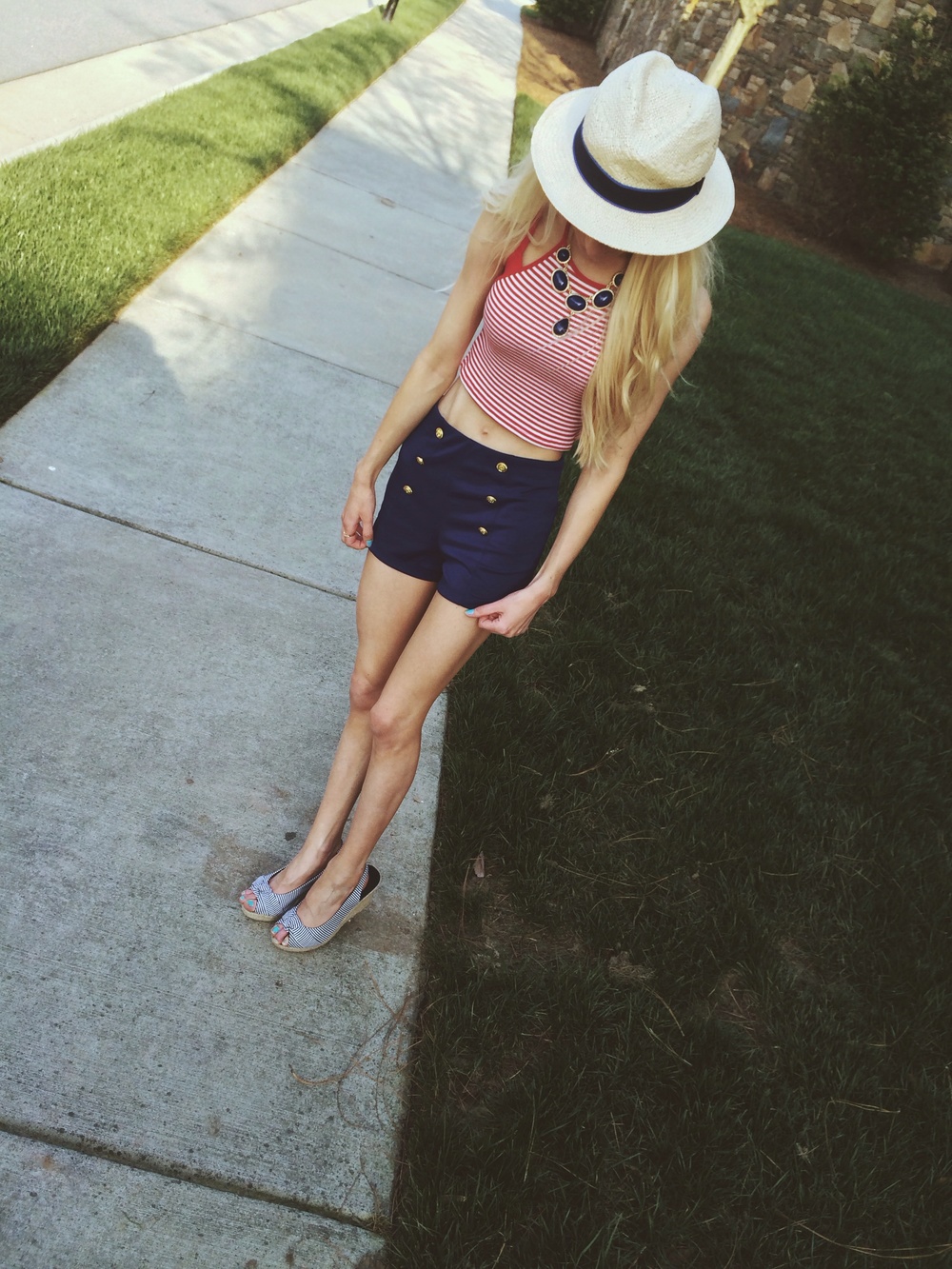 I am really into highwaisted shorts at the moment. They can be very flattering and provide some coverage while wearing crop tops. I love crop tops but sometimes feel uncomfortable in them- (something that we never hear about when it comes to pregnancy are belly button alterations… I'm still getting used to my new looking naval ;)).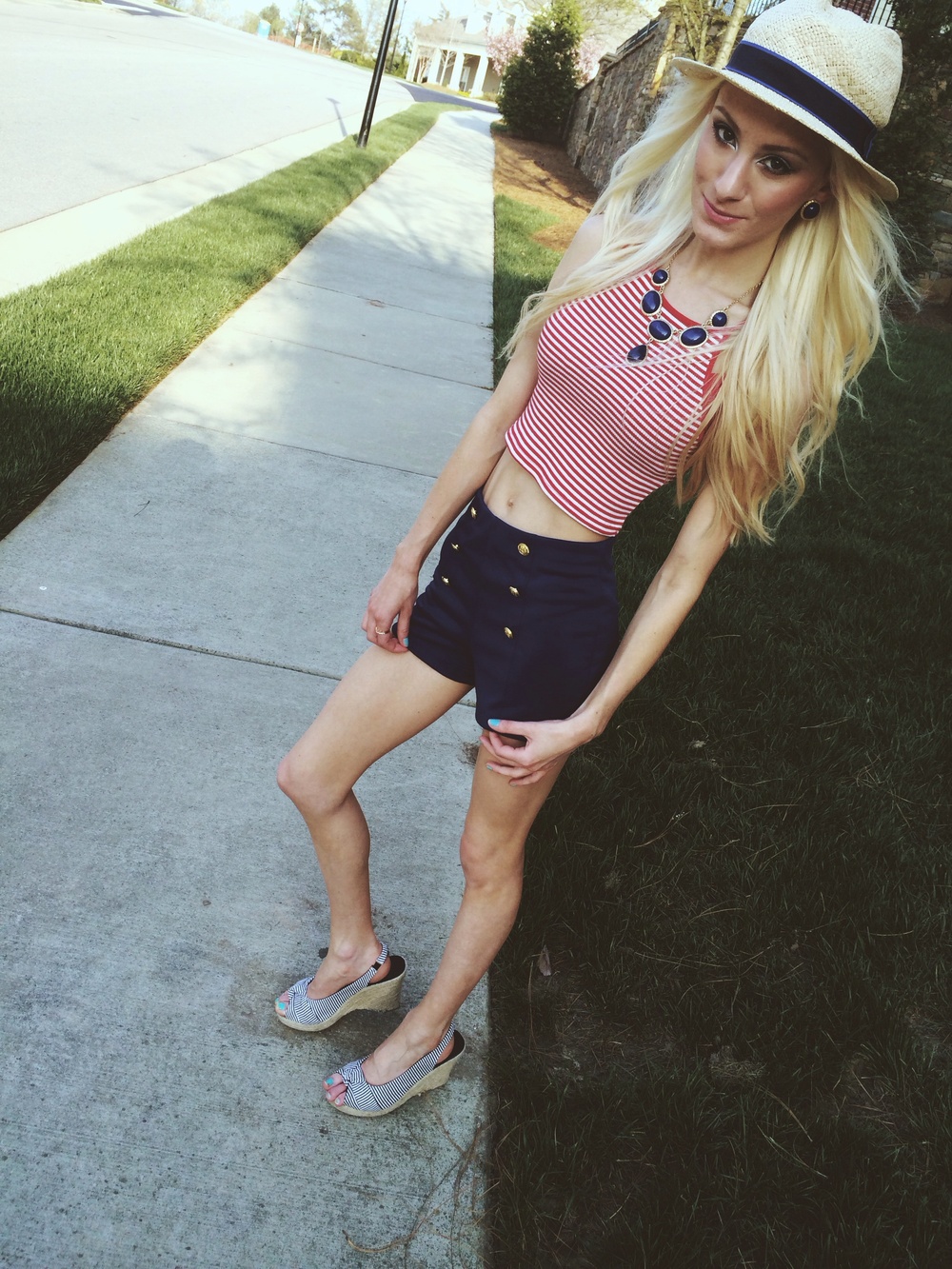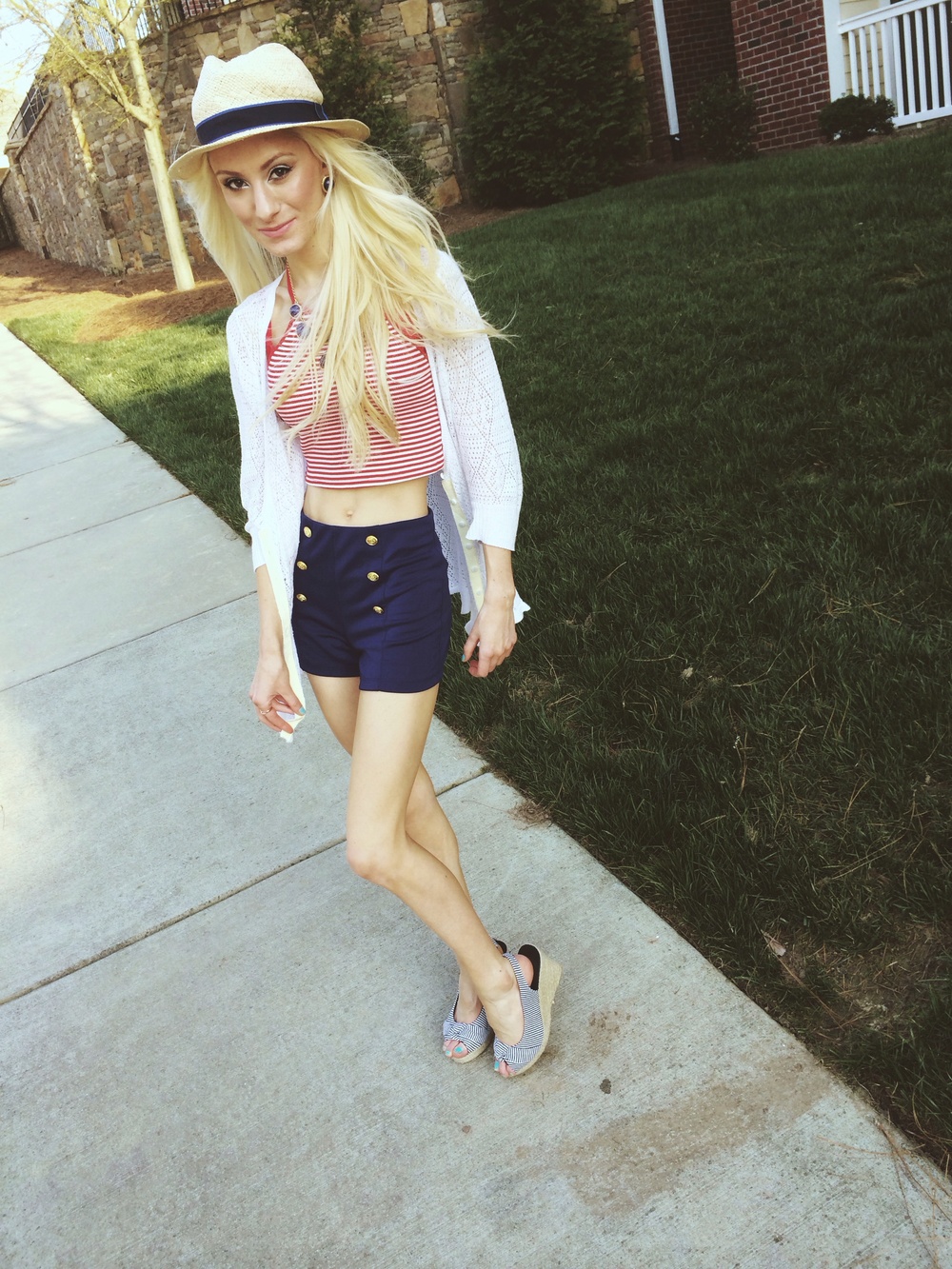 I found these shorts at Forever21 for only $12. They come in navy, royal blue, and red.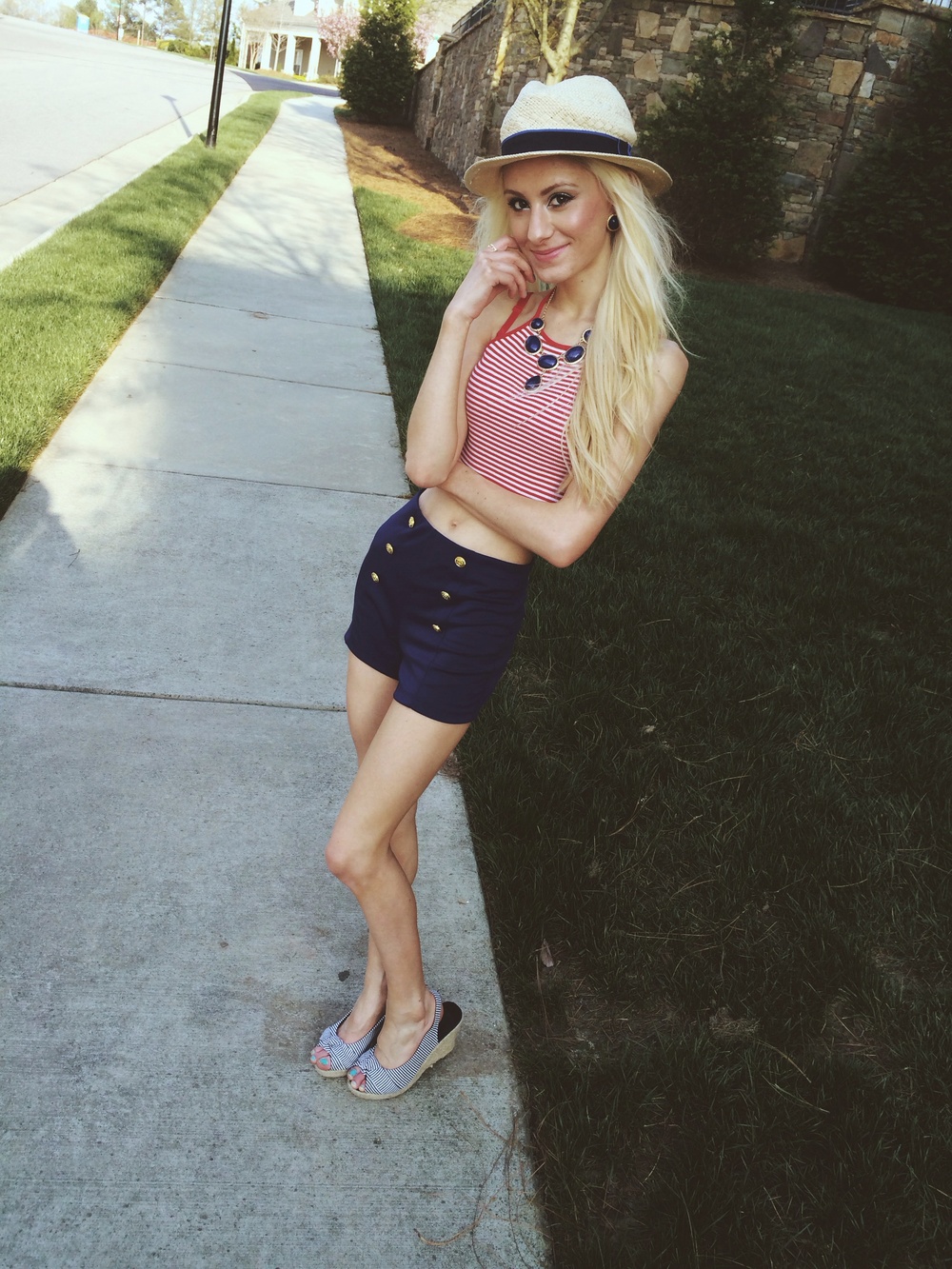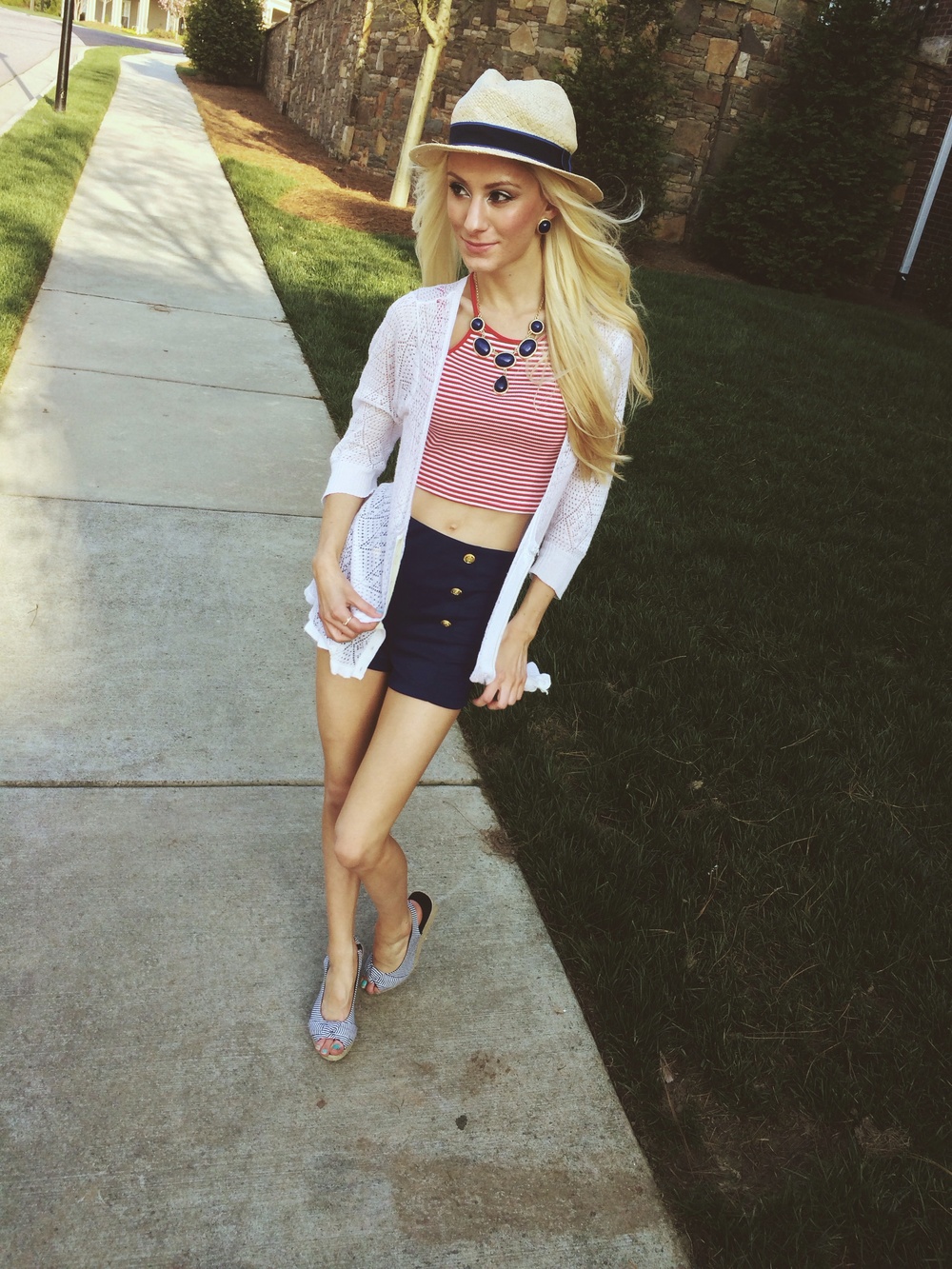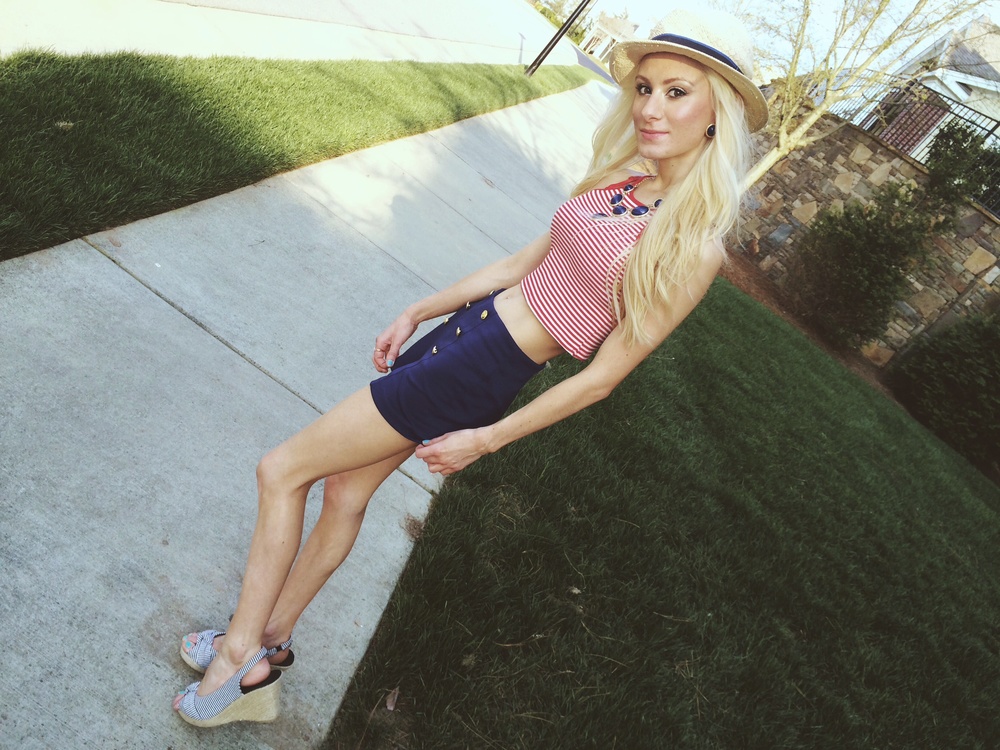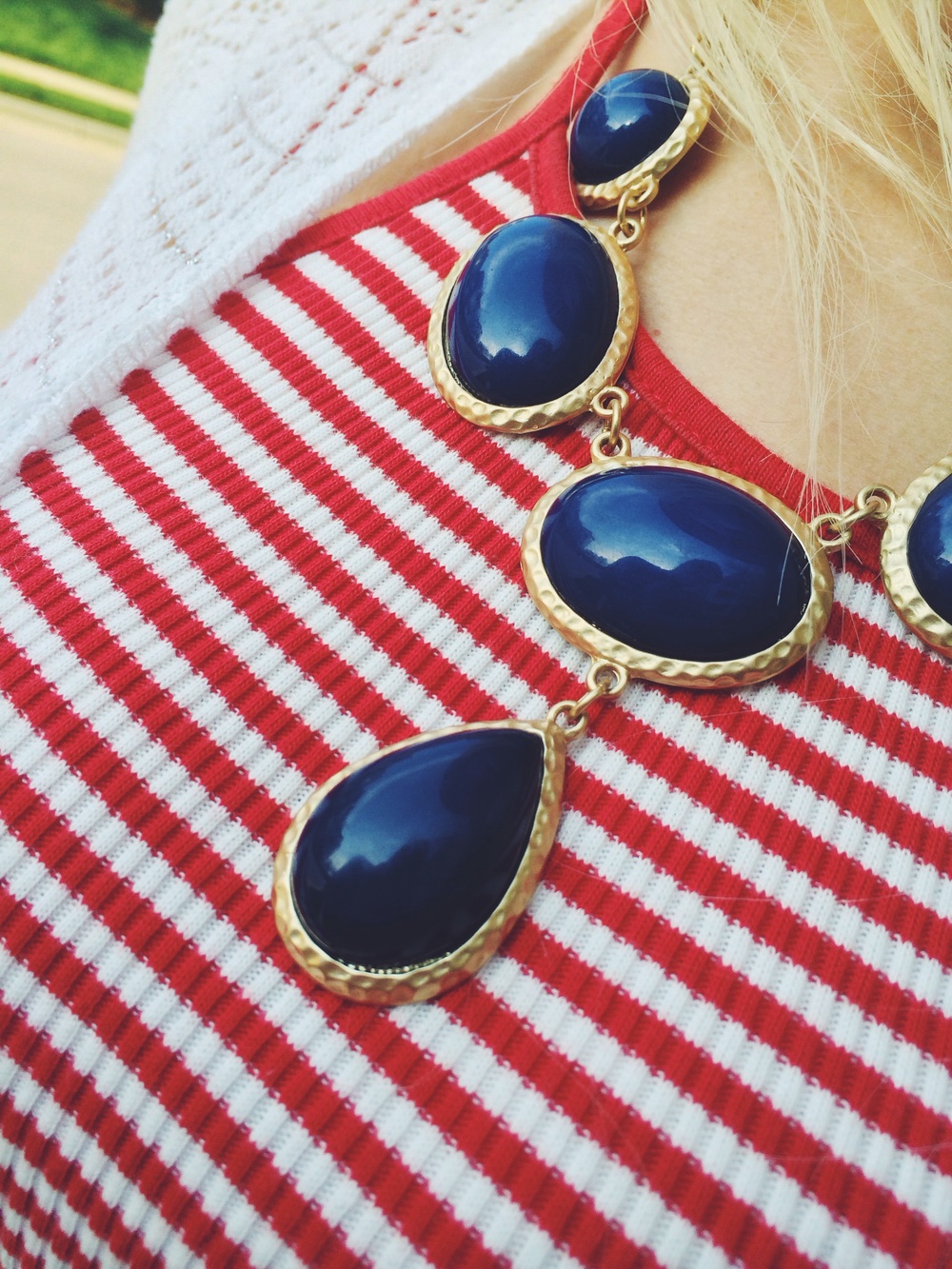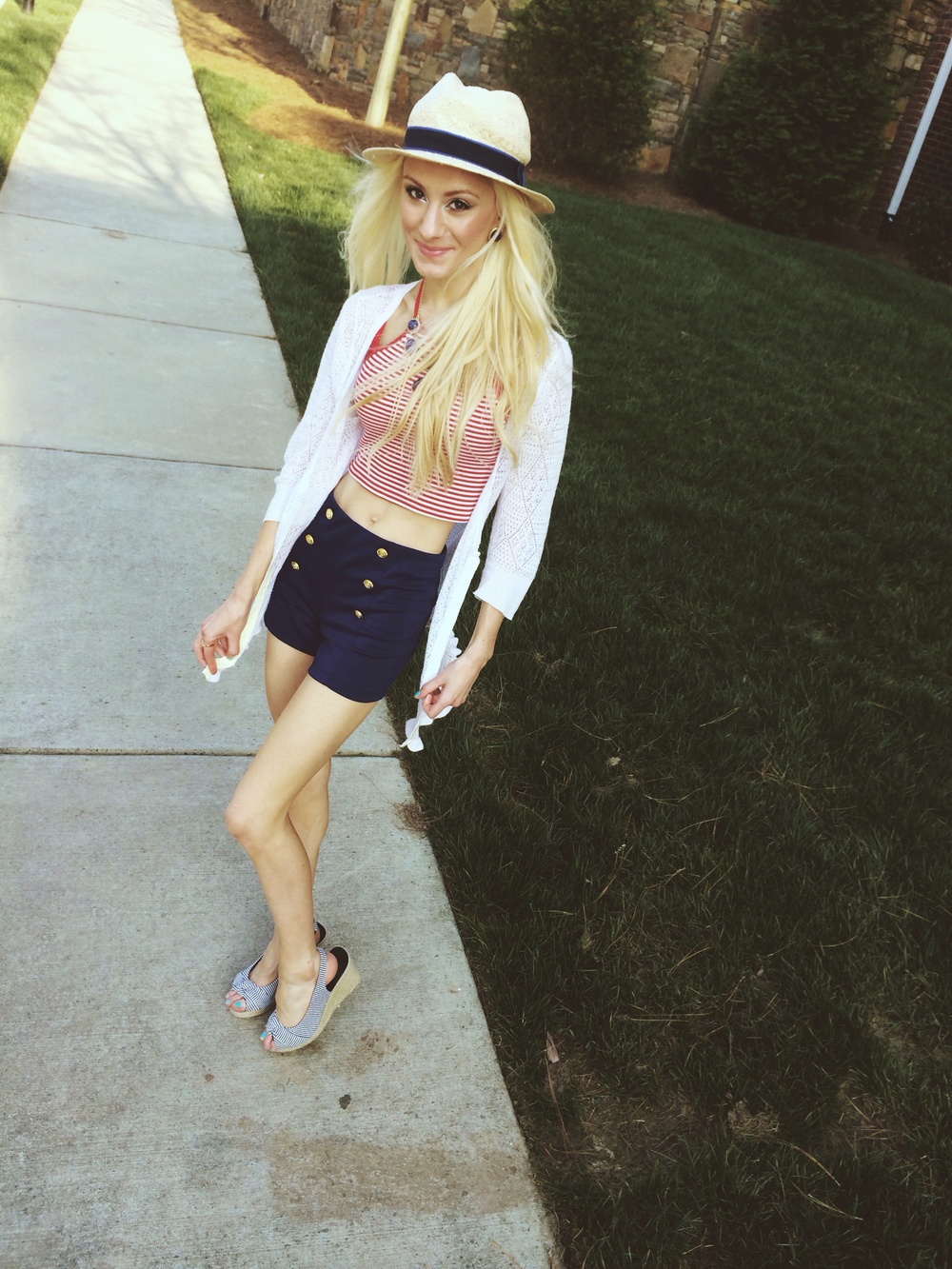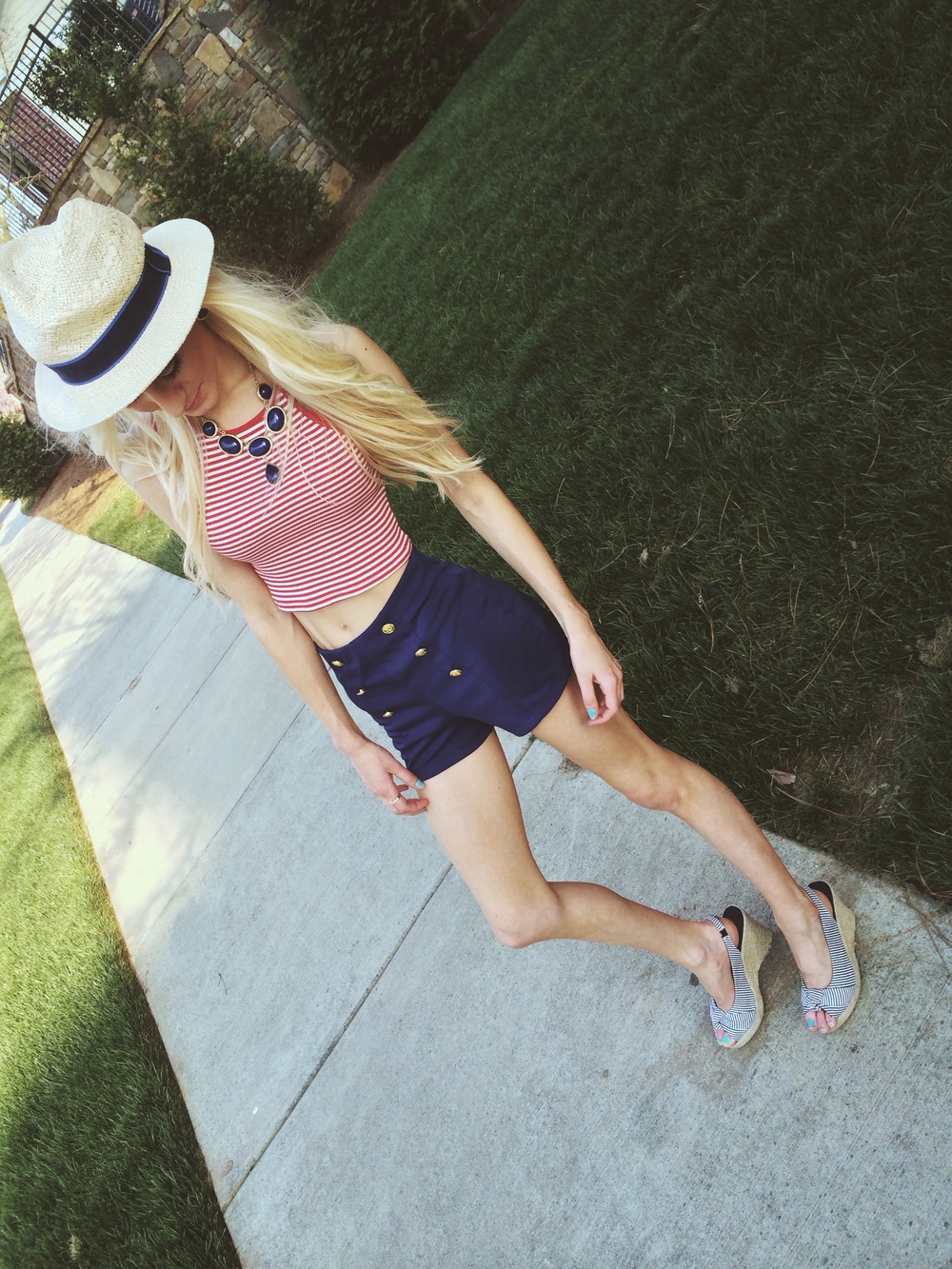 Crop Top :: Forever21
Shorts :: Forever21
Shoes :: Rue21
Cardigan :: DKNY
Hat:: Forever21
Necklace & Earrings :: Charming Charlie