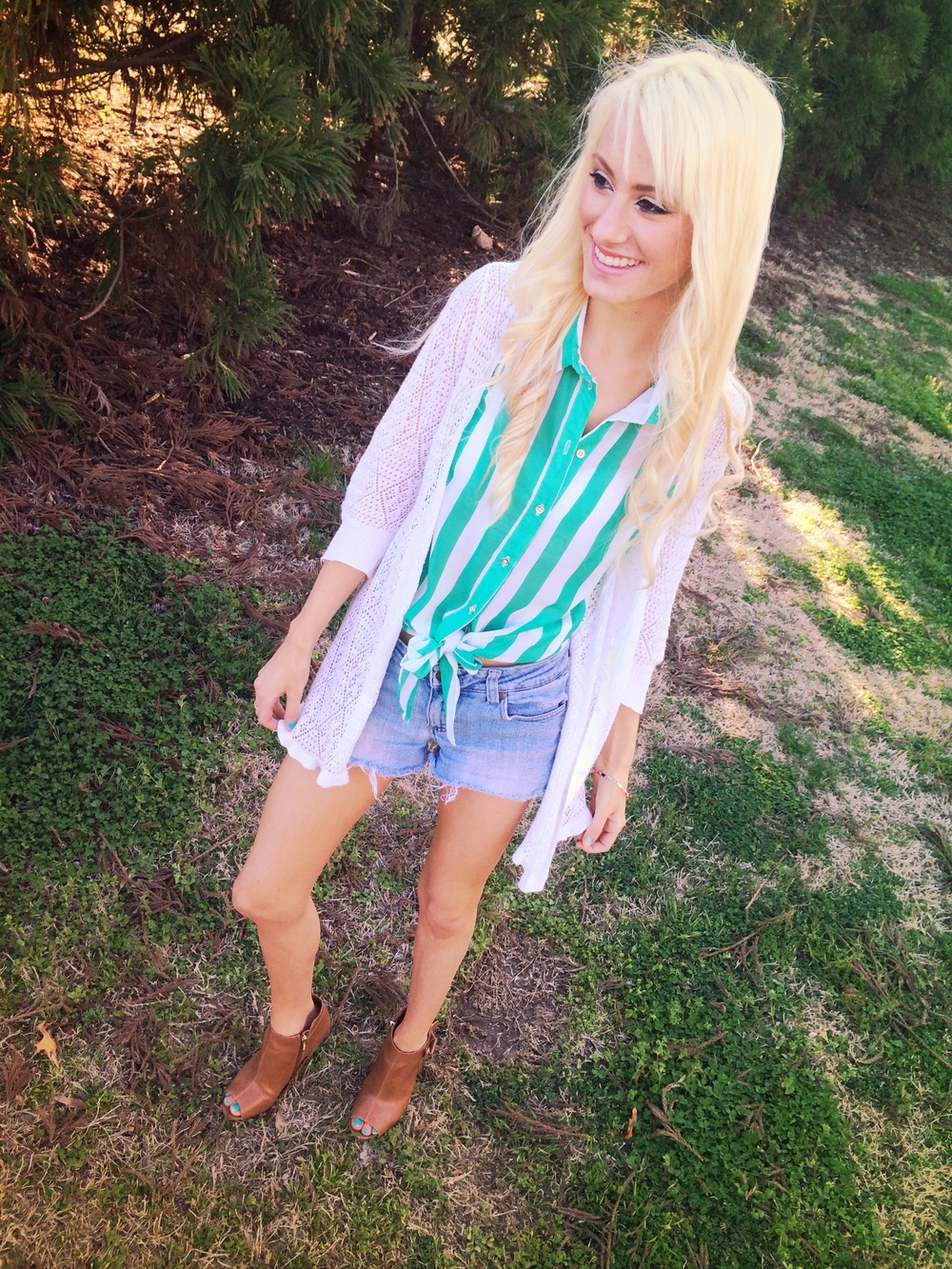 With all of this nice weather, I've been dressing more casual than I usually do, but I still try to dress it up a little. I spent most of this weekend outside at farmers markets and flea markets  so this light and flowy outfit was perfect. (The shoes? Not so much, with all of the walking I did, but they sure are beautiful).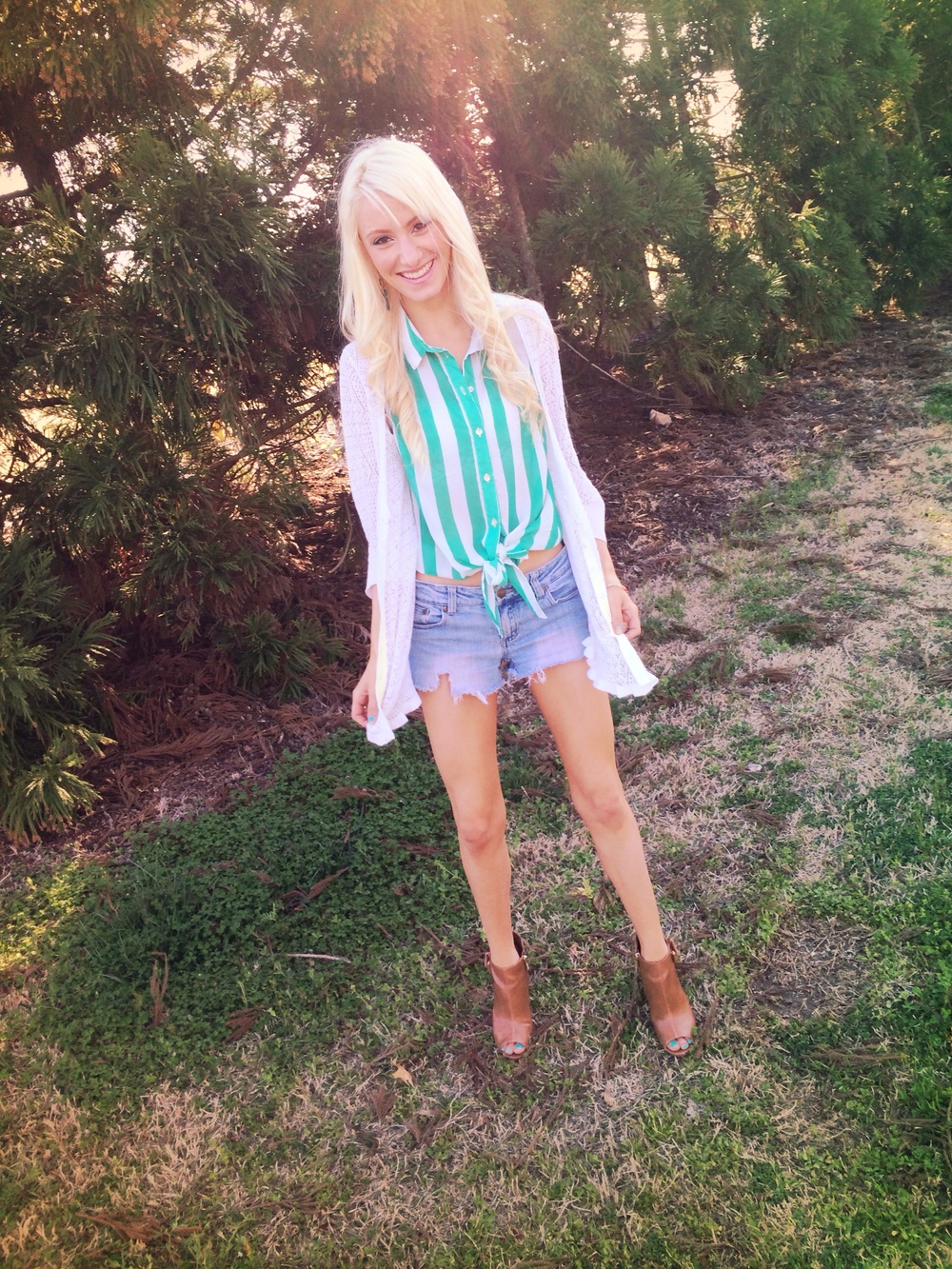 Since the weather actually felt like spring for once, I jumped on the oppurtunity to wear some ripped denim shorts and fun colors and patterns.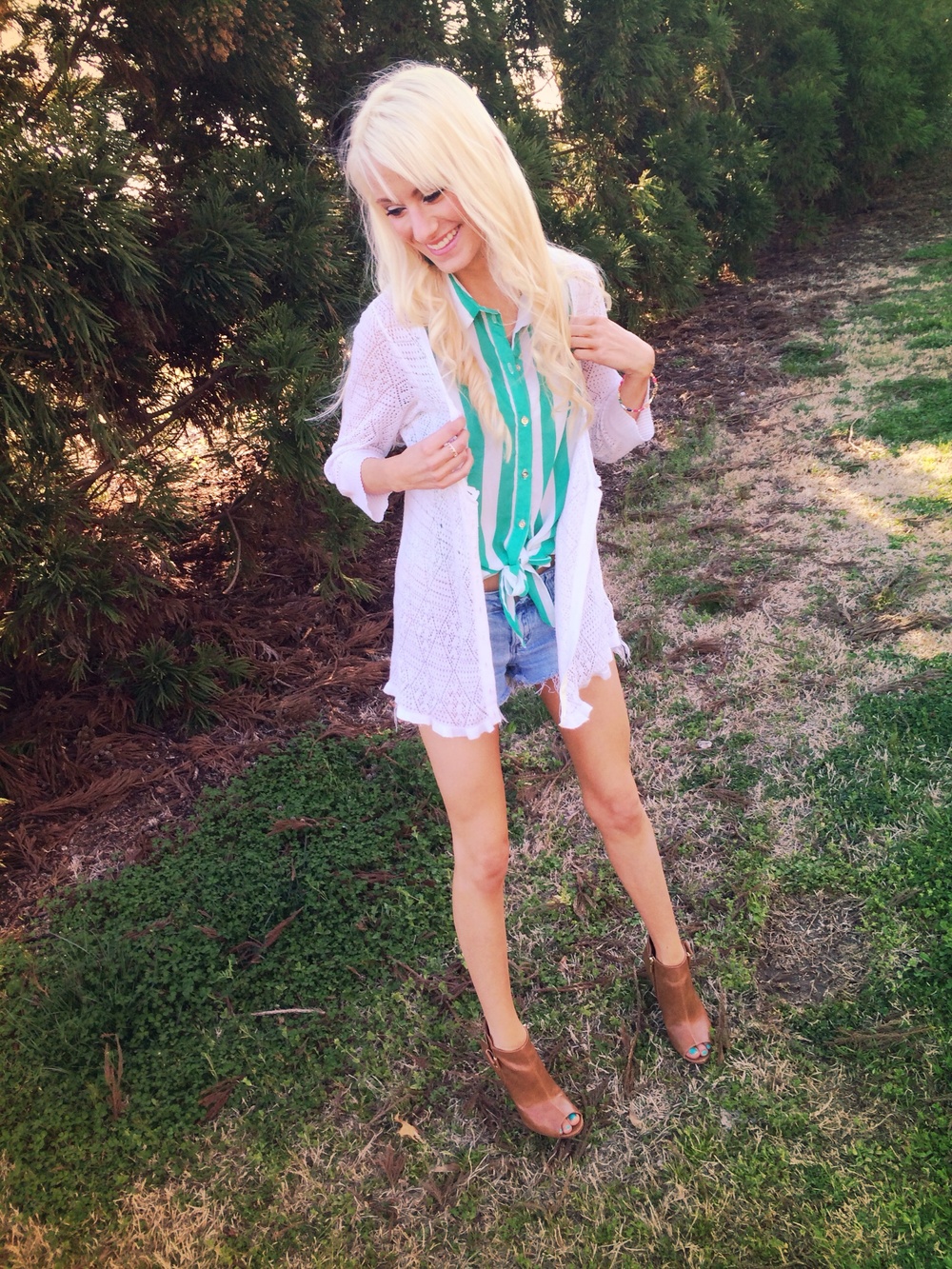 The green stripes on this sheer top is perfect for bright sunny weather, and the light sweater is a cute way to stay warm in the wind.  I wanted to make it look a bit more dressy, so I put on my favorite pair of booties and endured the discomfort.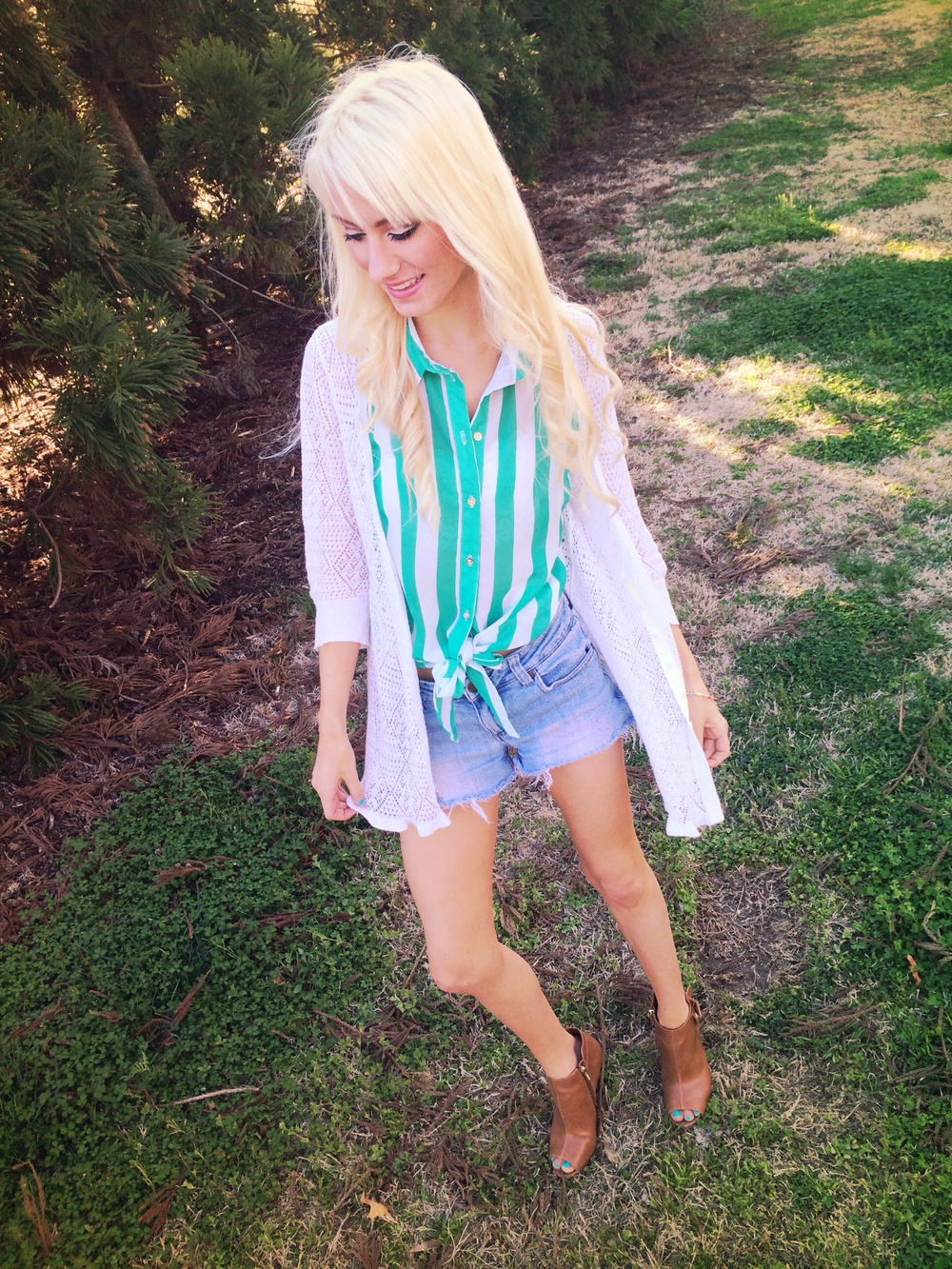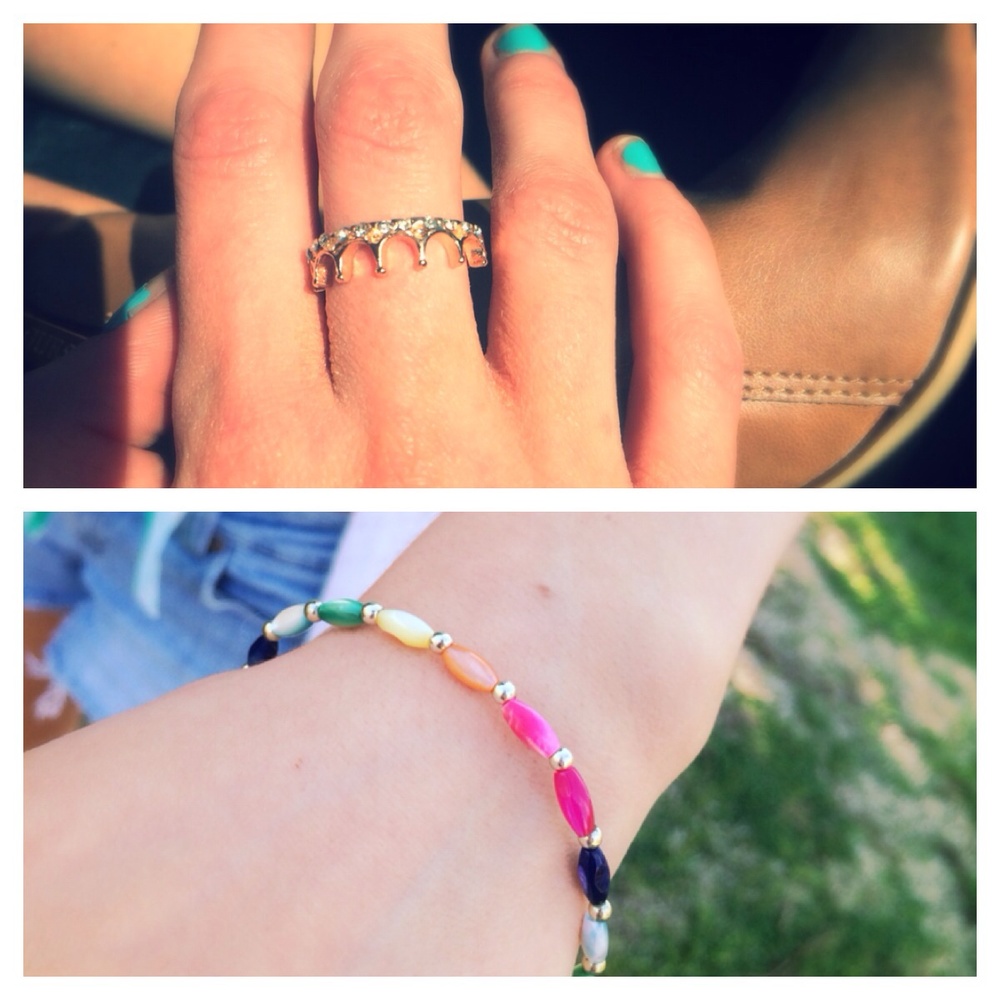 Top :: Papaya
Shorts :: Pacsun -(they were originally jeans that shrunk and became too short so I altered them) .
Booties :: Guess
Cardigan :: DKNY
Ring :: The Doodling Bug