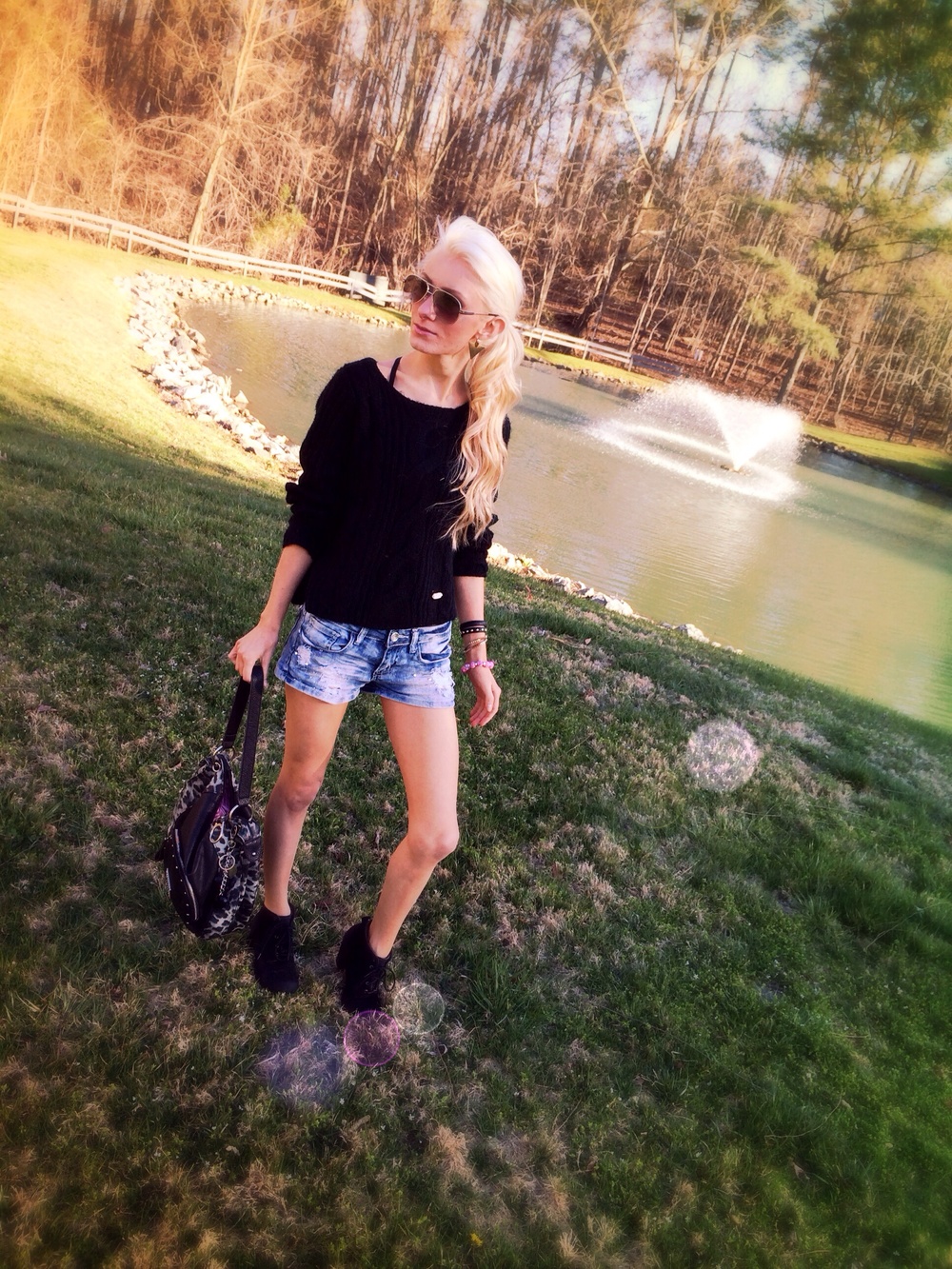 When will the weather make up it's mind? Some days it feels like being warm and springy, the next it falls back into the freezing clutches of winter.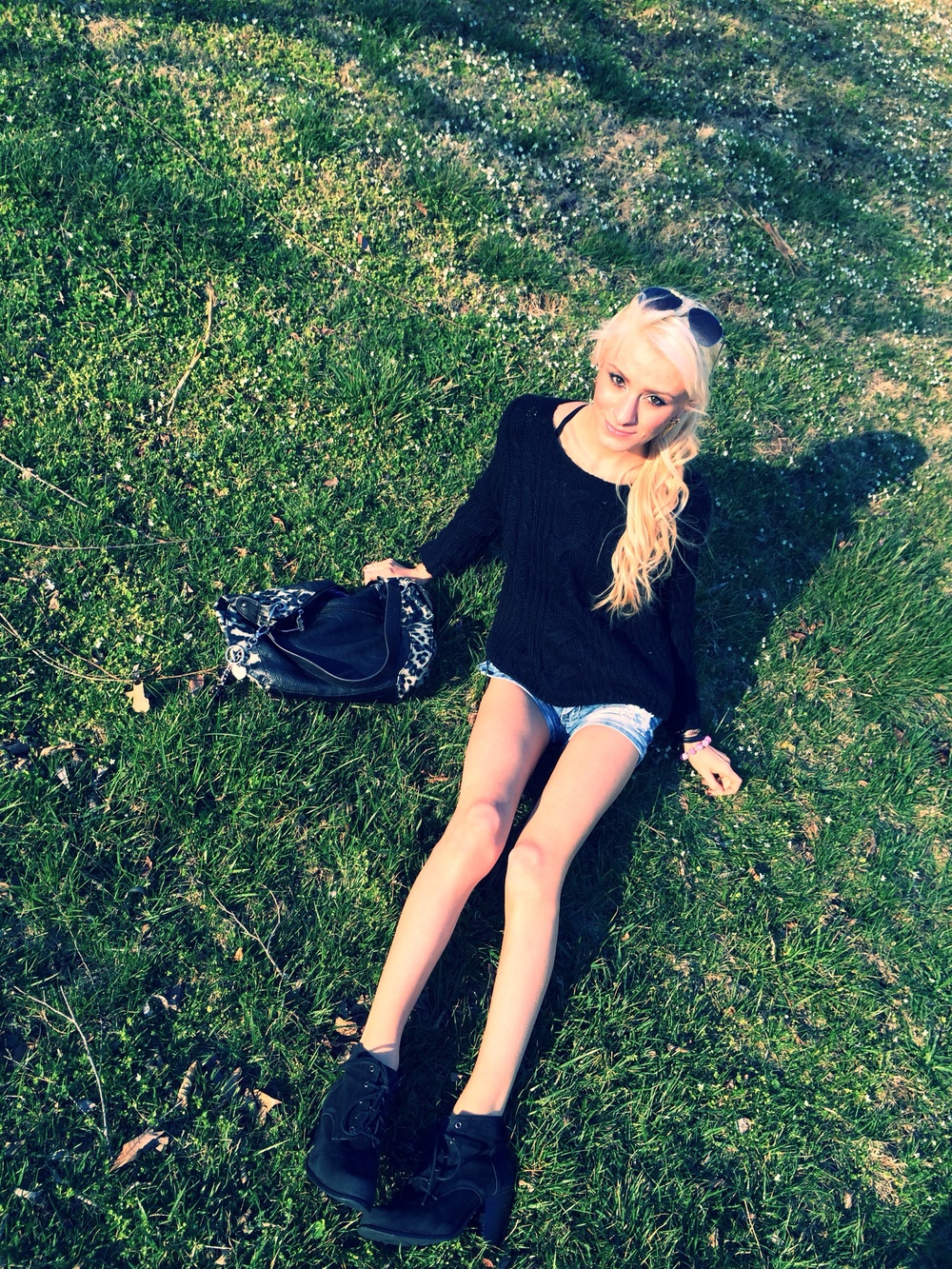 So I decided to be indecisive just like the weather. I wore a cozy knit sweater with black booties, and some ripped shorts.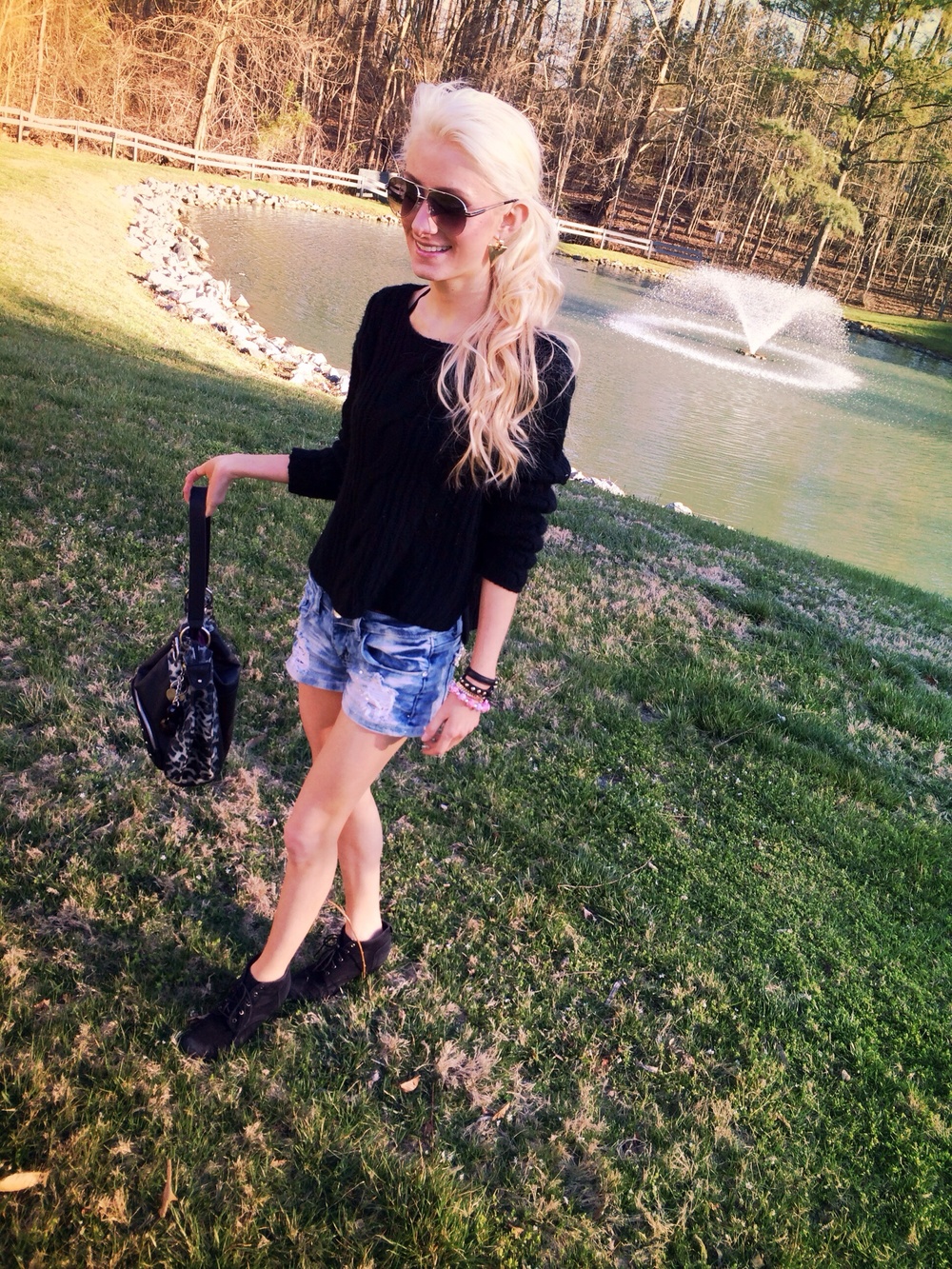 As much as I want it to be warm and stay warm, it's kind of fun to have the best of both worlds in an outfit.
Sweater :: Forever21
Shorts :: Papaya
Booties :: Rue21
Purse :: Kathy VanZeeland