Wedding season is coming upon us! All over our facebook feeds, everyone is announcing their engagements and wedding plans. And all of the people we follow on Pinterest have their wedding boards filled, (every girl has a wedding pin board wether she's engaged or not).  Seeing all of the fluffy, crisp, white gowns, and the romantic wedding hairstyles everywhere makes me realize that I should have put more effort into my hair and makeup for my wedding.  Unfortunately, I can't go back in time and hire myself a hair and makeup artist, but I can Piece together my ideal wedding look and just pretend that's what I looked like, right? While I wouldn't change a thing about my wedding decor, my hair, makeup, and dress preferences have changed a lot.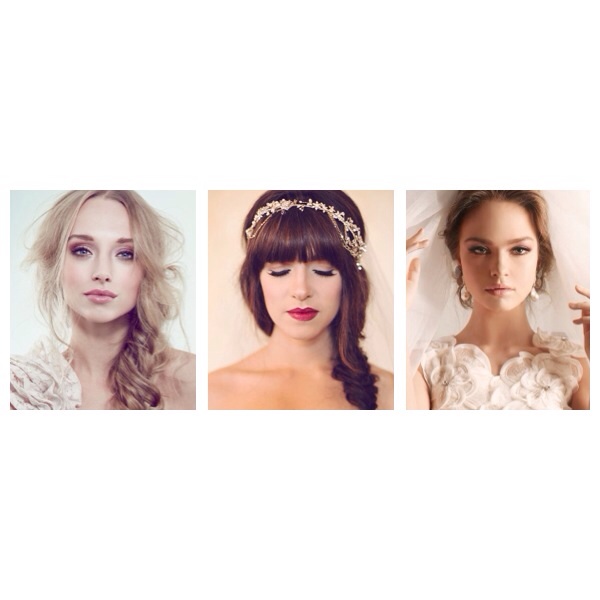 For my makeup, I would have opted for something soft and natural looking, (instead of the bright blue eyeshadow I wore that looked like what every girl wore to my middle school dances).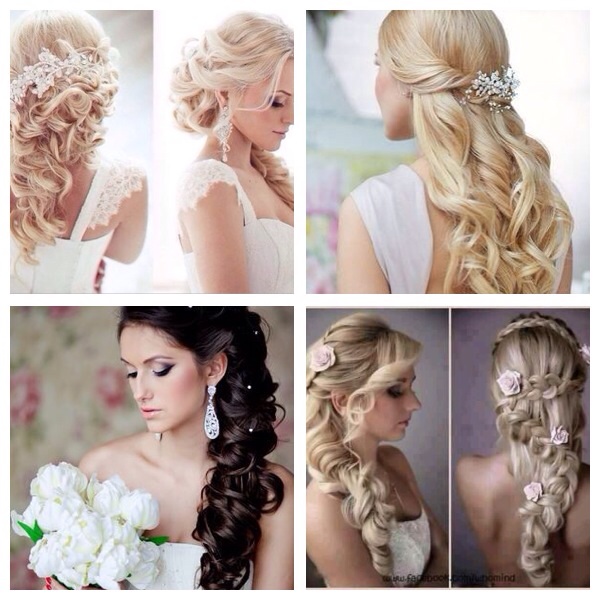 Updos are very elegant, but I think that if you have long pretty hair, why not let it show? And curls are just the epitome of romance when it comes to hair.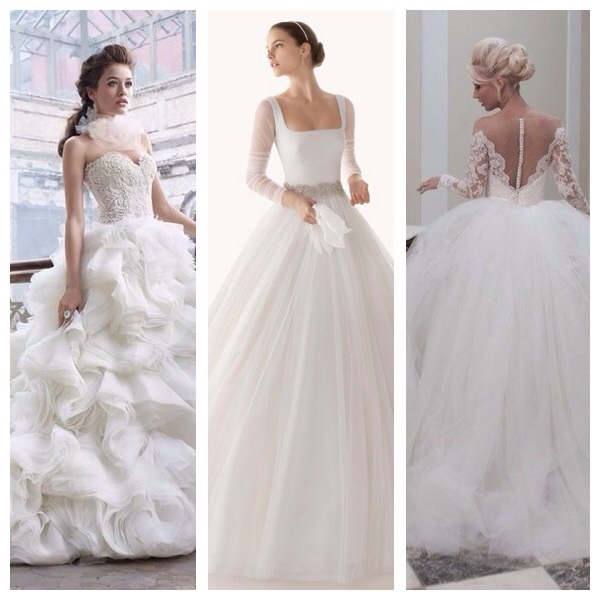 As for wedding dresses, it is so difficult for me to decide what I like best.  Even as a little girl, I never thought about what kind of dress I wanted.  There's just so many styles and shaps to choose from.  Ball gown dresses are super romantic and very flattering for ones waistline.  They also have the princess vibe.
But I also like more slimming gowns such as mermaid and a- line dresses.  They tend to look more mature and sophisticated and are incredibly flattering in curvier bodies.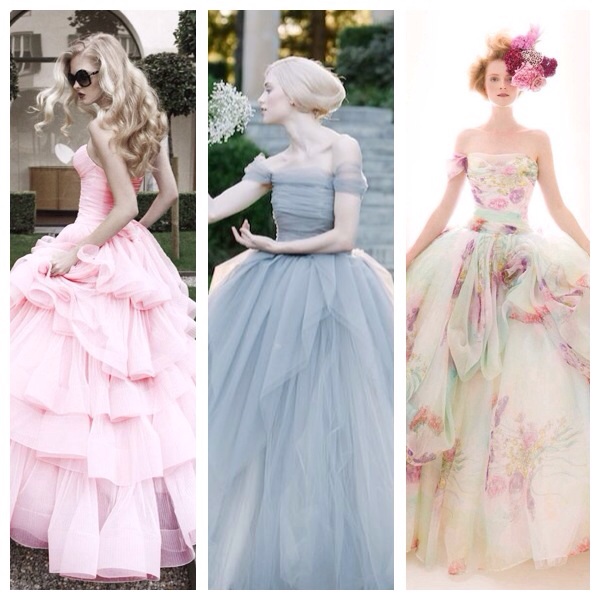 But I think that I would choose to go untraditional if I were to choose again.  Something that wasn't white, or that had a pattern.  They still look super elegant but have a little fun and personality thrown in.