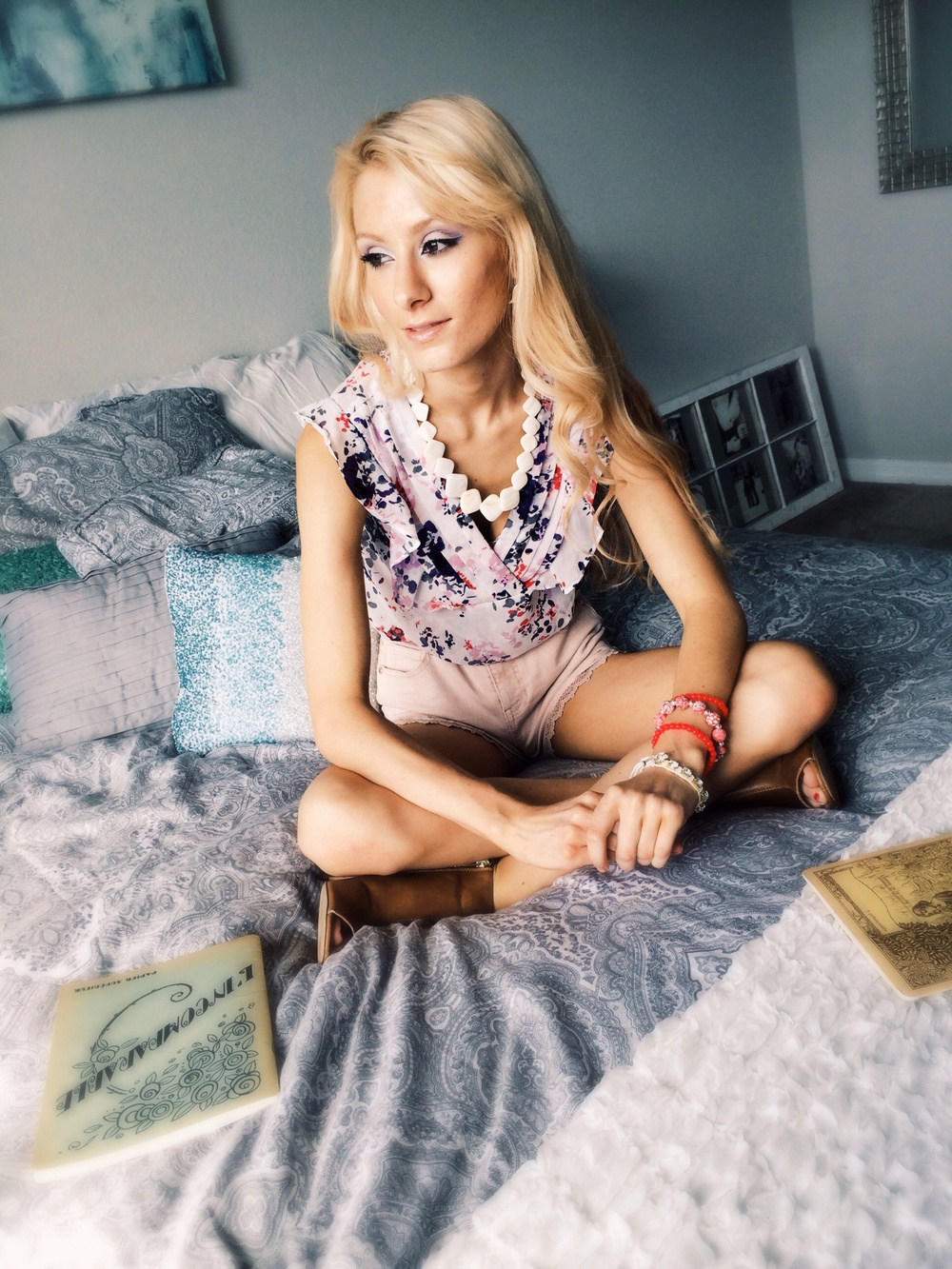 So, I had to take my pictures inside because of how crazy bright everything was, but I'm not complaining since I'm starting to see those tan lines.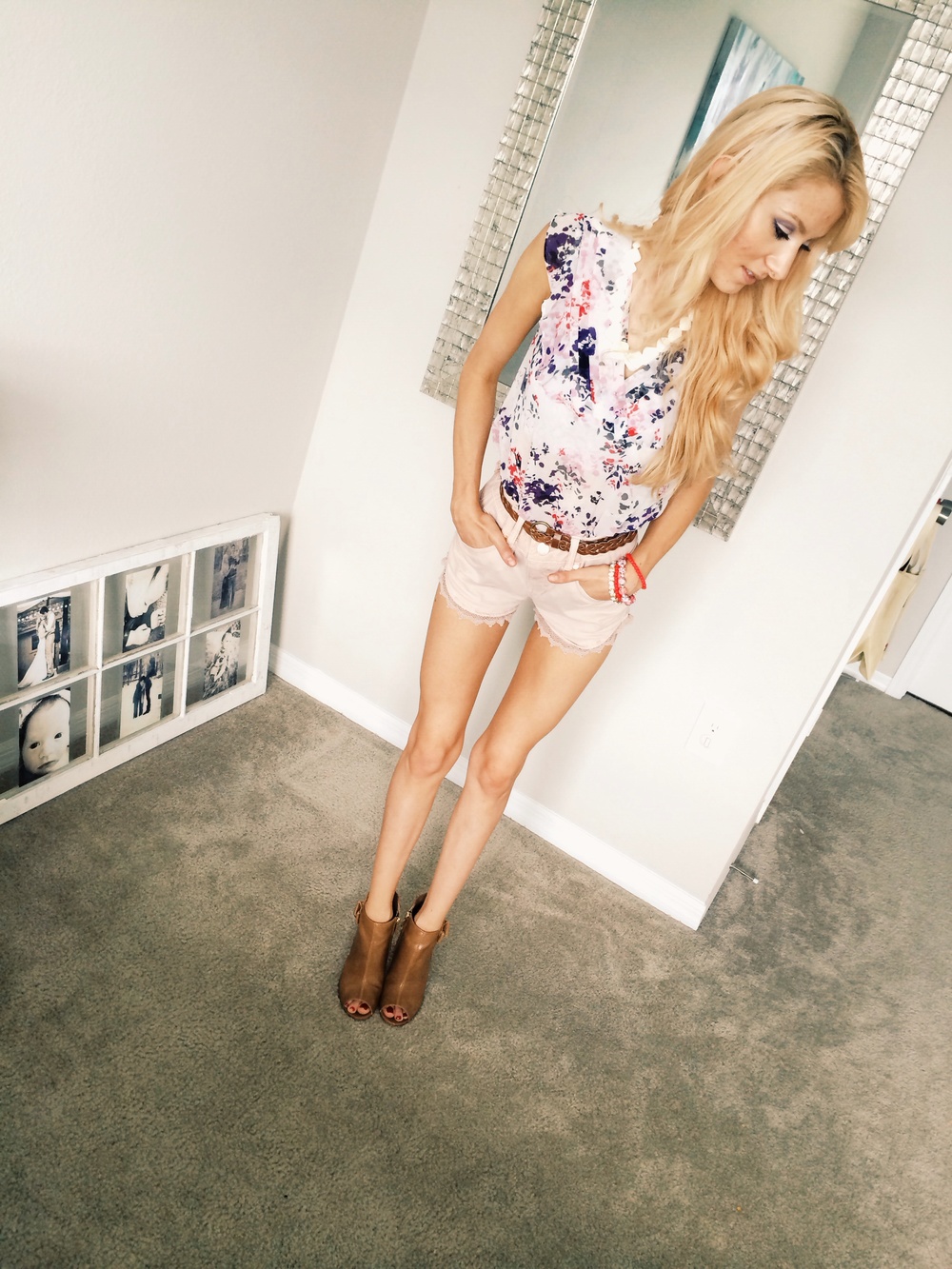 Highwaisted shorts are my latest obsession. They can be really flattering and I like to cinch my belt a little tight to flatter my waist a bit more.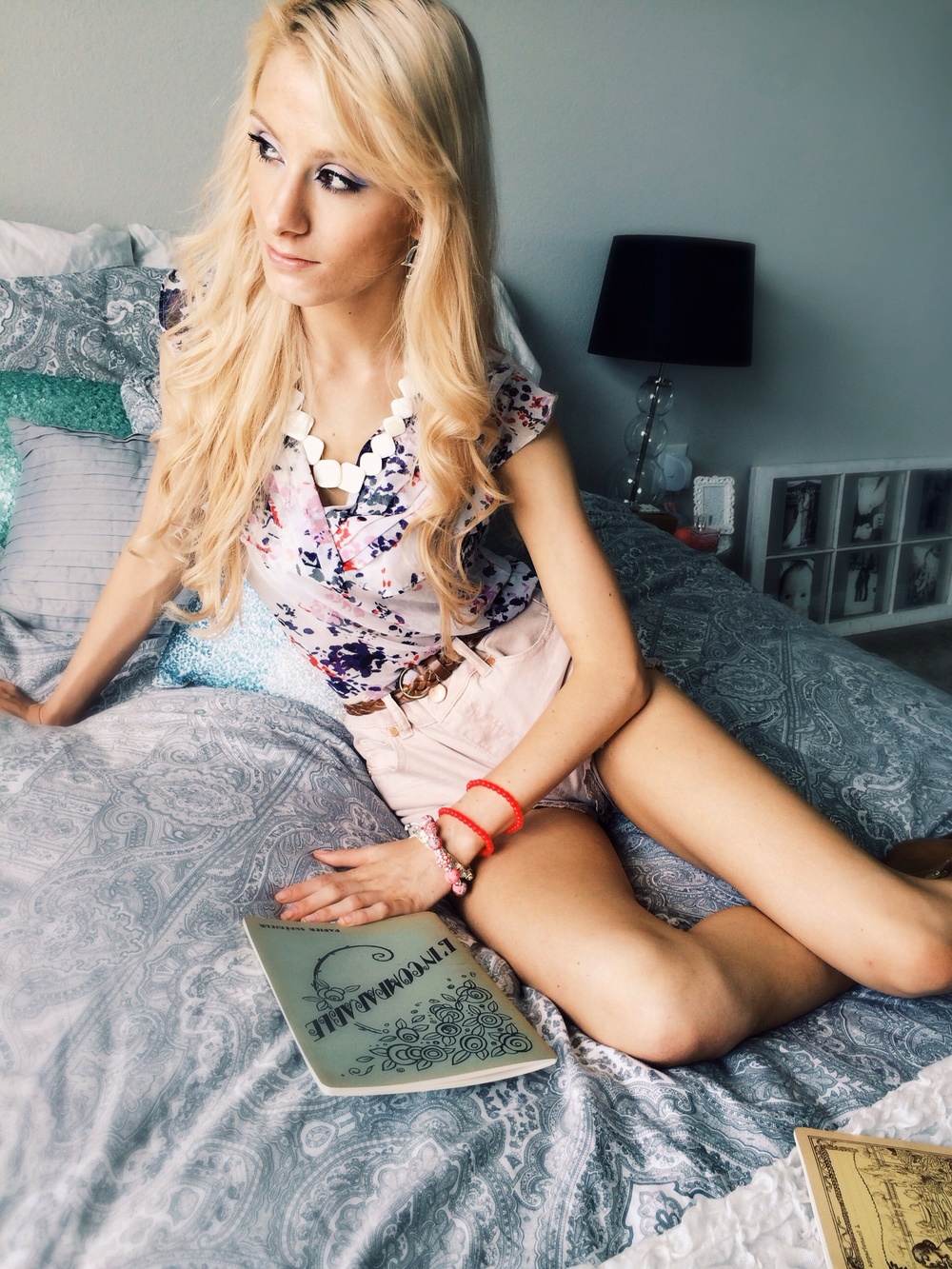 I found these shorts for sale at Charlotte Russe, they we're buy one get one for $10.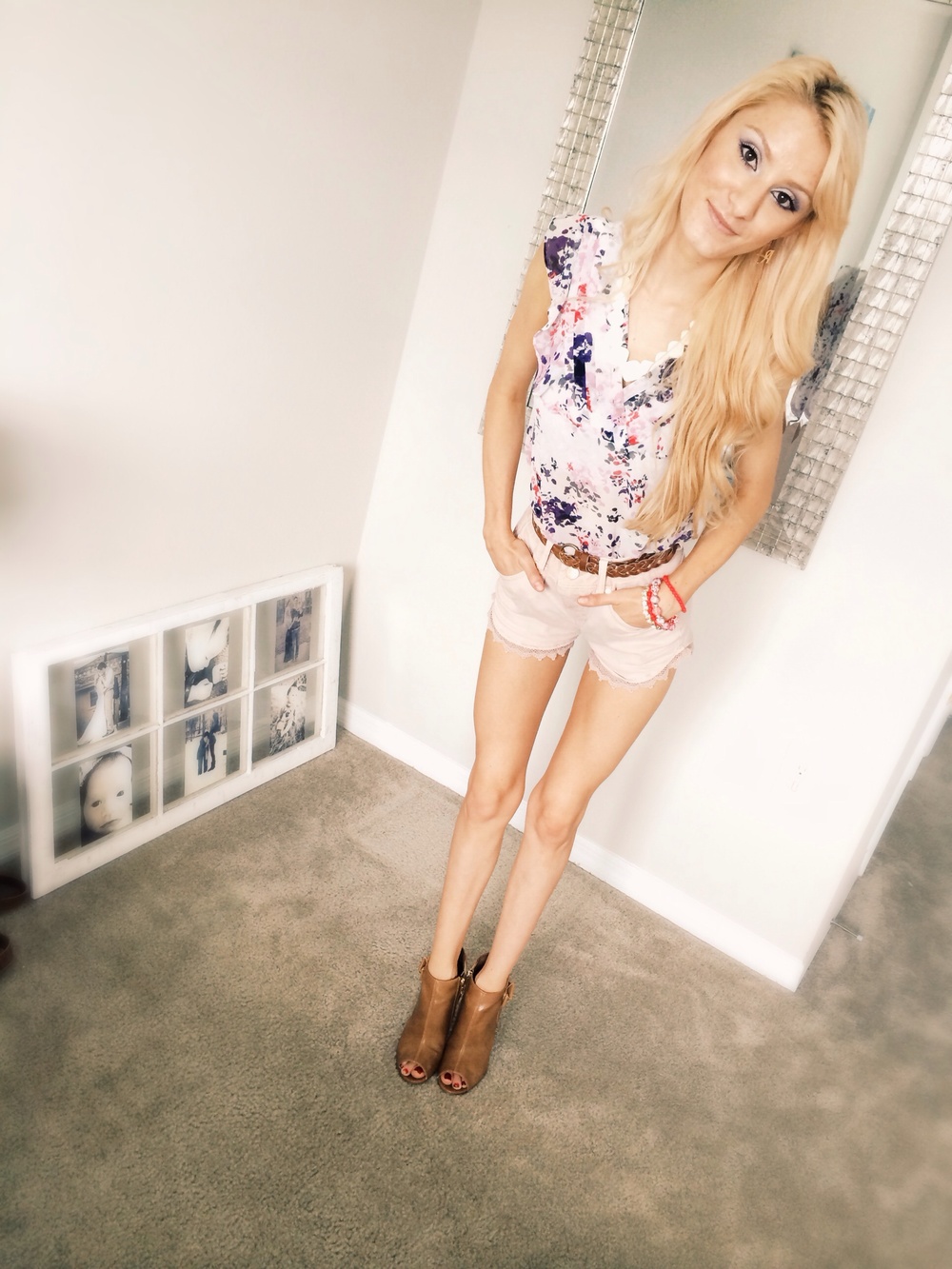 The pale pink color and floral top are perfect for spring, and the little touch of lace looks so adorable and sweet.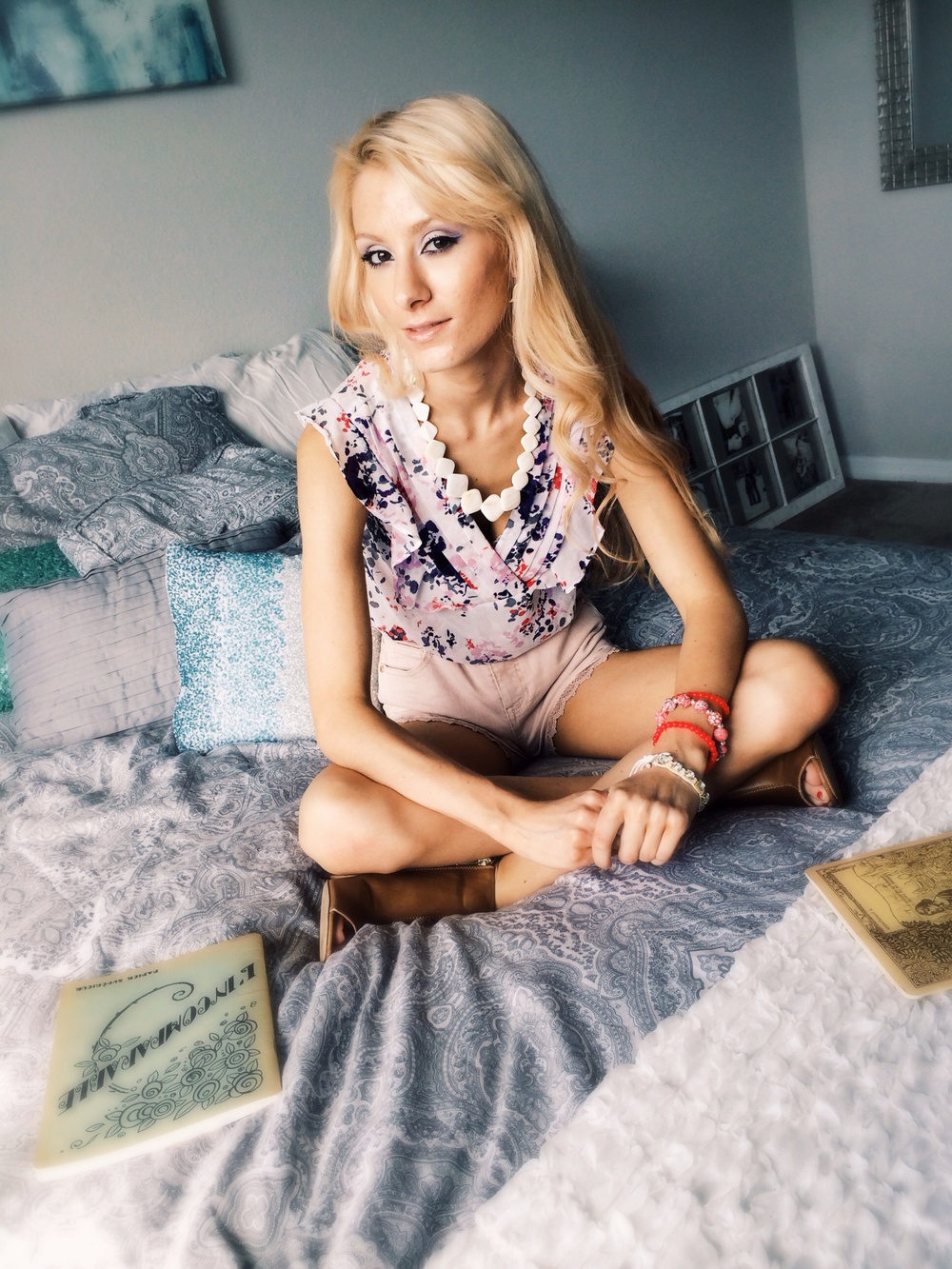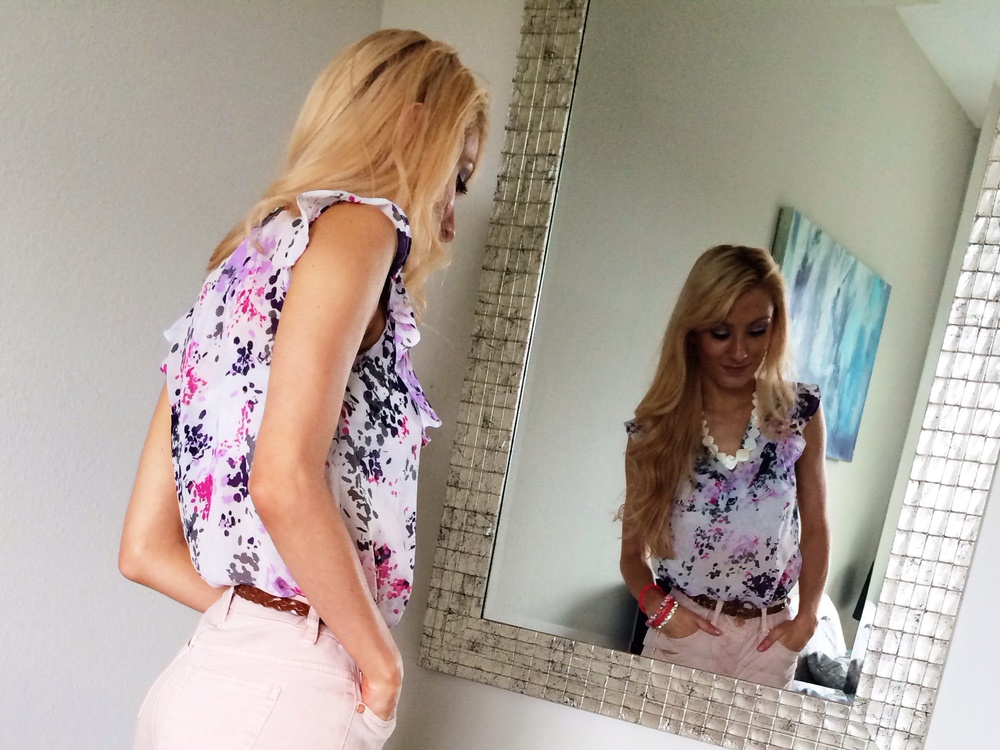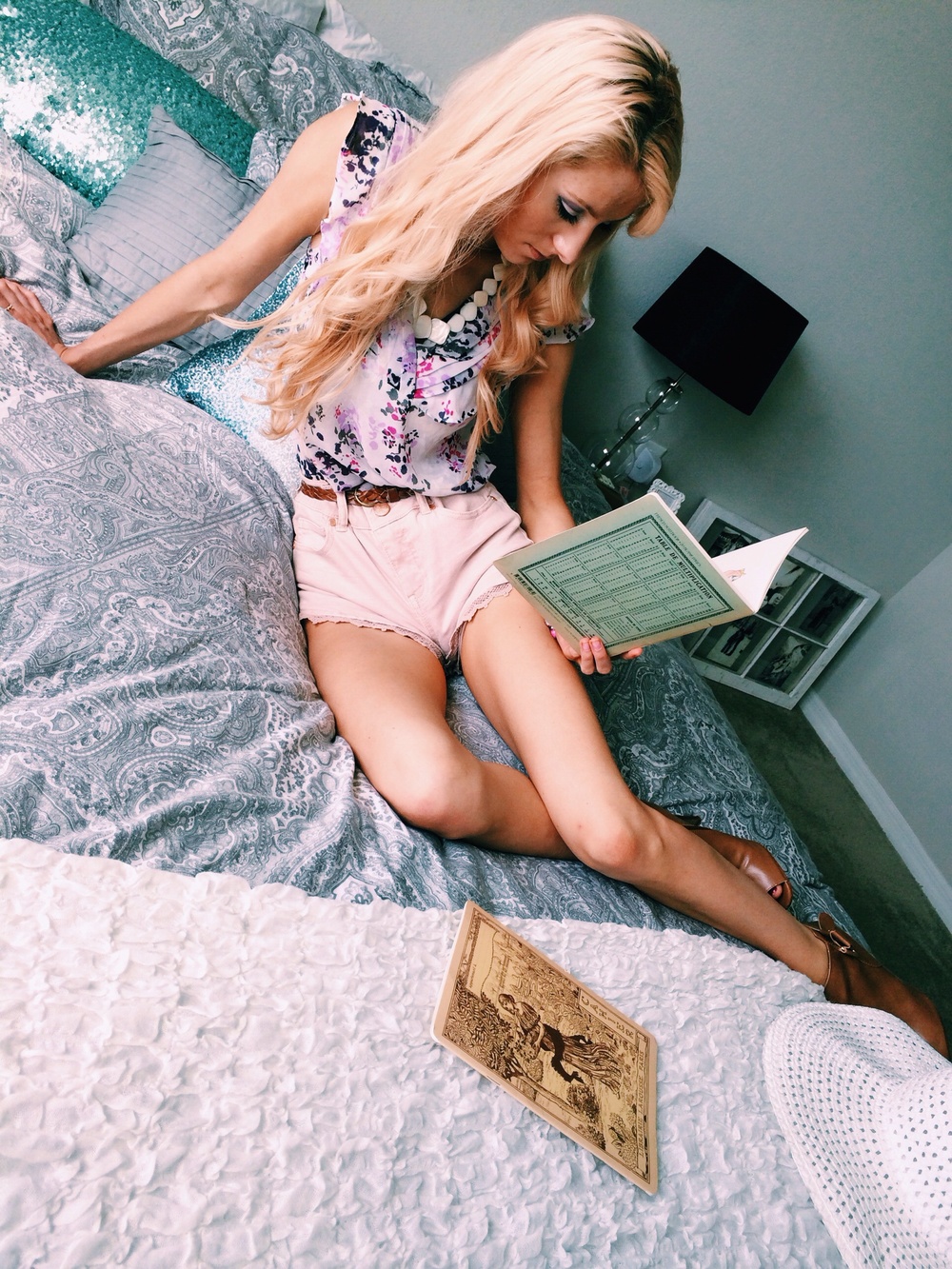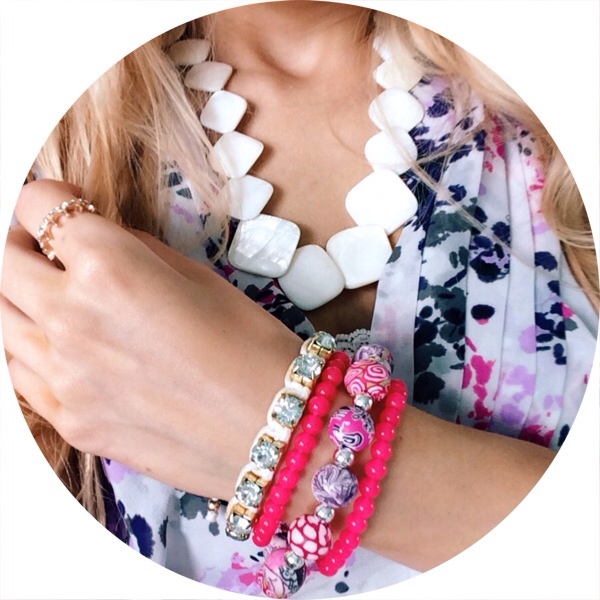 Shorts :: Charlotte Russe
Top :: Loft
Booties :: Guess
Necklace :: Flea Market
Pink Bracelets :: Forever21
Clay Bracelet :: Viva Beads
Ring :: The Doodling Bug