Audrey Hepburn's birthday was a couple days ago and I saw so many beautiful pictures of her everywhere.  So seeing all of those stunning pictures and her always gorgeous makeup, I decided to do my own version of one of my favorite looks of hers.
I love dark and dramatic makeup, and even though this is dark and dramatic, it is still simple and soft. She is wearing a lot of eyeliner but the lines are not harsh they are blurred and softened. So here's my simple version-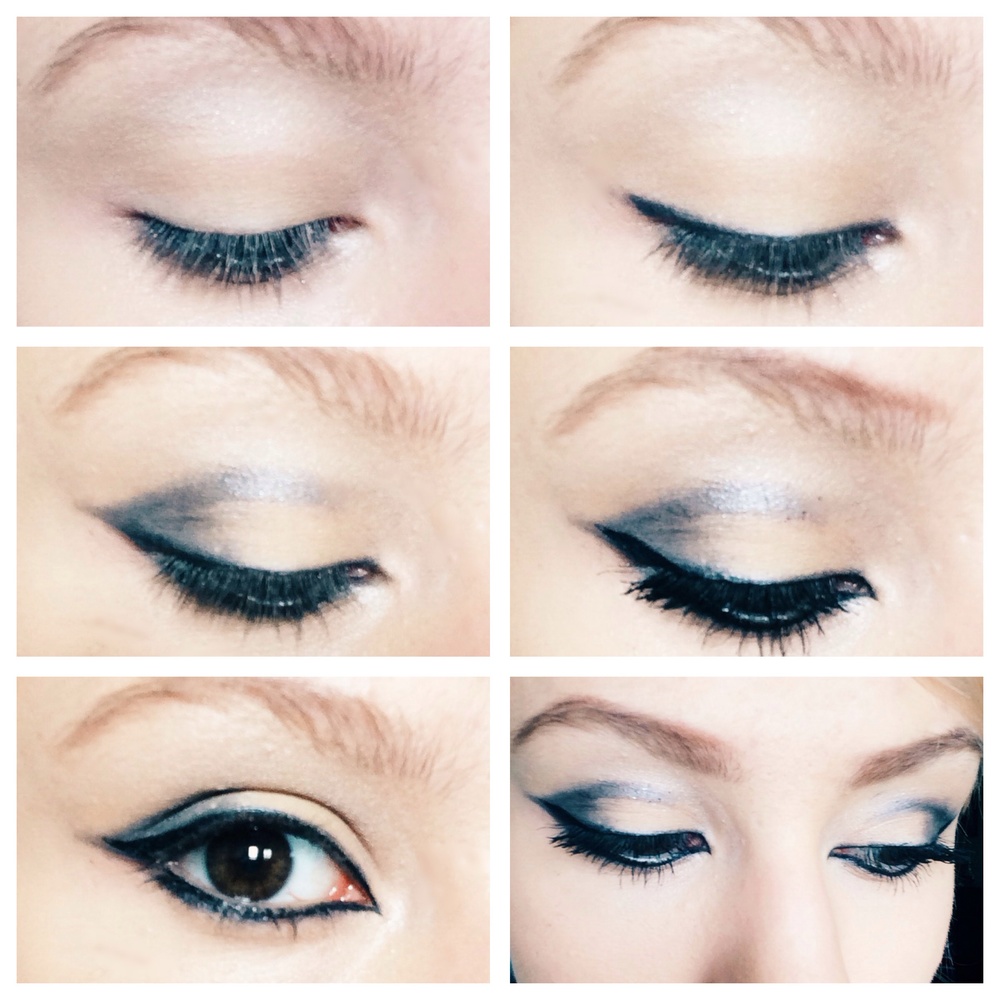 I started with a primer, then just swept a light flesh tone over my lid.
I then used an eyeliner brush and swept black eye shadow across my top and bottom lash lines, and the inter corners of my eyes. (this is what gives it a softer more blurred effect).  I extended it to make a rough wing.
I then used the same brush and black eyeshadow and blended it lightly into my crease. And connected the crease line to the extended wing.
Then I just blended some black eyeshadow on the corners of my eyelid.
After all of the blending was adjusted and even, I thinly lined my eyes with liquid eyeliner and made wings with it that are slightly darker than the blended eyeshadow. (I usually fill in my water lines but for this look only the outside of the eyes need to be lined).
Then simple throw on some mascara.  🙂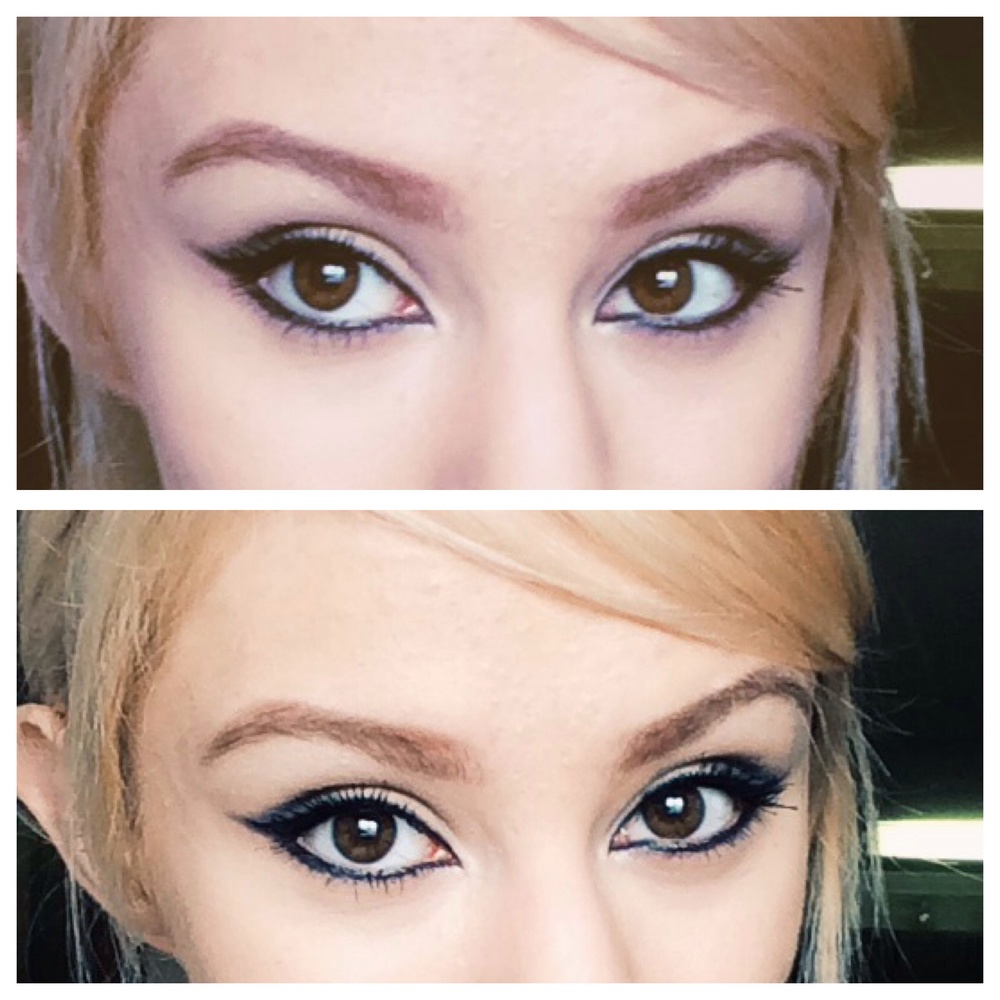 If you are lucky enough to have thick eyebrows, then you should be good to go, but for those of us who lack eyebrows, I simply lined the tops of my brows into the shape that I wanted and heightened my arch a bit, then filled them in with brown eyeshadow.