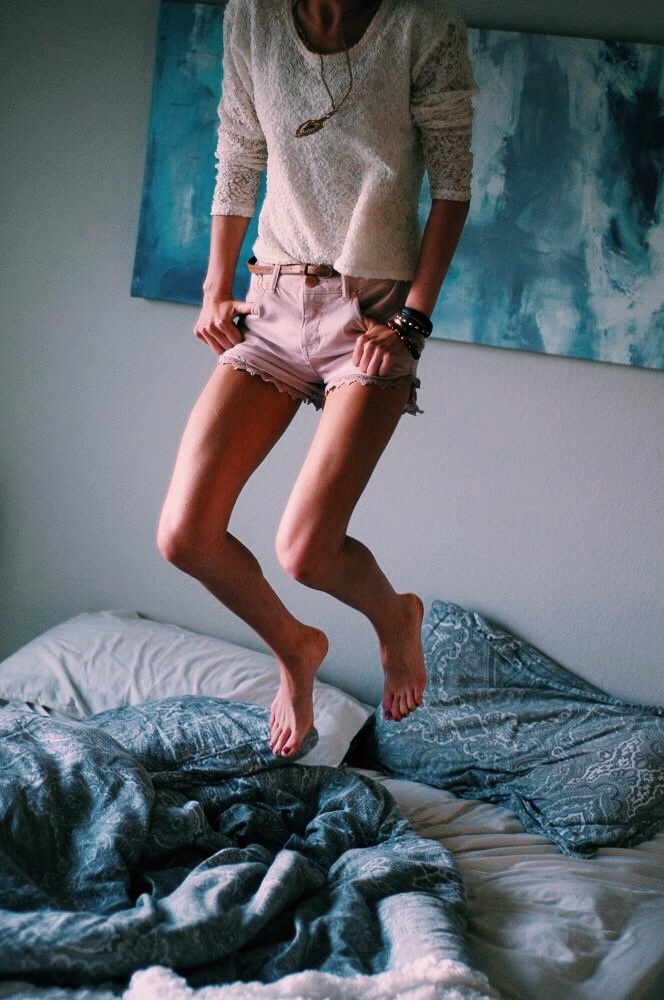 I've been a little bit busier lately since starting classes, but I have a few accumulated Outfit Of The Day pictures, so I should hopefully be posting more regularly again.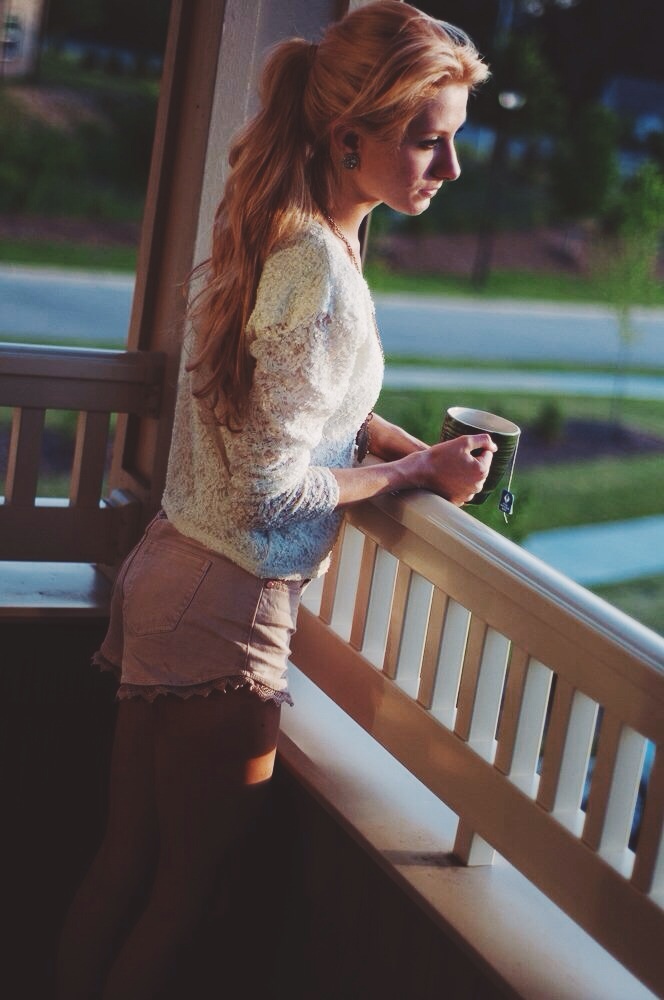 Still obssessed with high-waisted shorts, obviously,(I think that everyone is).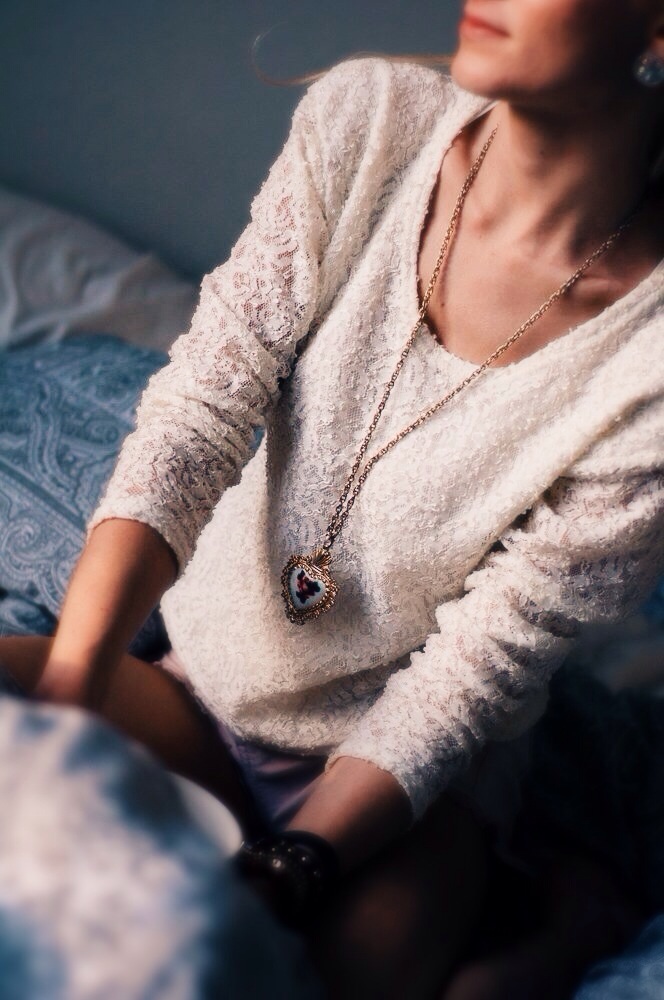 I found this gorgeous top at Goodwill for about $4! And it looks like it's never even been worn. I really love it not only because it is lacy, but it possess the comfort and effortlessness of a sweater, but it is still very put together and classy.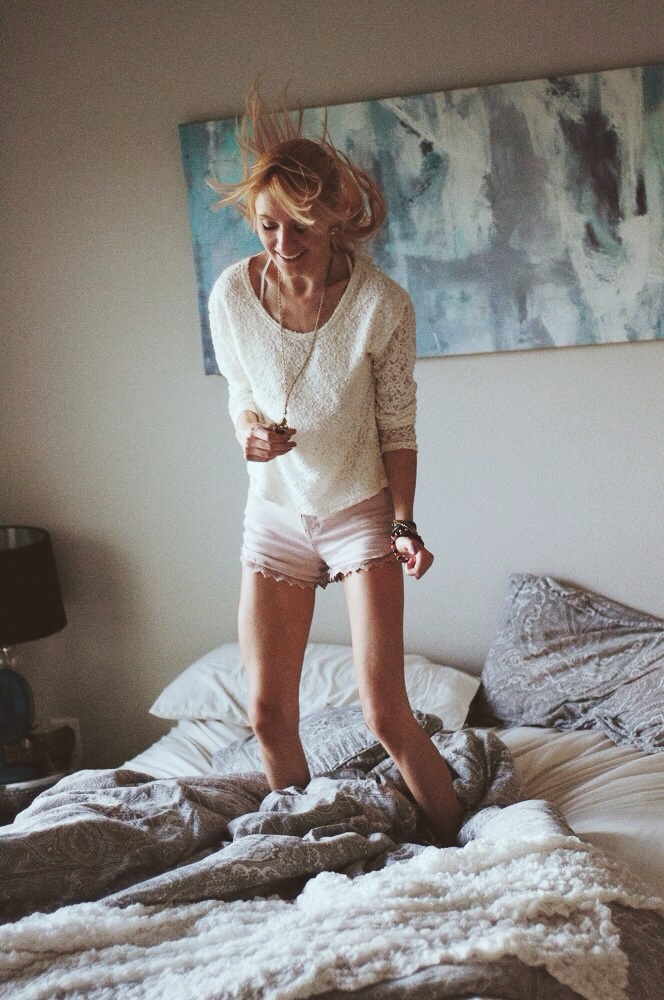 I had a little too much fun jumping on the bed, (memory foam is not very easy to jump on, nor sleep on for that matter).