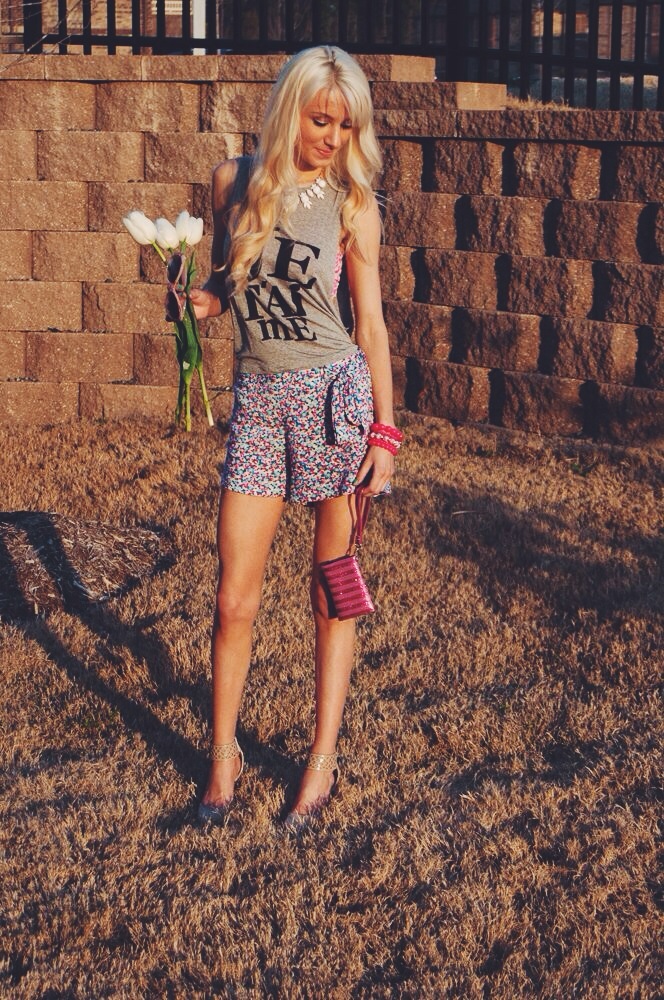 This is an old outfit of the day that was on my camera. A little flashback to when I had platinum hair, (what was I thinking)?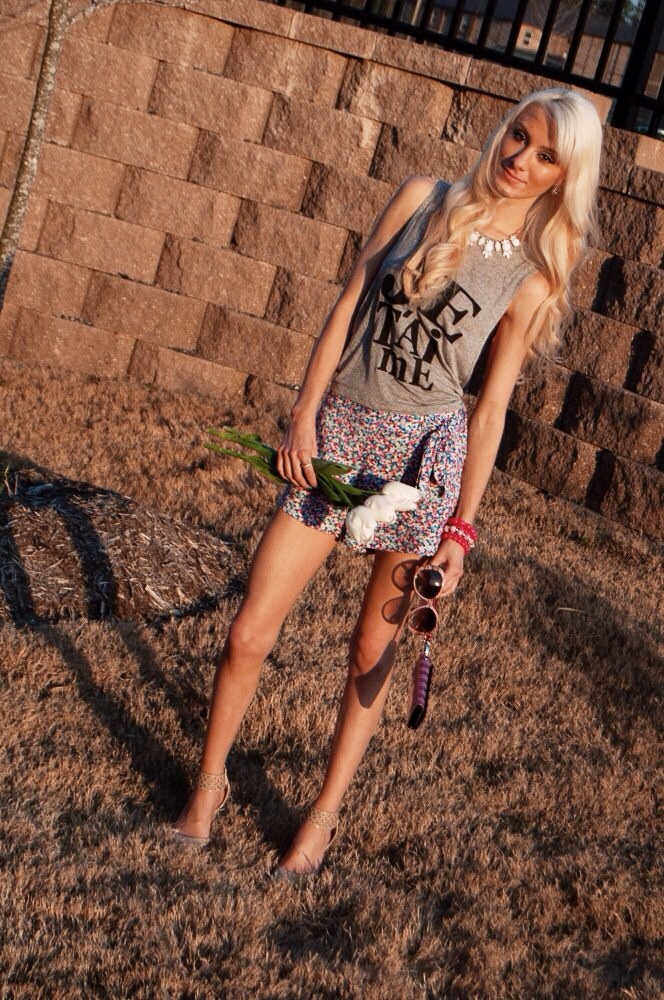 I love these shorts because they're convenient and modest like actual shorts, but they kind of look like a skirt. I found them at Ross for about $3!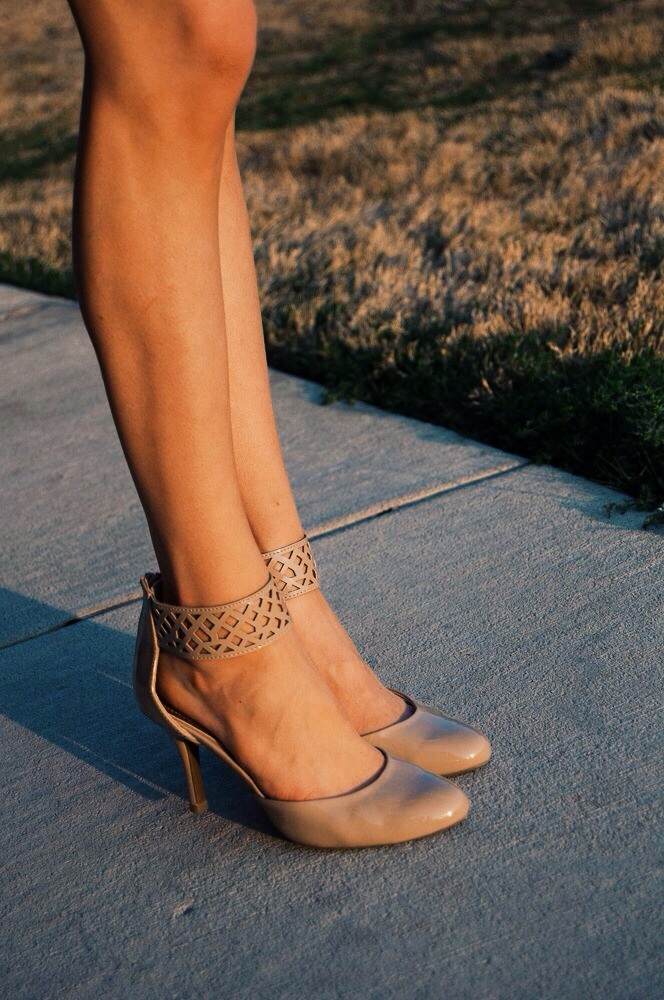 I also found these shoes at Ross for only $17.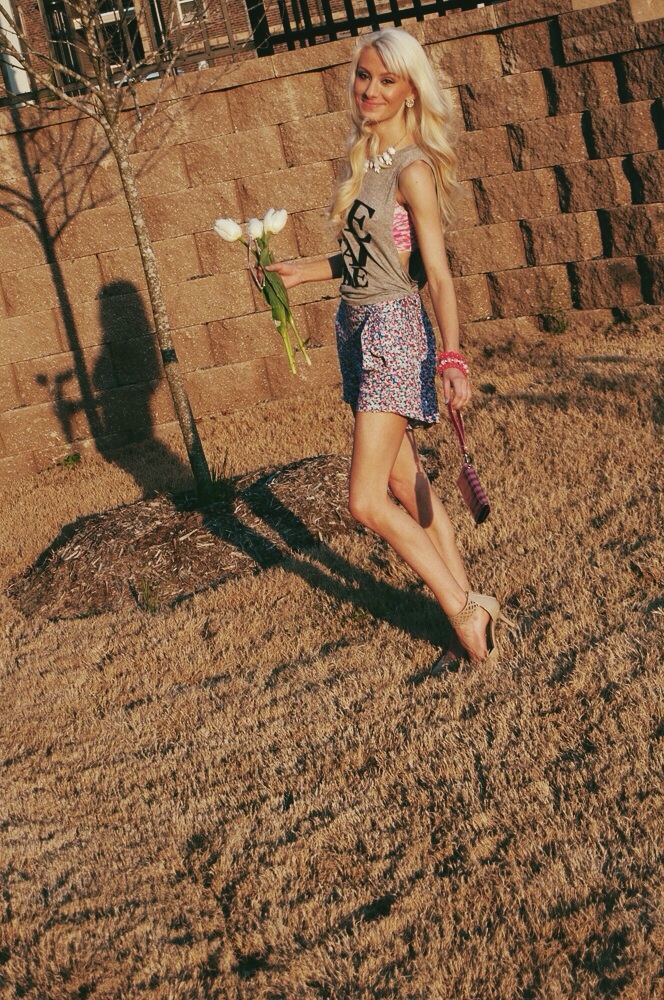 Actually, I do believe the shirt is from Ross as well, (I love Ross… Obviously).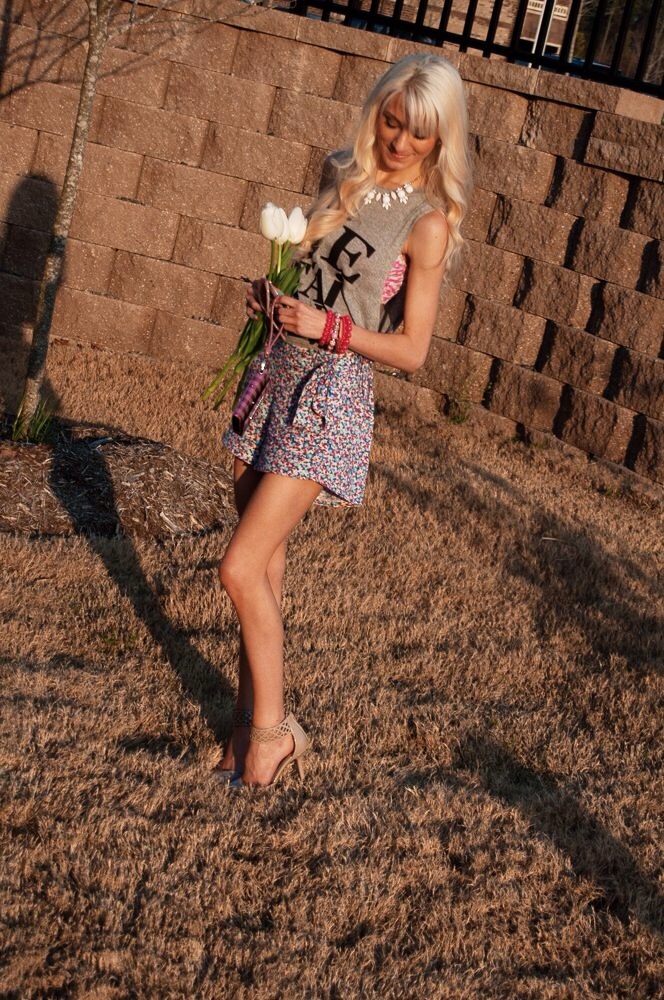 This was around the beginning of Spring, and I thought floral shorts were perfect. And The husband commented many times about my excessive amount of dark clothing during the winter, so I decided to try to brighten things up on that day.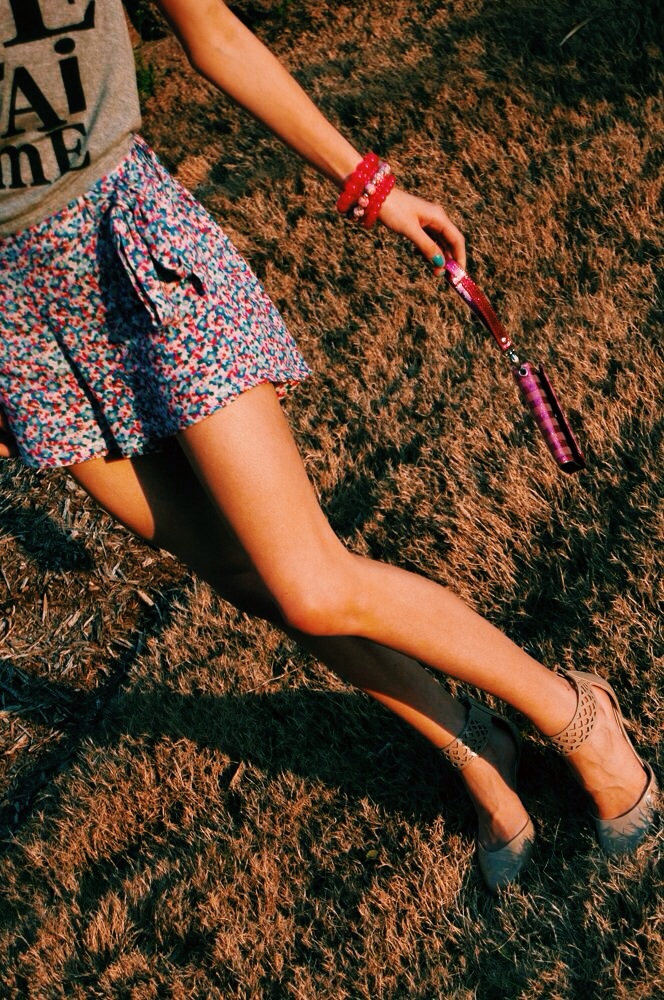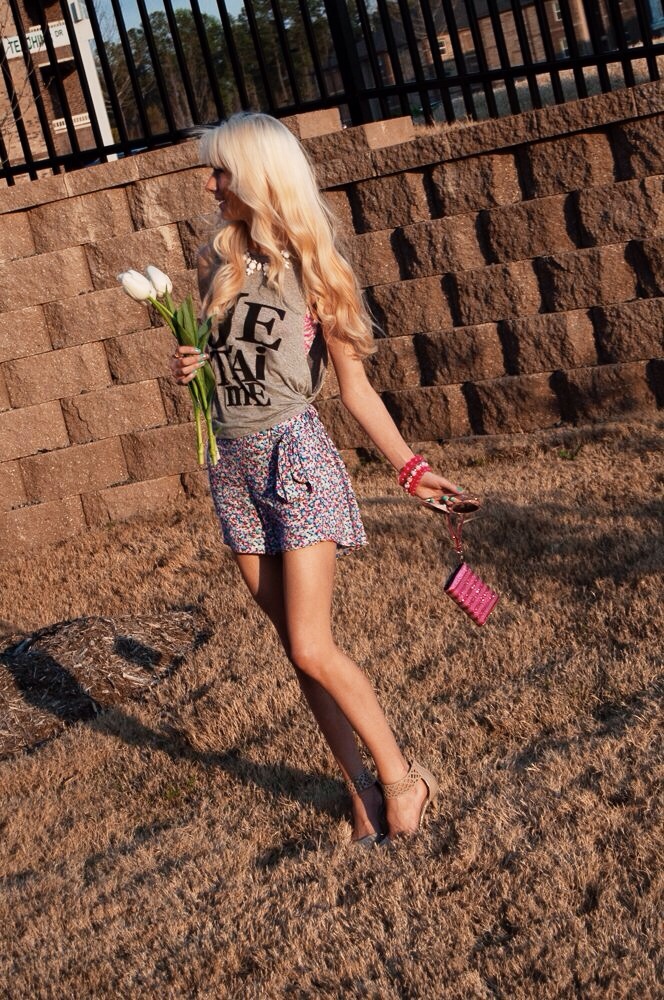 Top :: Ross
Shorts :: Ross
Shoes :: Ross
Wristlet :: Victoria's Secret
Necklace :: Charming Charlie
Pink Brallet :: Victoria's Secret