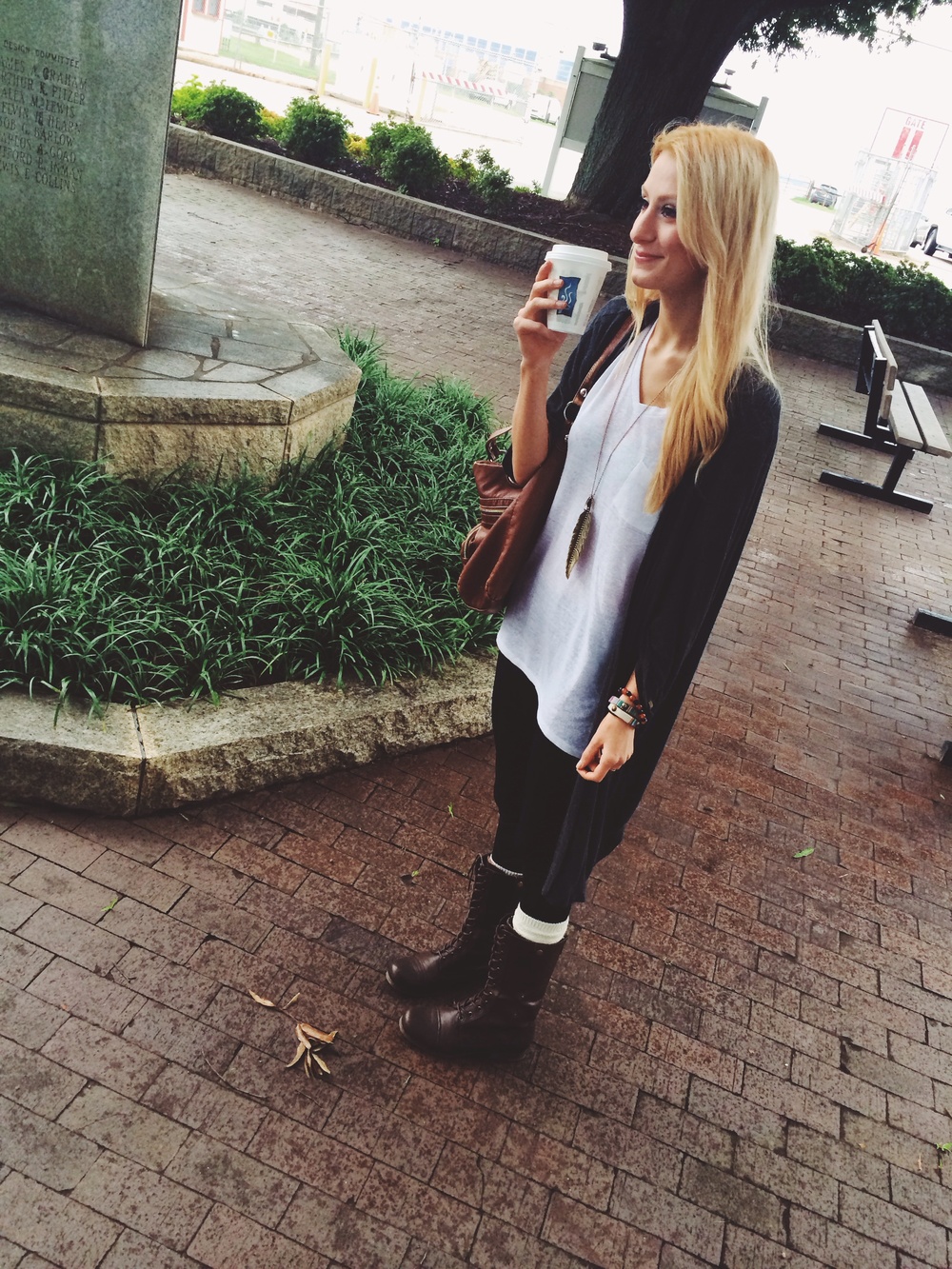 I was pretty much on a crazy emotional roller coaster my entire morning yesterday.
I got up at five, (I swear I did), and ran a few miles, (I'm almost starting to not believe me ;)). So I was feeling pretty pumped and woke awake to take my radiology certification test.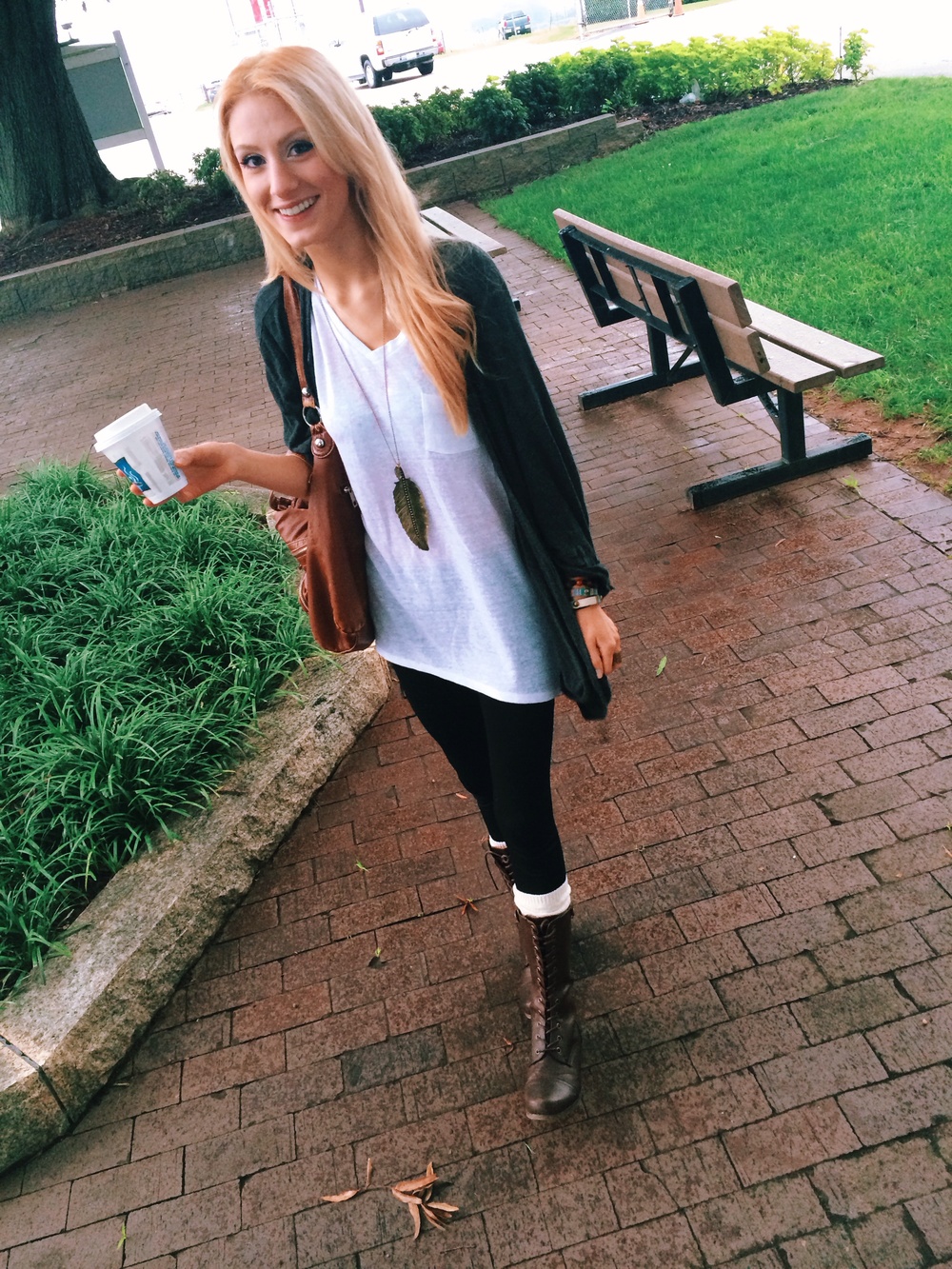 Luckily,I had three attempts to take the test, because I failed the first attempt. (But in my defense, my x-Ray tube was not cooperative and neither was my patient/husband). So I did my second attempt on a classmate that I've never spoken to once… Yeah, it was incredibly awkward, but I passed! So after being pumped, then nervouse, then disappointed, then angry (I let the husband know what a terrible patient he is), then awkward, then finally relief that it was all over and I passed. I was pretty exhausted.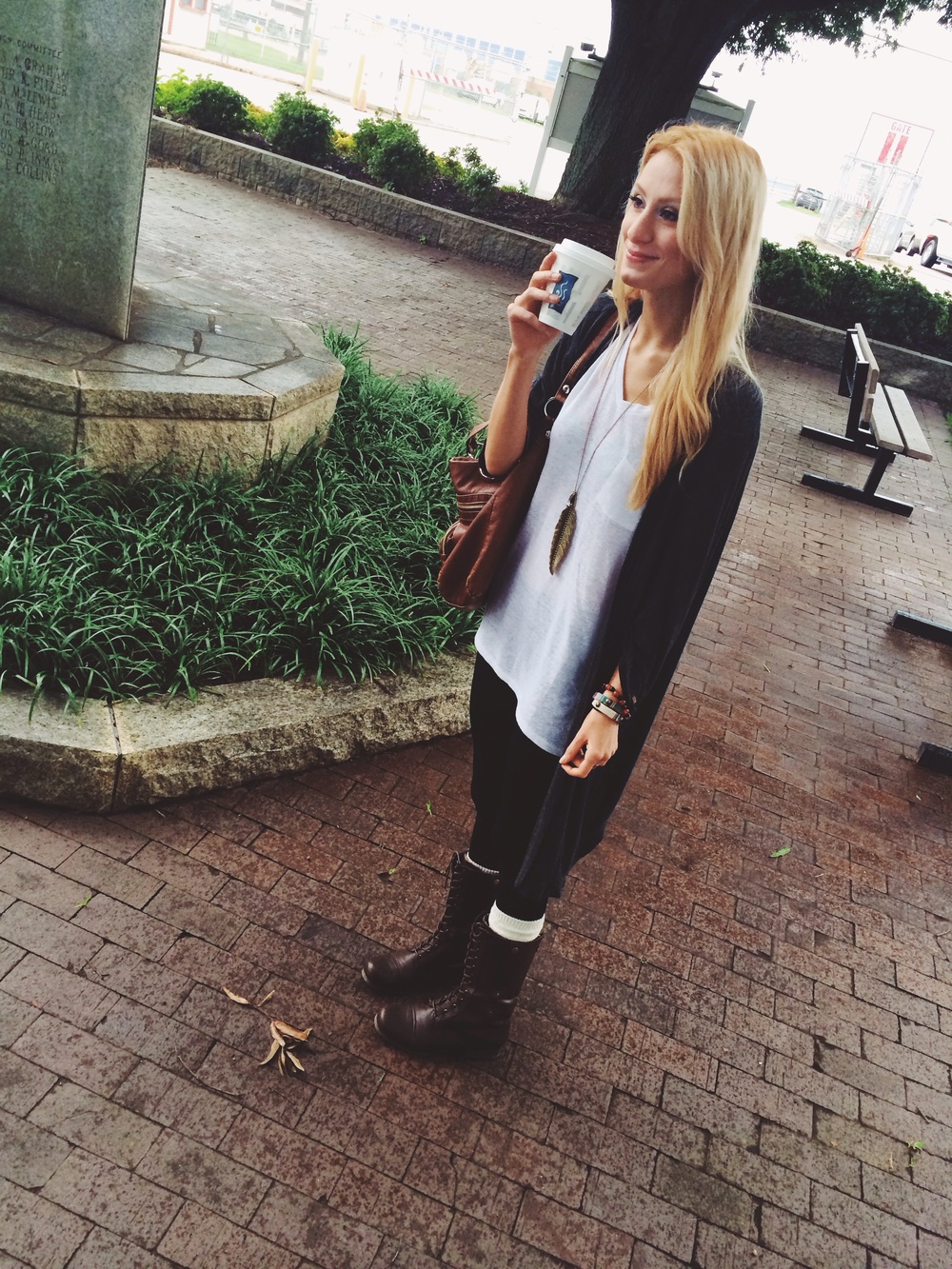 This chocolate latte I found at a booth at the flea market is amazing and surprisingly only 60 calories. It made my day about a gazillion times better!
And it was cold and rainy. So I decided to keep it simple, warm, and comfortable. And these beautiful boots kept my feet dry and warm.
Cardigan :: Marshall's
Shirt :: Target
Leggings :: Marshall's
Boots :: Forever21
Necklace :: Charming Charlie