The family and I finally found a church to visit since moving to North Carolina. It was pretty much the coolest looking church I've ever seen, and the kids area was pretty sweet (I wouldn't have minded staying in the kids classes ;))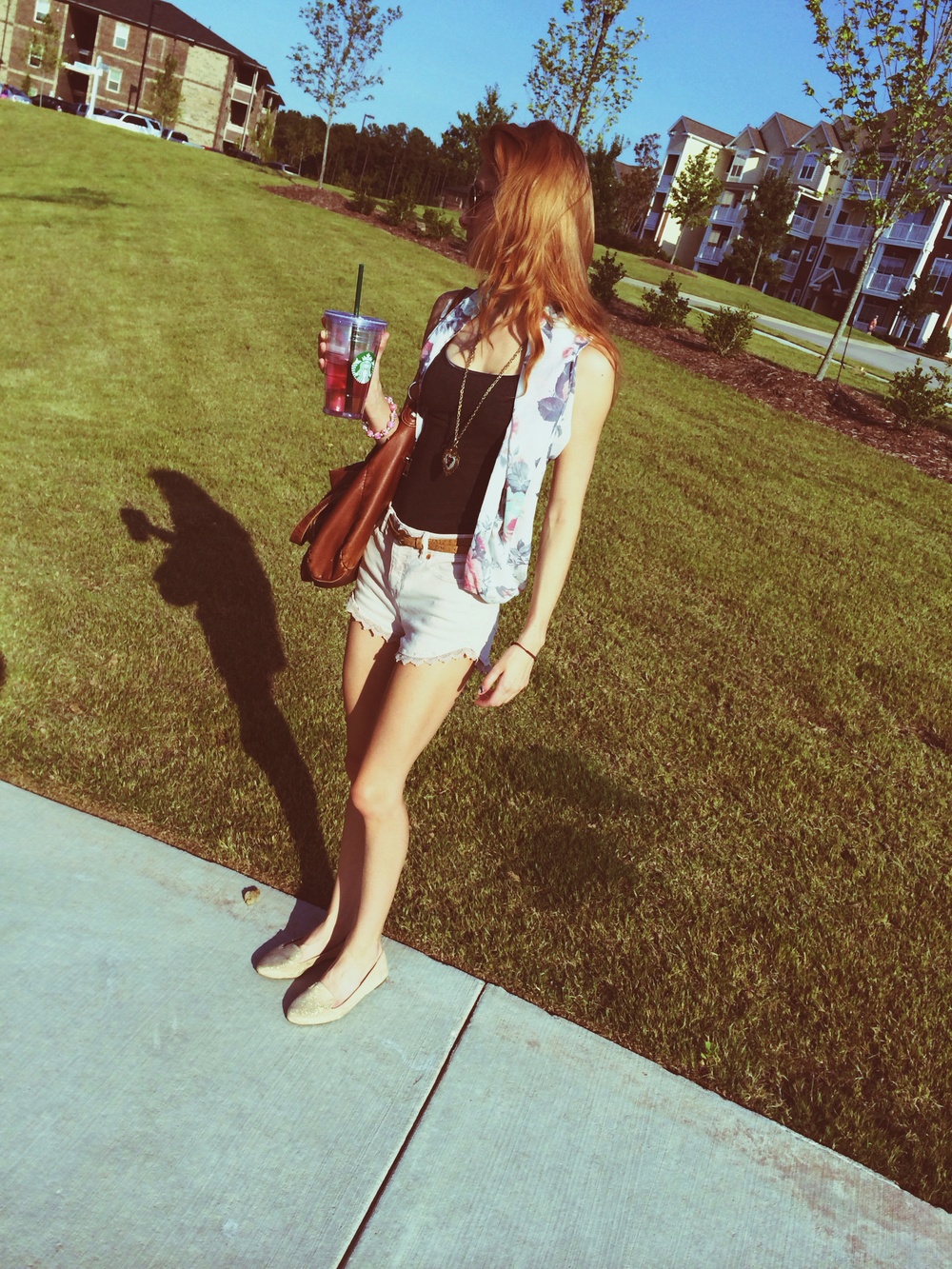 I'm still obssessed with high waisted shorts, (duh). The lighting is extra bright, but they are the pinkish colored shorts I've worn in a couple previous posts.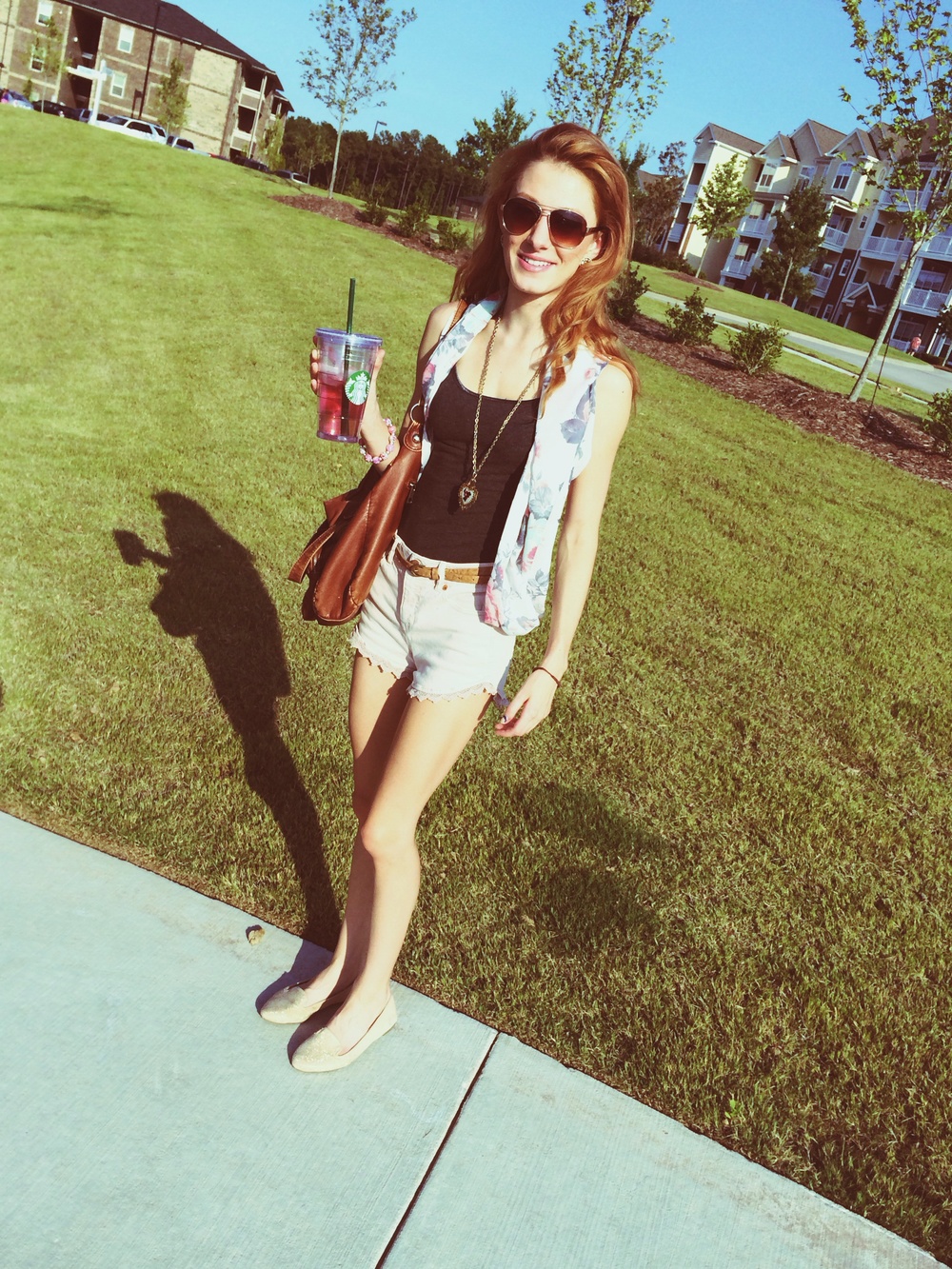 I these shorts so much, the color and the little lace trimmings make them look so sweet and cute, so what better to pair them with than a floral scarf!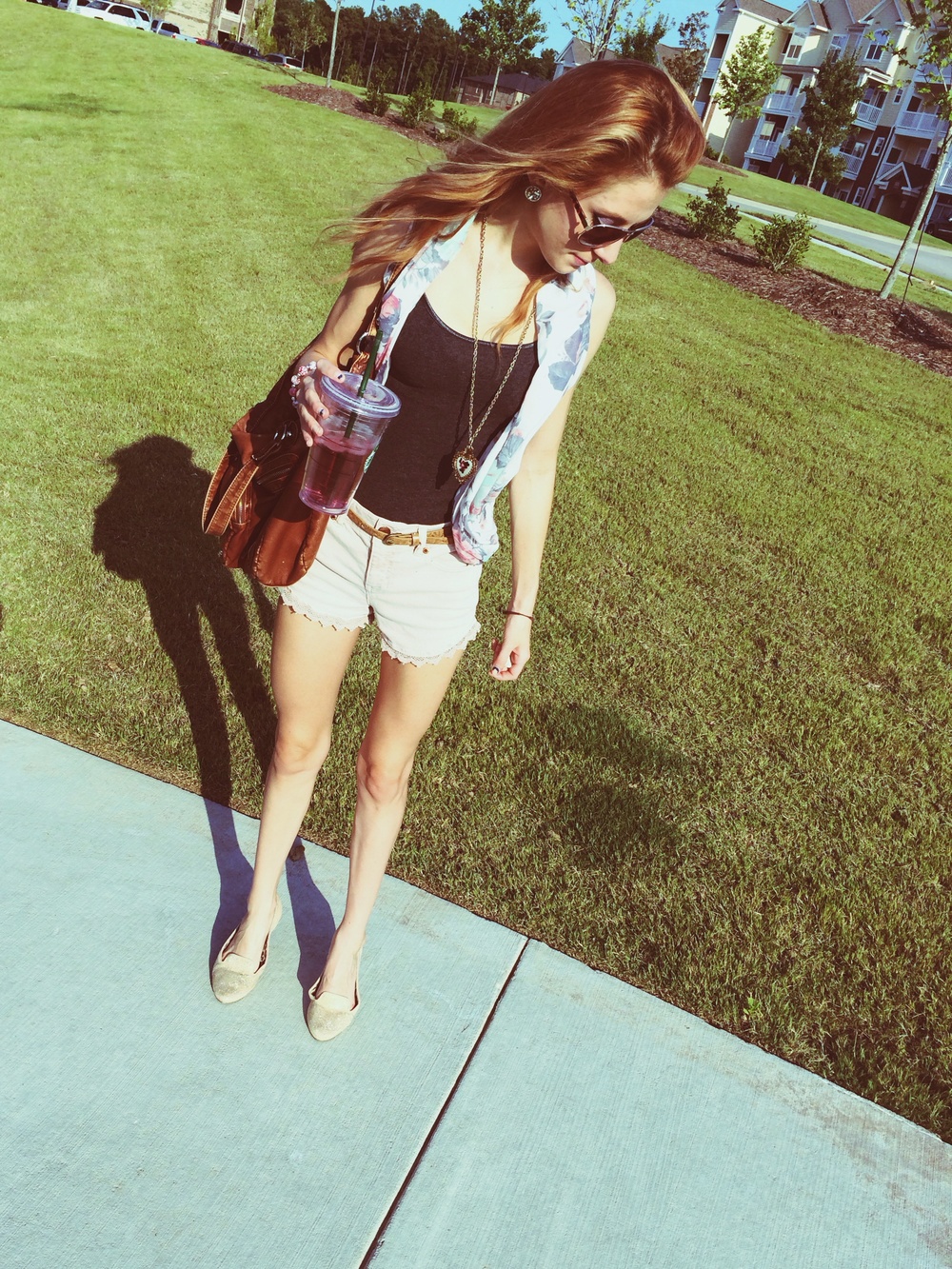 Yep, the vest/cardigan type thing,  (or whatever you would call it), is actually an infinity scarf I tied to wear if like this. (There are tons of tutorials about how to do this on YouTube, I can't seem to find the one I watched which was very easy to understand, but if I do I'll be sure to share it)!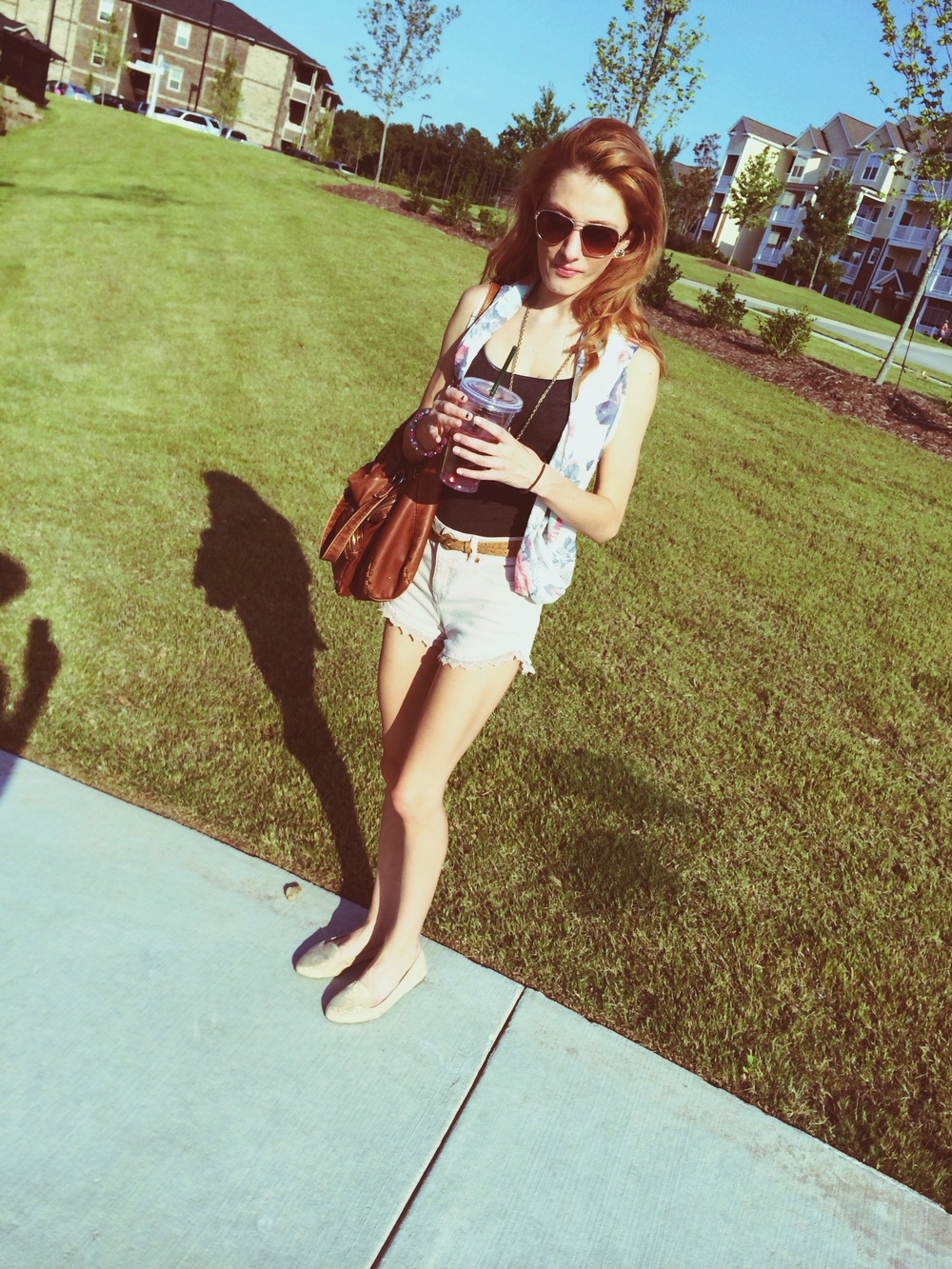 These pictures were, uuhh… not taken with a cell phone, why would you say that? 😉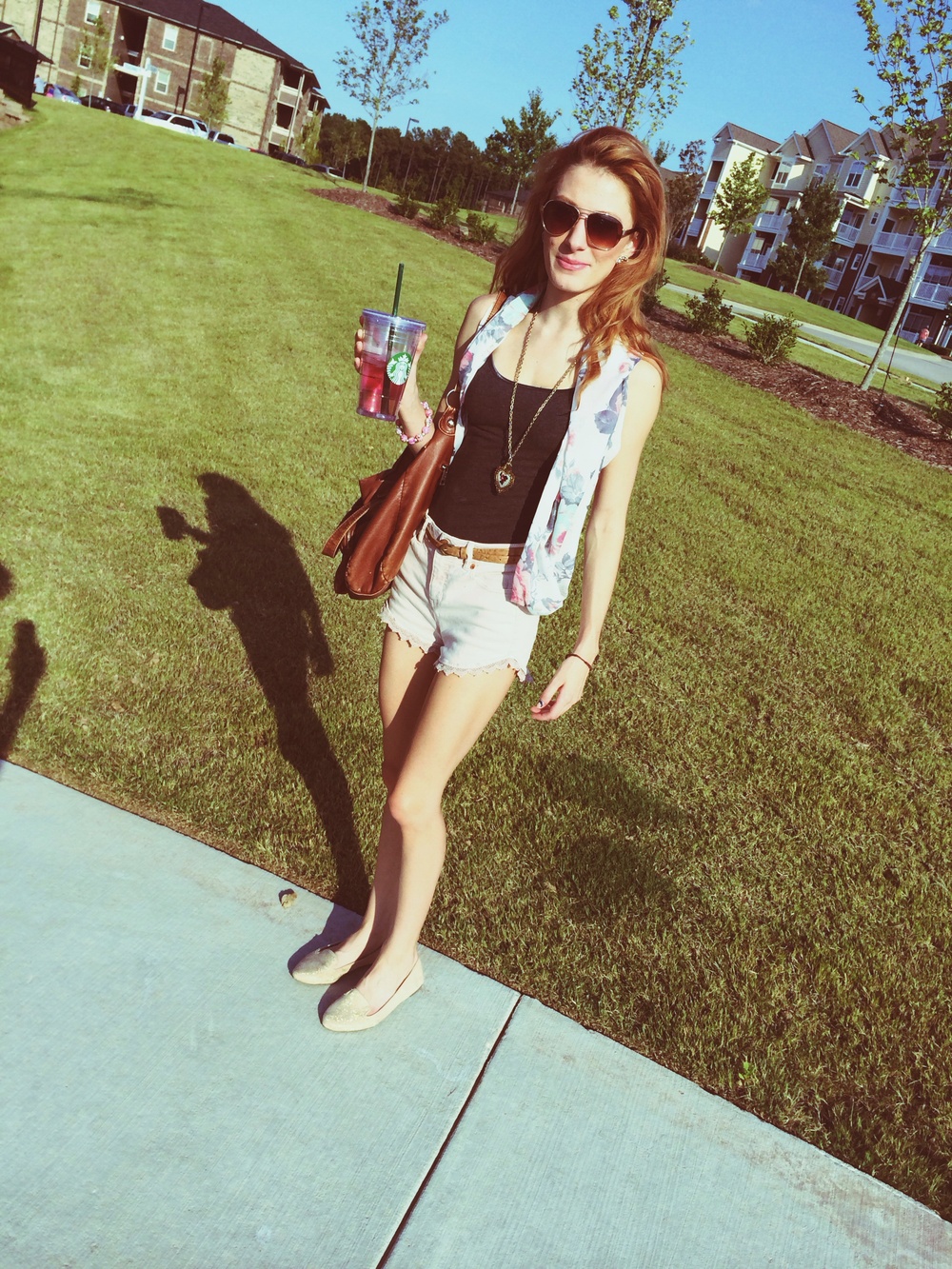 And bought these shoes at Ross for about $15. I love nude shoes because they can give the appearance of longer legs even if the shoes are flats. A dark colored shoe cuts your legs off at the ankle.
Shorts :: Charlotte Russe
Shoes :: Ross
Purse :: Rue21
Scarf (cardi) :: World Market
Necklace :: Forever21
Belt :: Papaya
Tank top :: Rue21