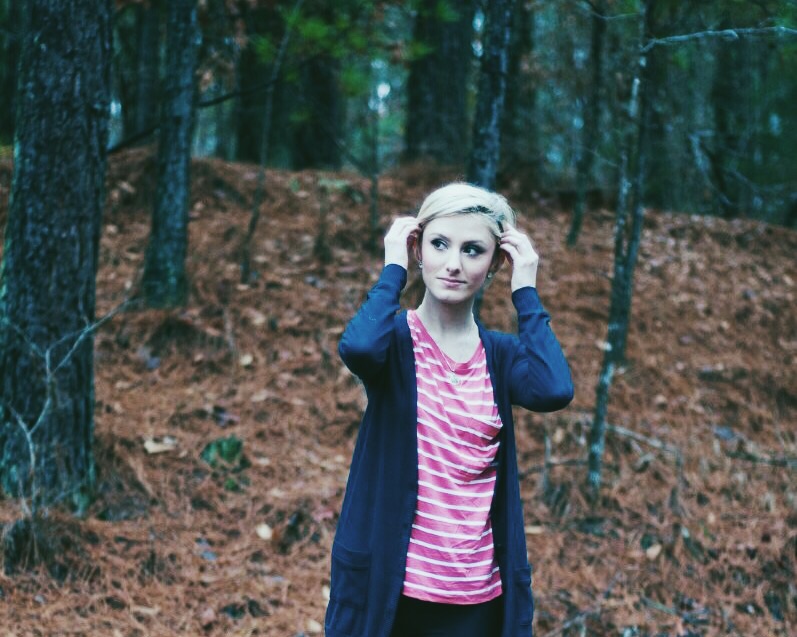 I wore this outfit a couple of days ago. It was incredibly warm, (compared to the weather lately)! It was a perfect day to wear this sweet looking striped t-shirt that I found on sale at GAP.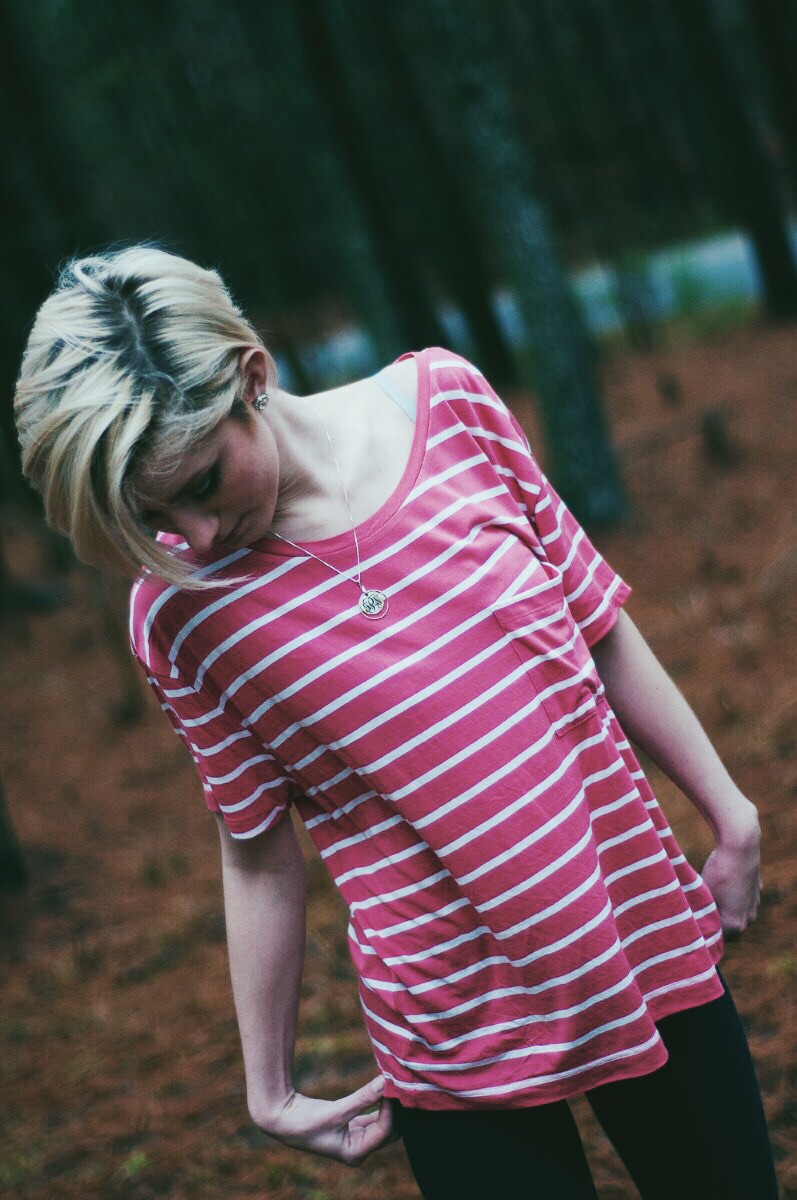 This is probably one of the most comfortable light at shirt that I own, and I guarantee that it will be a favorite this summer.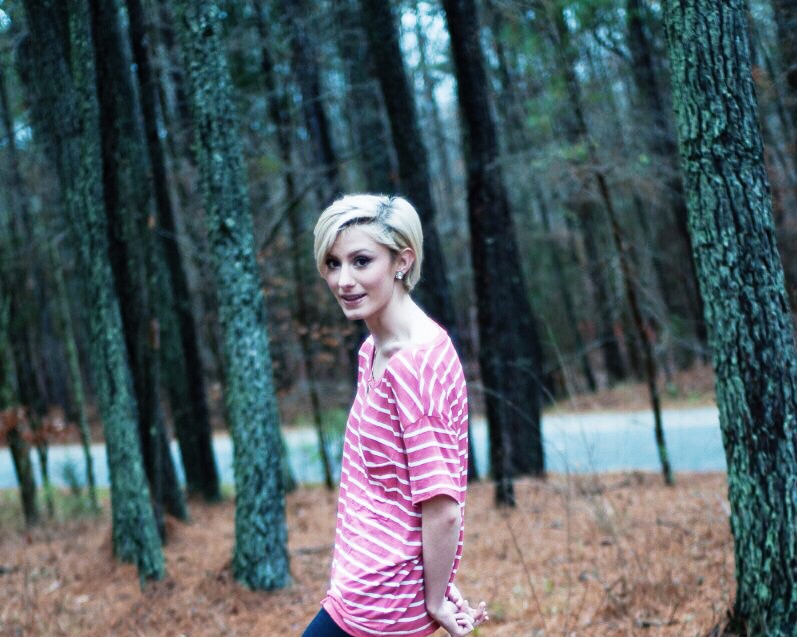 Awkward shoulders!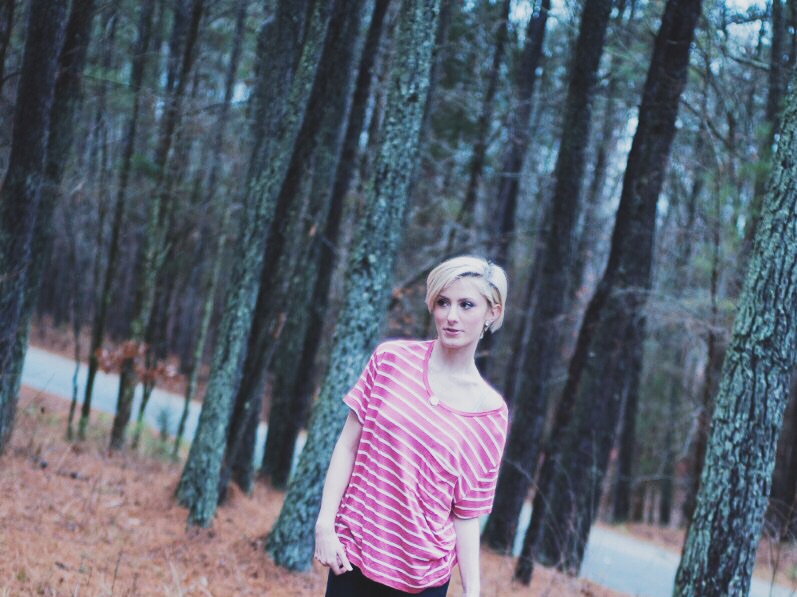 Derp face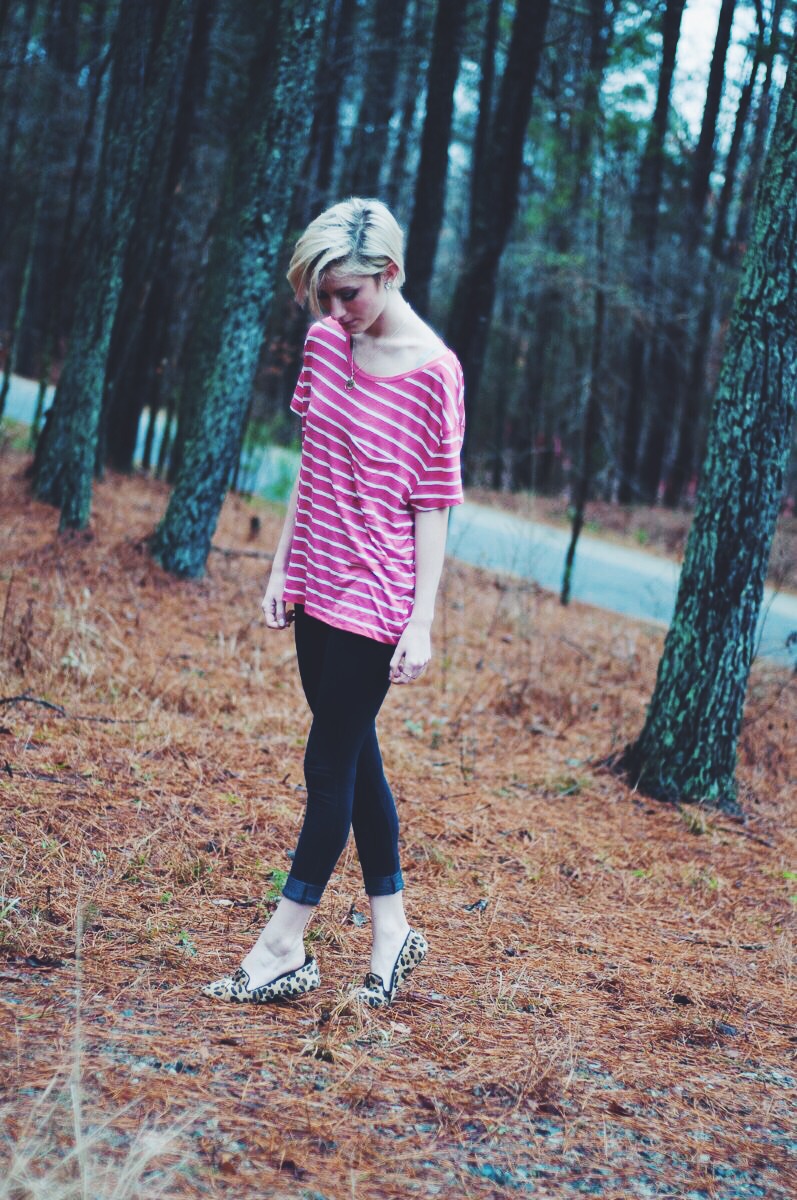 I am currently obsessed with contrasting patterns, hence the leopard print flats, (also from GAP), paired with stripes.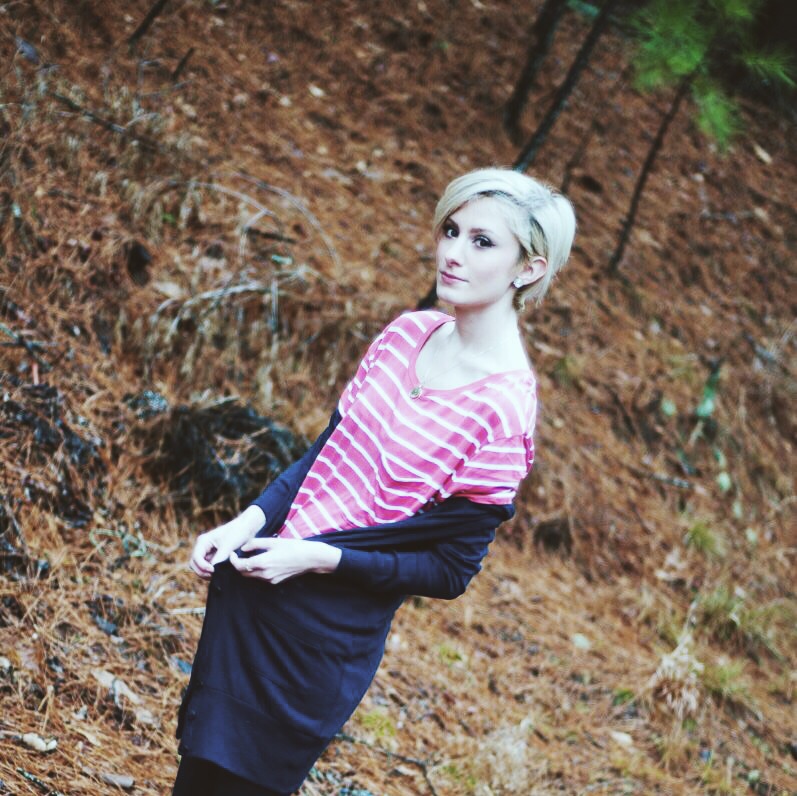 My sad attempt at a serious face.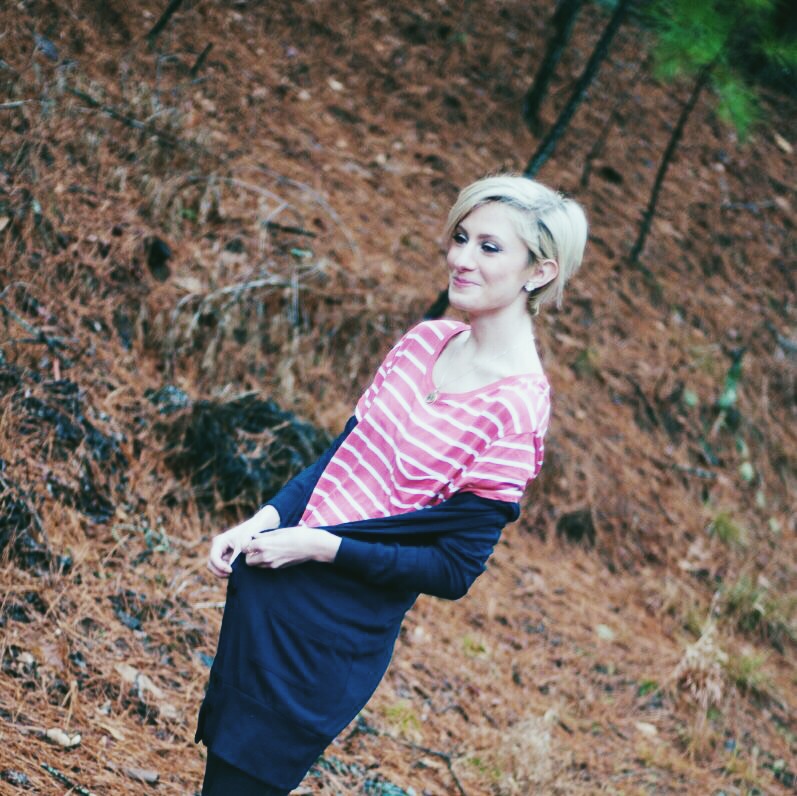 I literally  can not make a serious face in pictures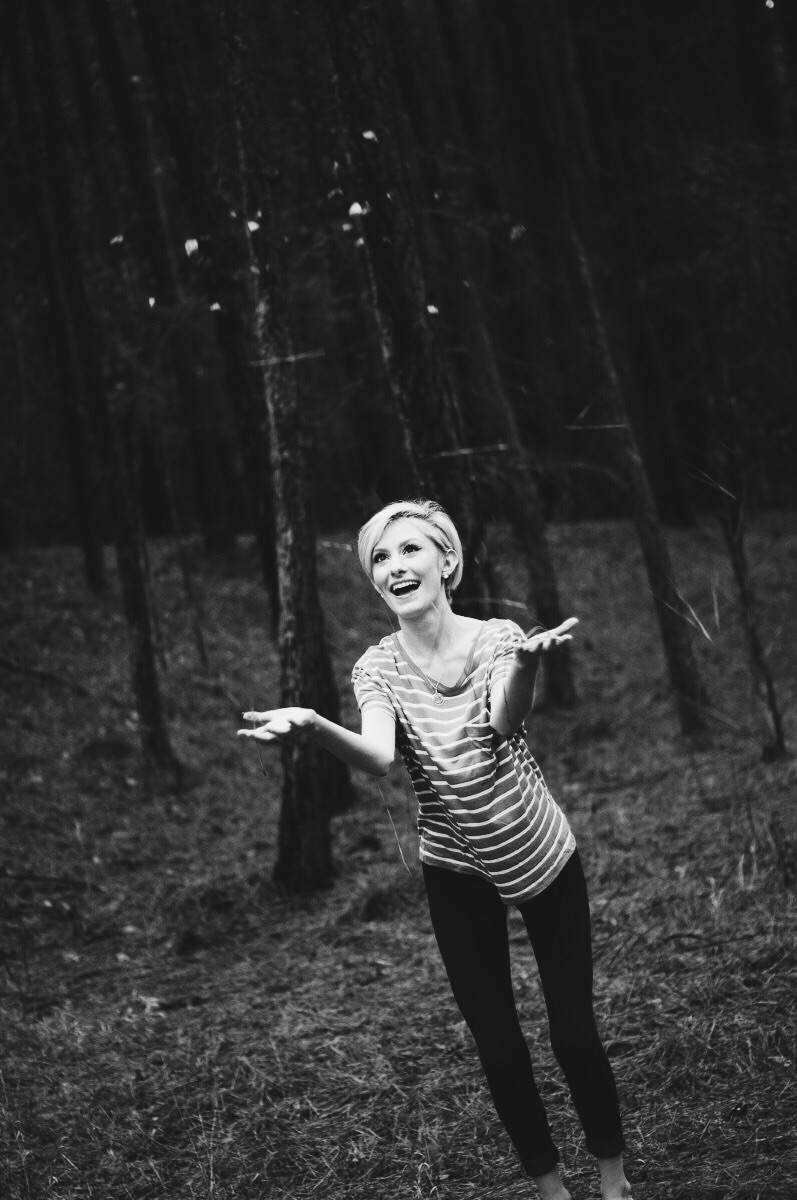 The husband and I kept trying to get an artsy pic of rocks and leaves flowing down in front of me, but I just kept almost getting hit in the face.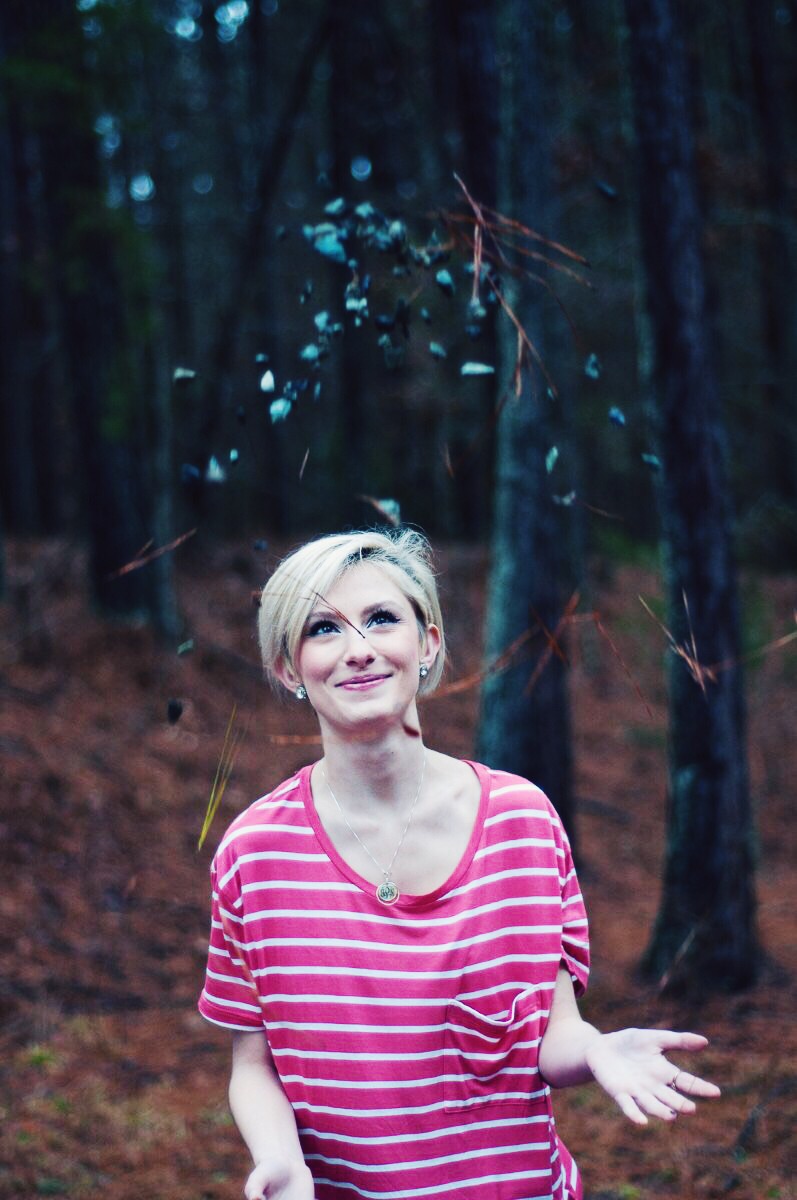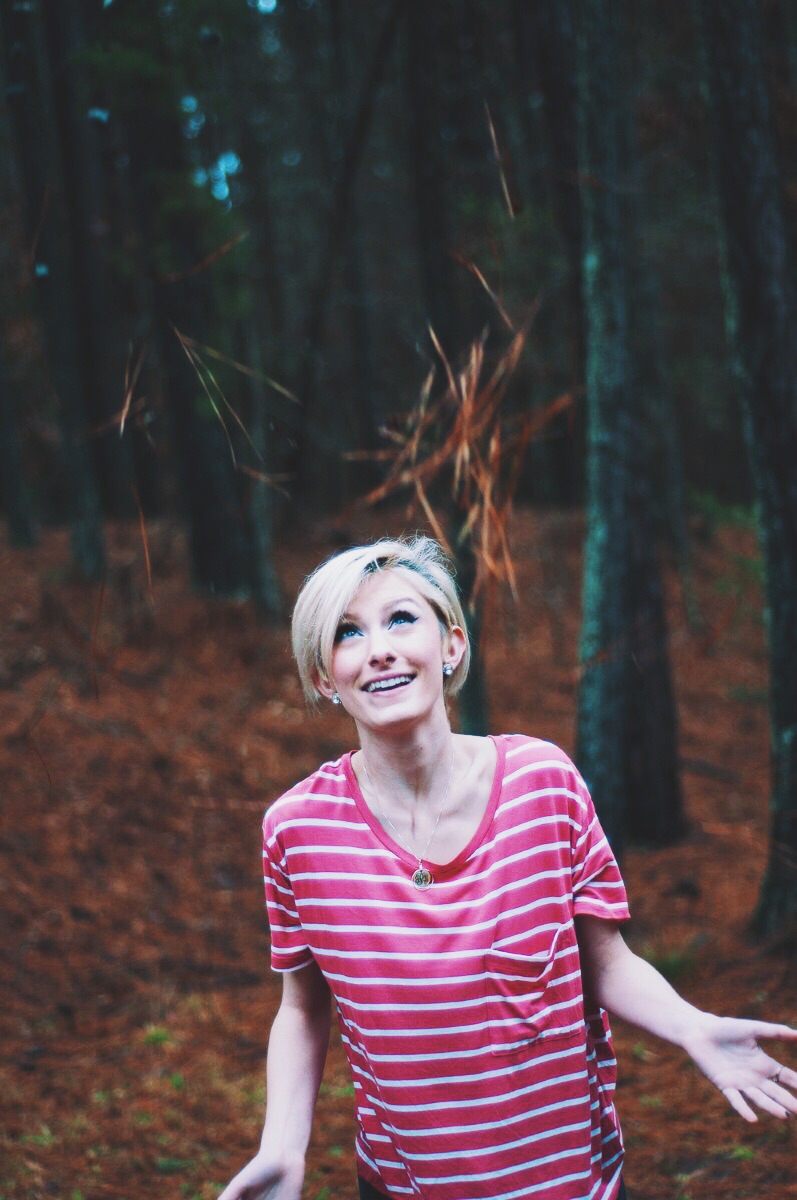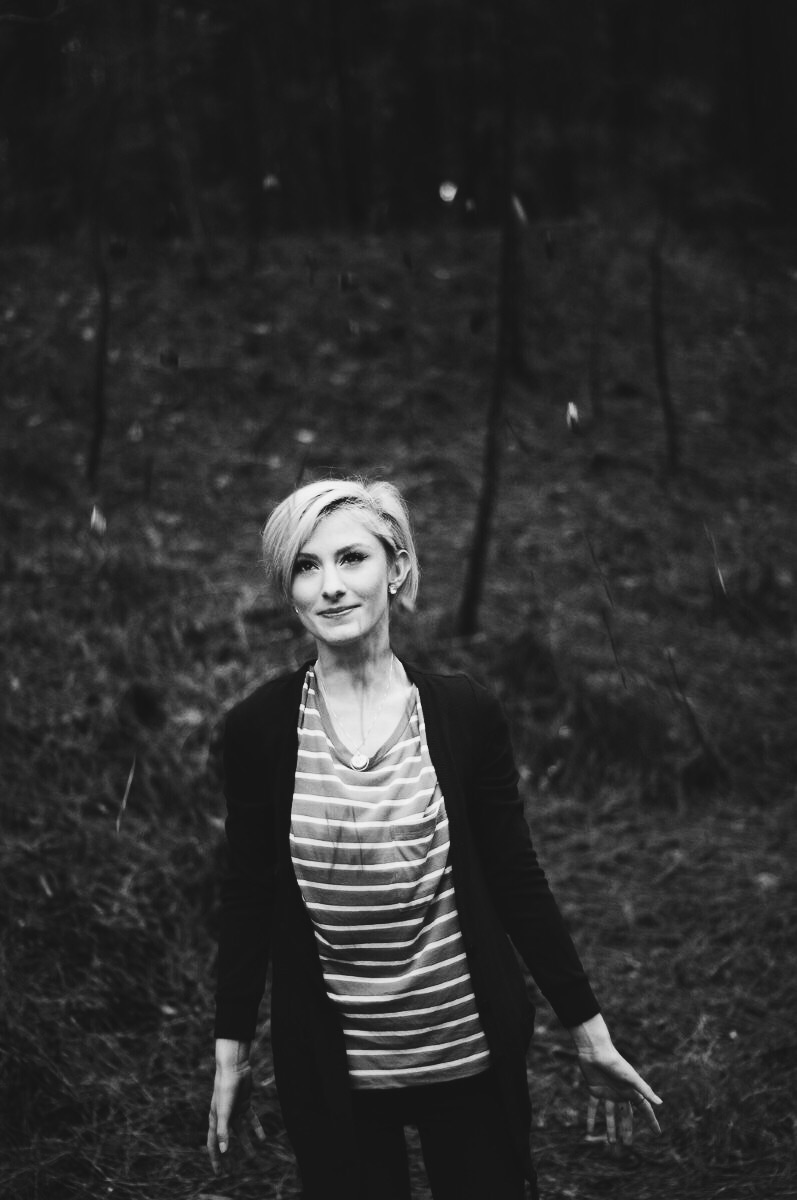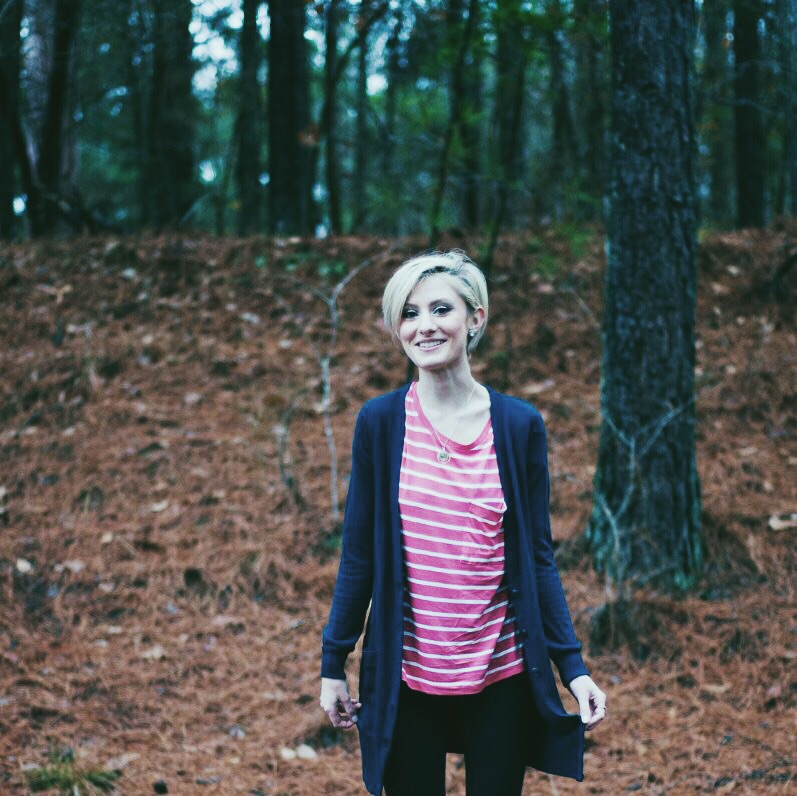 T-shirt :: GAP
Shoes :: GAP
Cardigan :: Ross
Monogram Necklace :: Things Remembered (at the Raleigh Flea Market)