I have for you a very simple and affordable yet completely adorable DIY project! This floral sphere only cost me about $7 to make with all products coming from The Dollar Tree.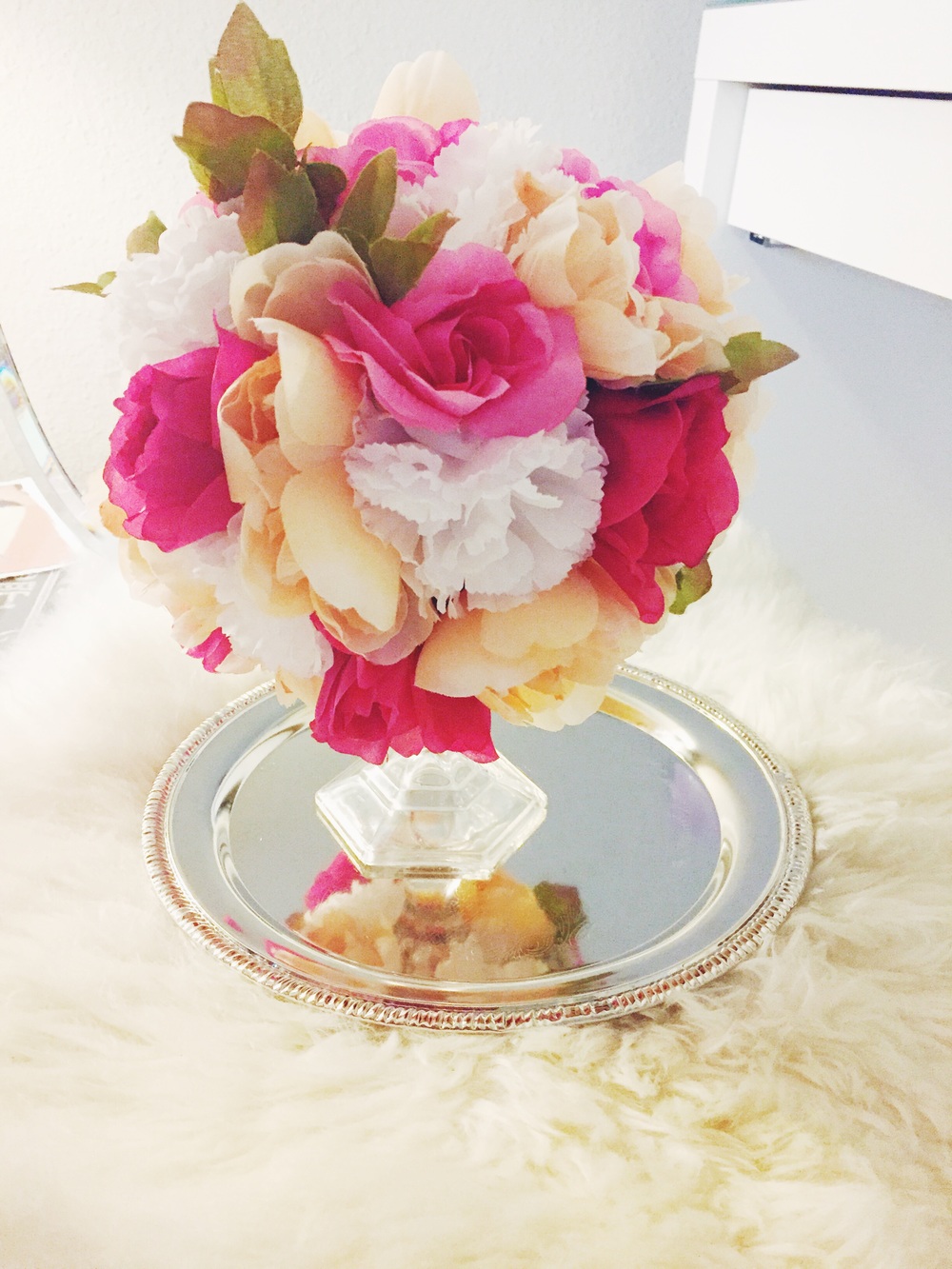 This is all you will need:
Fake Flowers
Candelabra type of stand
Foam Ball
Hot Glue Gun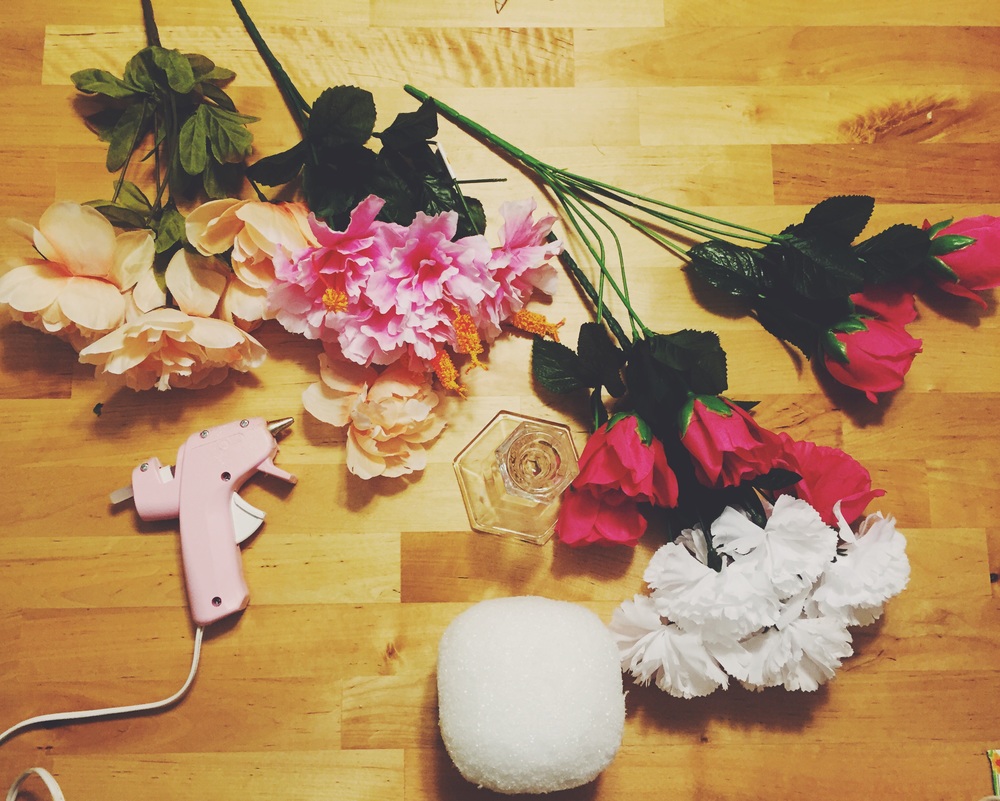 I already had the hot glue gun and glue that I had purchased inexpensively at Walmart and everything else was purchased at The Dollar Tree.
Glue the styrofoam ball onto the candle holder, (sometimes hot glue does not work so you may have to use a different kind of glue).
Remove flowers from the stems.
Press and glue flowers firmly onto the foam.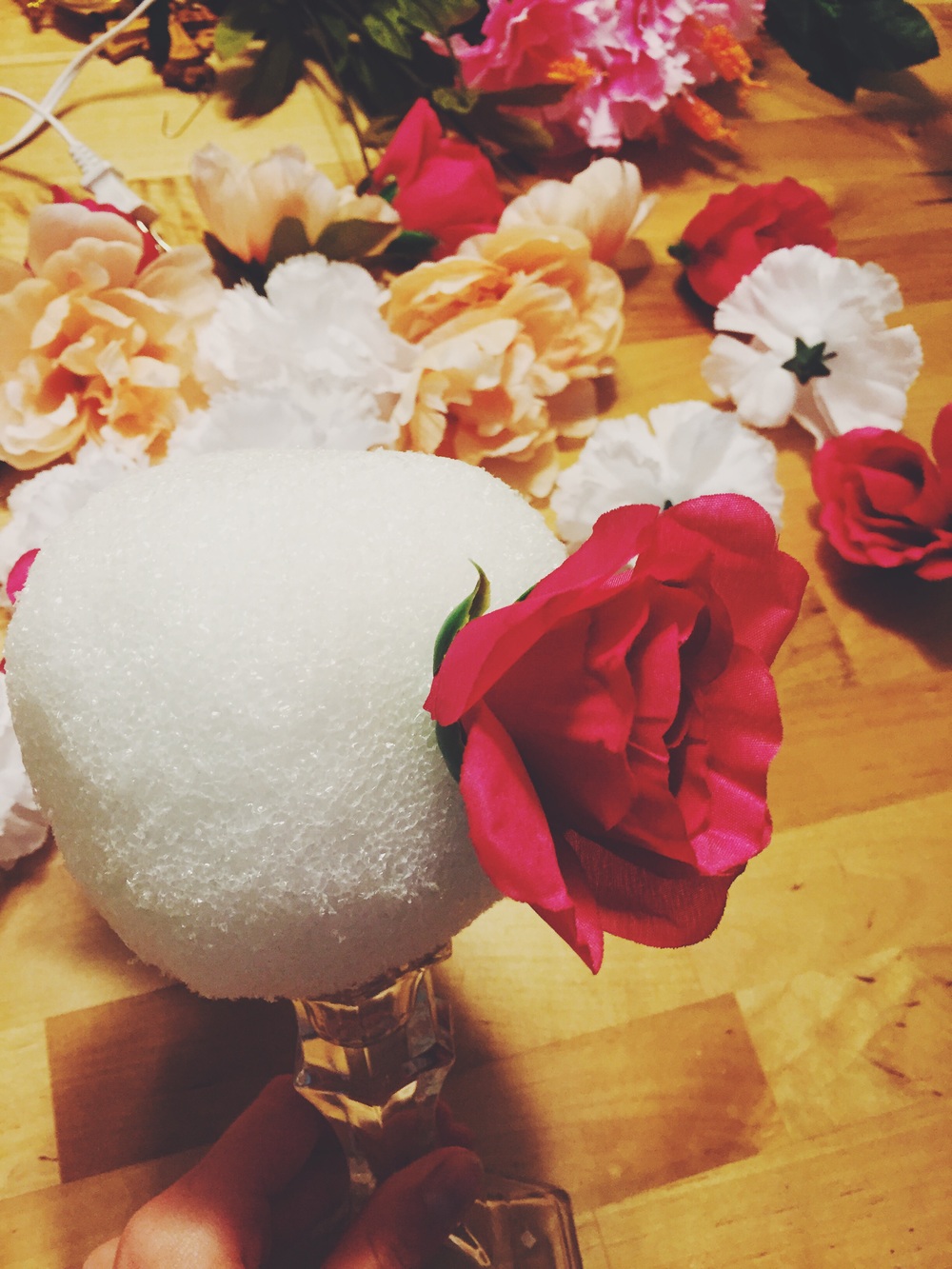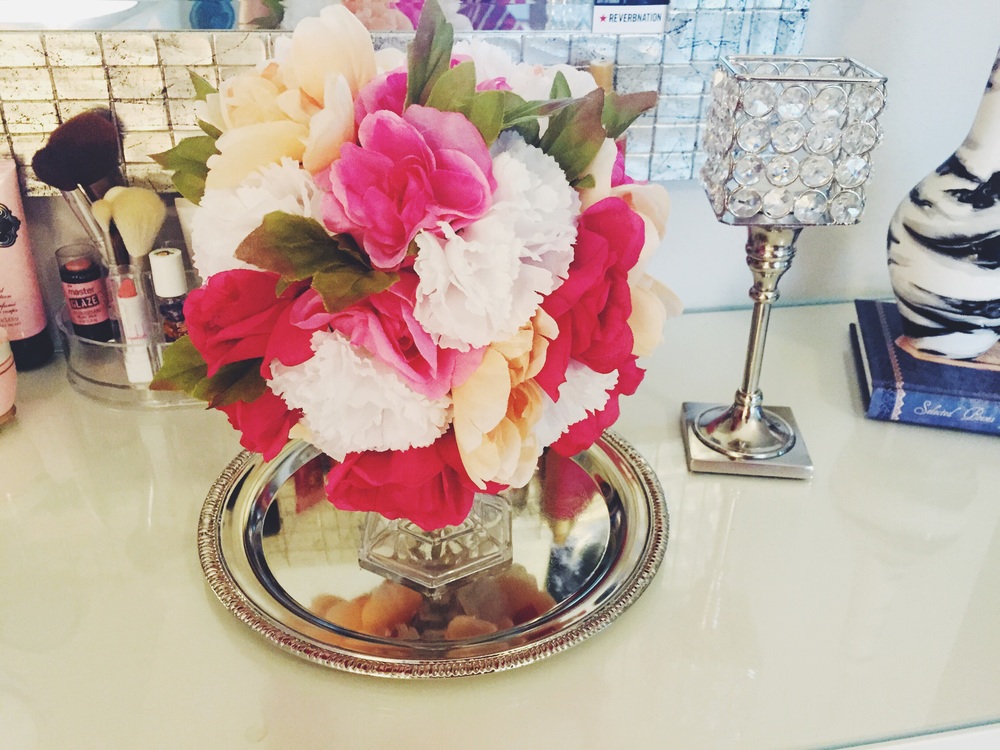 I filled in any empty spaces with the leftover leaves.
What's great about this is that you can make it any color or type of flower that you want and it can be used as a center piece, a floral piece, or simply to put in a random corner to make things prettier!