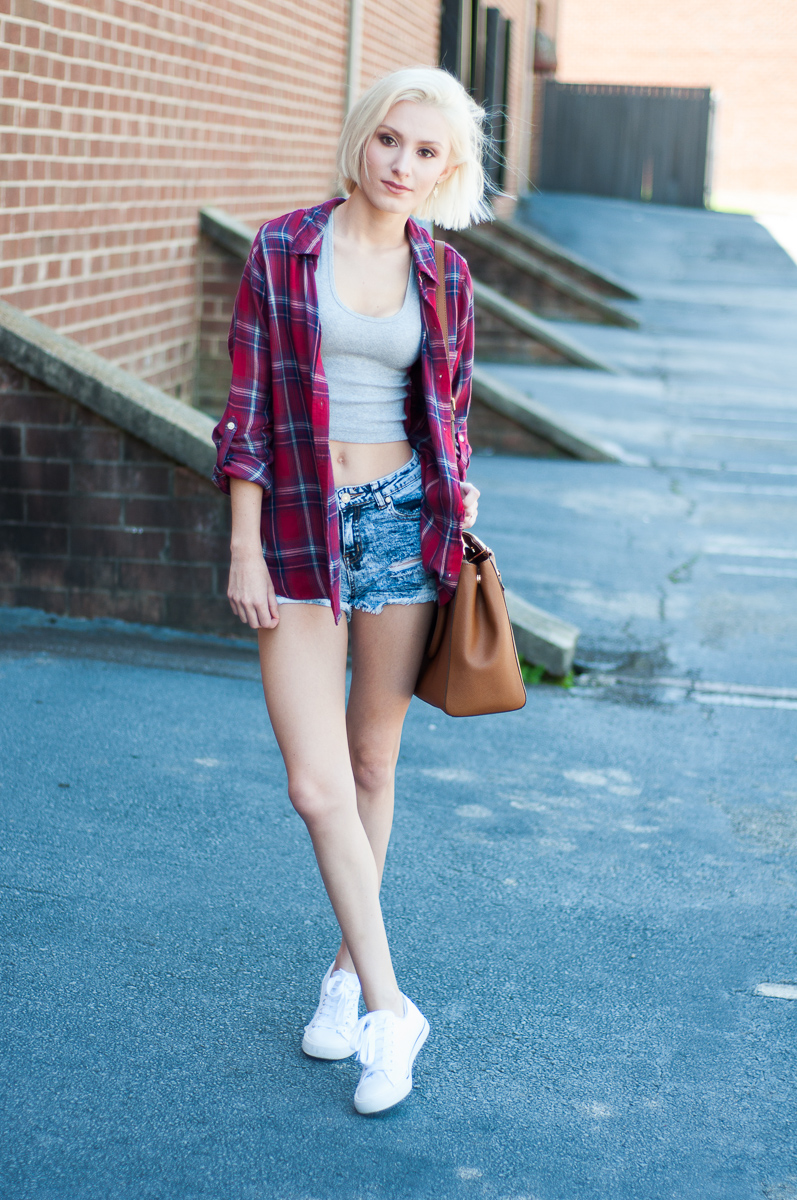 This past weekend was the coldest it has been for a long while.  Unfortunately, it still tends to get incredibly warm during the afternoon, here in North Carolina.  It can be very difficult to get dressed during this seasonal transition with it's varying temperature changes.  I decided to wear a typical summer outfit consisting of a crop top tank and highwaisted shorts, but I threw on an autumn staple. I wore the flannel shirt to keep myself warm during the morning hours. (And I'm also really excited for fall and have been itching to wear flannel).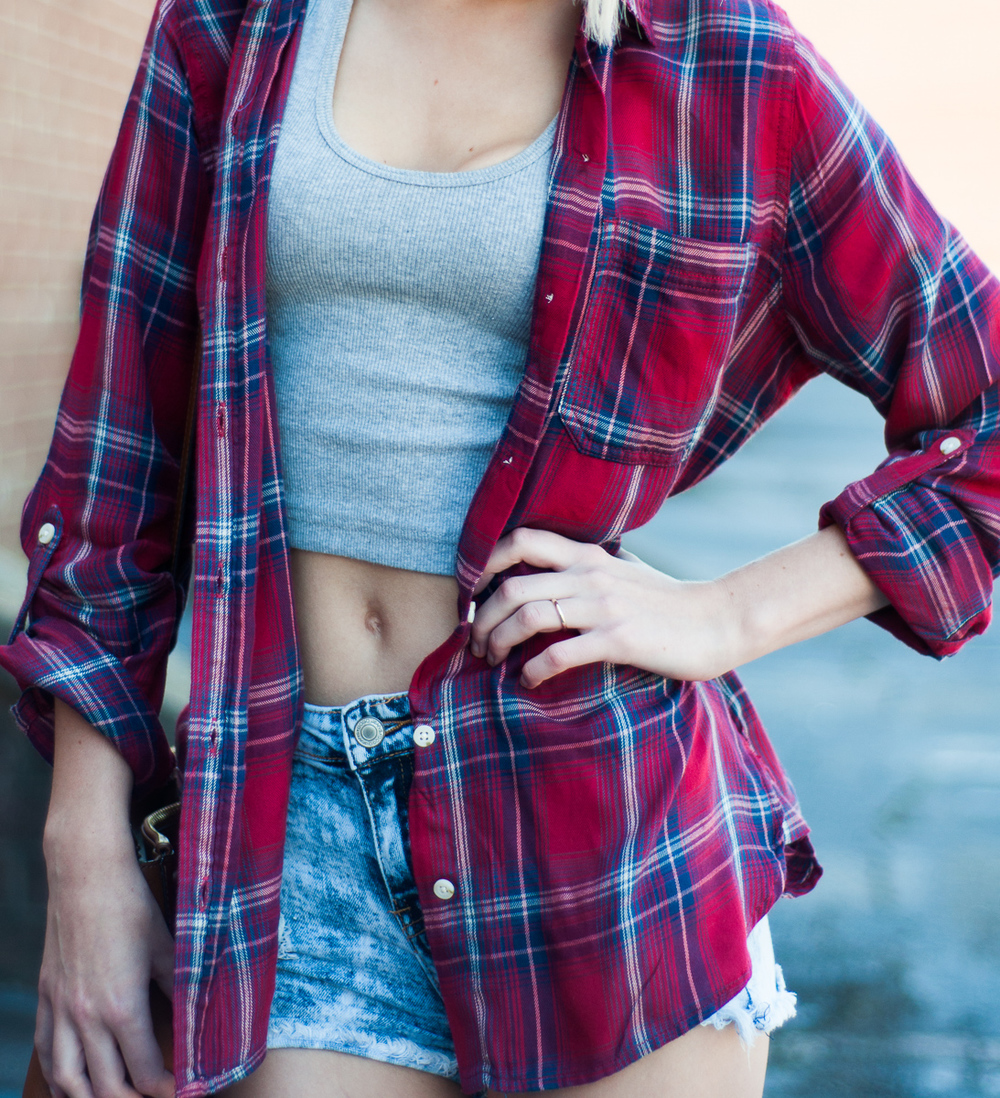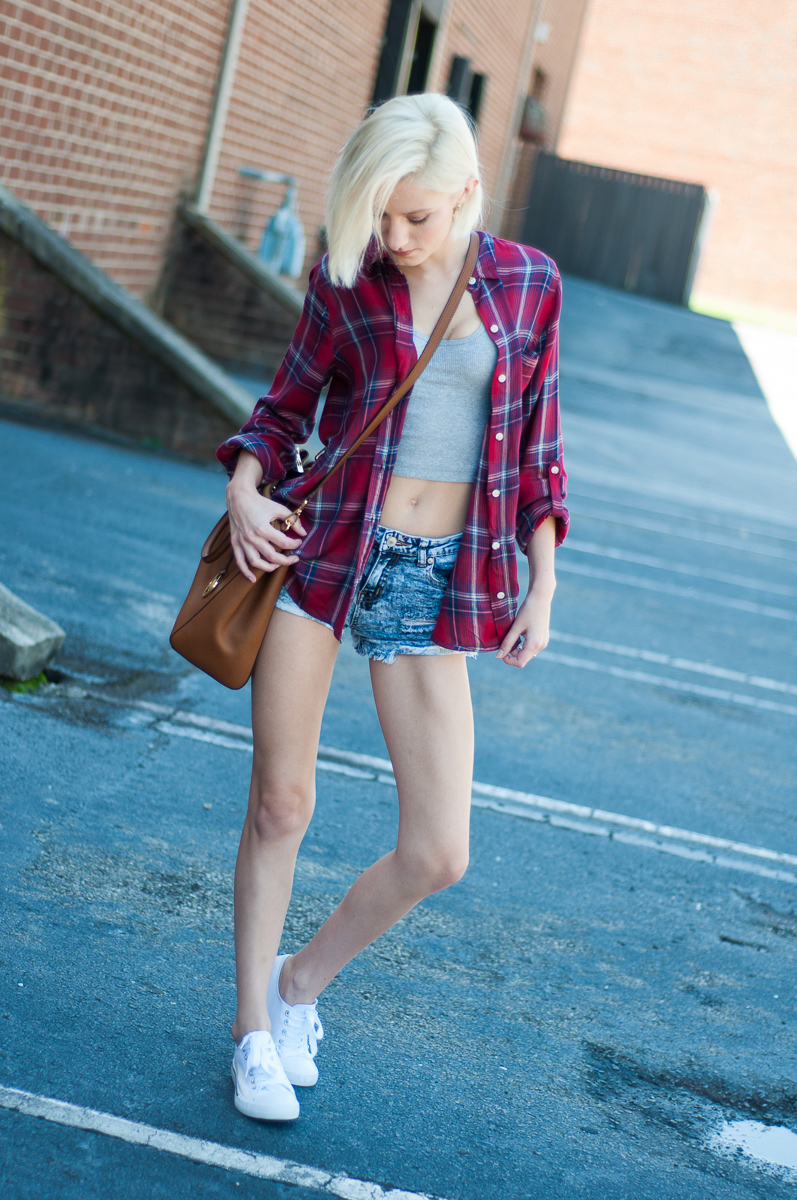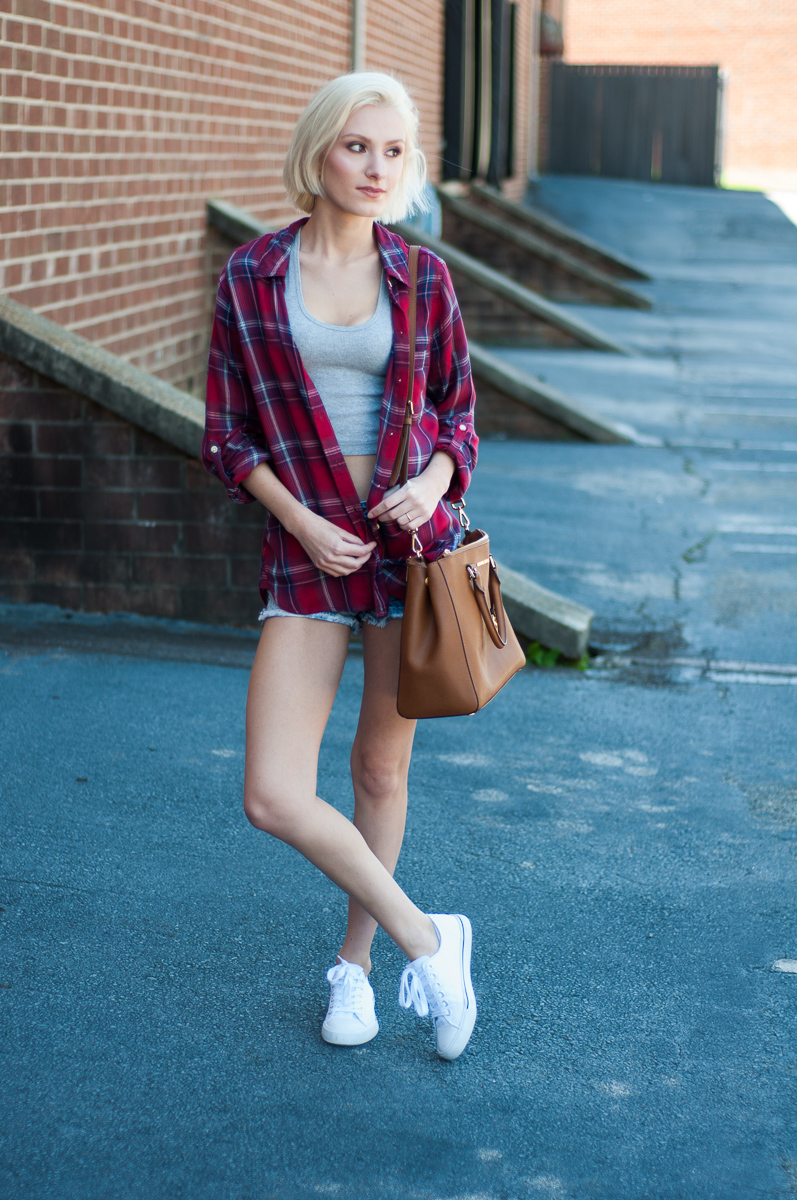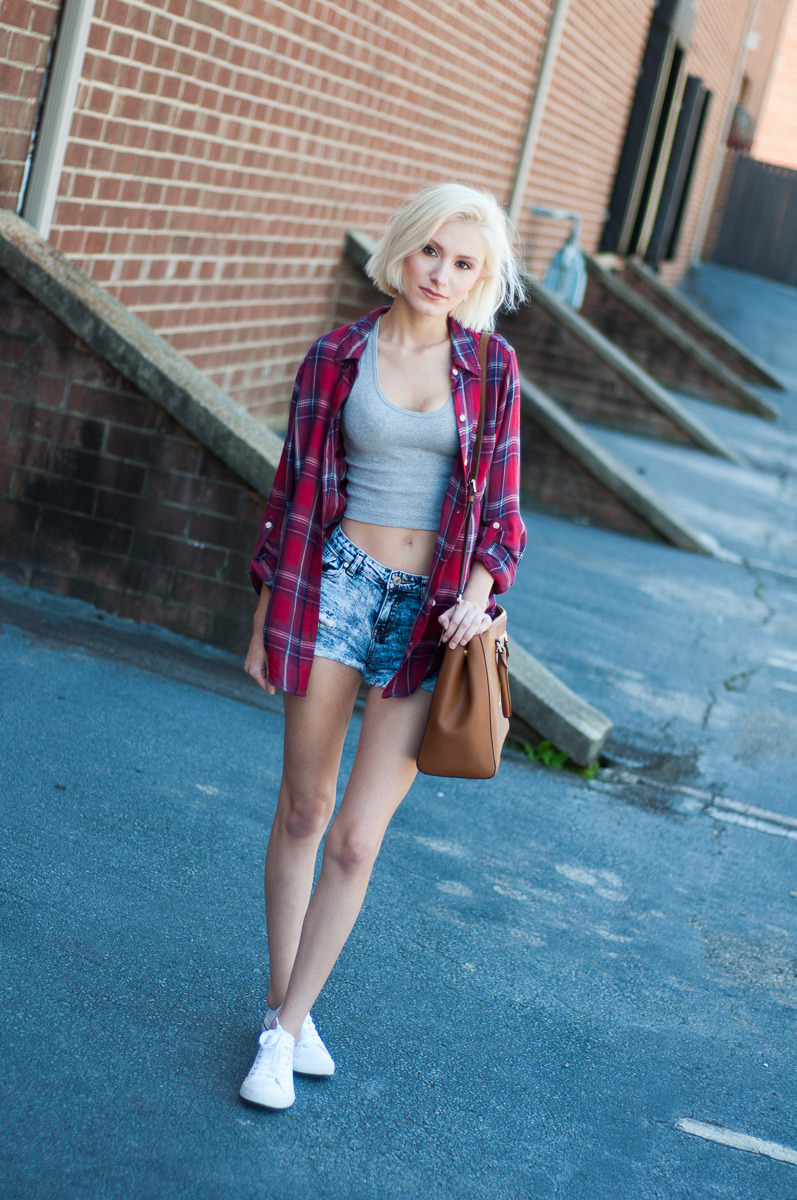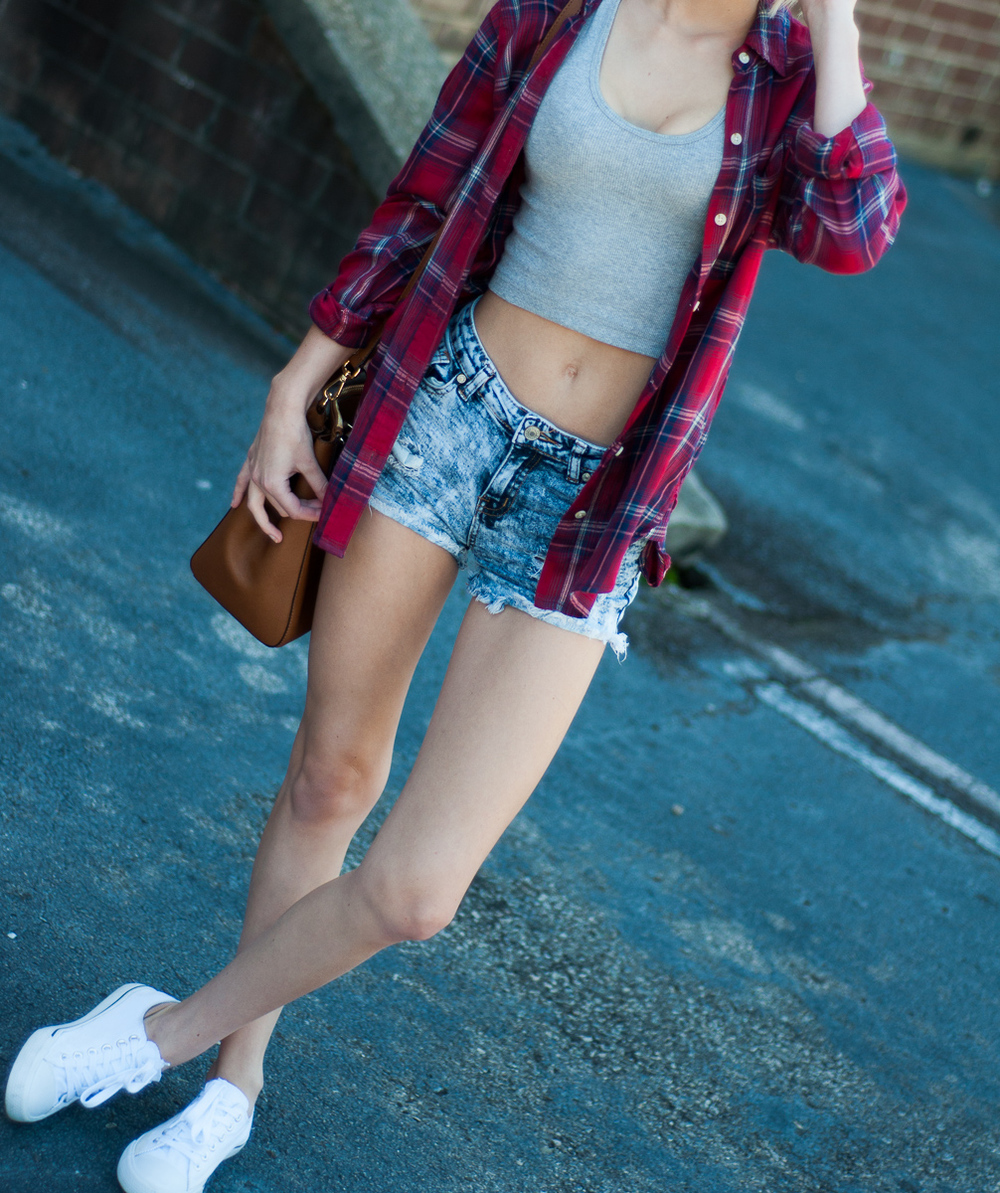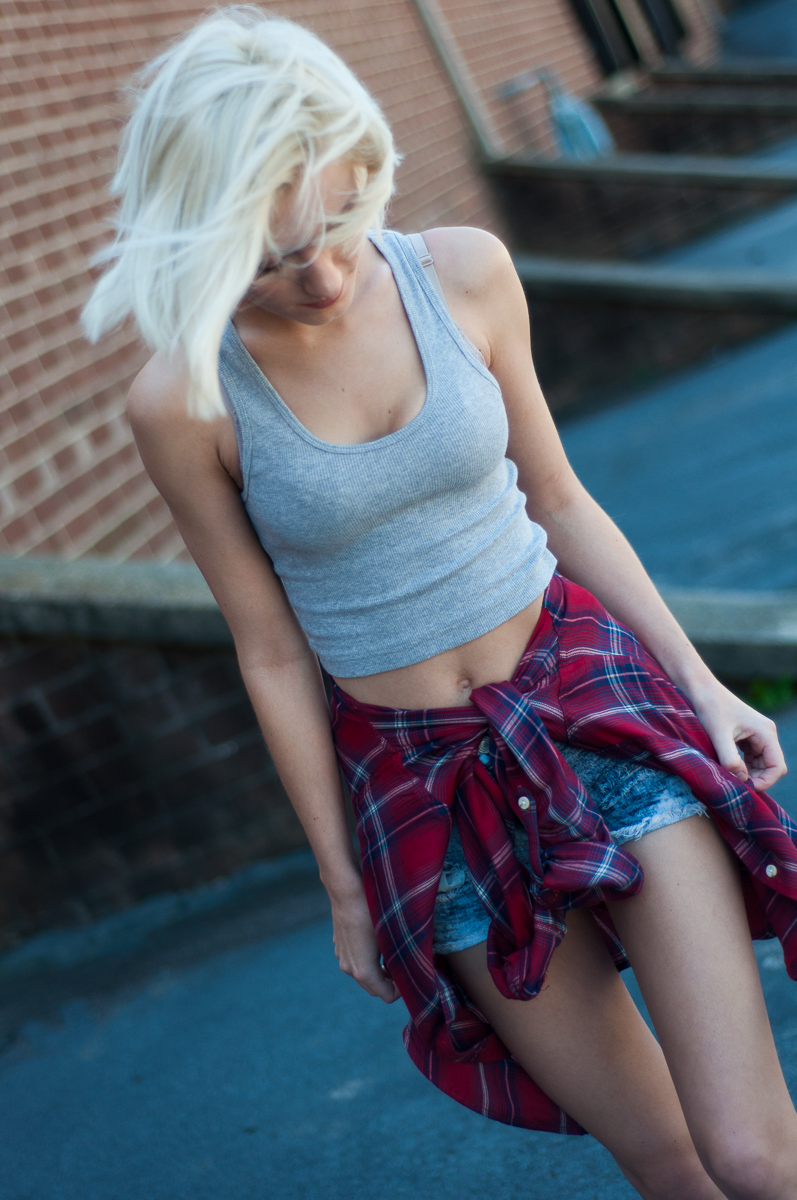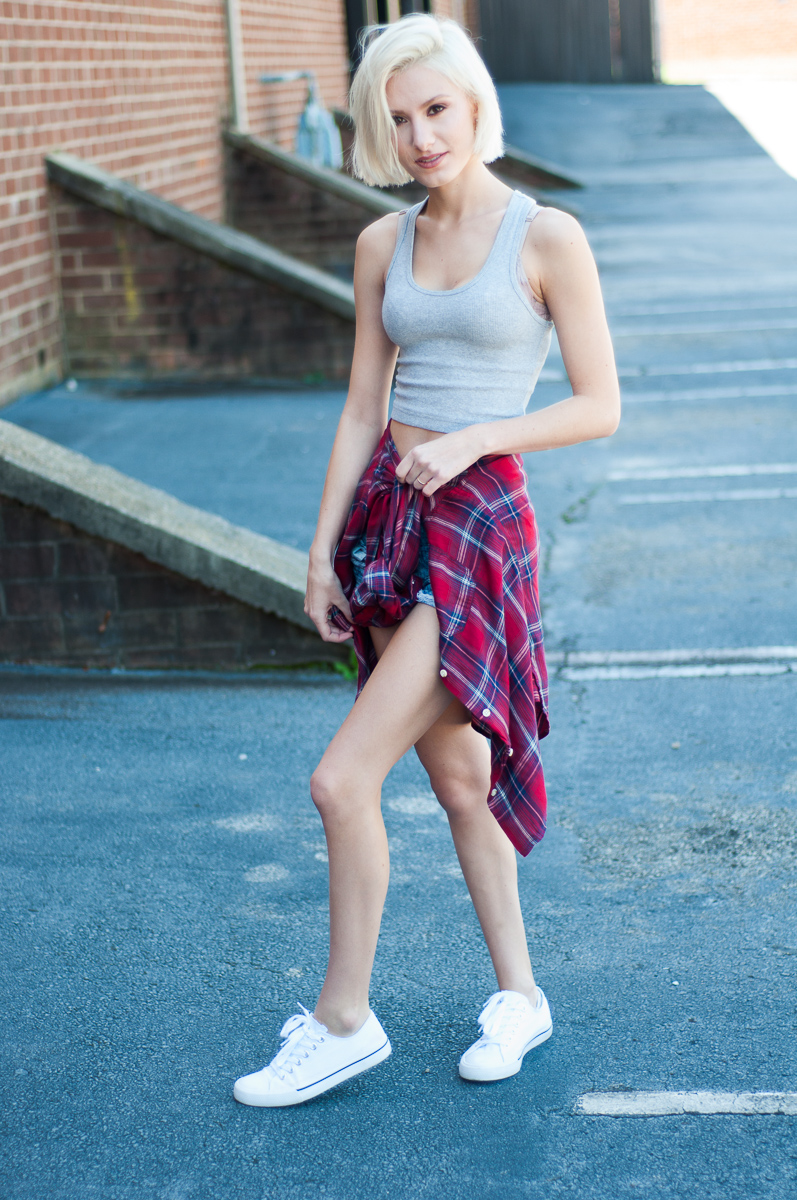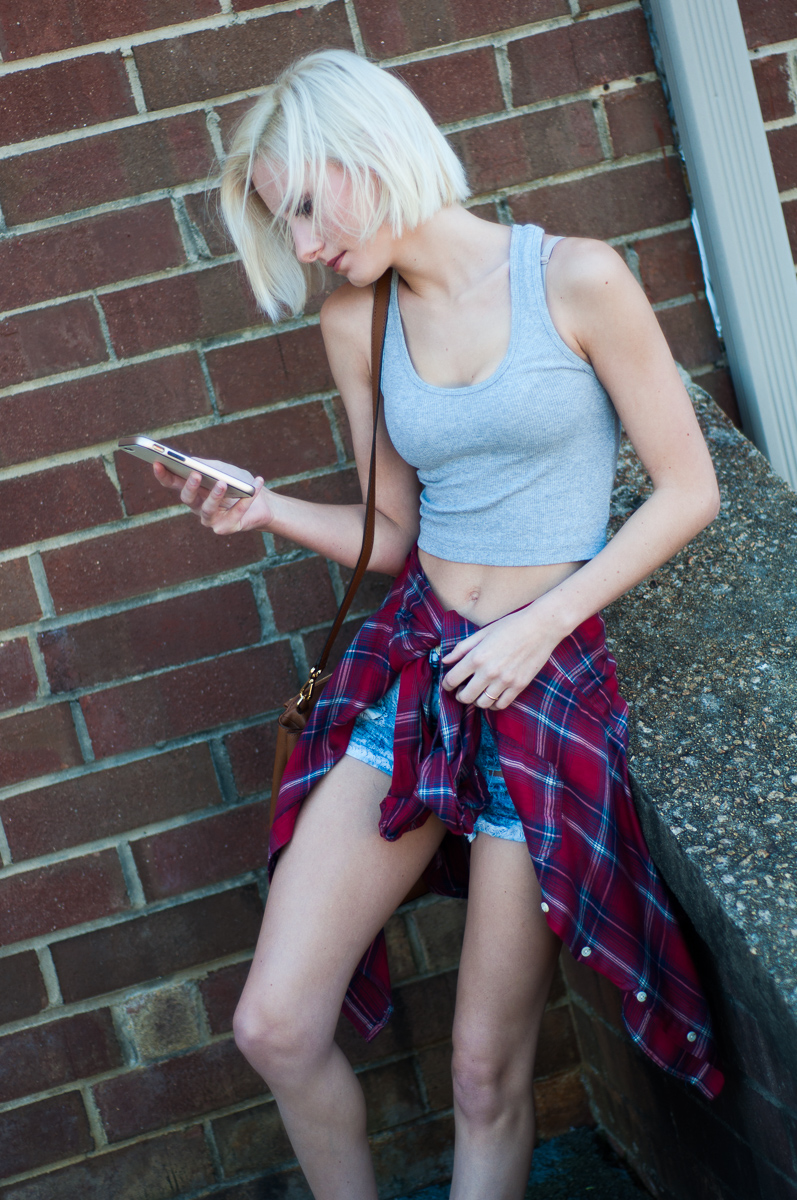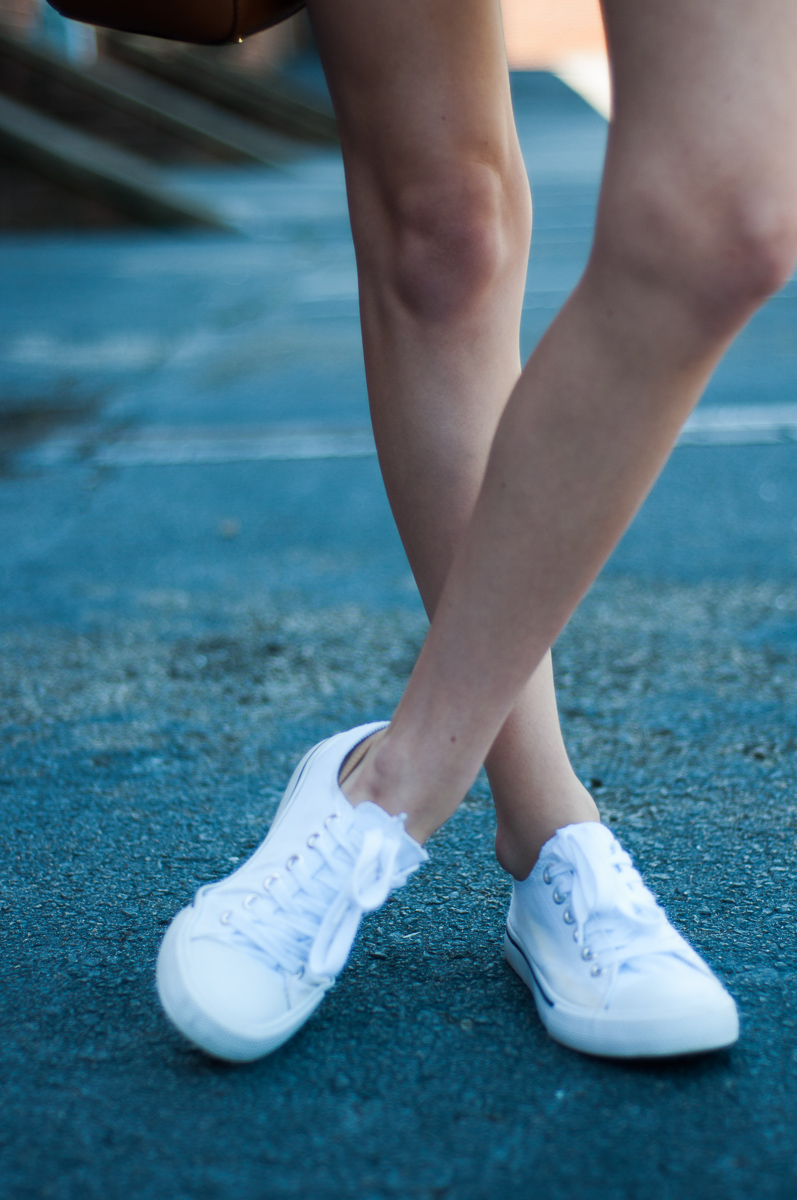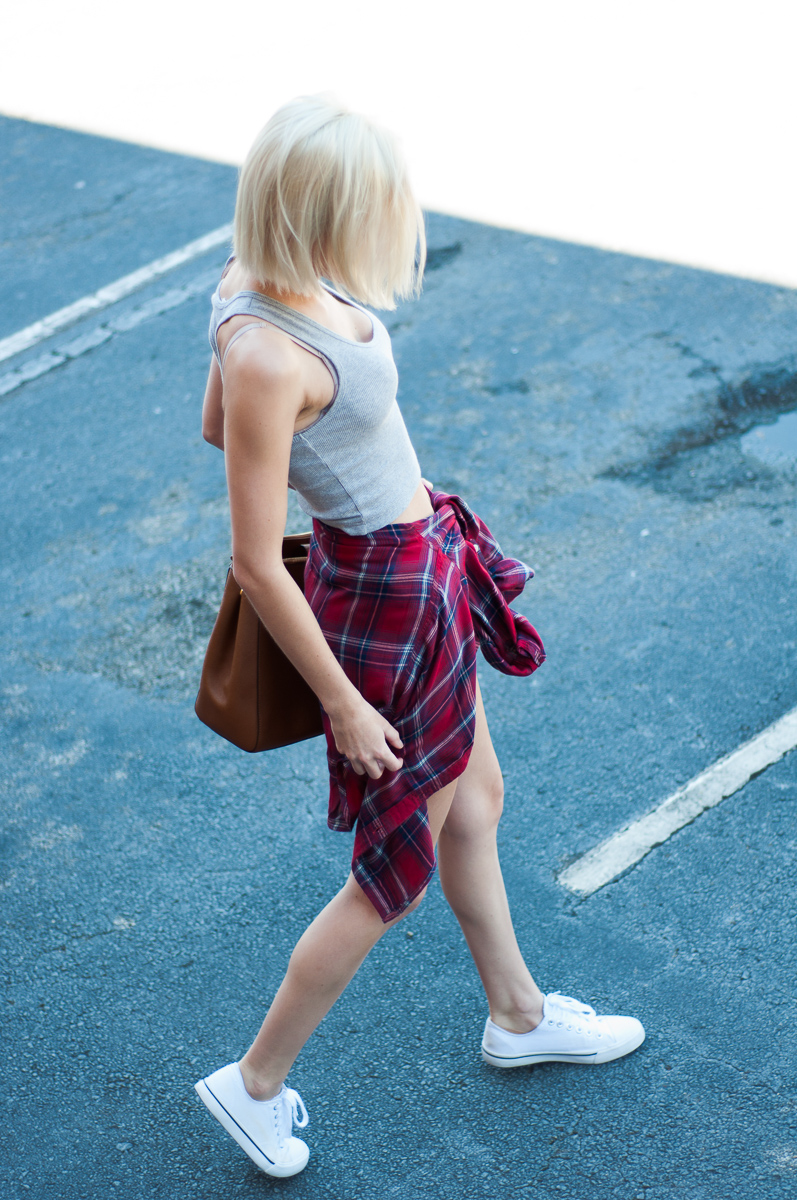 Flannel: Target (similar here)
Crop Top: Forever21 (similar here)
Shorts: Ross (similar here)
Shoes: Target (Better version here)
Purse: Michael Kors
(TIP: If you want to wear a crop top, but feel uncomfortable, take a cue from Taylor Swift and wear it with highwaisted shorts/pants/skirts. It will give you more coverage and help disguise any bloating/problem areas you don't like).