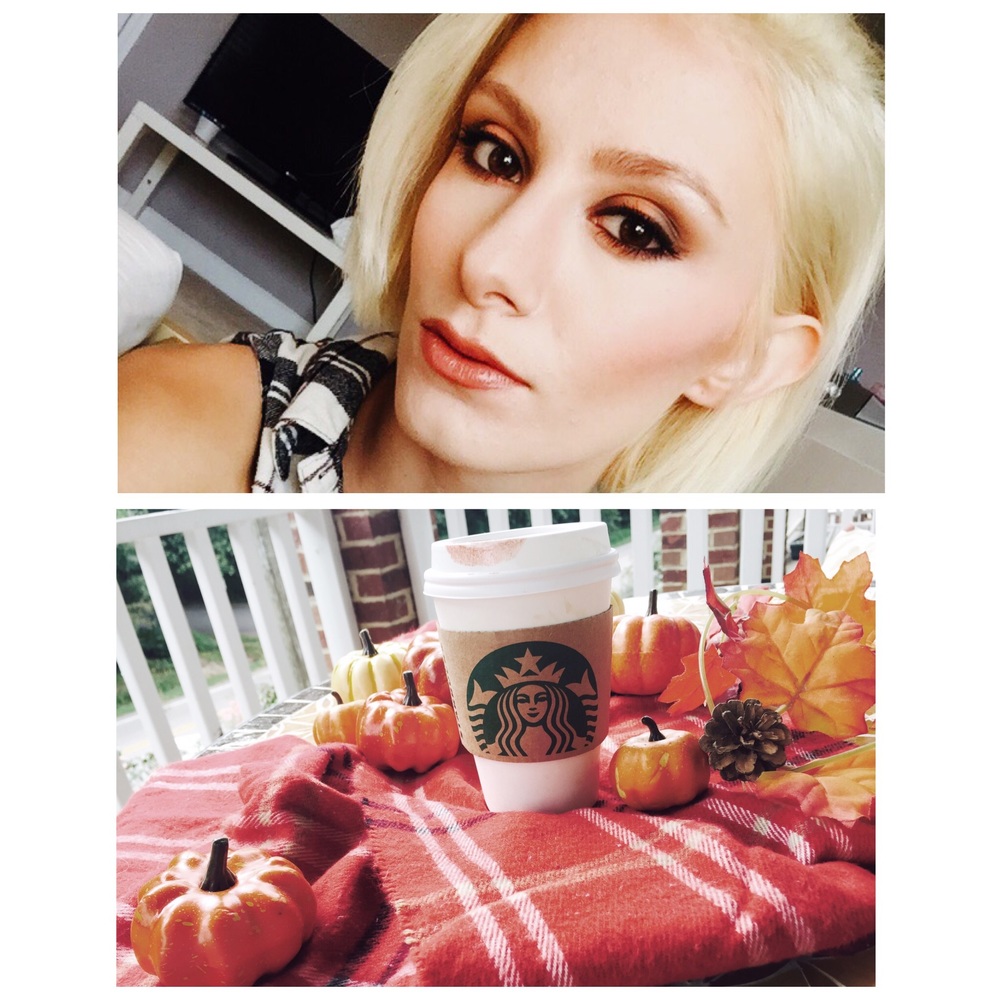 The pumpkin spice latte just came out yesterday and that signals the official start of autumn, right?  It still feels like summer outside but I'm slowly noticing the leaves changing and how chilly the air gets at night. I've busted out my flannels and leggings a little early but that seems to be what everyone does at the end of summer.
Back to the pumpkin spice latte;  I LOVE pumpkin flavored things but I had never had a pumpkin spice latte before… I know, it's crazy! I'm the only Starbucks obsessed, yoga pants wearing, UGG rocking white girl who had never tried the pumpkin spice latte. Well, that changed yesterday and I have to admit, I'm hooked. I've been tempted all day today to go get another one.
After witnessing all of the hype about this drink and trying one myself, I created a makeup look inspired by the delicious drink.
Be sure to check it out and tell me what you think!
(P.S. If you order a tall pumpkin spice latte with non-fat milk, it is only about 230 calories).