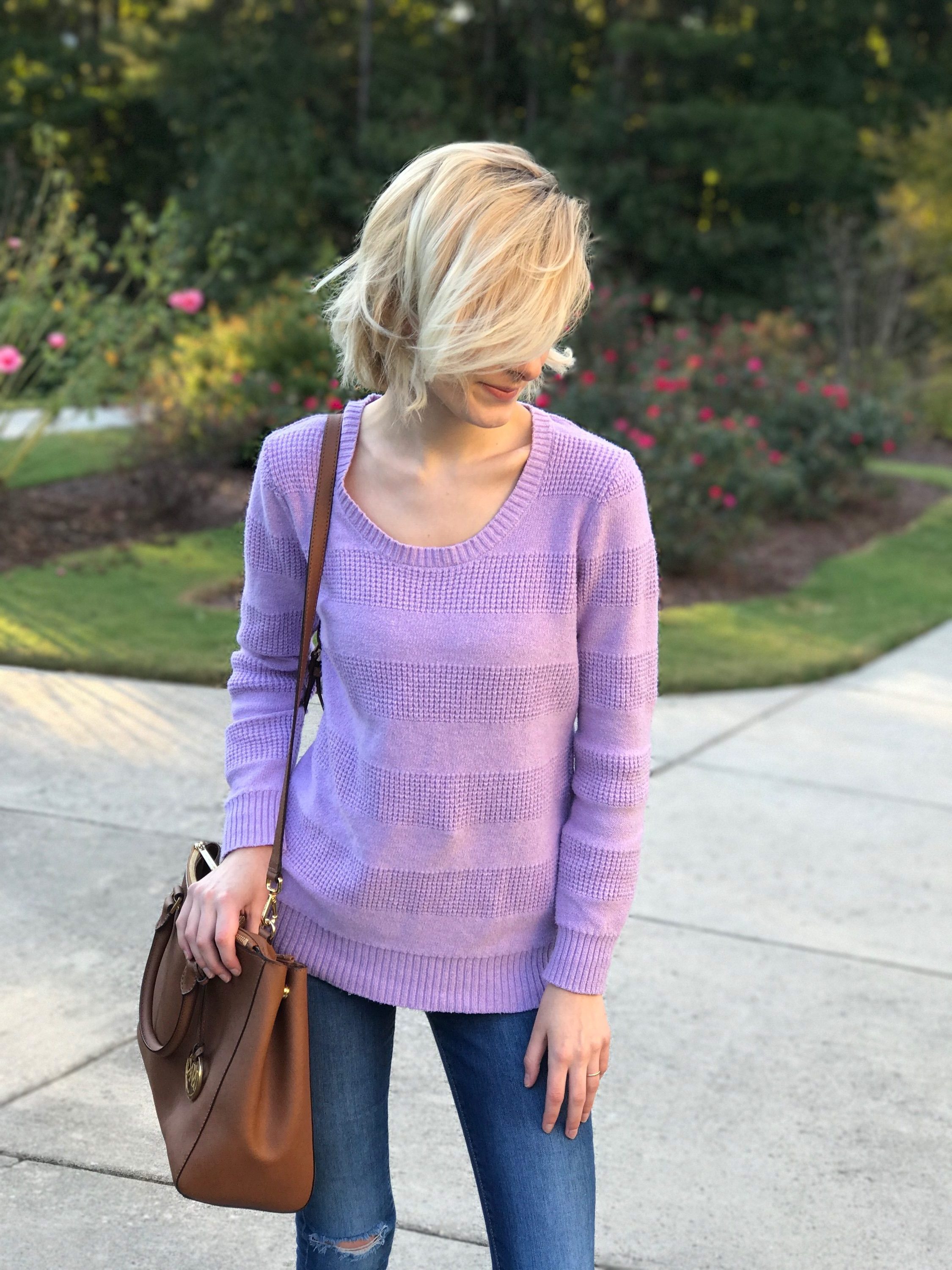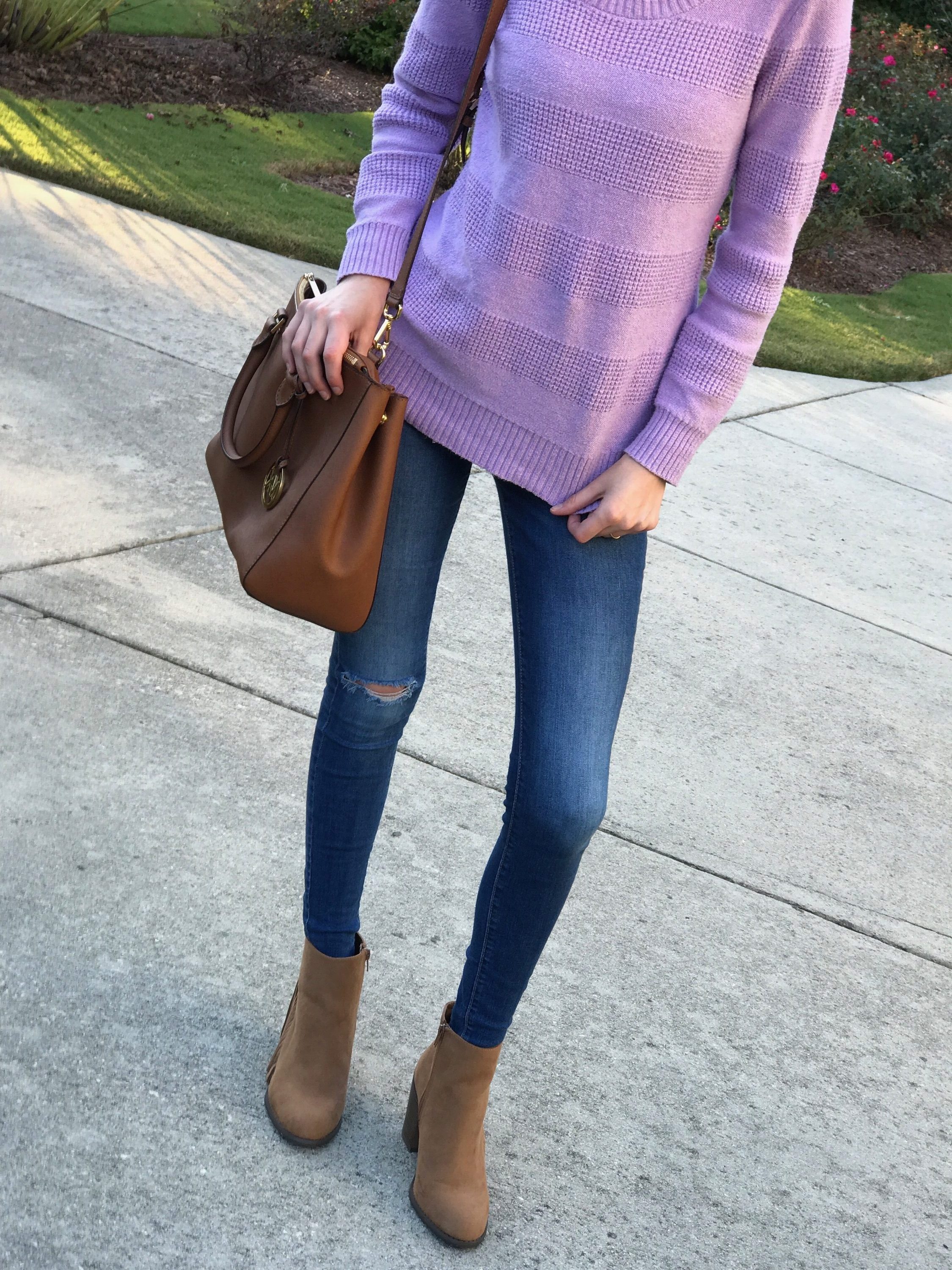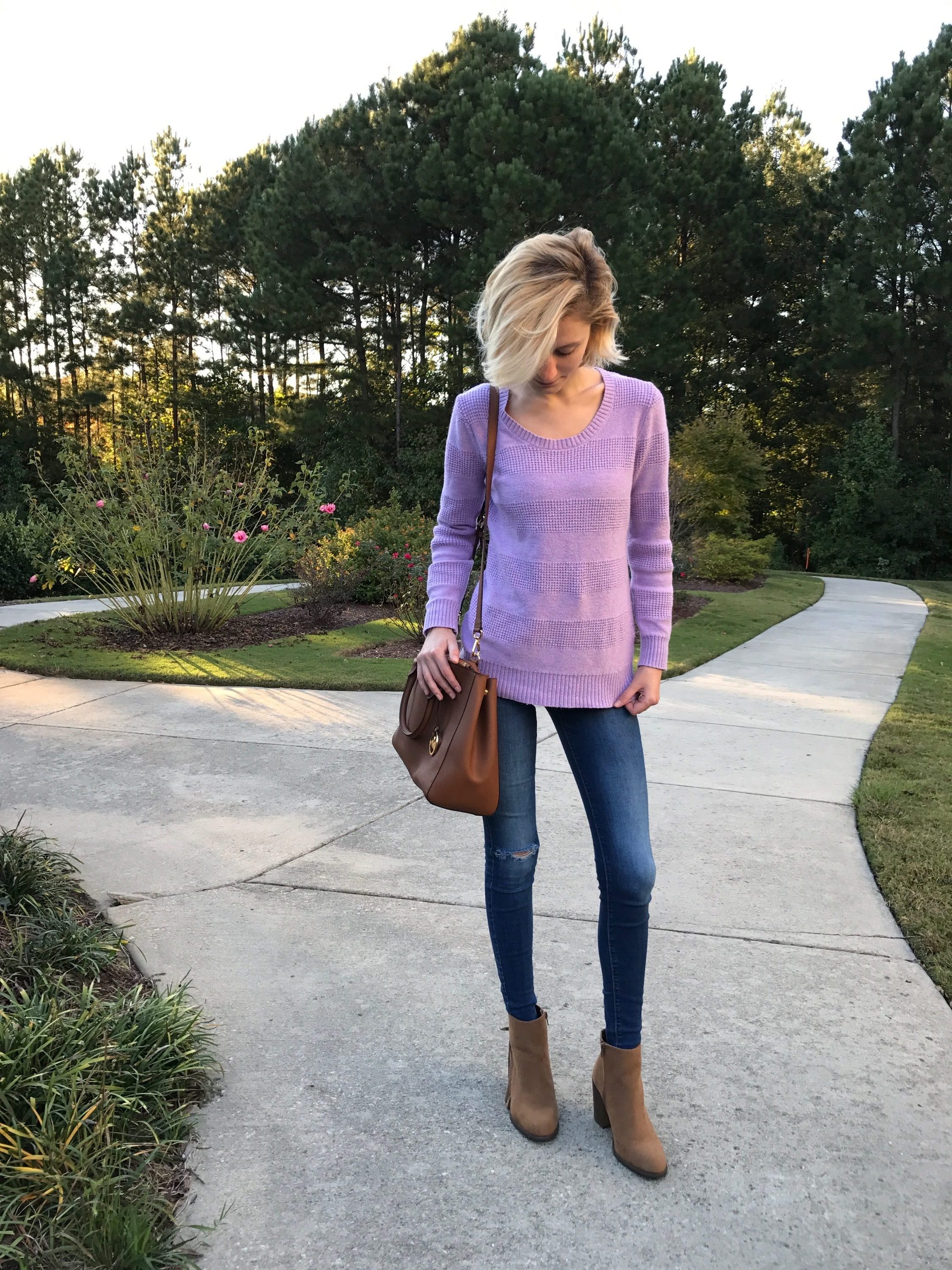 Excuse me for hiding my face behind my wild hair, it was one of those dark circles engulfing my eyes kind of days.  I thrifted this adorable sweater about a year ago at Goodwill and I have to say that it is definitely one of my go to pieces.  It is so comfortable, warm, an light weight at the same time I just can't get enough of it!  The color amazes me too and hasn't faded or dulled no matter how many times I have washed it.  These skinny jeans are another go to of mine.  I always had trouble with finding skinny jeans that were actually tight on my calves and I always had to deal with the bunched up fabric around my ankles.  These skinny jeans from Old Navy are perfect though and fit me like a glove.  If you have the same issue as me, I highly recommend checking a pair that like this (its hard to get my feet through but once I do it's all good).  I just purchased these booties a couple of days ago and I have been wearing them non-stop!  They are surprisingly comfortable even when worn all day, (I'm actually considering wearing them on days that I have to walk around campus).  These tassels also make me feel pretty sassy.
I hope you all have a good, happy, and productive day!
Love, Jessica
P.S. Does anyone know where else to find skinny jeans that are actually fitted in the calves?  If so send me a message of comment, I'd love to find more great skinny jeans!
Sweater/ Old Navy (thrifted from Goodwill) similar here
Jeans/ Old Navy
Boots/ Forever21 similar here and here
Purse/ Michael Kors