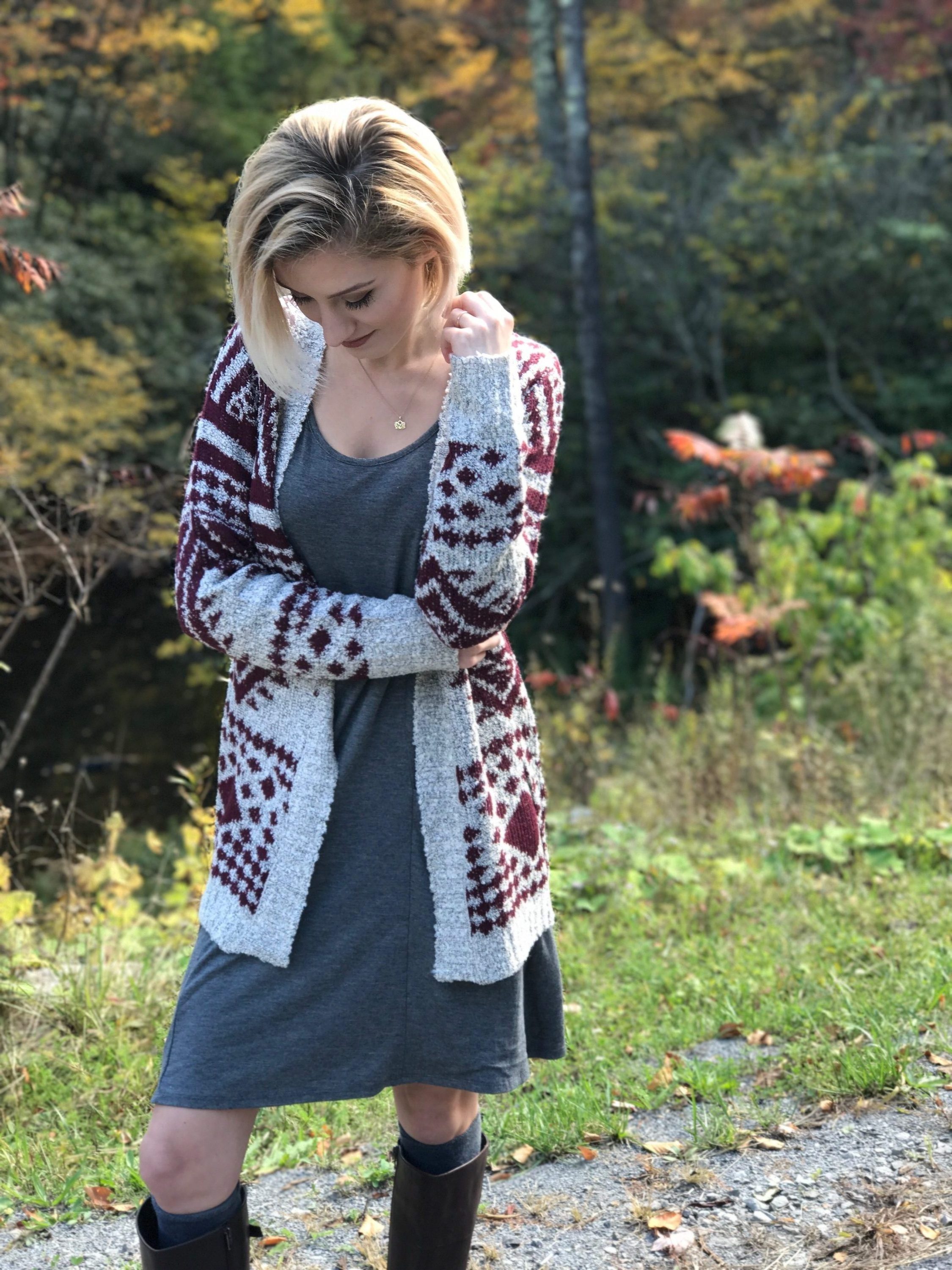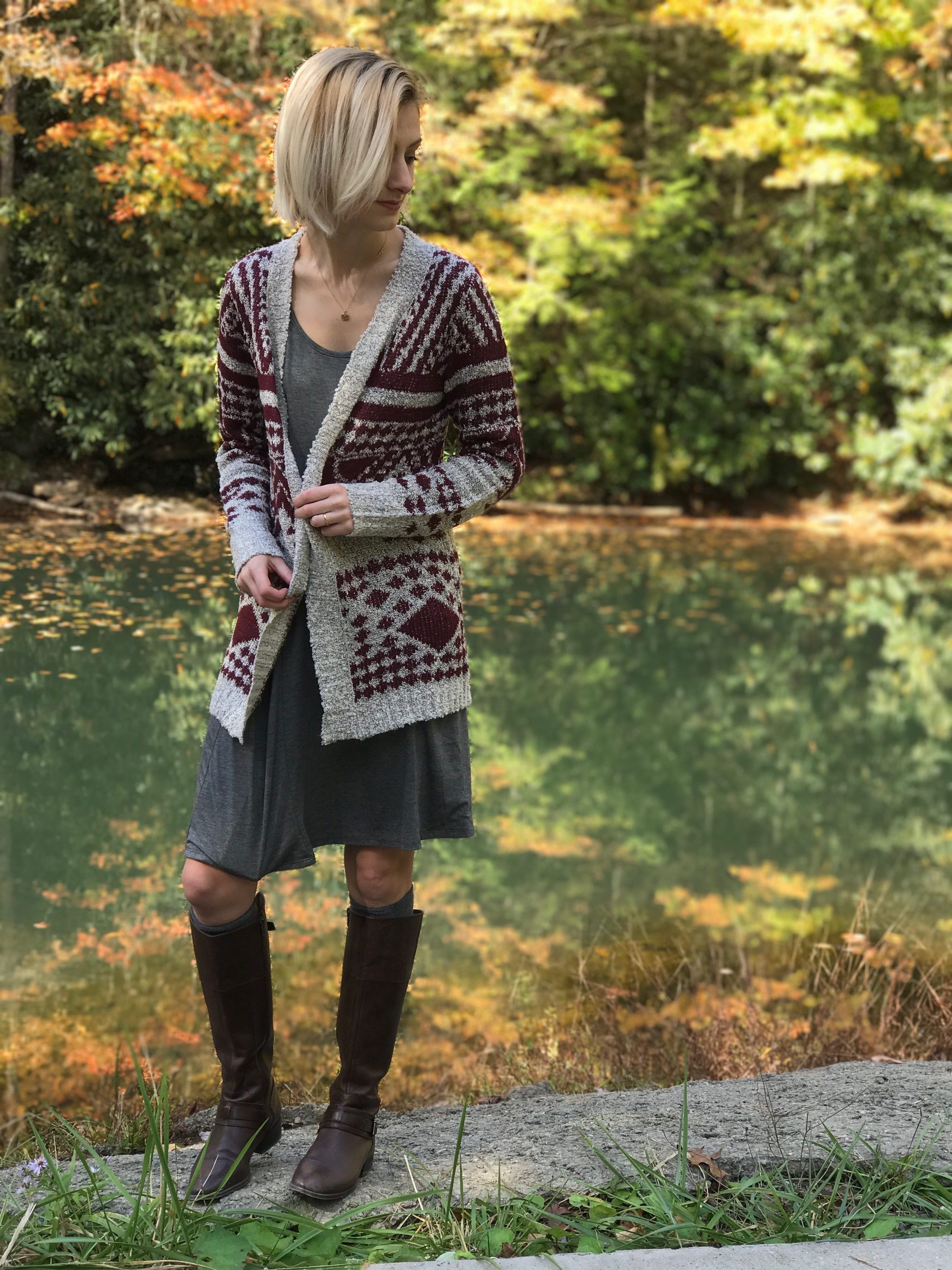 This dress has pockets?! I don't know why but it seems that everyone I know gets excited for dresses with pockets, (myself included).  This dress was only $16 at Marshall's and is so flowing and comfortable.  It's perfect for fall because it has long sleeves, (and it has pockets to keep your hands warm).  It is light weight though, so you can still layer it up like I did with this cardigan that was also only $16 at Marshall's.  This cardigan just screams fall to me, don't you think?  Fall fashion is one of my favorite styles to wear, I just love the layered textures and colors!
I hope that all of you are having an autumn as beautiful and fabulous as you are!
Love, Jessica
P.S.
Let me know in the comments what your opinions are on pocketed dresses!  I need to know who else is intrigued by them.
Dress/ Marshall's similar here and here
Cardigan/ Marshall's
Boots/ Ralph Lauren similar here