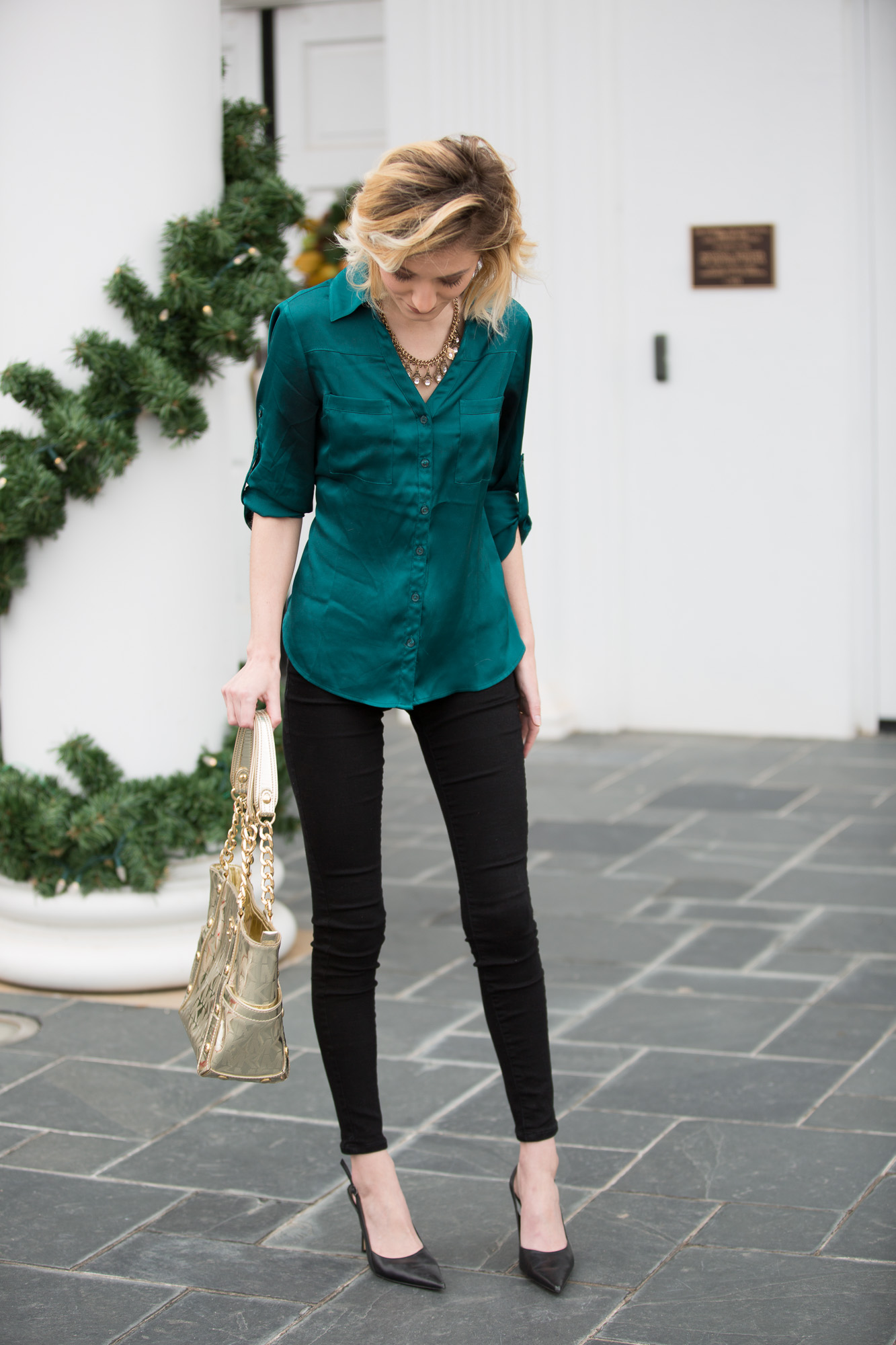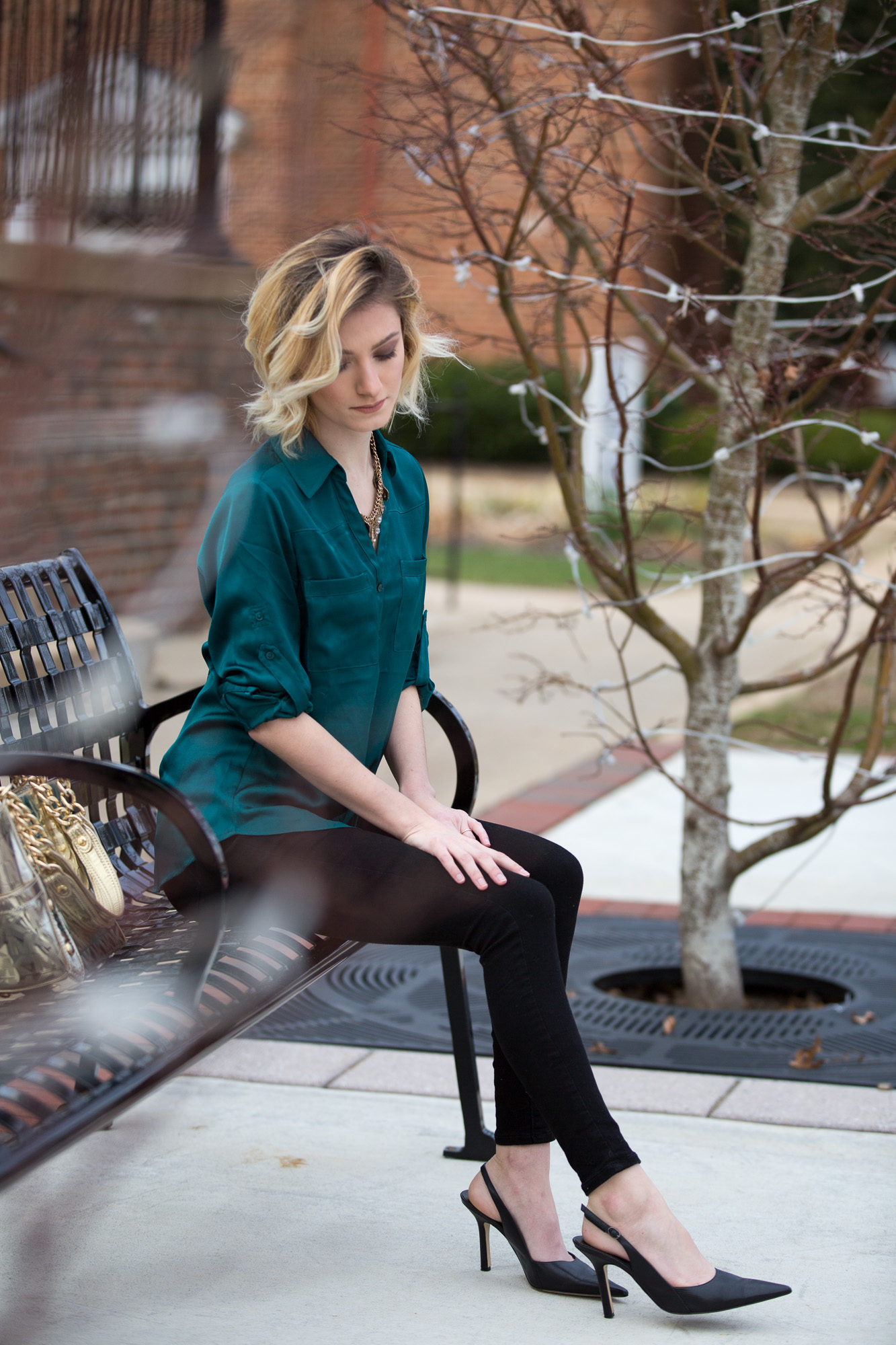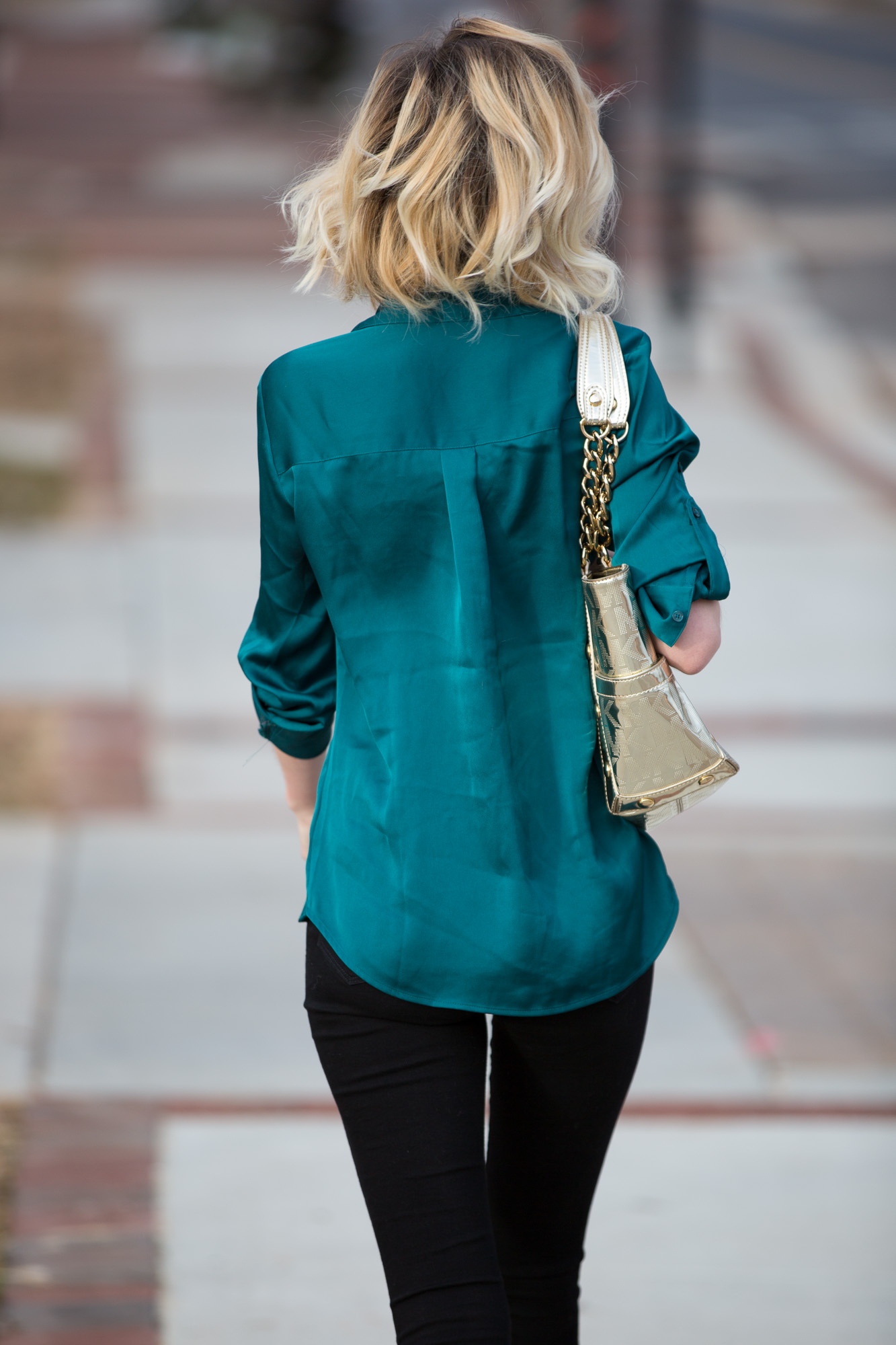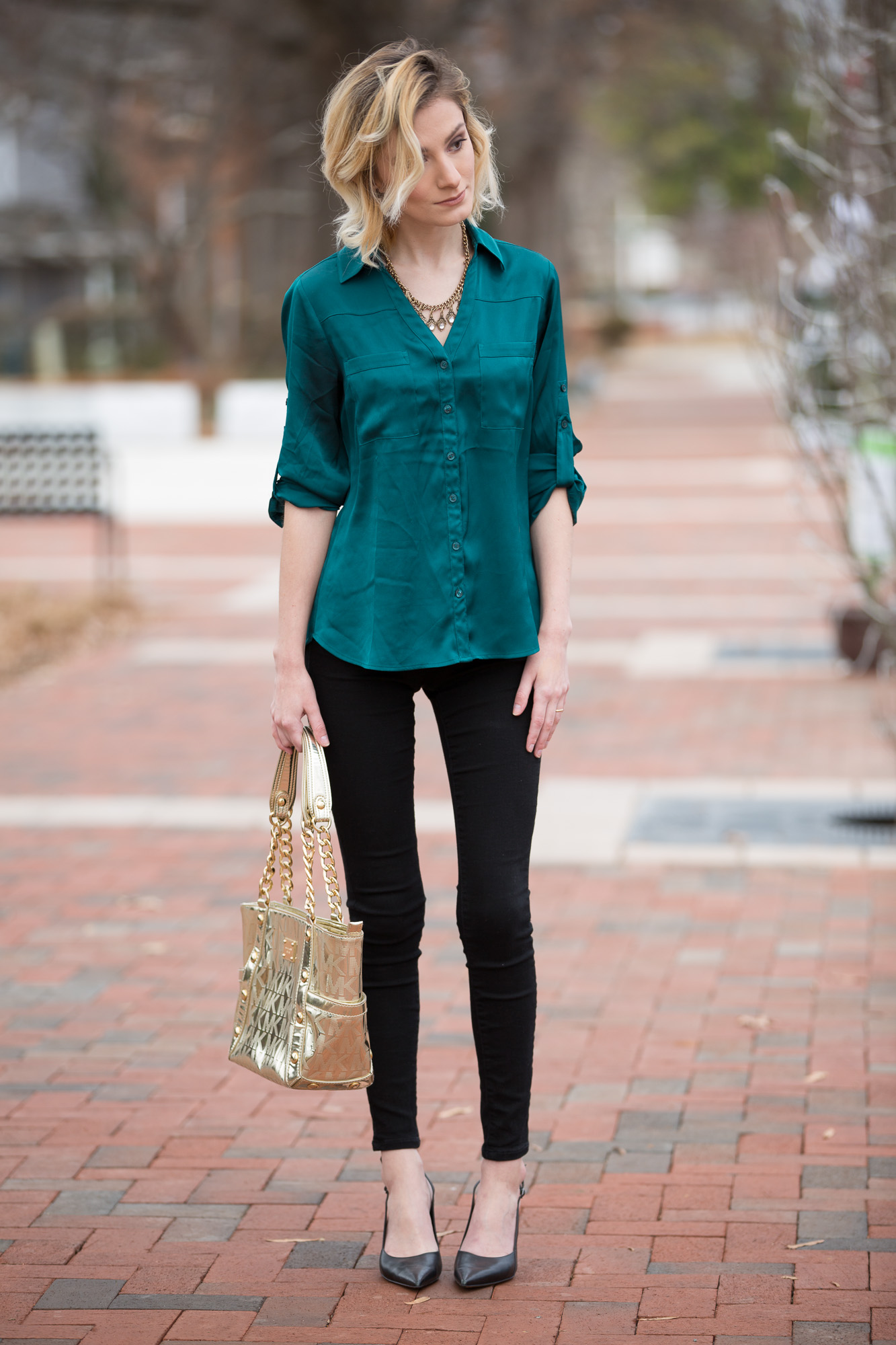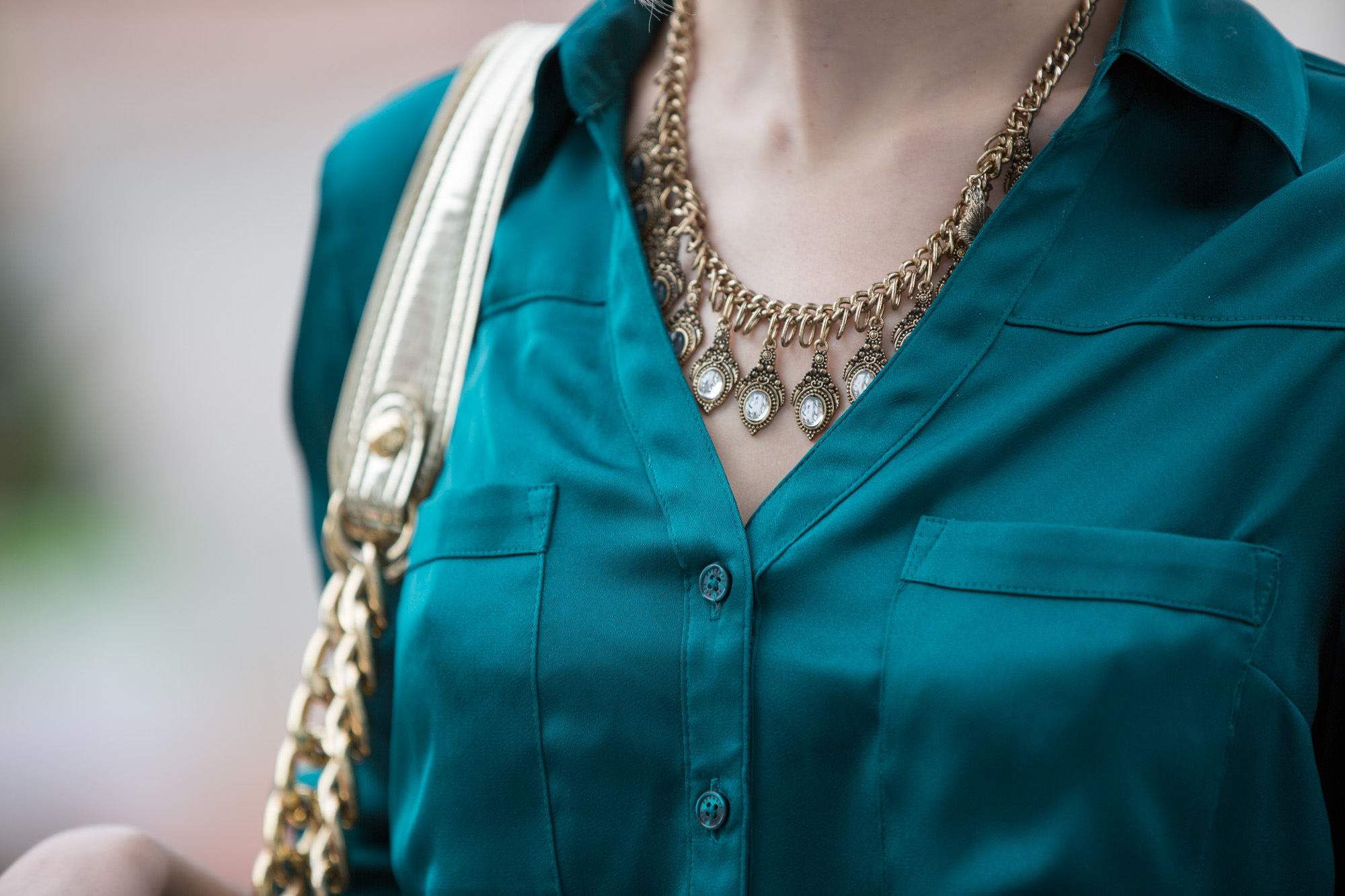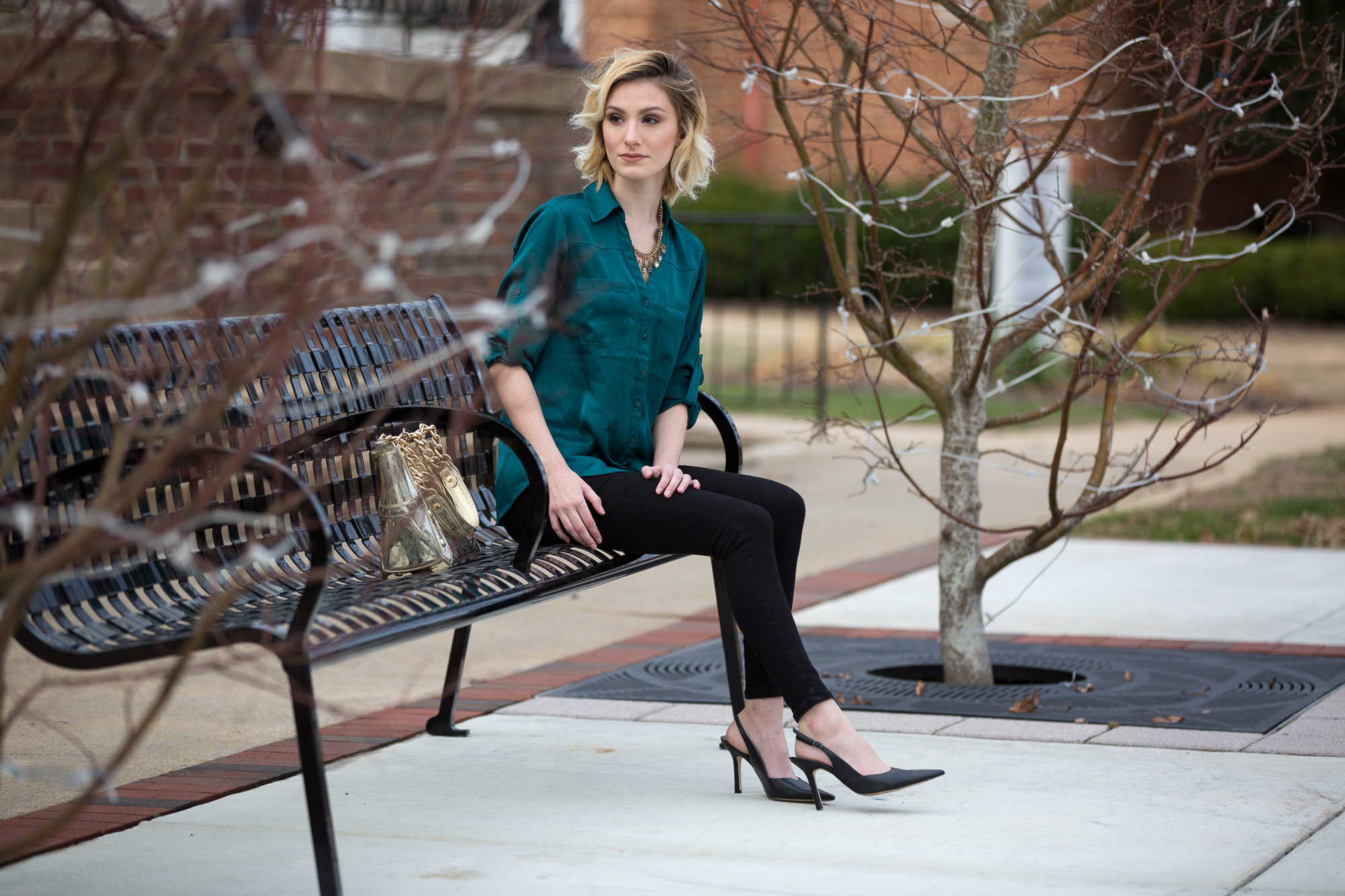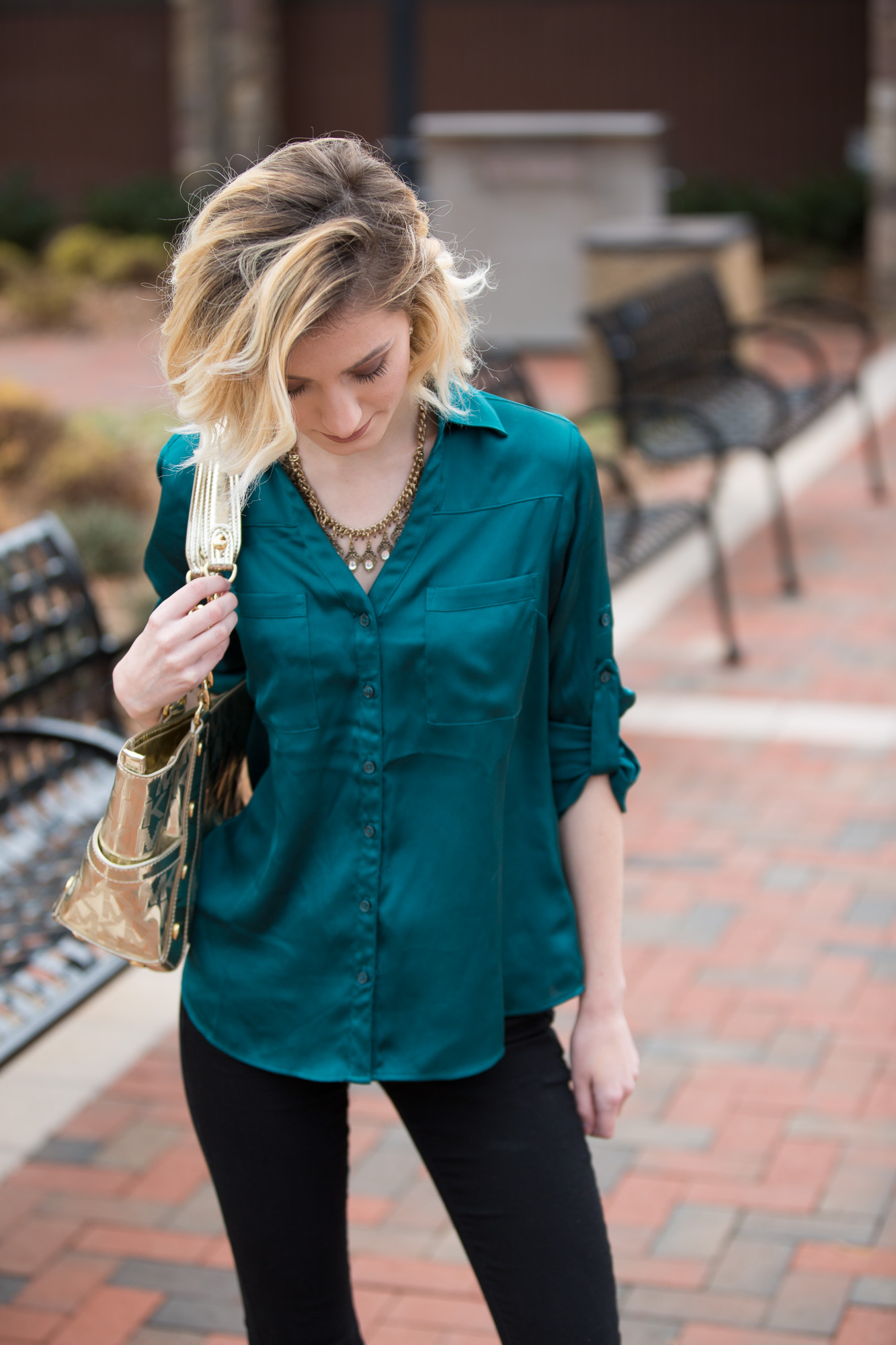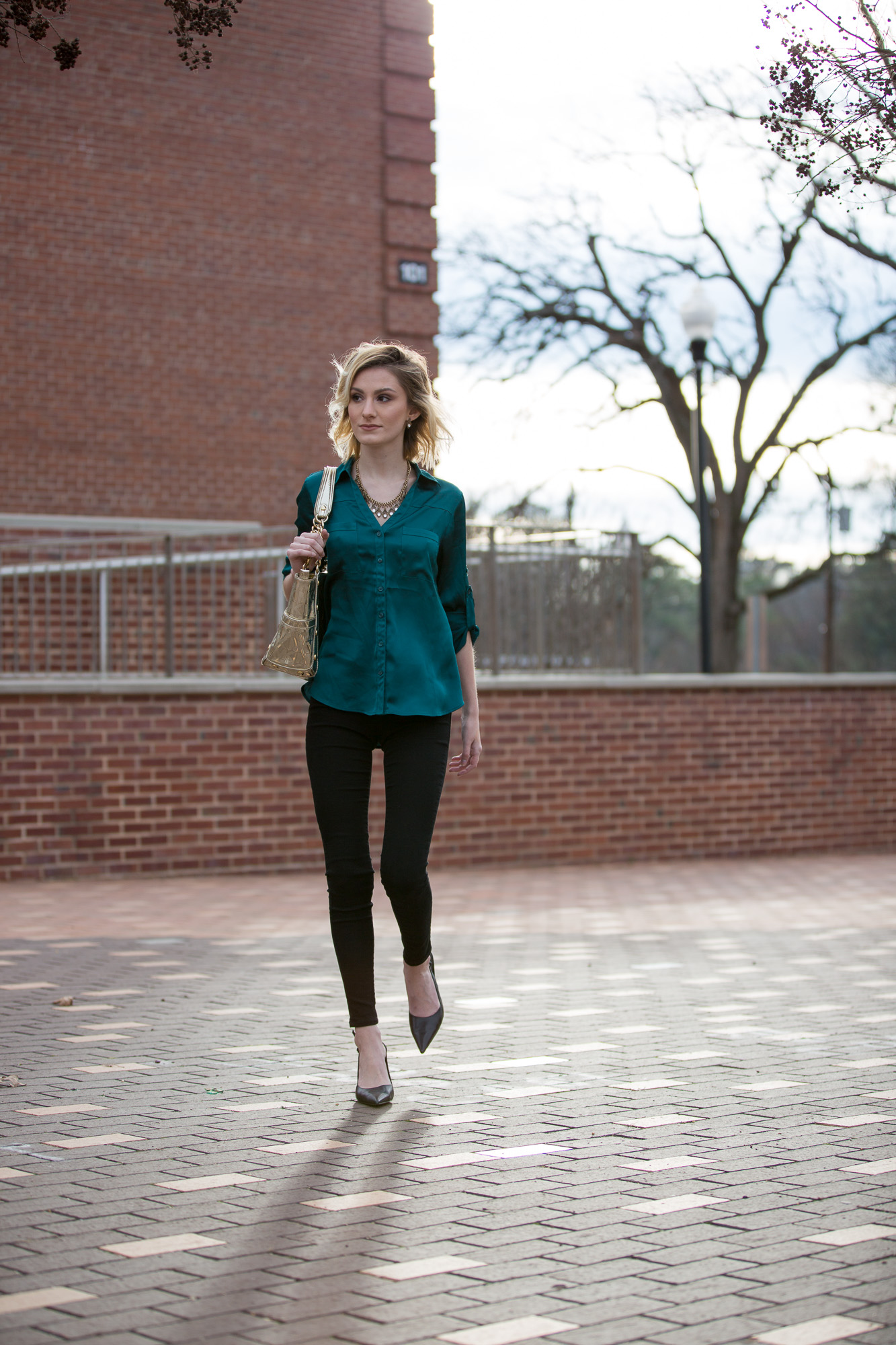 I have had this emerald colored shirt for about one year now and I still love it!  It is one of the Express protofino shirts which are some of my favorite shirts.  They can be very flattering on those of us in the tiny tits club and they are very comfortable.  I also love the deep green color of this top as well and think that it looks amazing paired with black jeans or even blue jeans.
I found these black skinny jeans at Old Navy recently.  I have a difficult time finding skinny jeans that are tight on my calves and ankles but the mid rise rockstar skinny jeans do the trick for me, they are also stretchy which makes them very comfortable and easy to move around in.  They are specifically described as having "a super skinny leg"  which works if you have the same issue with skinny jeans as I do!
I wanted to dress my outfit up a bit with some heels.  I actually thrifted these Nine West shoes for Goodwill.  I love how pointed the toe is because it makes them look fun and almost a bit quirky but still nice.  I again carried my gold Michael Kors bag to brighten up my otherwise very dark outfit.  My outfit was still pretty simple so I added a statement necklace with matching earrings to make my look a bit more interesting!  I almost got rid of this necklace but decided to give it another try and love it.  Yay for hoarding!
Top/ Express similar here  // Jeans/ Old Navy // Shoes/ Nine West from Goodwill similar here //
Necklace and earrings/ Charming Charlie similar here  // Bag/ Michael Kors similar here